Journey Type
Cruise only (Please call for flight options)
21 October
Setting sail from Athens (Piraeus)
Athens is a city awash with historical and cultural significance. Towering over the city are the gleaming columns of the Parthenon, surely one of the most iconic sights in the whole of Europe. And yet Athens is much more than an open air museum; this is a dynamic, bustling metropolis, and a place where history is still very much unfolding. For all its faults, the Greek capital possesses an energy and an optimism that are manifest in everything from the burgeoning art scene to the restaurants and bars that continue to pop up on a regular basis.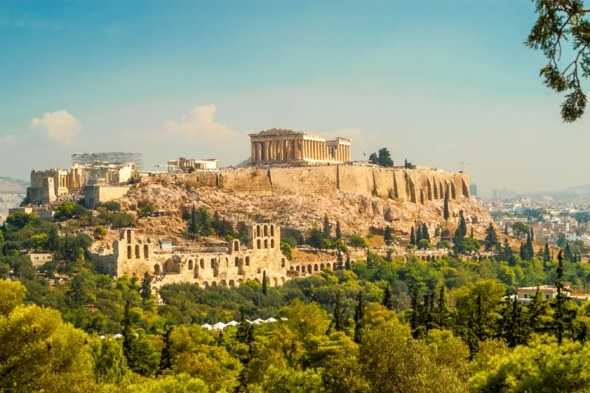 Don't miss
Obviously don't miss the Acropolis, nor the new adjacent museum, where space has pointedly been left for the frieze we call the Elgin Marbles – it is really excellent. Then take time to stroll on the hills and slopes around the outcrop.
22 October
Greece:

Agios Nikolaos
The charming port of Agios Nikolaos, on the north east coast of Crete, offers a beguiling blend of characterful tavernas, lively bars and designer boutiques. The town is centred around little Lake Voulismeni, and nearby attractions include some lovely beaches and the Minoan ruins at Gournia.
24 October
Israel:

Haifa
Haifa is Israel's third city, a bustling and multicultural place where six different faiths live side by side. The city is the spiritual centre of the Baha'i Faith, and the beautiful Baha'i Gardens are a must-see. Many cruise visitors opt to skip Haifa and take an excursion to Jerusalem and Bethlehem, two to three hours' drive away.
25 October
Israel:

Ashdod (Jerusalem)
It's difficult to overstate the spiritual significance of Jerusalem, a holy city to three different faiths: Christianity, Islam and Judaism. Whatever your personal beliefs, it's impossible not to be moved by sights such as the Wailing Wall, the Dome of the Rock and the Church of the Holy Sepulchre.
28 October
Jordan:

Aqaba
Aqaba is Jordan's principal beach resort, situated on the Red Sea coast close to the Israeli border. The main attraction in Aqaba itself is the incredible diving, though many visitors will choose to instead use the port as a jumping off point for the 'Rose City' of Petra and the desert landscapes of Wadi Rum.
29 October - 2 November
At sea
3 November
Oman:

Salalah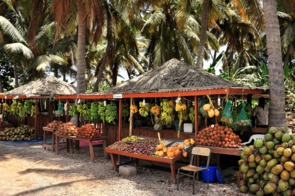 Salalah is Oman's second city, and the capital of the southern Dhofar region. Many visitors are surprised by the pleasant sub-tropical climate, which turns the city into an oasis of lush greenery during the 'khareef' (monsoon) season between June and September, and in many ways it's more reminiscent of Zanzibar than Muscat.
5 November
Oman:

Muscat
Oman's capital is low-rise and laid back, a far cry from the towering bling of Dubai and Abu Dhabi. Take a stroll along the waterfront Corniche promenade, soak up the sun on one of the excellent beaches, or explore the mosques and forts of the atmospheric old quarter.
7 November
United Arab Emirates:

Sir Bani Yas Island
8 November
United Arab Emirates:

Abu Dhabi
The UAE's gleaming capital gives Dubai a run for its money in terms of extravagant excess, an ever-multiplying forest of skyscrapers looming over the golden sand and brilliant blue waters of the Gulf. Don't miss the shining white Sheikh Zayed Grand Mosque, one of the world's biggest.
9 November
United Arab Emirates:

Dubai
Amazing high rise buildings, extensive air-conditioned shopping malls and extraordinary man-made tourist attractions (such as indoor ski-slopes) abound in the glamorous city of Dubai, home to some of the most glitzy and expensive hotels in the world.
10 November
United Arab Emirates:

Sir Bani Yas Island
11 November
Qatar:

Doha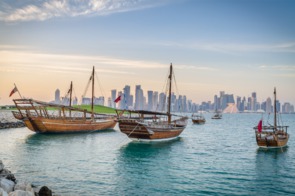 Qatar's capital is a city on the up, with vast sums of money being poured into construction projects for the 2022 World Cup and cultural venues such as the spectacular Museum of Islamic Art. There are also plenty of more traditional attractions, such as the atmospheric souks and the lovely waterfront Corniche promenade.
13 November
Oman:

Muscat
Oman's capital is low-rise and laid back, a far cry from the towering bling of Dubai and Abu Dhabi. Take a stroll along the waterfront Corniche promenade, soak up the sun on one of the excellent beaches, or explore the mosques and forts of the atmospheric old quarter.
16-17 November
India:

Mumbai
Formerly known as Bombay, this amazing city is larger than life and packed to bursting with things to see and do. Here people of all religions and nationalities live cheek by jowl, thriving communities from all over the world with the foods, smells, languages and rituals maintained at top volume.
19 November
India:

Kochi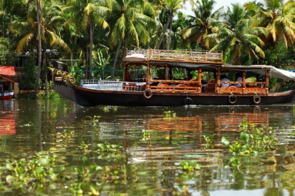 The port of Kochi, commonly known as Cochin, occupies a strategic location on India's Malabar Coast, and its history as a trading hub is reflected in the blend of European, Chinese and Arabian influences. It's also the gateway to the idyllic Kerala Backwaters, which are best appreciated on a houseboat cruise.
23 November
Indonesia:

Pulau Weh
24 November
Thailand:

Phuket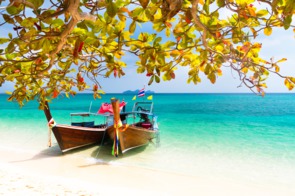 As well as a plethora of luxury resorts, Phuket has a charming old town replete with pretty Sino-Portuguese architecture, and acts as a jump-off point for exploring nearby islands and coastline. Koh Phing Pan, better known as James Bond Island, and Ko Phi Phi are breathtakingly beautiful, as are the limestone formations that surround Krabi.
25 November
Malaysia:

Langkawi
Laid-back Langkawi boasts some of Malaysia's finest beaches, and it's a place where the traditional kampung (village) way of life survives in spite of the island's development as a tourist destination. It's also a popular spot for snorkelling and scuba diving thanks to the clarity of the surrounding waters.
27 November
Arriving in Singapore
Singapore is one of the world's richest cities, with a standard of living to match, and in recent years it has moved on from its image as a sterile, overly officious nanny state to become one of the most dynamic and exciting cities in the region. Singapore's heritage as an important trading post means that there is a real cultural mix, with four official languages: English, Chinese, Malay and Tamil. Step away from the gleaming towers and you'll find yourself transported into another world amongst the intoxicating streets of Chinatown and Little India.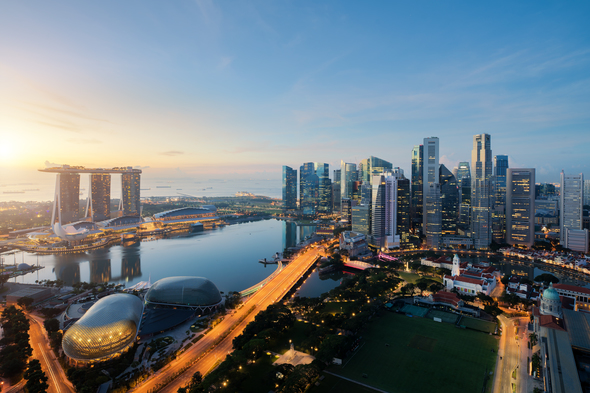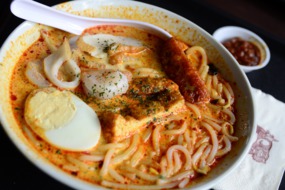 Our tip
Food is a passion, almost a religion, in Singapore. So plan ahead, ask the locals and make sure you don't miss out – street food or super-fancy, either is great.
Your home from home
Once again Seabourn leaps ahead, expanding the most modern luxury fleet with the innovative Seabourn Encore and Ovation.
What we love
When Seabourn introduced the three sisters, they changed the face of luxury cruising. Seabourn Encore and her sister Seabourn Ovation, with 604 guests on board, take things a step further, with lots of new thinking and special additions, continuing Seabourn's magical ability to surprise and delight.
Capacity

604 Guests

Crew
450 International Staff

Style

The contemporary décor appeals to a sophisticated and cosmopolitan crowd. With lots of outside space, you can enjoy an al fresco experience if you choose.

Inclusions

All meals in all restaurants including room service
Open bar policy throughout the ship
Onboard entertainment and lecture programme
Extensive spa and fitness facilities
Programme of daytime activities
Gratuities
More about Seabourn Encore
Tailor-make your trip
Ways to make it better
Extend your stay in Athens
At Mundy, we have long been hunting for the perfect Athenian hotel - our favourite so far is the Electra Palace in Plaka.
Excursions from Athens
Delphi is an absolute must – you'll need a full day though, it's quite a drive.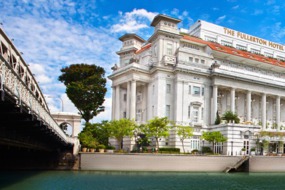 Our favourite hotel in Singapore
So many wonderful hotels. We like a lot of them, but our choice is the Fullerton.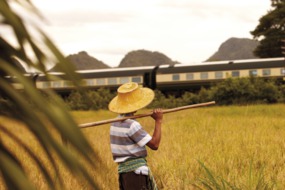 Leave Singapore in style
If you've got time and the dates work, take the Eastern and Oriental Express train to Bangkok.