Journey Type
Cruise only (Please call for flight options)
15 September
Setting sail from Amsterdam
Amsterdam is one of our very favourite cities to visit, as well as also being a perfect base to explore the nearby landscape of windmills and dikes. The Amsterdam canal belt is now officially recognized as a UNESCO World Heritage site, and from them there are so many neighbourhoods to explore, such as the Jordaan with its higgledy-piggledy streets and its famed garden courtyards (hofjes). There are also a wealth of famous museums and galleries to choose from, such as the Van Gogh Museum, the Rijksmuseum and the Anne Frank House, not to mention some more, shall we say, quirky options.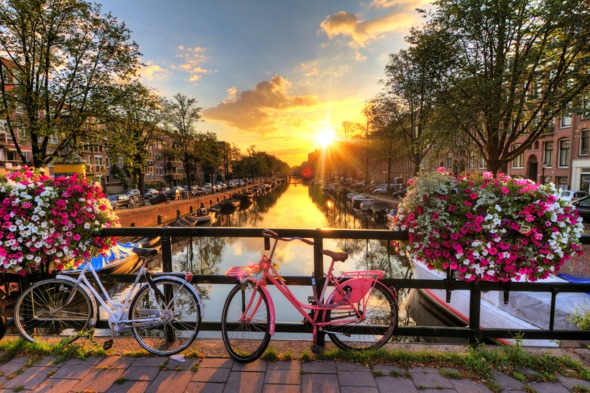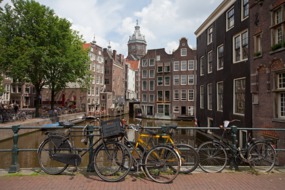 Our tip
Explore by water, or by bicycle to get a feel for the city – a hop on hop off canal boat, or rented bike or pedalo will do the trick.
17 September
Ireland:

Cork
Ireland's second city is an engaging mix of cosy pubs, grand Georgian architecture and forward-thinking restaurants, with one of the best foodie scenes in the country. Cork's historic centre sits on an island in the River Lee, and the narrow streets are full of cafés, bars and markets.
20 September
Portugal:

Lisbon
Spread across steep hillsides that overlook the Rio Tejo, Lisbon's colourful cityscape includes Gothic cathedrals, majestic monasteries and quaint museums. But for many the best times will be had wandering the narrow lanes of Lisbon's lovely backstreets, with their great local food, wine and music.
21-22 September
Spain:

Cádiz
The crumbling, sun-baked seafront city of Cádiz is said to be the oldest continuously inhabited settlement in the western world, founded by the Phoenicians around 1100 BC. Although the city lacks any obvious landmarks, it's rich in atmosphere, and plays host to one of Spain's most colourful carnivals.
23 September
Gibraltar:

Gibraltar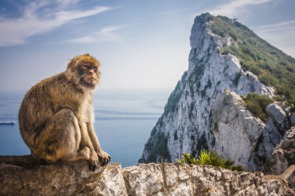 Sovereignty of 'The Rock' has been a thorny issue ever since Gibraltar was ceded to Britain in 1713, though on the ground it's clear where most locals' sympathies lie. Gibraltar is often described as 'more British than Britain', a curious enclave of red postboxes, double decker buses and chip shops.
24 September
Spain:

Málaga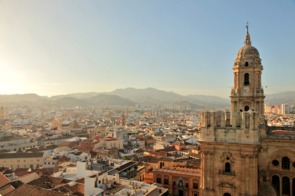 Málaga boasts plenty of chic restaurants and bars where you can ease into the rhythms of life in southern Spain, before exploring sights including the intriguing, unfinished Gothic cathedral, and a museum devoted to the city's most famous son, Pablo Picasso.
25 September
Spain:

Cartagena
Cartagena was founded by the Carthaginians around 227 BC, who named it after their home city in North Africa. These days the city is best known for its well-preserved Roman theatre, which was remarkably only discovered in 1987, in spite of its location in the centre of town.
27 September
Italy:

Rome (Civitavecchia)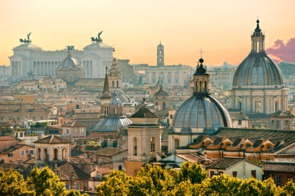 One of the world's great cities, Rome continues to dazzle and delight visitors with a potent mix of architectural marvels, continent-defining history and buzzing nightlife. The Colosseum, the Vatican and the Forum are among the big ticket items, with the crowds to match, though in truth you will find history around almost every corner.
29 September
Croatia:

Dubrovnik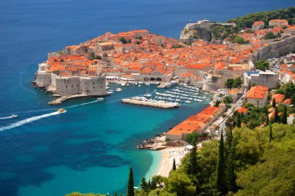 We never fail to be moved when we see the terracotta roofs and honey-golden walls of Dubrovnik, and a stroll around the perfectly preserved old town is a highlight of any visit to the Dalmatian coast. Make sure you take the time to walk around the walls and soak up the marvellous sea views.
30 September
Montenegro:

Kotor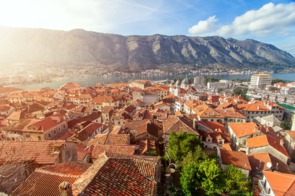 Kotor sits at the head of a beautiful, fjord-like bay, hemmed in by glowering mountains. The compact, walled old town is Montenegro's star attraction, a warren of little alleyways and shady squares that is often described as a 'mini Dubrovnik'.
1 October
Greece:

Corfu
Corfu, known as Kerkyra in Greek, is a beautiful island of verdant hills and rocky coves, and away from the more crowded resorts it remains a sleepy and idyllic place. Don't miss the picturesque Venetian architecture of Corfu Town, a UNESCO World Heritage Site.
2 October
Greece:

Katakolon (Olympia)
The little seaside town of Katakolon, on the western coast of the Peloponnese, is the gateway to ancient Olympia, birthplace of the Games and the place where the Olympic flame begins its journey every four years. Make the most of your visit with a guided tour of the ruins, and don't miss the treasures of the Archaeological Museum.
3 October
Greece:

Athens (Piraeus)
Athens is a city awash with historical and cultural significance, but it's much more than an open air museum; this is a dynamic, bustling metropolis, and a place where history is still very much unfolding.
4 October
Greece:

Santorini
The volcanic island of Santorini (known officially as Thira) is one of the most spectacularly beautiful in the Mediterranean. The pretty village of Oia, with its whitewashed houses and windmills tumbling down the hillside, is particularly photogenic.
6 October
Italy:

Naples
The UNESCO World Heritage-listed centre of Naples rewards exploration, and in addition to the many cultural treasures waiting to be unearthed Neapolitans are rightly proud of their food; this is where you'll find the best pizza in Italy. The city also acts as a gateway to the fascinating remains of Pompeii and Herculaneum, and the beautiful Amalfi coast.
7 October
Arriving in Rome (Civitavecchia)
One of the world's great cities, Rome continues to dazzle and delight visitors with a potent mix of architectural marvels, continent-defining history and buzzing nightlife. As the saying goes, the city wasn't built in a day, and if you want to make the most of Rome you'll need to spend at least a couple of nights here. The Colosseum, the Vatican and the Forum are among the big ticket items, with the crowds to match, though in truth you will find history around almost every corner.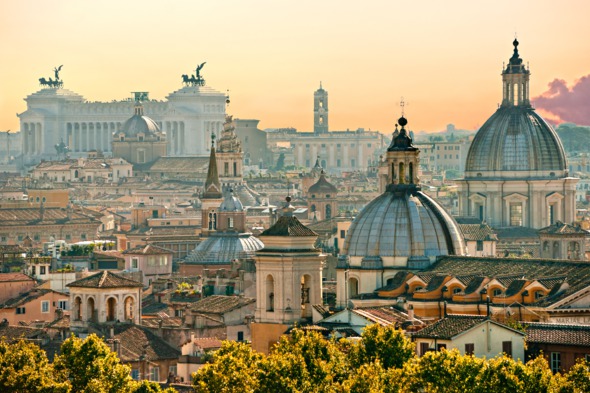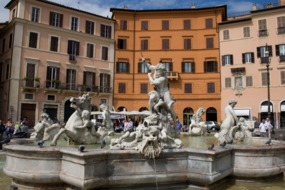 Our tip
Plan ahead to make the most of your time – Rome is an exhausting city to visit so you need to pace yourself. There are plenty of parks, gardens and squares to relax and enjoy time out.
Your home from home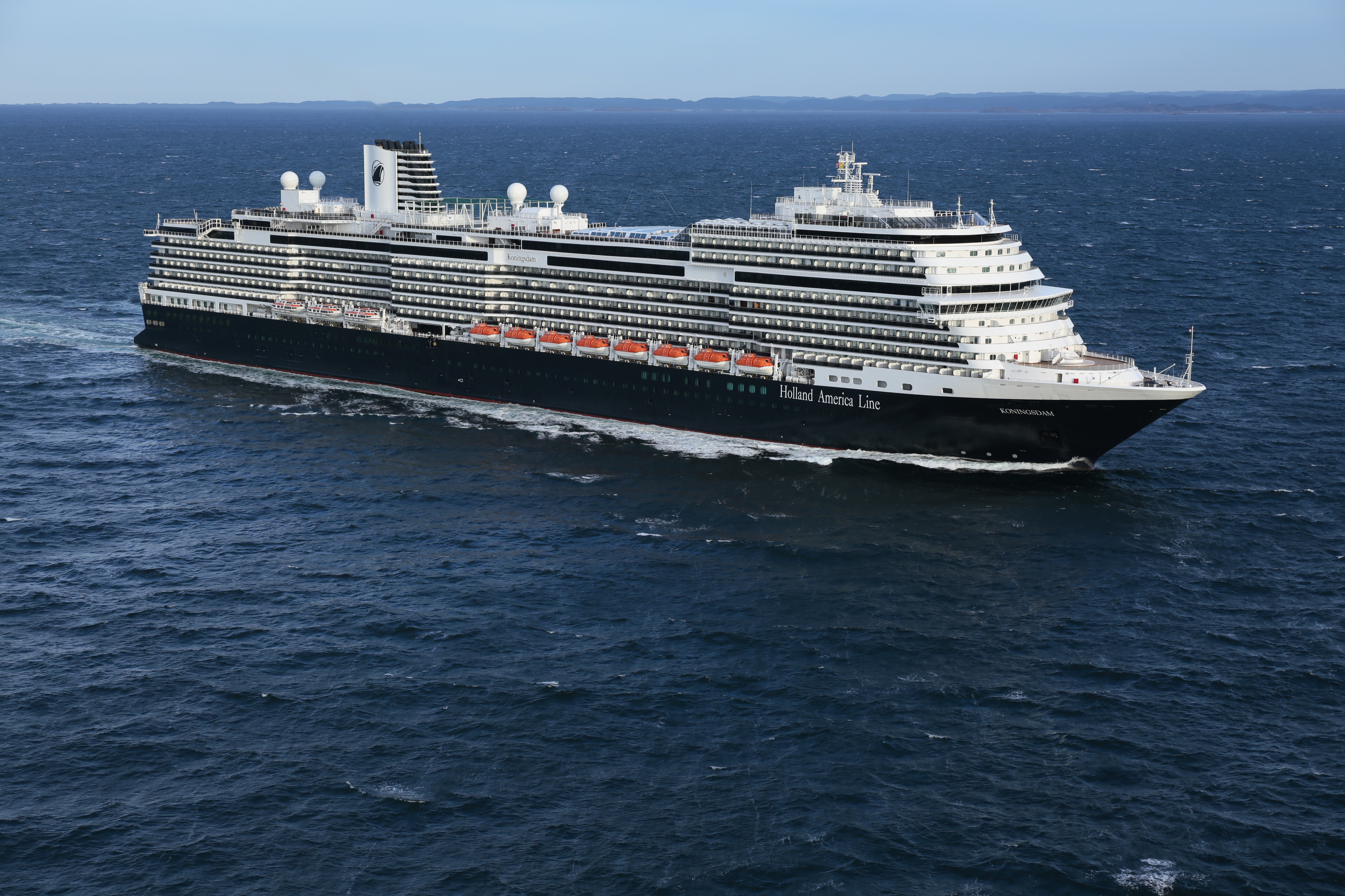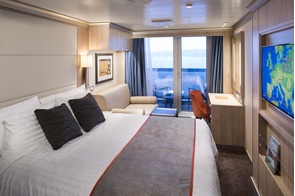 Holland America Line's newest and largest ship to date, the magnificent 2,650 guest MS Koningsdam, is the first of the Pinnacle Class ships in the fleet, to be followed by MS Nieuw Statendam in 2018. The new ships combine Holland America's heritage with the ultimate in 21st century elegance.
What we love
It is great to see a classic line reinvent itself, and Holland America have done just that with Koningsdam and Nieuw Statendam - the tradition and nautical heritage are there, along with stylish service, a friendly welcome, cutting edge technology and contemporary design.
| | |
| --- | --- |
| Capacity | 2,650 Guests |
| Crew | 1,036 International Staff |
| Style | Fluid curves and graceful lines, light-filled spaces and breath-taking architecture create an engaging environment on Koningsdam, which rethinks the Holland America style for the contemporary cruiser. |
| Year built | 2016 (MS Koningsdam) / 2018 (MS Nieuw Statendam) |
| Tonnage | 99,500 grt |
| Length | 975 feet |
| Breadth | 115 feet |
More about MS Nieuw Statendam
Tailor-make your trip
Ways to make it better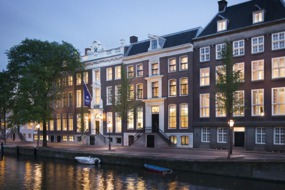 Two nights in Amsterdam
There is a fantastic range of canal front hotels to choose from, but we love the new Waldorf Astoria.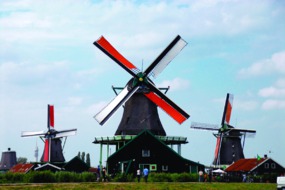 Around Amsterdam
Visit windmills in Zaanse Schans, the flowers at Keukenhof, or the cheese market in Alkmaar.
Extend your stay in Rome
There are so many great hotels but we particularly love the Campo de' Fiori, for its great location in the centre of everything.
Beat the queues
Get a private guide to help you jump the queues into the Vatican who can whizz you through the galleries to see the essentials and ensure your best view of the Sistine Chapel.