Journey Type
Cruise only (Please call for flight options)
4 January
Setting sail from Los Angeles
The sprawling, sun-kissed city of Los Angeles needs little introduction. It's an energetic, creative place with cultural riches to match any world city, home to Hollywood glamour, the iconic beaches of Venice and Santa Monica, and affluent, image-conscious Beverley Hills. Yes, there is a lot of traffic on the 12-lane freeways that criss-cross the city, but there are also plenty of green spaces away from the crowds, and a vibrant restaurant scene. The City of Angels may not be everyone's cup of tea, but no trip to California is complete without experiencing this buzzing metropolis.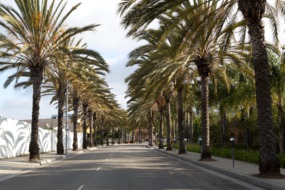 Our tip
Don't try and walk along the street. People will think you're weird. (One of our owners got stopped by the police for doing this not so long ago!).
5 January
United States:

Santa Barbara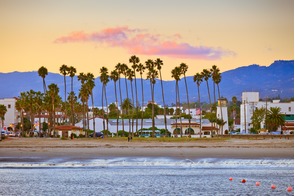 Sunny Santa Barbara is one of the loveliest cities on the Californian coast, with a beautiful stretch of beach against the backdrop of the Santa Ynez mountains. Architectural highlights include the 18th century Spanish Mission church, and there are plenty of excellent bars, restaurants and shops.
11 January
United States:

Nawiliwili
Nawiliwili is the main port on Kaua'i, the oldest of the Hawaiian islands. This lush landscape of spectacular waterfalls and jungle-clad mountains is criss-crossed by the only navigable rivers in Hawaii, and has been used as a backdrop in films including 'Raiders of the Lost Ark' and 'Jurassic Park'.
12 January
United States:

Honolulu
If the word Honolulu makes you think of deserted beaches and dusky maidens, think again! Despite its remote location in the North Pacific, Honolulu is busy busy, in particular the boisterous, touristy Waikiki beach.
18 January
French Polynesia:

Vaitape
19 January
French Polynesia:

Mo'orea
Mo'orea is one of the real highlights of the South Pacific, a picture perfect landscape of jagged green mountains and dazzling cobalt bays. The warm waters of the lagoon are perfect for a host of watersports, while the lush island interior can be easily explored by scooter or bicycle.
20 January
French Polynesia:

Papeete
Papeete is the capital of French Polynesia, situated on the northwest coast of Tahiti. The port is not the most magical spot, so we advise venturing forth to luxuriate in the turquoise lagoons, relax on the white sand beaches fringed with palm trees, and explore the rugged mountain peaks.
28 January
New Zealand:

Bay of Islands
The beautiful Bay of Islands is scattered with some 150 undeveloped islands, an idyllic landscape of bright skies, secluded beaches and clear blue waters. The bay was also the site of the first permanent British settlement in New Zealand, and it was here that the Treaty of Waitangi was signed in 1840 between the British Crown and the Maori chiefs.
29-31 January
New Zealand:

Auckland
Auckland offers a buzzing waterfront and a vibrant arts scene, and provides a fascinating introduction to New Zealand's proud cultural heritage. The centre is home to excellent shopping and a number of fantastic restaurants, and to the west is the city's oldest wine region.
2 February
New Zealand:

Napier
When Napier was destroyed by an earthquake in 1931 the city was rebuilt entirely in the Art Deco style, making this a fascinating architectural time capsule. It's a lovely, sunny seaside city, and a visit to the surrounding Hawke's Bay wine region makes for an enjoyable day trip.
3 February
New Zealand:

Wellington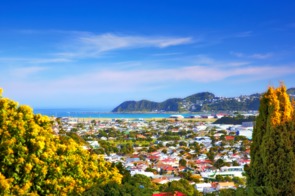 New Zealand's cosmopolitan capital is arguably the country's most likeable city. Hemmed in by forest-clad hills, Wellington is compact and easily walkable, with a lovely waterfront area where you'll find the must-see Te Papa national museum. The city is also renowned for its strong winds, so make sure you hold on to your hat!
4 February
New Zealand:

Christchurch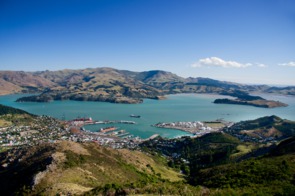 A garden city where punts glide down the Avon River, you'd be forgiven for thinking you were still in the UK when arriving into Christchurch, New Zealand's most English of cities.
8-9 February
Australia:

Hobart
Tasmania's capital has been revitalised in recent years with a slew of new museums, restaurant openings and festivals. Hobart's highlights include the provocative Museum of Old and New Art (MONA), the lively waterfront and a thriving foodie and craft beer scene.
11 February
Australia:

Melbourne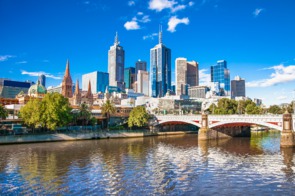 Culturally sophisticated and fashionably hip, Melbourne combines edgy street art with gold rush era architecture while offering excellent restaurants and top museums. If you have time, check out some of Victoria's other attractions, including the beautiful 12 Apostles and the excellent wines of the Yarra Valley.
13-14 February
Australia:

Sydney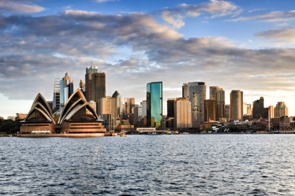 One or our favourite cities in the world, we love pretty much everything about Sydney. Offering outdoor living at its best, the city is known for the excellent beaches but offers so much more, including a thriving and varied food scene inspired by Asian and European flavours.
16 February
Australia:

Brisbane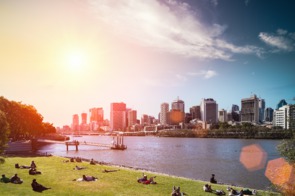 Brisbane has plenty of shopping malls and, with great weather, a fantastic café culture. Amongst the steel and glass skyscrapers are some interesting historic buildings, and with plenty surrounding the city there's enough on offer to make for an interesting short stay.
18 February
Australia:

Airlie Beach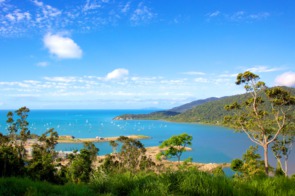 The lively town of Airlie Beach is backpacker central, and serves as a transport hub for the many offshore attractions of the east coast. From here you can take a trip out to snorkel on the Great Barrier Reef, or visit the stunning tropical beaches of the nearby Whitsunday Islands.
19 February
Australia:

Cairns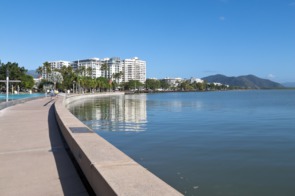 Cairns is a buzzing tourist hub, gateway to the Great Barrier Reef and the Daintree Rainforest. A snorkelling trip out to the reef is the most obvious excursion to take here, but other options include riding the Skyrail cableway over the rainforest canopy or swimming in the croc-free saltwater lagoon.
21 February
Australia:

Thursday Island
Thursday Island is one of the Torres Strait Islands, situated to the north of Cape York. Proximity to Papua New Guinea makes for an interesting cultural mix, and the island has an fascinating military history. Be aware that swimming off the beautiful beaches is not recommended due to the presence of crocodiles and marine stingers.
24 February
Australia:

Darwin
More of a large town than a city, Darwin is less about what's contained within the city limits and more about the huge expanse of wild landscape that's outside it. Closer to Jakarta than Sydney, the city really does feel remote in its tropical perch.
26 February
Indonesia:

Komodo Island
Komodo Island is situated within an area of spectacular natural beauty, home to the famous Komodo dragon. The stunning beaches are tinged with pink thanks to the high concentration of red coral just offshore, and the waters draw intrepid divers from all over the world.
27 February
Indonesia:

Benoa (Bali)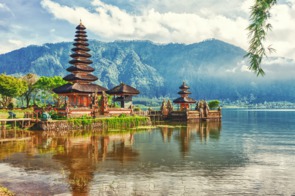 The beaches, spectacular volcanic scenery and lush green rice terraces lend Bali a natural beauty that seems to dovetail perfectly with the island's distinct Hindu culture, which adorns the landscape with stunning temples.
1 March
Indonesia:

Semarang
The sweltering city of Semarang, on the north coast of Java, is an intriguing mish-mash of Chinese, Islamic and Dutch colonial influences. We recommend escaping the heat with a trip up into the mountains to visit a coffee plantation, or joining an excursion to the extraordinary temple complex at Borobudur.
5 March
Brunei:

Bandar Seri Begawan (Muara)
Muara is the main port of Brunei Darussalam, a tiny Islamic sultanate on the northern coast of Borneo. The sultan's wealth is legendary, as is his sprawling 300-acre palace, although the capital city, Bandar Seri Begawan, is a surprisingly understated and likeable place, with an intriguing mix of Malay, Chinese and indigenous cultures.
6 March
Malaysia:

Kota Kinabalu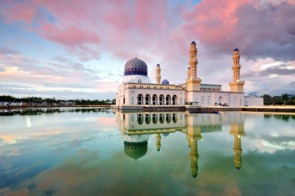 Kota Kinabalu is the gateway to the Malaysian state of Sabah and makes for an excellent base, whether you're planning on scaling the commanding heights of Mount Kinabalu, exploring the islands and turquoise waters of Tunku Abdul Rahman Marine Park, or embarking on a trip into the jungle to encounter Borneo's fantastic wildlife.
8 March
Philippines:

Manila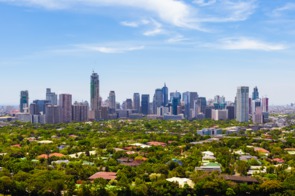 Manila is a sprawling, chaotic conglomeration of soaring skyscrapers, faded colonial facades and ramshackle slums, and it's certainly not everyone's cup of tea. But if you have the stamina and an inquisitive nature, there is plenty to be enjoyed in the Philippines' boisterous capital.
10-12 March
Hong Kong SAR China:

Hong Kong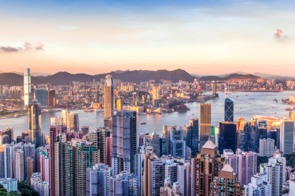 Hong Kong is a striking mix of ancient and modern, Chinese and British, and there is a lot more to the city than just skyscrapers and high finance. It's also a fantastic destination for foodies, a melting pot of culinary influences from around Asia and beyond.
14 March
Vietnam:

Chan May
16-17 March
Vietnam:

Ho Chi Minh City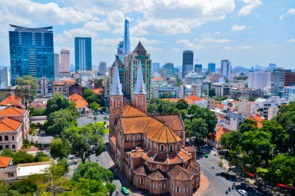 Saigon, as it was known then, was the capital of the South during the Vietnam War, and American-style capitalism has been embraced more enthusiastically here than in the North, with a clutch of shining skyscrapers standing as testament to Vietnam's surging economic growth.
19 March
Thailand:

Koh Samui
Attracting everyone from budget backpackers to ostentatious oligarchs, Koh Samui is one of Thailand's most popular islands. It's no surprise, given the truly stunning beaches, but the more developed areas such as Chaweng have lost a lot of their charm, so head for the quieter south and west if you can.
20-21 March
Thailand:

Bangkok (Laem Chabang)
Thailand's sprawling capital is an assault on the senses, an invigorating blend of tradition and modernity. Soaring skyscrapers, air-conditioned shopping malls and an efficient public transport system combine with shimmering golden temples, ancient palaces, floating markets and at times gridlocked rush hour traffic.
22 March
Thailand:

Koh Samui
Attracting everyone from budget backpackers to ostentatious oligarchs, Koh Samui is one of Thailand's most popular islands. It's no surprise, given the truly stunning beaches, but the more developed areas such as Chaweng have lost a lot of their charm, so head for the quieter south and west if you can.
24-25 March
Singapore:

Singapore
Singapore's heritage as an important trading post means that there is a real cultural mix, with four official languages: English, Chinese, Malay and Tamil. Step away from the gleaming towers and you'll find yourself transported into another world amongst the intoxicating streets of Chinatown and Little India.
26 March
Malaysia:

Kuala Lumpur (Port Kelang)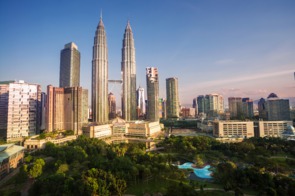 Malaysia's capital is a hot and humid cultural melting pot, defined by its distinctive Malay, Chinese and Indian communities. The dazzling Petronas Towers are KL's most recognisable landmark, while at street level you'll find temples and mosques, elegant colonial buildings and bustling markets.
27 March
Malaysia:

Penang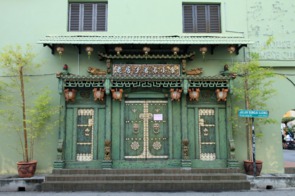 The Malaysian island of Penang is a fascinating blend of East and West, far more than just a beach destination. Lovely Georgetown, a UNESCO World Heritage Site, is home to British colonial architecture, crumbling Chinese shophouses and incense-perfumed temples.
31 March - 1 April
Sri Lanka:

Colombo
Colombo may be a little chaotic, but there is plenty to recommend Sri Lanka's colourful capital. Faded colonial architecture and beautiful Buddhist temples hint at the city's considerable history, while the excellent restaurants, lively bars and characterful streets provide the perfect introduction to contemporary Sri Lankan culture.
3 April
India:

Kochi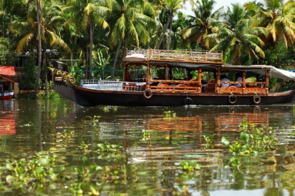 The port of Kochi, commonly known as Cochin, occupies a strategic location on India's Malabar Coast, and its history as a trading hub is reflected in the blend of European, Chinese and Arabian influences. It's also the gateway to the idyllic Kerala Backwaters, which are best appreciated on a houseboat cruise.
5 April
India:

Mormugao (Goa)
The port of Mormugao is the gateway to the diminutive Indian state of Goa, famous for its golden sand beaches, hippie vibe and unique Portuguese heritage. Highlights include the beautiful colonial architecture of Old Goa, the charming capital, Panjim, and the fragrant spice farms of the interior.
6-8 April
India:

Mumbai
Formerly known as Bombay, this amazing city is larger than life and packed to bursting with things to see and do. Here people of all religions and nationalities live cheek by jowl, thriving communities from all over the world with the foods, smells, languages and rituals maintained at top volume.
11 April
Oman:

Muscat
Oman's capital is low-rise and laid back, a far cry from the towering bling of Dubai and Abu Dhabi. Take a stroll along the waterfront Corniche promenade, soak up the sun on one of the excellent beaches, or explore the mosques and forts of the atmospheric old quarter.
13 April
Oman:

Salalah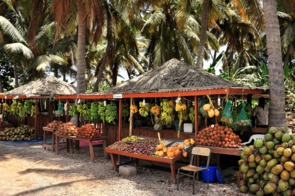 Salalah is Oman's second city, and the capital of the southern Dhofar region. Many visitors are surprised by the pleasant sub-tropical climate, which turns the city into an oasis of lush greenery during the 'khareef' (monsoon) season between June and September, and in many ways it's more reminiscent of Zanzibar than Muscat.
18 April
Jordan:

Aqaba
Aqaba is Jordan's principal beach resort, situated on the Red Sea coast close to the Israeli border. There is not an awful lot here in terms of sights; Aqaba's main attraction is the incredible diving, with crystal clear waters and some of the world's most spectacular coral reefs.
19 April
Egypt:

Safaga (Luxor)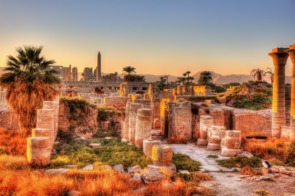 Safaga is the nearest sea port to Luxor, and ships often stop here overnight to give you time to see everything. Prepare to be amazed – the thin belt of greenery along the banks of the Nile gives Luxor a lush setting for an extraordinary collection of tombs and temple complexes that hint at the magnificence of this former Ancient Egyptian capital.
20 April
Egypt:

Sharm El-Sheikh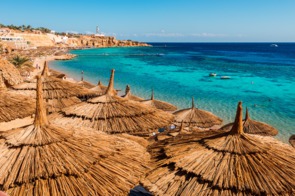 Sharm El-Sheikh is Egypt's most popular beach resort, situated on the Red Sea coast on the Sinai Peninsula. The wonderfully warm waters of the Ras Mohamed National Park offer fantastic snorkelling and diving, and other nearby attractions include the impressive Byzantine-era St Catherine's Monastery.
22 April
Egypt:

Port Said (Cairo)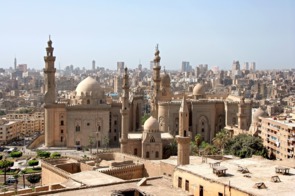 Port Said is the gateway to Egypt's capital, Cairo. Obviously the highlight of your visit may well be the Pyramids and Sphinx at Giza, but on no account neglect a visit to the Egyptian Museum, which has a truly stupendous collection of ancient artefacts, not least, of course, the Tutankhamen treasures.
23 April
Israel:

Ashdod (Jerusalem)
It's difficult to overstate the spiritual significance of Jerusalem, a holy city to three different faiths: Christianity, Islam and Judaism. Whatever your personal beliefs, it's impossible not to be moved by sights such as the Wailing Wall, the Dome of the Rock and the Church of the Holy Sepulchre.
24 April
Israel:

Haifa
Haifa is Israel's third city, a bustling and multicultural place where six different faiths live side by side. The city is the spiritual centre of the Baha'i Faith, and the beautiful Baha'i Gardens are a must-see. Many cruise visitors opt to skip Haifa and take an excursion to Jerusalem and Bethlehem, two to three hours' drive away.
26 April
Turkey:

Kusadasi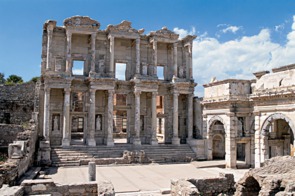 The Turkish port of Kusadasi is the gateway to Ephesus, one of the most spectacular archaeological sites in the Eastern Mediterranean. This was the Roman capital of Asia Minor, and the remains constitute the most complete classical city in Europe.
27-28 April
Turkey:

Istanbul
Istanbul is the place where East meets West, where Asia Minor reaches out across the Bosphorus and almost touches Europe, and the city remains a bristling, bustling cultural melting pot, the skyline dotted with magnificent minarets and domes.
30 April
Greece:

Athens (Piraeus)
Athens is a city awash with historical and cultural significance, but it's much more than an open air museum; this is a dynamic, bustling metropolis, and a place where history is still very much unfolding.
3-4 May
Italy:

Venice
Venice is a city like no other, a marble maze of turquoise canals criss-crossed by beautiful bridges, overflowing with palaces, churches and charming little piazzas. No matter how many times you've seen it in photographs, that first glimpse of the Grand Canal will simply take your breath away.
5 May
Croatia:

Split
Croatia's second city enjoys a dramatic setting, hugging a sweeping bay against a backdrop of sheer grey mountains. Split's labyrinthine old town is contained within the remarkable Roman ruins of Diocletian's Palace, a UNESCO World Heritage Site, and spills out onto the buzzing seafront Riva promenade.
6 May
Croatia:

Dubrovnik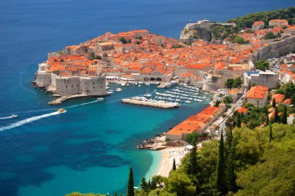 We never fail to be moved when we see the terracotta roofs and honey-golden walls of Dubrovnik, and a stroll around the perfectly preserved old town is a highlight of any visit to the Dalmatian coast. Make sure you take the time to walk around the walls and soak up the marvellous sea views.
7 May
Greece:

Corfu
Corfu, known as Kerkyra in Greek, is a beautiful island of verdant hills and rocky coves, and away from the more crowded resorts it remains a sleepy and idyllic place. Don't miss the picturesque Venetian architecture of Corfu Town, a UNESCO World Heritage Site.
9 May
Italy:

Naples
The UNESCO World Heritage-listed centre of Naples rewards exploration, and in addition to the many cultural treasures waiting to be unearthed Neapolitans are rightly proud of their food; this is where you'll find the best pizza in Italy. The city also acts as a gateway to the fascinating remains of Pompeii and Herculaneum, and the beautiful Amalfi coast.
10 May
Italy:

Rome (Civitavecchia)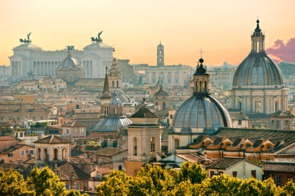 One of the world's great cities, Rome continues to dazzle and delight visitors with a potent mix of architectural marvels, continent-defining history and buzzing nightlife. The Colosseum, the Vatican and the Forum are among the big ticket items, with the crowds to match, though in truth you will find history around almost every corner.
11 May
Italy:

Florence / Pisa (Livorno)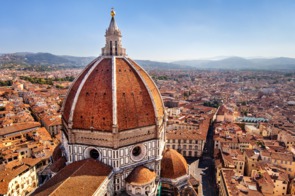 The faded port town of Livorno serves as a gateway to Tuscany's star attractions. Wonderful Florence, the cradle of the Renaissance, is resplendent with beautiful architecture and unrivalled artistic treasures, while nearby Pisa is of course famous for its precarious Leaning Tower.
12 May
Monaco:

Monte Carlo
Renowned for its casino, its Grand Prix and its oligarch-friendly tax policies, Monte Carlo is glamour and hedonism personified, with a price tag to match. This little principality enjoys a lovely setting, the villas and penthouses tumbling down the hillside towards the sweeping blue expanse of the Mediterranean.
13 May
France:

Marseille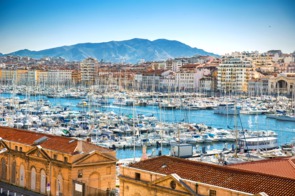 The rumbustious port of Marseille often gets a bad press, but the city has been transformed in recent years, with a host of new cultural attractions. The vibrant Vieux Port remains at the heart of life in Marseille, however, and is the best place to begin your exploration of the city's many historic sights.
14-15 May
Spain:

Barcelona
From the warren-like medieval streets of the Barri Gòtic to the fantastical modernist architecture of Antoni Gaudí, from the dizzy heights of Mount Tibidabo to the golden sands of Barceloneta, there's never a dull moment in Barcelona.
16 May
Spain:

Cartagena
Cartagena was founded by the Carthaginians around 227 BC, who named it after their home city in North Africa. These days the city is best known for its well-preserved Roman theatre, which was remarkably only discovered in 1987, in spite of its location in the centre of town.
17 May
Spain:

Málaga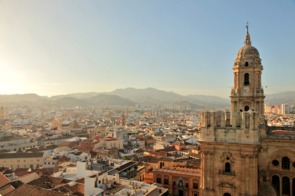 Málaga boasts plenty of chic restaurants and bars where you can ease into the rhythms of life in southern Spain, before exploring sights including the intriguing, unfinished Gothic cathedral, and a museum devoted to the city's most famous son, Pablo Picasso.
21 May
United Kingdom:

Portland
22 May
United Kingdom:

Dover
White Cliffs Country is a fascinating region, one packed with history and natural beauty. We think there is no sight like that of the stunning cliffs rising from the sea, topped by the fortifications of Dover Castle, and surrounded by lush green countryside.
23-24 May
Arriving in London (Greenwich)
Greenwich is one of London's most fascinating boroughs, rich in maritime history and with a discernible seaside feel, in spite of the fact that it lies just 8 miles downstream from the city centre. This was once the seat of British naval power, and you can learn more about the area's seafaring heritage at the fascinating National Maritime Museum. Other attractions include the Cutty Sark, the O2 Arena and the Royal Observatory, where you can straddle two hemispheres by placing one foot either side of the Greenwich Meridian Line.
Your home from home
Viking's hugely successful river cruise operation is now expanded with contemporary 930 guest ocean ships – six lovely sisters to start with – featuring attractive inclusive pricing and interesting itineraries.
What we love
The airy contemporary style of the ships, with fresh Nordic décor, is most appealing. Add to that the huge choices in dining and other facilities, and veranda staterooms throughout, not to mention included shore excursions and an excellent spa, and you have a winner.
| | |
| --- | --- |
| Capacity | 930 Guests |
| Crew | 602 International Staff |
| Style | On Viking it is all about the destination. Back on board, expect to socialise with like-minded travellers, in an easy, spacious and understated hotel style environment. |
| Year Built | 2015 (Viking Star) / 2016 (Viking Sky & Viking Sea) / 2017 (Viking Sun) / 2018 (Viking Orion) / 2019 (Viking Jupiter) |
| Tonnage | 47,800 grt |
| Length | 748 feet |
| Breadth | 95 feet |
| Cruising Speed | 20 knots |
More about Viking Sun
Tailor-make your trip
Ways to make it better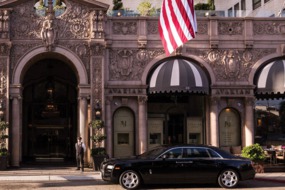 Where to stay in Los Angeles
It depends where you want to be – at the beach, in Hollywood, or Beverly Hills. At Mundy we think you want to be in Beverly Hills at the Beverly Wilshire.
See the City of Angels from above
Take a helicopter for a great perspective on this sprawling city – see the movie stars' homes, Hollywood and Santa Monica.