Journey Type
Sailing from United States
4 January
Setting sail from Miami
Miami is a pulsating modern city, a cultural crossroads where Cuban émigrés rub shoulders with affluent New Yorkers topping up on winter sun, and where you're just as likely to hear Spanish or Caribbean patois being spoken as you are English. Downtown Miami is a destination in its own right, with a host of world class galleries including the fantastic MOCA (Museum of Contemporary Art), but it's still Miami Beach that draws the biggest crowds. The Art Deco district around South Beach is very much back in vogue, with new restaurants, bars and luxury developments sprouting up all over the place.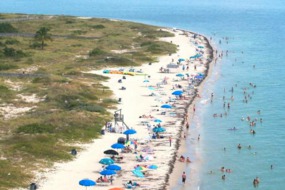 Our tip
Bill Baggs Cape Florida State Beach on the tip of Key Biscayne is a great place to get away from the crowds and spot some wildlife.
5 January
United States:

Key West
Colourful and eccentric, the island city of Key West stands apart from the rest of Florida. A strong Caribbean influence reflects the city's proximity to Cuba and the Bahamas, and it has long been known as a bohemian hangout, a welcoming and open-minded place that Ernest Hemingway once called home.
9 January
Colombia:

Cartagena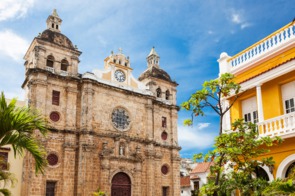 Cartagena was founded by Spanish conquistadors in 1533, and the beautifully preserved centre is a real highlight of Colombia's Caribbean coast. The walled old town, the Ciudad Amurallada, is a camera-friendly collection of cobbled streets and colourful, colonial-era buildings.
11 January
Aruba:

Oranjestad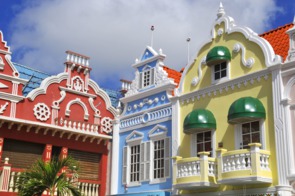 The tiny Dutch Caribbean island of Aruba, located just off the coast of Venezuela, lies outside of the hurricane belt, meaning it enjoys a largely dry climate, and boasts some of the best beaches in the region, if not the world.
12 January
Bonaire, Sint Eustatius and Saba:

Kralendijk (Bonaire)
The quiet, cactus-covered Dutch Caribbean island of Bonaire is internationally renowned for its diving, ringed by spectacular coral reefs that teem with life. The capital, Kralendijk, is home to some pretty colonial architecture, and the island is also known for its flamingos and pink sand beaches.
14 January
St. Vincent & Grenadines:

Mayreau
Situated just to the west of the Tobago Cays, Mayreau is a tiny, barely inhabited island that can only be reached by boat. There is very little to do, which is the main attraction for those lucky few who wash up here; the palm-fringed beaches and gently lapping waters are the Caribbean island idyll par excellence.
15-16 January
Barbados:

Bridgetown
There's more to Barbados than just beaches; the delightful colonial architecture of the old garrison in Bridgetown, the capital, is fully deserving of its UNESCO World Heritage status, and the island interior is littered with old sugar plantations and natural wonders such as Harrison's Cave.
22 January
Cape Verde:

Mindelo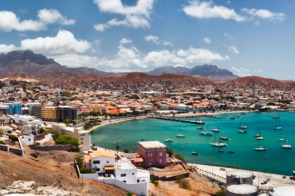 The dry and barren volcanic island of São Vicente is home to Cape Verde's most appealing port, the charming city of Mindelo. The cobbled streets and colonial architecture are a real pleasure to explore, and the city plays host to a raucous carnival in February.
24-25 January
Senegal:

Dakar
The busy, dusty streets of Senegal's capital Dakar are filled with life and colour, noises, smells and local music. The people here are friendly and helpful, so expect a warm welcome – but watch out for the usual hustles and scams of a busy city.
26 January
Gambia:

Banjul
Banjul is the capital of The Gambia, Africa's smallest country, situated at the point where the Gambia river enters the Atlantic. City highlights include the National Museum and the bustling Royal Albert Market, and the nearby Tanji Bird Reserve attracts ornithologists from around the world, with hundreds of colourful species.
30 January
Côte d'Ivoire:

Abidjan
Abidjan, the most important city in Côte d'Ivoire, has bounced back since the civil war of 2011, and the glittering array of skyscrapers comes as a surprise to many visitors. There is still plenty about the city that is authentically African, however, including some of the best street food in the region.
31 January
Ghana:

Takoradi
4 February
Angola:

Luanda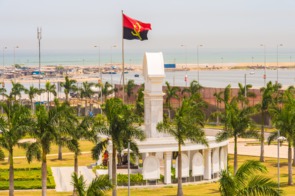 Luanda is a city of shocking contrasts, where conspicuous consumption fuelled by Angola's oil boom rubs up against sprawling shanty towns. The most attractive areas of the city date back to the Portuguese colonial period, including the fortress of São Miguel de Luanda and the pleasant seafront promenade known as the Marginal.
7-8 February
Namibia:

Walvis Bay
Walvis Bay is situated on the edge of a tidal lagoon, sheltered from the Atlantic by a long sand spit. This important wetland area is famous for its birdlife, home to one of southern Africa's largest flamingo colonies, and it's a short drive to the city of Swakopmund, known for its quirky German colonial architecture.
9 February
Namibia:

Lüderitz
Sandwiched between the Namib Desert and the wild Atlantic coast, the geographically isolated town of Lüderitz is notable for its surreal Art Nouveau architecture. Most of these colourful buildings date back to the diamond rush period of the early 20th century, when Namibia was a German colony.
11-12 February
South Africa:

Cape Town
Cape Town is a magical, multicultural city where Africa meets a European-style cosmopolitan atmosphere, creating a vibrant melting pot of cultures and religions. With flat-topped Table Mountain soaring above the city, beautiful natural landscapes, and gardens within the city, you never feel far from nature here.
15 February
South Africa:

Durban
Durban is a real melting pot; not only does the city feel more authentically African than Cape Town, it's also home to a large Indian community that lends the city a distinctly Asian flavour. The lovely waterfront promenade was revamped for the 2010 World Cup, and the beach is a popular destination for domestic tourists.
16 February
South Africa:

Richards Bay
Richards Bay itself is an industrial city with little in the way of tourist sights, but the port serves as a gateway for the many attractions of KwaZulu-Natal province. Head inland and you'll find traditional Zulu villages, undulating hills and wildlife including crocodiles, hippos and the rare black rhino.
19 February
Mozambique:

Mozambique Island
21 February
Madagascar:

Nosy Be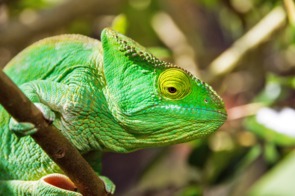 The island of Nosy Be, just off the northeast coast of Madagascar, remains a laid back locale in spite of its popularity as a tourist destination. The beaches are the main attraction for most visitors, along with the colourful chameleons and tiny frogs hiding in the Lokobe wildlife reserve.
24 February
Tanzania:

Zanzibar
The name Zanzibar evokes images of sultans and spice traders, an island of beautiful white sand beaches and turquoise waters criss-crossed by dhows. It's also a great place for spotting wildlife, including dolphins, antelope and the rare red colobus monkey.
25-27 February
Kenya:

Mombasa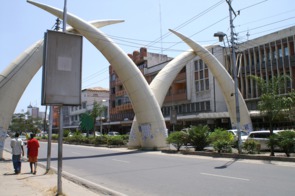 Mombasa is a vibrant and colourful city of contrasts, and the gateway to some of the extraordinary national parks of East Africa, as well as being an appealing beach destination with some beautiful hotels.
1 March
Seychelles:

Mahé
Mahé is the largest island in the Seychelles, home to the diminutive capital, Victoria, and 90% of the country's population. It's the quintessential tropical paradise, a sun-drenched landscape of granite mountains, lush jungle and heavenly white sand beaches.
2 March
Seychelles:

Praslin Island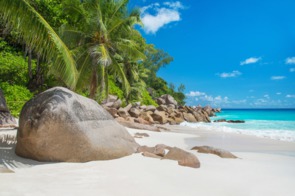 The island of Praslin is home to some of the Seychelles' top attractions, including the Vallée de Mai, a protected forest where you'll see the rare coco de mer, a tree that produces the world's largest seed and palm flower. The grove is a UNESCO World Heritage Site and has been compared to the Garden of Eden.
6 March
Maldives:

Malé
The low lying reef protected atolls of the Maldives, set in the crystal clear turquoise waters of the Indian Ocean, are the perfect place to relax and unwind. A great choice for a honeymoon or romantic getaway, the Maldives also appeal to active travellers who love watersports, snorkelling and diving.
8 March
Sri Lanka:

Colombo
Colombo may be a little chaotic, but there is plenty to recommend Sri Lanka's colourful capital. Faded colonial architecture and beautiful Buddhist temples hint at the city's considerable history, while the excellent restaurants, lively bars and characterful streets provide the perfect introduction to contemporary Sri Lankan culture.
9 March
Sri Lanka:

Hambantota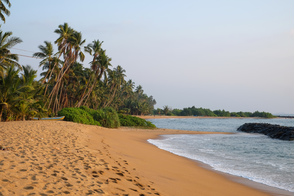 Investment has poured into Hambantota since the city was devastated by the 2004 tsunami, and this is now one of South Asia's biggest ports. Hambantota is a jumping off point for Yala National Park, famous for its leopards, and the less well known Kundala National Park, rich in birdlife including flamingos and storks.
11-12 March
India:

Chennai
Chennai, still commonly known by its old name of Madras, is India's fourth largest city and the capital of Tamil Nadu. Although the city can be noisy, congested and uncomfortably hot, it's also home to some interesting colonial architecture, a diverse population and a long marina and beach where local tourists congregate for a paddle in the Bay of Bengal.
16 March
Indonesia:

Pulau Weh
17 March
Thailand:

Phuket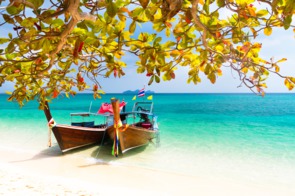 As well as a plethora of luxury resorts, Phuket has a charming old town replete with pretty Sino-Portuguese architecture, and acts as a jump-off point for exploring nearby islands and coastline. Koh Phing Pan, better known as James Bond Island, and Ko Phi Phi are breathtakingly beautiful, as are the limestone formations that surround Krabi.
18 March
Malaysia:

Langkawi
Laid-back Langkawi boasts some of Malaysia's finest beaches, and it's a place where the traditional kampung (village) way of life survives in spite of the island's development as a tourist destination. It's also a popular spot for snorkelling and scuba diving thanks to the clarity of the surrounding waters.
19 March
Malaysia:

Penang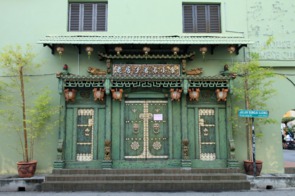 The Malaysian island of Penang is a fascinating blend of East and West, far more than just a beach destination. Lovely Georgetown, a UNESCO World Heritage Site, is home to British colonial architecture, crumbling Chinese shophouses and incense-perfumed temples.
20 March
Malaysia:

Kuala Lumpur (Port Kelang)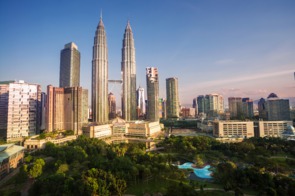 Malaysia's capital is a hot and humid cultural melting pot, defined by its distinctive Malay, Chinese and Indian communities. The dazzling Petronas Towers are KL's most recognisable landmark, while at street level you'll find temples and mosques, elegant colonial buildings and bustling markets.
21-22 March
Singapore:

Singapore
Singapore's heritage as an important trading post means that there is a real cultural mix, with four official languages: English, Chinese, Malay and Tamil. Step away from the gleaming towers and you'll find yourself transported into another world amongst the intoxicating streets of Chinatown and Little India.
25 March
Thailand:

Bangkok (Laem Chabang)
Thailand's sprawling capital is an assault on the senses, an invigorating blend of tradition and modernity. Soaring skyscrapers, air-conditioned shopping malls and an efficient public transport system combine with shimmering golden temples, ancient palaces, floating markets and at times gridlocked rush hour traffic.
26 March
Thailand:

Ko Kood
27 March
Cambodia:

Sihanoukville
The once sleepy backwater of Kompong Som, renamed after the former king Norodom Sihanouk, is the rising star of the Cambodian coast's burgeoning tourist industry. Here you'll find beautiful sandy beaches and a string of laid back islands that are still largely undeveloped.
29-30 March
Vietnam:

Ho Chi Minh City
Saigon, as it was known then, was the capital of the South during the Vietnam War, and American-style capitalism has been embraced more enthusiastically here than in the North, with a clutch of shining skyscrapers standing as testament to Vietnam's surging economic growth.
31 March - 1 April
At sea
2-3 April
Hong Kong SAR China:

Hong Kong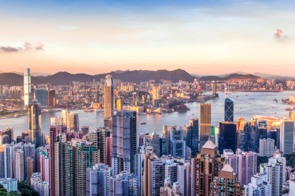 Hong Kong is a striking mix of ancient and modern, Chinese and British, and there is a lot more to the city than just skyscrapers and high finance. It's also a fantastic destination for foodies, a melting pot of culinary influences from around Asia and beyond.
5 April
Philippines:

Hundred Islands
There are actually 123 islands in the Hundred Islands National Park, ranging from mushroom-shaped limestone outcrops to larger islands fringed with sandy beaches. Native wildlife includes macaques, dolphins, dugongs, turtles and giant clams, and there are some excellent snorkelling spots.
6 April
Philippines:

Manila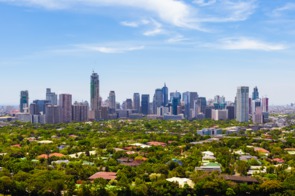 Manila is a sprawling, chaotic conglomeration of soaring skyscrapers, faded colonial facades and ramshackle slums, and it's certainly not everyone's cup of tea. But if you have the stamina and an inquisitive nature, there is plenty to be enjoyed in the Philippines' boisterous capital.
8 April
Philippines:

Puerto Princesa
Puerto, as the locals call it, is the capital of Palawan province, founded by the Spanish in 1872. The city is the only major metropolis in this otherwise pristine and sparsely populated region, and the main attraction here is the spectacular Subterranean River National Park just to the north.
12-13 April
Indonesia:

Benoa (Bali)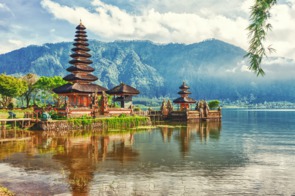 The beaches, spectacular volcanic scenery and lush green rice terraces lend Bali a natural beauty that seems to dovetail perfectly with the island's distinct Hindu culture, which adorns the landscape with stunning temples.
14 April
Indonesia:

Komodo Island
Komodo Island is situated within an area of spectacular natural beauty, home to the famous Komodo dragon. The stunning beaches are tinged with pink thanks to the high concentration of red coral just offshore, and the waters draw intrepid divers from all over the world.
17 April
Australia:

Darwin
More of a large town than a city, Darwin is less about what's contained within the city limits and more about the huge expanse of wild landscape that's outside it. Closer to Jakarta than Sydney, the city really does feel remote in its tropical perch.
21-22 April
Australia:

Cairns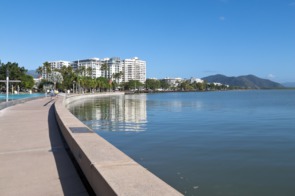 Cairns is a buzzing tourist hub, gateway to the Great Barrier Reef and the Daintree Rainforest. A snorkelling trip out to the reef is the most obvious excursion to take here, but other options include riding the Skyrail cableway over the rainforest canopy or swimming in the croc-free saltwater lagoon.
23 April
Australia:

Townsville
24 April
Australia:

Airlie Beach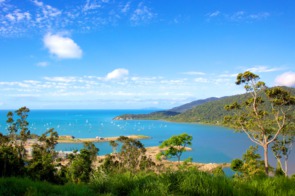 The lively town of Airlie Beach is backpacker central, and serves as a transport hub for the many offshore attractions of the east coast. From here you can take a trip out to snorkel on the Great Barrier Reef, or visit the stunning tropical beaches of the nearby Whitsunday Islands.
26 April
Australia:

Brisbane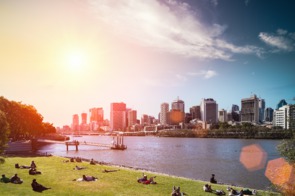 Brisbane has plenty of shopping malls and, with great weather, a fantastic café culture. Amongst the steel and glass skyscrapers are some interesting historic buildings, and with plenty surrounding the city there's enough on offer to make for an interesting short stay.
28-29 April
Australia:

Sydney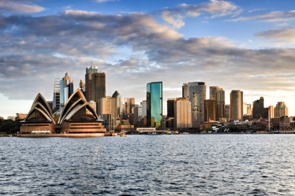 One or our favourite cities in the world, we love pretty much everything about Sydney. Offering outdoor living at its best, the city is known for the excellent beaches but offers so much more, including a thriving and varied food scene inspired by Asian and European flavours.
3 May
New Caledonia:

Nouméa
Nouméa is the capital of New Caledonia, a French overseas territory in the South Pacific. The city is cosmopolitan and sophisticated, home to lovely little bistros and chic boutiques, providing quite a contrast to the rugged landscapes of the surrounding countryside.
4 May
New Caledonia:

Isle of Pines
The beautiful Isle of Pines (Île des Pins in French) is part of New Caledonia, a Pacific archipelago that was so named by James Cook because it reminded him of Scotland, unlikely as that may seem. The island is rustic and unspoilt, a beach lover's paradise with wonderfully soft sands and great snorkelling.
7-10 May
Fiji:

Suva, Savusavu
11 May
American Samoa:

Pago Pago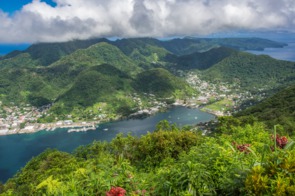 The little fishing town of Pago Pago is the capital of American Samoa, a rarely visited but utterly enchanting archipelago in the South Pacific. Pago Pago sits on a beautiful natural bay on the island of Tutuila, a lush and mountainous place where Polynesian traditions remain strong.
11 May
Samoa:

Apia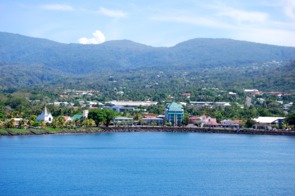 Apia is the capital of Samoa, situated on the north coast of the island of Upolu. Highlights include the colourful markets and Robert Louis Stevenson's former house, now a museum, though you may just want to use the city as a jumping off point for the beautiful beaches located further along the coast.
16 May
Kiribati:

Fanning Island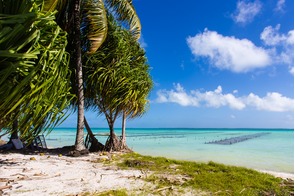 Remote Fanning Island, also known as Tabuaeran, belongs to the rarely visited nation of Kiribati. Pristine and unspoilt, with no power grid and no indoor plumbing, this is the very epitome of the South Pacific island idyll, a place where palm-fringed beaches are lapped by crystal clear turquoise waters.
18 May
United States:

Kailua-Kona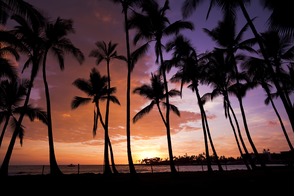 The Kailua-Kona region, on the west coast of Hawaii's Big Island, is known for its idyllic beaches and fantastic climate, notably sunnier and drier than the eastern side of the island. This is where you'll find some of the island's top resorts, and the surrounding waters are home to turtles, manta rays, dolphins and humpback whales.
19-20 May
United States:

Honolulu
If the word Honolulu makes you think of deserted beaches and dusky maidens, think again! Despite its remote location in the North Pacific, Honolulu is busy busy, in particular the boisterous, touristy Waikiki beach.
21 May
United States:

Lanai
27-28 May
Arriving in San Francisco
Renowned for its food, its misty mornings and its vertiginous streets, cosmopolitan San Francisco is quite unlike any other American city. The birthplace of the hippie movement and the centre of the dot-com bubble, it's an open-minded and forward-looking place with an undeniably European feel. Highlights include the iconic Golden Gate Bridge, the delightful waterfront and the bohemian quarter of Haight Ashbury, while a boat trip across to the notorious prison island of Alcatraz makes for a fascinating half-day excursion.
Don't miss
Obviously you can't miss the cable cars, but even if it feels touristy, make sure you ride them.
Your home from home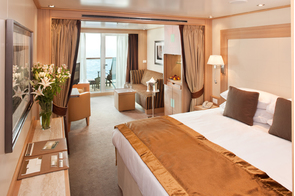 Any one of Seabourn's lovely little trio of spacious and elegant sisters is the perfect choice for a combination of contemporary style and traditional expert hospitality.
What we love
When Seabourn built Odyssey, Sojourn and Quest, over a period of just three years, we were delighted. Not only because each one is beautiful, but also because their similarity means that they are interchangeable, enabling you to travel all over the world in a familiar environment.
Capacity
458 Guests
Crew
330 International Staff
Style
The contemporary décor appeals to a sophisticated and cosmopolitan crowd. With lots of outside space, you can enjoy an al fresco experience if you choose.
Inclusions

All meals in all restaurants including room service
Open bar policy throughout the ship
On board entertainment and lecture programme
Extensive spa and fitness facilities
Programme of daytime activities
Gratuities

YEAR BUILT

Odyssey 2009, Sojourn 2010, Quest 2011
Last Refurbishment
Odyssey 2017, Sojourn 2017, Quest due 2018
TONNAGE
32,000 grt
Length
650 feet
Breadth
84 feet
Cruising Speed
19 knots
More about Seabourn Sojourn
Tailor-make your trip
Ways to make it better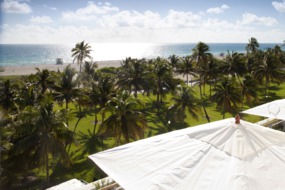 Where to stay in Miami
Glamorous, hip, or so cool you freeze? Lots of choice… but we really like the Betsy.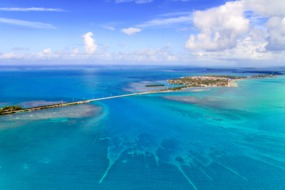 See more of Florida
If you have a few days get down to the Florida Keys – magnificent.
Where to stay in San Francisco
It depends where you want to be, but we love the hip Argonaut at Fishermans Wharf.
See more around San Francisco
Get out of the city – Napa Valley, Yosemite, Carmel…