My room was a Deluxe Verandah Stateroom. At 246 sq ft it is compact, but offers a sumptuous queen size bed, ample wardrobe and drawer space, and a baby sofa and table. In October the ship will go into dry-dock for refurbishment, when these deck 9 cabins are being joined together to form much larger Seabreeze Penthouses and Penthouse Suites. Another dry-dock change will be the dining arrangements. By popular demand open seating will be available in the Main Dining Room, and there will be new alternative restaurants.
My favourite dining experience on Crystal Symphony was Silk Road. My husband had not tried sushi before, so our waiter brought a huge selection for us to try. I also ordered a lobster spring roll and the Nobu box of scallops, seared tuna and Wagyu beef, which was especially good.
There are so many different lounges you can choose from to suit your mood. My favourite was the Avenue Saloon, a small room with plush leather couches, dark wood shutters and a polished parquet floor. Charlie the pianist kept us entertained, playing hits by Billy Joel, Elton John and any other requests.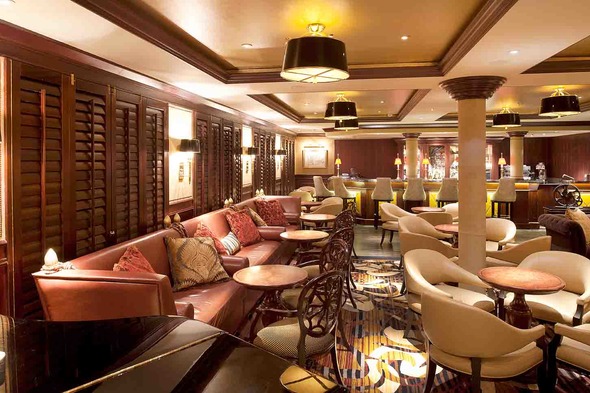 St Petersburg was a wonderful surprise. I was impressed by the huge squares and wide boulevards lined with palaces and monuments boasting gilded spires and massive columns. A boat trip along the Neva river gave us superb views of the baroque style Winter Palace and other buildings with ornate facades.
As we were docked for three days we booked several excursions. A highlight was the Hermitage Museum, housing over 3 million pieces of art acquired by seven different tsars, and the Gold Room, which exhibits some of their private collections. For this visit we met our special Gold Room guide at a pre-booked time. She accompanied us and pointed to each item with a short stick, speaking in Russian with a stern expression while our guide Maria did her best to interpret.
I particularly enjoyed the excursion to the Church of Spilled Blood, with its colourful onion domes. The building is beautiful from the outside but even more so once inside, and there were several stalls outside selling matryoshka, the famous nesting dolls, along with fur hats.
The next port was Tallinn. Estonia has had a turbulent past, and following half a century of Soviet rule is now very westernised. The old town has huge castle walls and museums, lovely squares with coloured houses and restaurants festooned with flowers and pretty little cafés. We came across Stenbock House, where the prime minister has his office. I stood outside the front door for a photo, and right on cue he came out and waved as he got into a waiting black car!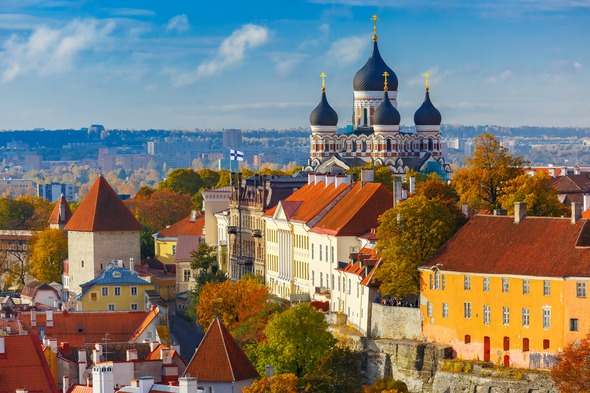 Sailing into Stockholm was a magical experience as the ship navigated a narrow channel through an archipelago of forests and lakes. The old town of Gamla Stan is a maze of narrow cobbled streets filled with shops, boutiques and plenty of museums.
Crystal Symphony is a spotless, uncluttered and stylish ship, the perfect choice for luxury-loving family groups, and it's also a great option for solo travellers, with great rates and lots of special events. And after her major refurbishment in October, I think she is going to be better than ever...
---
Find out more: Request a Crystal Cruises brochure