Planning a cruise itinerary is a complex business; factors to consider include airlift to your embarkation and debarkation points, the local price of fuel, port taxes, shore excursion options and cabotage laws. Yet every year we find that the inventive itinerary planners at our favourite cruise lines surprise us with fresh ways to explore destinations both exotic and familiar, and this year is no different.
Of course, the key to unlocking the dazzling diversity of travel by sea is to choose a smaller ship. This allows you to access those secret coves, idyllic islands and small ports that are off-limits to the big mainstream ships; indeed, it allows you to access places with no travel infrastructure at all. So if you're feeling jaded by the prospect of visiting the same old ports on the same old ships, let us show you some of the myriad ways that an unusual small ship cruise can provide a different perspective...
1. Regent Seven Seas Cruises - Finland, Sweden & Estonia
If you've already been to the Baltic and you'd like to see more, take a look at Regent's Northern Europe voyages for 2024 & 2025 which feature several unusual and lesser-travelled calls. Highlights include the charming Estonian island of Saaremaa; Finland's oldest city, Turku; and the quaint university town of Umea, on Sweden's east coast.
2. Hapag-Lloyd Cruises - Great Lakes
Very few ocean-going cruise ships are able to navigate the Saint Lawrence Seaway and reach the Great Lakes of North America, so we always let our clients know when new cruises here go on sale. Hapag-Lloyd's 230-guest expedition ship Hanseatic Inspiration offers two Great Lakes itineraries each Autumn in 2023, 2024 and 2025 visiting charming lakeside towns, vibrant cities and tranquil wilderness.
3. SeaDream Yacht Club - The Bahamas
SeaDream's 112-guest yachts are one of our favourite ways to explore the islands of the Caribbean, so our interest was piqued by a handful of itineraries in April 2025 sailing out of West Palm Beach and focusing on the quieter corners of the Bahamas. The beautiful beaches and crystal clear waters are as you would expect, but the swimming pigs and Pablo Escobar connections may not be!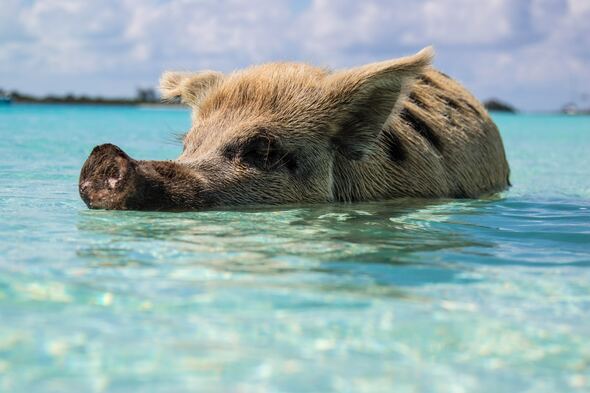 4. Paul Gauguin Cruises - Marquesas, Tuamotus & Society Islands
Lots of cruise lines make intermittent calls in the South Pacific, but the 330-guest Paul Gauguin has been operating here year round for over 20 years. Pick a 14-night Marquesas, Tuamotus, and Society Islands cruise to learn all about the culture, history and beauty of these islands, perfect to combine with a longer trip to visit family and friends in Australia or New Zealand.