Whether close to home or further afield, the experience is amazing. So here are our top ten choices...
The mighty and romantic Rhine carries ships and cargo through a landscape shaped by time and history. Glimpse the spires of medieval churches and visit castles that were once impregnable fortresses; see the verdant terraced hillsides, and taste their refreshing white wines; stroll the streets of historic cities and fairytale towns.
The "queen" of Europe's great rivers, the enchanting Danube, has cast its spell on poets, musicians and artists - and will do the same for you with its magical cities, great art collections, Viennese palaces, medieval abbeys and captivating scenery. Perfect for those who love history, art, architecture and music.
Cruise the Rhône and Saône rivers and enjoy the region's incomparable riches, including great Burgundy wines, the medieval wonders of UNESCO-designated Avignon and Lyon's lively food market. See the lands that inspired Van Gogh, Cézanne and Gauguin. Perfect for history buffs, art lovers, gastronomes and wine connoisseurs.
A hidden gem, the Douro river winds through the dramatic landscapes of the UNESCO-listed Douro Valley, from Portugal into Spain, past steeply terraced hillsides, quaint villages and acres of ripe vineyards. Fly into Lisbon, visit majestic Coimbra, and explore Porto's historic Ribeira district.
Epicures, wine lovers and francophiles will love cruising from Bordeaux, visiting the region's noble châteaux and breathtaking estuary. Sail three stunning rivers - the Garonne, the Dordogne and the Gironde - and savour the unique heritage of southwest France, from delightful Pauillac to elegant Bordeaux, the "Pearl of Aquitaine".
Sail Russia's great rivers and lakes, seeing UNESCO World Heritage sites, stunning architecture and legendary art as you go, and learning about the passion and grandeur of Russian history and culture. Journey from glittering St Petersburg to stately Moscow, taking in the vast and beautiful countryside and the timeless towns along the Golden Ring.
Take an unforgettable journey through 5,000 years of Chinese culture and history, from Beijing, where you visit the Forbidden City, Summer Palace and Great Wall, to the Terracotta Warriors in Xi'an, and then on to the natural beauty of the Yangtze river's Three Gorges, before finishing your trip in ultra modern Shanghai. What a land of contrasts!
On the mighty Mekong you will visit two of the most beautiful, historic and friendly places in all of Asia, dynamic Vietnam and pastoral Cambodia. You will visit Vietnam's capital Ho Chi Minh City (formerly Saigon), Cambodia's Phnom Penh, and Siem Reap, gateway to the vast jungle temple complex of Angkor Wat.
In Cairo, see the mighty ancient Pyramids and the timeworn, enigmatic Sphinx, then fly to upper Egypt to join your Nile cruise boat. Wander amongst the towering ruins of the Temples of Karnak and Luxor, then visit fascinating burial places, following in the footsteps of renowned scholars and explorers.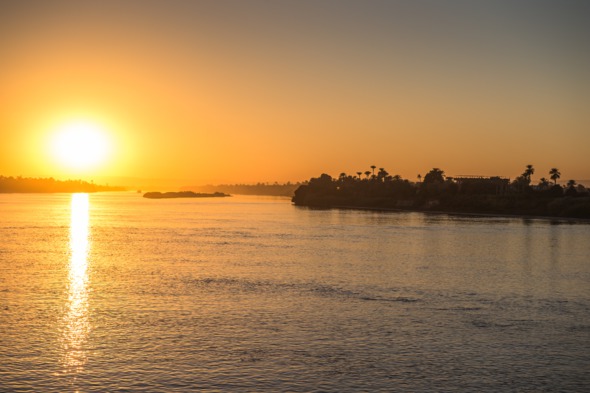 There is nowhere like India - gloriously exotic, with the volume turned up to eleven. Combine a visit to Rajasthan's Golden Triangle of Delhi, Jaipur and Agra, including the magnificent Taj Mahal, with a leisurely Ganges or Brahmaputra river cruise delving deep into India's fascinating historical and religious heritage.
River Cruising Uncovered
Thinking about a river cruise but don't know where to start? Our informative guide is packed full of everything you need to know, including which cruise lines we recommend, what to expect on each river and how to make the most of your trip...