Nowadays, there are so many no fly options, and if the great behemoths sailing from Southampton are not for you, don't worry! There are plenty more to choose from. We have chosen our top ten ex UK destinations, and a wonderful cruise option to take you there...
The Baltic
Have you always wanted to visit St Petersburg? Saga's convenient home pick-up takes you straight to Dover on 5th June 2018 to join Saga Sapphire on a 15-night Baltic cruise from £3,419 per person for a sea view cabin.
The Norwegian Fjords
The majestic beauty and tranquillity of the Norwegian Fjords is best appreciated by ship, travelling just as the Vikings did to remote villages and islands. Join Voyages to Antiquity on 23rd June 2018 for a 14-night cruise from Tilbury, with outside cabins from £3,695.
The North Cape
Is the land of the Midnight Sun on your list? Sailing beyond the Arctic Circle to Northern Norway, Crystal Serenity is the perfect choice, departing 1st July 2018 round-trip from Dover on a 14-night voyage, from £6,367 for an outside stateroom including all drinks and gratuities.
Round Britain
Travelling to the four corners of the world, we often forget the beauty and extraordinary history of our own country. Explore on included shore excursions on board Regent's Seven Seas Explorer from Southampton departing 31st May 2018, with 12 nights from £8,079 in a verandah suite with drinks and gratuities included.
Ireland
Touring Ireland is a voyage into history - don't miss the craic! Seabourn Quest departs from Dover on a 15-night voyage including the Scilly Isles, Anglesey and the west coast of Scotland as well as circumnavigating Ireland - 1st July 2018, from £7,699 for sea view suite including all drinks and gratuities.
Iceland
The hot destination for 2018 is Iceland, and you will be captivated by your journey to this remote northern outpost - fantastic scenery and sea life await as you join Silver Wind at Tower Bridge for a 24-night voyage departing 23rd June 2018, from £13,178 for a sea view suite including all drinks and gratuities.
Scotland
On our doorsteps, the beautiful Scottish islands are a magical hideaway for an unforgettable cruise. Nobody knows these islands better than Hebridean Island Cruises, so join the Queen's favourite, the Hebridean Princess, from Oban on 19th June 2018, with 7 nights from £4,550.
France and Northern Spain
Many of the summer cruise itineraries from the UK go north, but take a look at this interesting coastal journey to France and Northern Spain on board Oceania Cruises' Marina from Southampton departing 23rd May 2018, with 10 nights from £3,429 verandah cabin.
Greenland
A real adventure takes you all the way to extraordinary Greenland, where you can expect to see whales and colourful fishing villages. Departing from Southampton on 30th July 2018, this 20-day voyage on Oceania's Nautica has ocean view cabins from £6,829.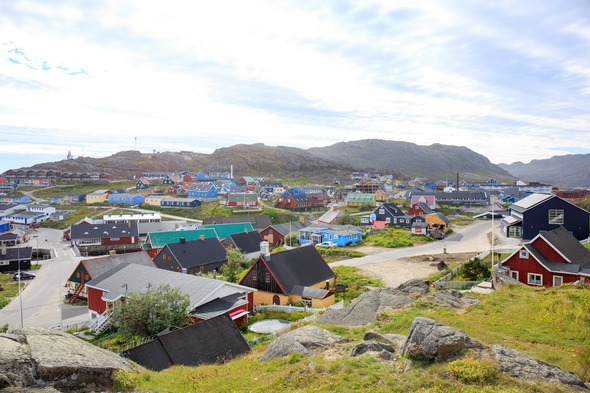 The iconic transatlantic journey
Last but not least, no list of UK departures would be complete without a mention of Cunard's Queen Mary 2, as she journeys between Southampton and New York for the ultimate shopping trip! Regular departures run throughout the summer.