1. Unique itineraries
The very nature of long and round the world cruises means that itineraries are varied as you venture further afield. Often you will visit new ports of call, and with this comes the excitement and intrigue of arriving somewhere off the beaten track that a cruise ship has never been to before. These destinations rarely get to see visitors of this type - crowds will fill the quayside and welcome you, making you feel like you have arrived in a different world.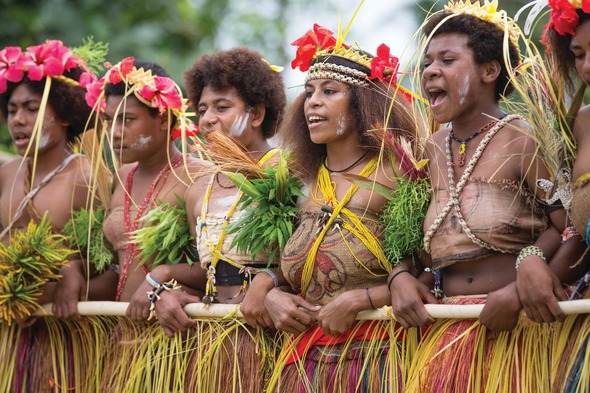 2. Exclusive benefits
A world cruise brings with it a club like no other. As a guest you are afforded a number of additional benefits to make your experience on board even better, and round the world cruise prices represent fantastic value for money. They vary from cruise line to cruise line, but if you undertake a full world cruise you can expect bonuses such as free Business Class flights; free return luggage delivery from your home to the ship; exclusive shoreside gala events; onboard credit; and our personal favourite, complimentary laundry!
3. Entertainment and enrichment
Due to the sheer amount of time that you are aboard, standards of entertainment on a world cruise are raised to an even higher level than normal. Entertainment is constantly being refreshed and acts are flown in on a regular basis. Many of the cruise lines also have an enhanced lecture programme to bring these destinations to life.
4. New friends
Because you are on board for a longer time, you have the opportunity to get to know your fellow guests even better than you would do on a regular cruise holiday. You can expect to forge lasting friendships as you share in the excitement of new ports and countries. In addition to this, service levels will exceed your expectations as the staff aboard will get to know your tastes and preferences perhaps even better than you know them yourself!
5. Flexibility and choice
If you cannot commit to 100 days or if you have already visited certain destinations, there is always the option to opt for a shorter sector. World cruises are very flexible with several combinations available to you. So if the long stretch across the Pacific is your idea of cruising bliss, or indeed nautical hell, it is your choice whether you sail on this sector of the voyage. The key point is that world cruises can be chosen or tailored, so that it becomes the cruise that is right for you - always, we believe, the most important thing when choosing a cruise.