Journey Type
Sailing from United States
19 December
Setting sail from Miami
Miami is a pulsating modern city, a cultural crossroads where Cuban émigrés rub shoulders with affluent New Yorkers topping up on winter sun, and where you're just as likely to hear Spanish or Caribbean patois being spoken as you are English. Downtown Miami is a destination in its own right, with a host of world class galleries including the fantastic MOCA (Museum of Contemporary Art), but it's still Miami Beach that draws the biggest crowds. The Art Deco district around South Beach is very much back in vogue, with new restaurants, bars and luxury developments sprouting up all over the place.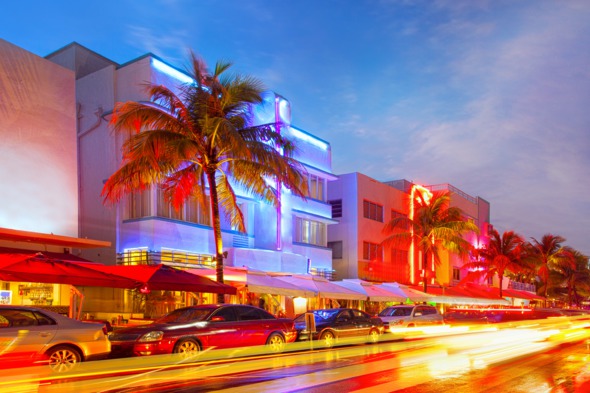 Don't miss
People watching in South Beach – glamorous gay guys on skates with miniature dogs in slings…
21 December
Cayman Islands:

Grand Cayman
Far more than just an offshore tax haven, Grand Cayman boasts the staggeringly beautiful white sands of Seven Mile Beach and some fantastic snorkelling in crystal clear waters. The capital, George Town, is a compact and friendly place, home to some interesting architecture and a suspiciously large number of registered companies.
23 December
Colombia:

Cartagena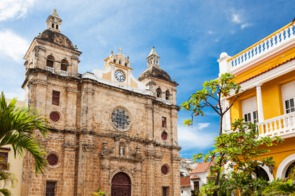 Cartagena was founded by Spanish conquistadors in 1533, and the beautifully preserved centre is a real highlight of Colombia's Caribbean coast. The walled old town, the Ciudad Amurallada, is a camera-friendly collection of cobbled streets and colourful, colonial-era buildings.
26 December
Costa Rica:

Puntarenas
Situated on a peculiarly shaped peninsula on the Gulf of Nicoya, Puntarenas is a popular weekend beach destination for residents of Costa Rica's capital, San José. The port itself is not pretty, but the beachfront Paseo de los Turistas is a nice place to relax with a drink or enjoy a seafood lunch.
27 December
Nicaragua:

Corinto
28 December
Guatemala:

Puerto Quetzal
Puerto Quetzal is the jumping off point for exploring the fascinating interior of Guatemala, and the highlight of this intriguing country has to be UNESCO-listed Antigua. This colourful colonial town, 90 minutes from the port, enjoys a spectacular setting against a backdrop of volcanoes, and is well worth the trip.
30 December
Mexico:

Acapulco
It's true that Acapulco has suffered from overdevelopment, and has lost some of its lustre since its heyday as a magnet for Hollywood stars. But it's still a buzzing party town, and even the forest of high rise hotels can't spoil the setting, a beautiful bay where the Sierra Madre mountains meet the Pacific Ocean.
1 January
Mexico:

Cabo San Lucas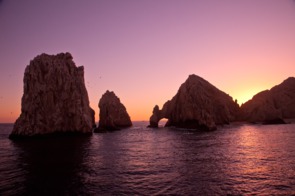 The sister towns of Cabo San Lucas and San José del Cabo sit at the tip of Mexico's Baja California peninsula. The towns themselves are mostly given over to luxury hotels and boisterous nightlife, but the surrounding landscape is characterised by arid arroyos, bristly cacti and rocky coastal outcrops.
4 January
United States:

Los Angeles
Los Angeles is an energetic, creative place with cultural riches to match any world city, home to Hollywood glamour, the iconic beaches of Venice and Santa Monica, and affluent, image-conscious Beverley Hills.
10 January
United States:

Nawiliwili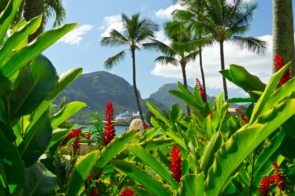 Nawiliwili is the main port on Kaua'i, the oldest of the Hawaiian islands. This lush landscape of spectacular waterfalls and jungle-clad mountains is criss-crossed by the only navigable rivers in Hawaii, and has been used as a backdrop in films including 'Raiders of the Lost Ark' and 'Jurassic Park'.
11 January
United States:

Honolulu
If the word Honolulu makes you think of deserted beaches and dusky maidens, think again! Despite its remote location in the North Pacific, Honolulu is busy busy, in particular the boisterous, touristy Waikiki beach.
12 January
United States:

Kahului
13 January
United States:

Hilo
Hilo is located on the east coast of Hawaii's Big Island, a lush region of verdant rainforests, botanical gardens and gushing waterfalls. In the 1800s this was an important centre for the sugar industry, and the surviving plantation-era architecture gives downtown Hilo its uniquely quaint appearance.
18 January
French Polynesia:

Nuku Hiva
Nuku Hiva is the largest of the Marquesas, an island of towering basalt peaks, cliffs and canyons, carpeted with verdant jungle. From the pretty little capital, Taiohae, you can strike out into the unspoilt countryside in search of the island's many archaeological sites.
20 January
French Polynesia:

Fakarava (Tuamotu Islands)
The Fakarava atoll surrounds a deep lagoon in the west of the Tuamotu island group, scarcely populated and home to a host of rare wildlife. The entire atoll has been declared a UNESCO biosphere reserve, and the shallow coastal waters make for excellent snorkelling.
21-22 January
French Polynesia:

Bora Bora
Bora Bora is the very definition of idyllic, a diminutive Polynesian island dominated by rainforest-clad volcanic peaks, overlooking an electric blue lagoon ringed by coral reefs. The beaches and over-water bungalows are particularly popular with honeymooners, and the clear waters of the lagoon are perfect for snorkelling.
23 January
French Polynesia:

Raiatea
Raiatea, the second largest of the Society Islands, played a vital role in the development of Polynesian culture; it was from this island that settlers departed for Hawaii and New Zealand over a millennium ago. The island feels wilder than Tahiti, with steep, jungle-covered mountains, cascading waterfalls and ancient Polynesian temples.
24 January
French Polynesia:

Papeete
Papeete is the capital of French Polynesia, situated on the northwest coast of Tahiti. The port is not the most magical spot, so we advise venturing forth to luxuriate in the turquoise lagoons, relax on the white sand beaches fringed with palm trees, and explore the rugged mountain peaks.
25 January
French Polynesia:

Rangiroa
The Rangiroa atoll is one of the biggest in the world, a ring of over 400 motu (islets) surrounding a vast lagoon. This stunning area is a popular destination for divers and snorkellers, and the waters are home to marine life including sea turtles, bottlenose dolphins, hammerhead sharks and manta rays.
29 January
American Samoa:

Pago Pago
The little fishing town of Pago Pago is the capital of American Samoa, a rarely visited but utterly enchanting archipelago in the South Pacific. Pago Pago sits on a beautiful natural bay on the island of Tutuila, a lush and mountainous place where Polynesian traditions remain strong.
31 January
Samoa:

Apia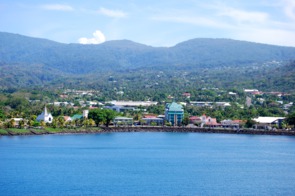 Apia is the capital of Samoa, situated on the north coast of the island of Upolu. Highlights include the colourful markets and Robert Louis Stevenson's former house, now a museum, though you may just want to use the city as a jumping off point for the beautiful beaches located further along the coast.
2 February
Fiji:

Lautoka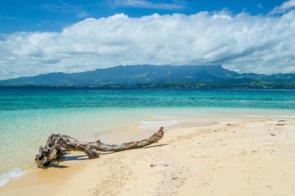 Lautoka is Fiji's second largest city, known as the 'Sugar City' due to its important role in the local sugarcane industry. The waterfront area is pleasant enough, but we'd recommend using Lautoka as a jumping off point to visit some of the smaller surrounding islands, or the forests and waterfalls of the interior.
5-6 February
New Caledonia:

Nouméa
Nouméa is the capital of New Caledonia, a French overseas territory in the South Pacific.The city is cosmopolitan and sophisticated, home to lovely little bistros and chic boutiques, providing quite a contrast to the rugged landscapes of the surrounding countryside.
9 February
Australia:

Brisbane
Brisbane has plenty of shopping malls and, with great weather, a fantastic café culture. Amongst the steel and glass skyscrapers are some interesting historic buildings, and with plenty surrounding the city there's enough on offer to make for an interesting short stay.
11-12 February
Australia:

Sydney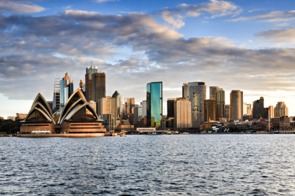 One or our favourite cities in the world, we love pretty much everything about Sydney. Offering outdoor living at its best, the city is known for the excellent beaches but offers so much more, including a thriving and varied food scene inspired by Asian and European flavours.
14 February
Australia:

Fraser Island
16 February
Australia:

Whitsunday Islands
17-18 February
Australia:

Cairns
Cairns is a buzzing tourist hub, gateway to the Great Barrier Reef and the Daintree Rainforest. A snorkelling trip out to the reef is the most obvious excursion to take here, but other options include riding the Skyrail cableway over the rainforest canopy or swimming in the croc-free saltwater lagoon.
20 February
Australia:

Thursday Island
22 February
Australia:

Darwin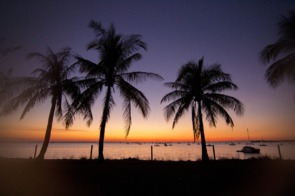 More of a large town than a city, Darwin is less about what's contained within the city limits and more about the huge expanse of wild landscape that's outside it. Closer to Jakarta than Sydney, the city really does feel remote in its tropical perch.
24 February
Indonesia:

Komodo Island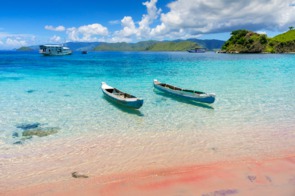 Komodo Island is situated within an area of spectacular natural beauty, home to the famous Komodo dragon. The stunning beaches are tinged with pink thanks to the high concentration of red coral just offshore, and the waters draw intrepid divers from all over the world.
25-26 February
Indonesia:

Bali
The beaches, spectacular volcanic scenery and lush green rice terraces lend Bali a natural beauty that seems to dovetail perfectly with the island's distinct Hindu culture, which adorns the landscape with stunning temples.
28 February
Indonesia:

Makassar (Sulawesi)
3 March
Philippines:

Puerto Princesa
Puerto, as the locals call it, is the capital of Palawan province, founded by the Spanish in 1872. The city is the only major metropolis in this otherwise pristine and sparsely populated region, and the main attraction here is the spectacular Subterranean River National Park just to the north.
4 March
Philippines:

Boracay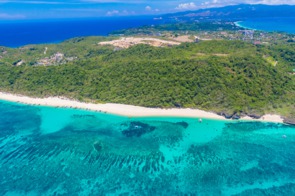 The little island of Boracay is home to some of the world's most beautiful beaches, including the aptly named White Beach. If sunbathing doesn't appeal then there are plenty of more active pursuits on offer, including diving, kiteboarding and windsurfing, or you can take a trip out on the water on one of the pretty 'paraw' boats.
5 March
Philippines:

Manila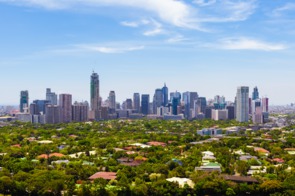 Manila is a sprawling, chaotic conglomeration of soaring skyscrapers, faded colonial facades and ramshackle slums, and it's certainly not everyone's cup of tea. But if you have the stamina and an inquisitive nature, there is plenty to be enjoyed in the Philippines' boisterous capital.
7-8 March
Hong Kong SAR China:

Hong Kong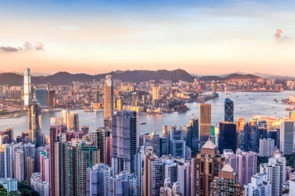 Hong Kong is a striking mix of ancient and modern, Chinese and British, and there is a lot more to the city than just skyscrapers and high finance. Its also a fantastic destination for foodies, a melting pot of culinary influences from around Asia and beyond.
10 March
Vietnam:

Chan May
11 March
Vietnam:

Nha Trang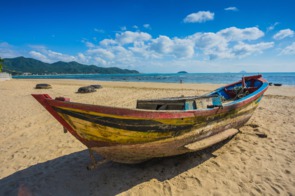 Nha Trang is Vietnam's premier beach destination, on a stunning bay dotted with idyllic islands. The main attraction is the laid back seaside atmosphere, but there are also a few noteworthy cultural sites, including the ancient Po Nagar Cham Towers, which were built between the 7th and 12th centuries.
12-13 March
Vietnam:

Ho Chi Minh City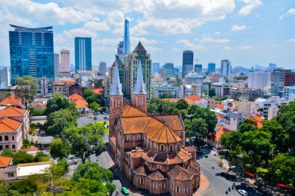 Saigon, as it was known then, was the capital of the South during the Vietnam War, and American-style capitalism has been embraced more enthusiastically here than in the North, with a clutch of shining skyscrapers standing as testament to Vietnam's surging economic growth.
15 March
Cambodia:

Sihanoukville
The once sleepy backwater of Kompong Som, renamed after the former king Norodom Sihanouk, is the rising star of the Cambodian coast's burgeoning tourist industry. Here you'll find beautiful sandy beaches and a string of laid back islands that are still largely undeveloped.
16-17 March
Thailand:

Bangkok (Klong Toey)
Thailand's sprawling capital is an assault on the senses, an invigorating blend of tradition and modernity. Soaring skyscrapers, air-conditioned shopping malls and an efficient public transport system combine with shimmering golden temples, ancient palaces, floating markets and at times gridlocked rush hour traffic.
18 March
Thailand:

Koh Samui
Attracting everyone from budget backpackers to ostentatious oligarchs, Koh Samui is one of Thailand's most popular islands. It's no surprise, given the truly stunning beaches, but the more developed areas such as Chaweng have lost a lot of their charm, so head for the quieter south and west if you can.
20 March
Singapore:

Singapore
Singapore's heritage as an important trading post means that there is a real cultural mix, with four official languages: English, Chinese, Malay and Tamil. Step away from the gleaming towers and you'll find yourself transported into another world amongst the intoxicating streets of Chinatown and Little India.
21 March
Malaysia:

Kuala Lumpur (Port Kelang)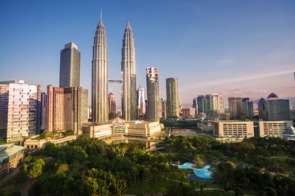 Malaysia's capital is a hot and humid cultural melting pot, defined by its distinctive Malay, Chinese and Indian communities. The dazzling Petronas Towers are KL's most recognisable landmark, while at street level you'll find temples and mosques, elegant colonial buildings and bustling markets.
22 March
Malaysia:

Penang
The Malaysian island of Penang is a fascinating blend of East and West, far more than just a beach destination. Lovely Georgetown, a UNESCO World Heritage Site, is home to British colonial architecture, crumbling Chinese shophouses and incense-perfumed temples.
23 March
Thailand:

Phuket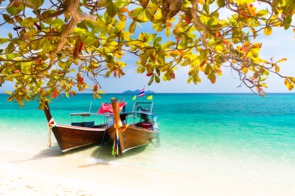 As well as a plethora of luxury resorts, Phuket has a charming old town replete with pretty Sino-Portuguese architecture, and acts as a jump-off point for exploring nearby islands and coastline. Koh Phing Pan, better known as James Bond Island, and Ko Phi Phi are breathtakingly beautiful, as are the limestone formations that surround Krabi.
25-27 March
Myanmar (Burma):

Yangon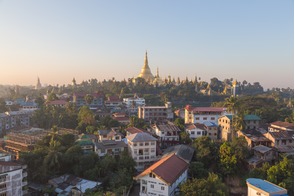 Yangon, formerly known as Rangoon, may no longer be Myanmar's capital, but it remains the largest and most important city, and the gateway to exploring this beautiful country. Visible from all around the city is Yangon's crowning jewel, the shimmering golden Shwedagon Paya, one of South East Asia's most beautiful Buddhist temples.
31 March
India:

Kochi
The port of Kochi, commonly known as Cochin, occupies a strategic location on India's Malabar Coast, and its history as a trading hub is reflected in the blend of European, Chinese and Arabian influences. It's also the gateway to the idyllic Kerala Backwaters, which are best appreciated on a houseboat cruise.
2 April
India:

Mormugao (Goa)
The port of Mormugao is the gateway to the diminutive Indian state of Goa, famous for its golden sand beaches, hippie vibe and unique Portuguese heritage. Highlights include the beautiful colonial architecture of Old Goa, the charming capital, Panjim, and the fragrant spice farms of the interior.
3-4 April
India:

Mumbai
Formerly known as Bombay, this amazing city is larger than life and packed to bursting with things to see and do. Here people of all religions and nationalities live cheek by jowl, thriving communities from all over the world with the foods, smells, languages and rituals maintained at top volume.
7 April
Oman:

Muscat
Oman's capital is low-rise and laid back, a far cry from the towering bling of Dubai and Abu Dhabi. Take a stroll along the waterfront Corniche promenade, soak up the sun on one of the excellent beaches, or explore the mosques and forts of the atmospheric old quarter.
8 April
United Arab Emirates:

Abu Dhabi
The UAE's gleaming capital gives Dubai a run for its money in terms of extravagant excess, an ever-multiplying forest of skyscrapers looming over the golden sand and brilliant blue waters of the Gulf. Don't miss the shining white Sheikh Zayed Grand Mosque, one of the world's biggest.
9 April
United Arab Emirates:

Dubai
Amazing high rise buildings, extensive air-conditioned shopping malls and extraordinary man-made tourist attractions (such as indoor ski-slopes) abound in the glamorous city of Dubai, home to some of the most glitzy and expensive hotels in the world.
10 April
United Arab Emirates:

Fujairah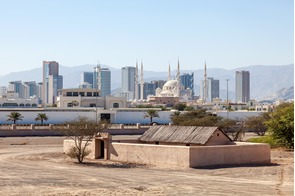 The port of Fujairah is an important transit point for the oil that has made the Emirates so rich, though the skyline is nothing like as impressive as Dubai or Abu Dhabi. Points of interest include an impressive fort and a handful of markets, but this is unlikely to be the most exciting stop on your itinerary.
12 April
Oman:

Salalah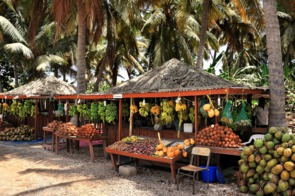 Salalah is Oman's second city, and the capital of the southern Dhofar region. Many visitors are surprised by the pleasant sub-tropical climate, which turns the city into an oasis of lush greenery during the 'khareef' (monsoon) season between June and September, and in many ways it's more reminiscent of Zanzibar than Muscat.
17 April
Jordan:

Aqaba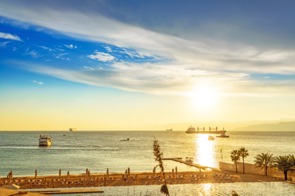 Aqaba is Jordan's principal beach resort, situated on the Red Sea coast close to the Israeli border. There is not an awful lot here in terms of sights; Aqaba's main attraction is the incredible diving, with crystal clear waters and some of the world's most spectacular coral reefs.
18-19 April
Egypt:

Safaga (Luxor)
Safaga is the nearest sea port to Luxor, and ships often stop here overnight to give you time to see everything. Prepare to be amazed – the thin belt of greenery along the banks of the Nile gives Luxor a lush setting for an extraordinary collection of tombs and temple complexes that hint at the magnificence of this former Ancient Egyptian capital.
23-24 April
Israel:

Haifa (Jerusalem)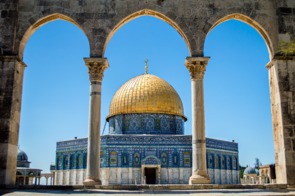 It's difficult to overstate the spiritual significance of Jerusalem, a holy city to three different faiths: Christianity, Islam and Judaism. Whatever your personal beliefs, it's impossible not to be moved by sights such as the Wailing Wall, the Dome of the Rock and the Church of the Holy Sepulchre.
26 April
Greece:

Heraklion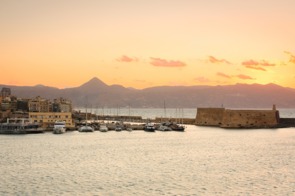 Crete's bustling capital is a modern and cosmopolitan city, where the island's rich history isn't immediately apparent. Take a closer look, however, and you'll find a fantastic archaeological museum, along with remnants of Venetian fortifications and a lively seafront promenade, with plenty of nice outdoor cafés.
28 April
Italy:

Sorrento
The lovely town of Sorrento, draped across rugged cliffs overlooking the Bay of Naples, has been charming visitors since the days of the Grand Tour. The Renaissance palaces and many craft shops make Sorrento an attractive destination in its own right, and it's also a jumping off point for Capri, Pompeii and the Amalfi Coast.
29 April
Italy:

Rome (Civitavecchia)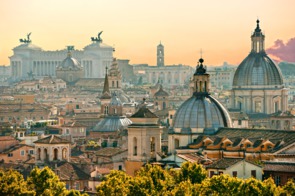 One of the world's great cities, Rome continues to dazzle and delight visitors with a potent mix of architectural marvels, continent-defining history and buzzing nightlife. The Colosseum, the Vatican and the Forum are among the big ticket items, with the crowds to match, though in truth you will find history around almost every corner.
30 April
Monaco:

Monte Carlo
Renowned for its casino, its Grand Prix and its oligarch-friendly tax policies, Monte Carlo is glamour and hedonism personified, with a price tag to match. This little principality enjoys a lovely setting, the villas and penthouses tumbling down the hillside towards the sweeping blue expanse of the Mediterranean.
1 May
Spain:

Barcelona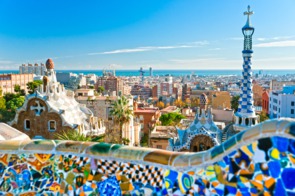 From the warren-like medieval streets of the Barri Gòtic to the fantastical modernist architecture of Antoni Gaudí, from the dizzy heights of Mount Tibidabo to the golden sands of Barceloneta, there's never a dull moment in Barcelona.
3 May
Spain:

Málaga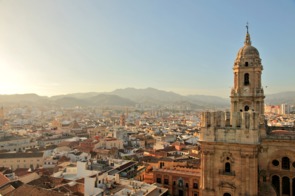 Málaga boasts plenty of chic restaurants and bars where you can ease into the rhythms of life in southern Spain, before exploring sights including the intriguing, unfinished Gothic cathedral, and a museum devoted to the city's most famous son, Pablo Picasso.
6 May
Portugal:

Ponta Delgada (Azores)
Ponta Delgada is the capital of São Miguel, the largest and most populous island of the Azores. Founded in the 15th century, the city is home to elegant architecture and some excellent restaurants, though the main attraction is the tranquility and natural beauty of the surrounding countryside.
12-13 May
Bermuda:

St George's
15 May
Arriving in New York
The Big Apple is one of the world's most iconic, cosmopolitan cities, a place that everyone should visit at least once in their lifetime. From the lofty heights of the Manhattan skyscrapers to the hipster hangouts of resurgent Brooklyn, New York City buzzes with energy and excitement, and there's never been a better time to visit. Cultural highlights include the Museum of Modern Art (MoMA), the Lincoln Center for Performing Arts and the theatres of Broadway, and the culinary scene is arguably the most exciting in the US, with an ever-changing smorgasbord of innovative restaurants, pop-ups and fashionable street food trucks.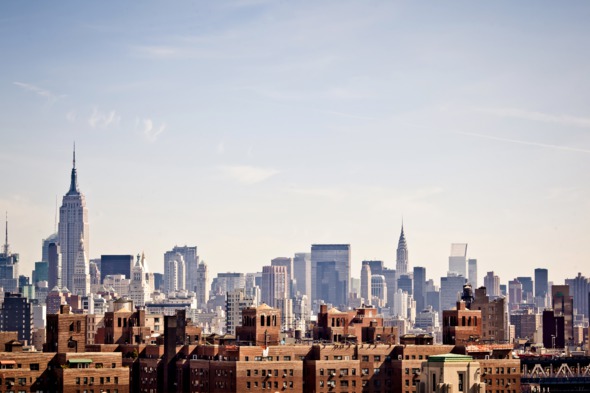 Our tip
Head to the 'Top of the Rock' at the Rockefeller Centre, for views rivalling those at from the observation platform of the Empire State Building, but without the crowds.
Your home from home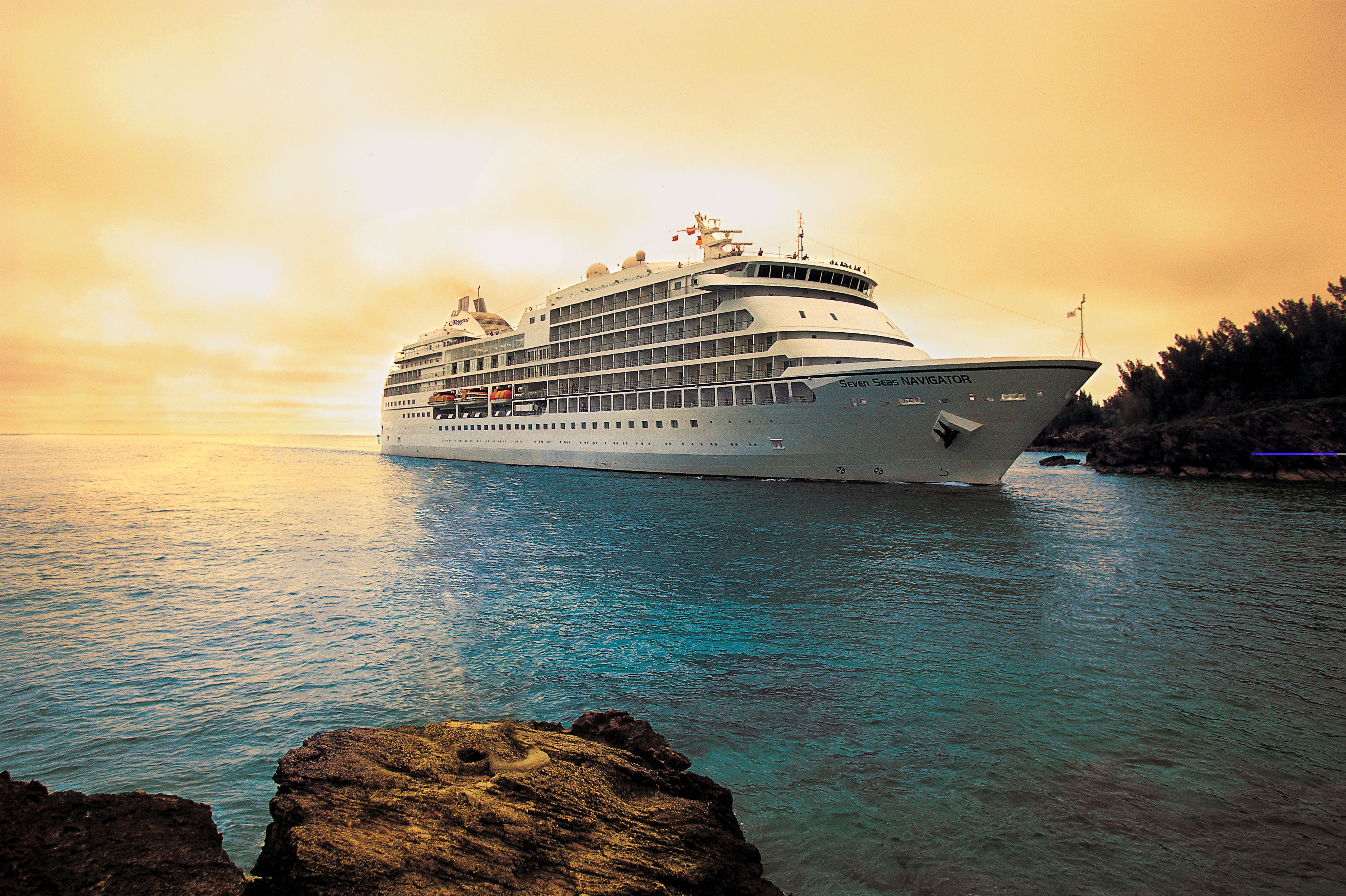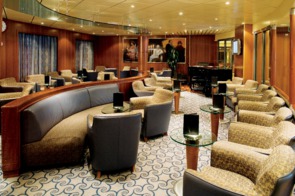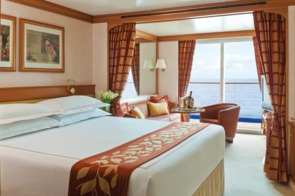 When luxury goes exploring, you are on a Regent ship. Intimate and inviting, the comfortable Seven Seas Navigator is the perfect size.
What we love
Just 490 guests enjoy space, comfort and great value on board this, the smallest of the Regent Seven Seas ships. With spacious accommodation, a relaxed and unpretentious style and good dining choices, the most all-inclusive of all luxury cruise lines is perhaps the perfect choice for laid-back travellers.
Capacity
490 Guests
Crew
345 International Staff
Style

Regent Seven Seas offers luxury without pretensions - not too dressy, and with lots of focus on the itineraries. So - with their excellent all-inclusive offer - you might get off the ship without having to pay a single further penny!

Inclusoins

All meals in all venues, including room service
All alcoholic drinks throughout the ship
Flights to and from the ship
A full selection of shore excursions
On board entertainment
Sports and fitness facilities
Gratuities
More about Seven Seas Navigator
Tailor-make your trip
Ways to make it better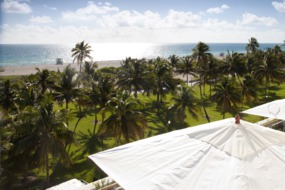 Where to stay in Miami
Glamorous, hip, or so cool you freeze? Lots of choice… but we really like the Betsy.
See more of Florida
If you have a few days get down to the Florida Keys – magnificent.
Stay a few more nights in New York
There are just so many hotels to choose from, but we recommend The Plaza Hotel on Fifth Avenue next to Central Park.
See New York in style
Take to the air on a helicopter sightseeing trip of Manhattan Island, the best way to see the city's skyline.