Journey Type
Sailing from the UK
5 January
Setting sail from Southampton
Southampton is the UK's leading port. Bustling modern cruise terminals, as well as wharfs and commercial harbours, line the waterfront, whilst the city itself is a fascinating mix of ancient and modern, with a picturesque old town, the original city walls still standing, and super-modern shopping centres and office complexes. On all corners you will see tributes to the city's rich history and maritime heritage. Henry V marched his troops through the Westgate on his way to the battle of Agincourt, The Mayflower sailed from here with a cargo of settlers to the New World, and the Titanic started her fateful voyage here.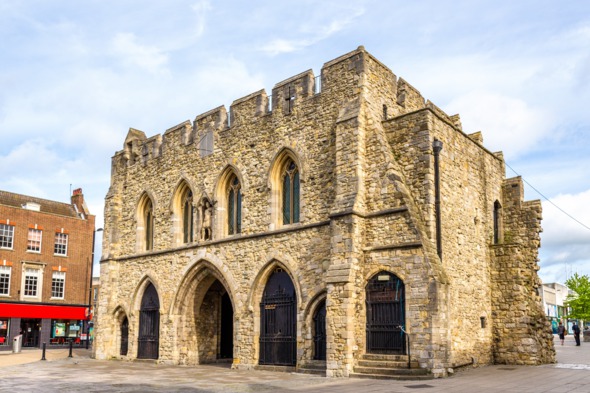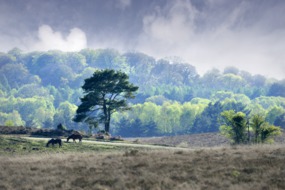 Don't miss
Just a short drive from Southampton is the magical New Forest with its quaint hamlets, historic towns and seaside villages. Look out for the ponies too.
9 January
Portugal:

Ponta Delgada (Azores)
Ponta Delgada is the capital of São Miguel, the largest and most populous island of the Azores. Founded in the 15th century, the city is home to elegant architecture and some excellent restaurants, though the main attraction is the tranquility and natural beauty of the surrounding countryside.
10 January
Portugal:

Horta
15 January
Bermuda:

Hamilton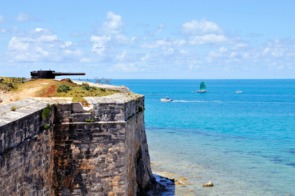 Hamilton is Bermuda's charming capital, filled with pretty pastel-hued buildings and bursting with British colonial history. Learn more about this past at the Royal Naval Dockyard, take a stroll along colourful Front Street, or relax on one of Bermuda's beautiful pink sand beaches.
19-20 January
Cuba:

Havana
The crumbling colonial mansions, the classic American cars, the cigars, the music drifting through the air… There's nowhere quite like Havana, and while it's true that things are changing, this isn't always a bad thing; the culinary scene has improved immeasurably in recent years with the rise of 'paladares' (small, privately owned restaurants).
21 January
Mexico:

Cozumel
Cozumel first made its name as an off the beaten track destination for divers, thanks to the crystalline waters and low key beach vibe. These days the cat is very much out of the bag, but get away from the craft shops and jewellery stores of the busy port and you'll find a welcoming island community that is still authentically Mexican.
26 January
Ecuador:

Manta
The Ecuadorian port of Manta is known as the "tuna capital of the world", and you'll see plenty of fishing boats as you arrive. The beach is a popular destination for local tourists, but you may find that the nearby town of Montecristi, home of the Panama hat, makes for a more interesting excursion.
29-30 January
Peru:

Lima (Callao)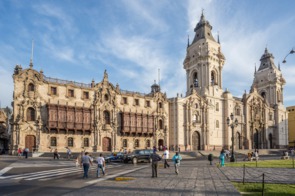 Peru's underrated capital enjoys a fine setting on the Pacific coast, and the handsome colonial-era buildings surrounding the Plaza de Armas give clues to Lima's distinguished history; for three centuries this was the capital of the Spanish Americas, when the city grew rich on the back of plundered Inca gold.
6 February
Chile:

Hanga Roa (Easter Island)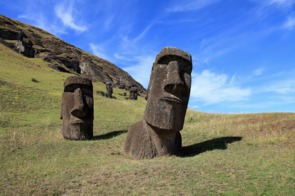 The enigmatic moai statues of Rapa Nui (Easter Island) remain one of the world's most intriguing archaeological mysteries. Descendants of the Polynesian settlers who carved them still live here, though these days the island belongs to Chile, despite being separated from the mainland by over 2,000 miles of Pacific Ocean.
9 February
Pitcairn Islands:

Pitcairn Island
The remote South Pacific island of Pitcairn was settled by a party of British sailors and Tahitians following the famous mutiny on the HMS Bounty in 1789, and their descendants still live on the island. The tiny capital, Adamstown, has a population of around 50 people.
13 February
French Polynesia:

Papeete
Papeete is the capital of French Polynesia, situated on the northwest coast of Tahiti. The port is not the most magical spot, so we advise venturing forth to luxuriate in the turquoise lagoons, relax on the white sand beaches fringed with palm trees, and explore the rugged mountain peaks.
14 February
French Polynesia:

Bora Bora
Bora Bora is the very definition of idyllic, a diminutive Polynesian island dominated by rainforest-clad volcanic peaks, overlooking an electric blue lagoon ringed by coral reefs. The beaches and over-water bungalows are particularly popular with honeymooners, and the clear waters of the lagoon are perfect for snorkelling.
16 February
Cook Islands:

Rarotonga
Surrounded by kaleidoscopic reefs, white sand beaches and beautifully blue waters, Rarotonga is exactly what most of us picture when we think of the South Pacific. The lagoon is ideally suited to snorkelling and scuba diving, while the island itself is home to ancient sacred sites and pretty coral churches.
22 February
New Zealand:

Auckland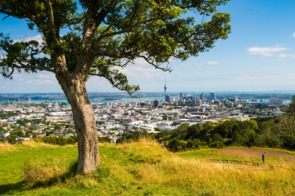 Auckland offers a buzzing waterfront and a vibrant arts scene, and provides a fascinating introduction to New Zealand's proud cultural heritage. The centre is home to excellent shopping and a number of fantastic restaurants, and to the west is the city's oldest wine region.
23 February
New Zealand:

Bay of Islands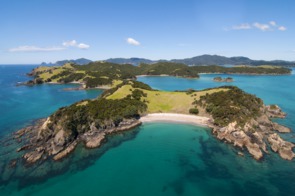 The beautiful Bay of Islands is scattered with some 150 undeveloped islands, an idyllic landscape of bright skies, secluded beaches and clear blue waters. The bay was also the site of the first permanent British settlement in New Zealand, and it was here that the Treaty of Waitangi was signed in 1840 between the British Crown and the Maori chiefs.
27-28 February
Australia:

Sydney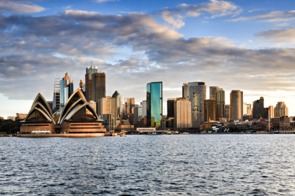 One or our favourite cities in the world, we love pretty much everything about Sydney. Offering outdoor living at its best, the city is known for the excellent beaches but offers so much more, including a thriving and varied food scene inspired by Asian and European flavours.
2 March
Australia:

Brisbane
Brisbane has plenty of shopping malls and, with great weather, a fantastic café culture. Amongst the steel and glass skyscrapers are some interesting historic buildings, and with plenty surrounding the city there's enough on offer to make for an interesting short stay.
4-5 March
Australia:

Hamilton Island (Whitsundays), Great Barrier Reef
9 March
Australia:

Darwin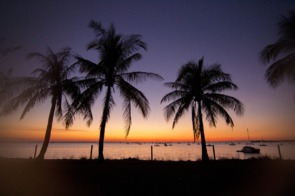 More of a large town than a city, Darwin is less about what's contained within the city limits and more about the huge expanse of wild landscape that's outside it. Closer to Jakarta than Sydney, the city really does feel remote in its tropical perch.
12 March
Indonesia:

Komodo Island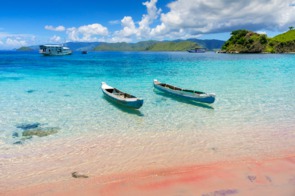 Komodo Island is situated within an area of spectacular natural beauty, home to the famous Komodo dragon. The stunning beaches are tinged with pink thanks to the high concentration of red coral just offshore, and the waters draw intrepid divers from all over the world.
16 March
Singapore:

Singapore
Singapore's heritage as an important trading post means that there is a real cultural mix, with four official languages: English, Chinese, Malay and Tamil. Step away from the gleaming towers and you'll find yourself transported into another world amongst the intoxicating streets of Chinatown and Little India.
17 March
Malaysia:

Kuala Lumpur
Malaysia's capital is a hot and humid cultural melting pot, defined by its distinctive Malay, Chinese and Indian communities. The dazzling Petronas Towers are KL's most recognisable landmark, while at street level you'll find temples and mosques, elegant colonial buildings and bustling markets.
20-22 March
Myanmar (Burma):

Yangon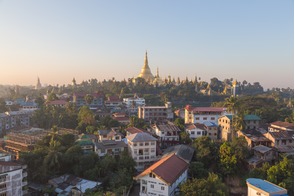 Yangon, formerly known as Rangoon, may no longer be Myanmar's capital, but it remains the largest and most important city, and the gateway to exploring this beautiful country. Visible from all around the city is Yangon's crowning jewel, the shimmering golden Shwedagon Paya, one of South East Asia's most beautiful Buddhist temples.
27 March
India:

Kochi
The port of Kochi, commonly known as Cochin, occupies a strategic location on India's Malabar Coast, and its history as a trading hub is reflected in the blend of European, Chinese and Arabian influences. It's also the gateway to the idyllic Kerala Backwaters, which are best appreciated on a houseboat cruise.
29 March
India:

Mumbai
Formerly known as Bombay, this amazing city is larger than life and packed to bursting with things to see and do. Here people of all religions and nationalities live cheek by jowl, thriving communities from all over the world with the foods, smells, languages and rituals maintained at top volume.
30 March - 5 April
At sea
6 April
Jordan:

Aqaba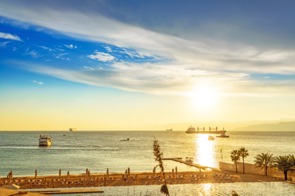 Aqaba is Jordan's principal beach resort, situated on the Red Sea coast close to the Israeli border. There is not an awful lot here in terms of sights; Aqaba's main attraction is the incredible diving, with crystal clear waters and some of the world's most spectacular coral reefs.
7-8 April
Egypt:

Sharm El-Sheikh
Sharm El-Sheikh is Egypt's most popular beach resort, situated on the Red Sea coast on the Sinai Peninsula. The wonderfully warm waters of the Ras Mohamed National Park offer fantastic snorkelling and diving, and other nearby attractions include the impressive Byzantine-era St Catherine's Monastery.
10 April
Egypt:

Alexandria
12 April
Turkey:

Kusadasi
The Turkish port of Kusadasi is the gateway to Ephesus, one of the most spectacular archaeological sites in the Eastern Mediterranean. This was the Roman capital of Asia Minor, and the remains constitute the most complete classical city in Europe.
13 April
Greece:

Athens (Piraeus)
Athens is a city awash with historical and cultural significance, but it's much more than an open air museum; this is a dynamic, bustling metropolis, and a place where history is still very much unfolding.
16 April
Italy:

Rome (Civitavecchia)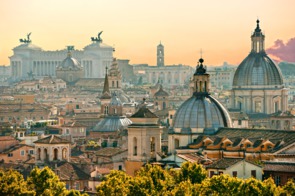 One of the world's great cities, Rome continues to dazzle and delight visitors with a potent mix of architectural marvels, continent-defining history and buzzing nightlife. The Colosseum, the Vatican and the Forum are among the big ticket items, with the crowds to match, though in truth you will find history around almost every corner.
17 April
Italy:

Florence / Pisa (Livorno)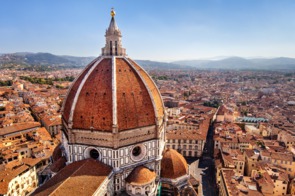 The faded port town of Livorno serves as a gateway to Tuscany's star attractions. Wonderful Florence, the cradle of the Renaissance, is resplendent with beautiful architecture and unrivalled artistic treasures, while nearby Pisa is of course famous for its precarious Leaning Tower.
20 April
Spain:

Málaga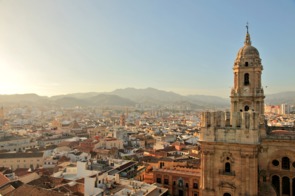 Málaga boasts plenty of chic restaurants and bars where you can ease into the rhythms of life in southern Spain, before exploring sights including the intriguing, unfinished Gothic cathedral, and a museum devoted to the city's most famous son, Pablo Picasso.
24 April
Arriving in Southampton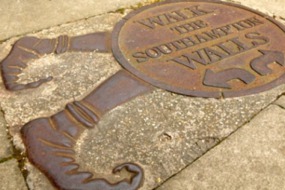 Our tip
Get a copy of the Old Town Walk map from the tourist information centre, a perfect (and free!) way to explore Southampton at a leisurely pace.
Your home from home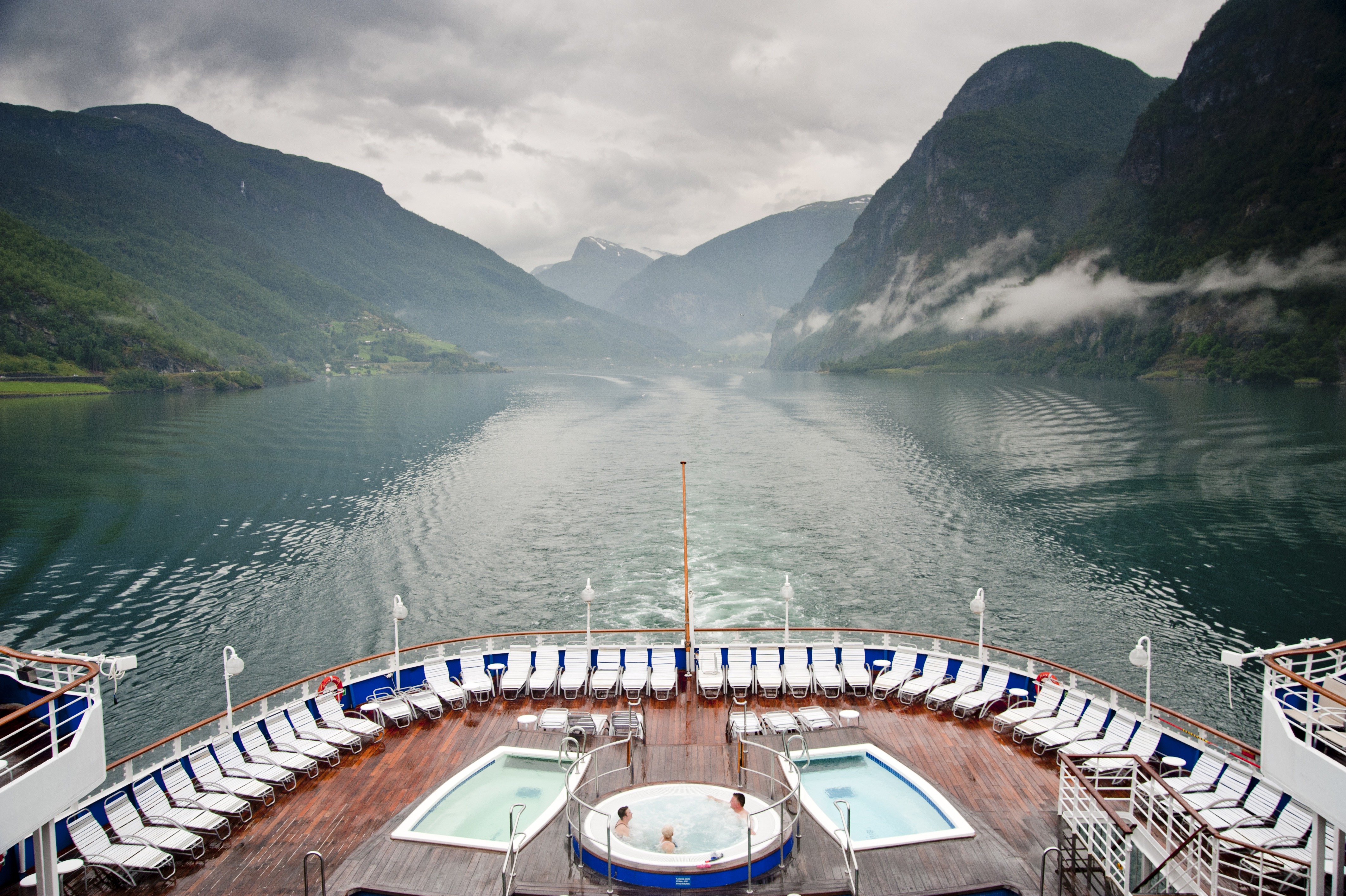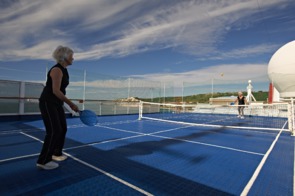 Black Watch is a cosy, intimate ship offering traditional British style cruising and personal, warm and friendly atmosphere.
What we love
Fred. Olsen offer a huge variety of sailings, many of which are excellent no fly cruise itineraries departing from a number of different regional UK ports. This comfortable ship has a British style with inviting public areas.
Capacity
807 Guests
Crew
350 International Staff
Style
Traditional British cruising with an informal, friendly and unpretentious atmosphere.
Inclusions

All meals in all venues
Tea and coffee throughout the day
All onboard entertainment
Unlimited use of the Fitness Centre
More about Black Watch
Tailor-make your trip
Ways to make it better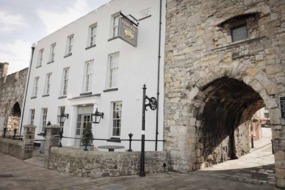 Overnight in Southampton
Stay at the Pig in the Wall, stylish with great food. Very small so book early.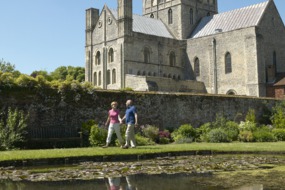 Day trips from Southampton
Visit historic Winchester, home to King Arthur's Round Table, the Great Hall and Winchester Cathedral.