Journey Type
Cruise only (Please call for flight options)
9 June
Setting sail from Amsterdam
Amsterdam is one of our very favourite cities to visit, as well as also being a perfect base to explore the nearby landscape of windmills and dikes. The Amsterdam canal belt is now officially recognized as a UNESCO World Heritage site, and from them there are so many neighbourhoods to explore, such as the Jordaan with its higgledy-piggledy streets and its famed garden courtyards (hofjes). There are also a wealth of famous museums and galleries to choose from, such as the Van Gogh Museum, the Rijksmuseum and the Anne Frank House, not to mention some more, shall we say, quirky options.
Don't miss
The quaint cobbled streets that straddle Amsterdam's grandest canals, known as De Negen Straatjes, are awash with history and contain some of the most unique shops in the city.
10-11 June
Germany:

Hamburg
Known locally as 'the gateway to the world', the port of Hamburg has a rich maritime history. Of course the city has its seedy side, as characterised by the old red light district around the Reeperbahn, but it's also a vibrant, progressive city with some excellent museums, galleries and theatres.
13 June
Germany:

Wismar
The former Hanseatic port of Wismar is one of the Baltic's lesser known gems. The town was under Swedish control for most of the 16th and 17th centuries, and there are still many reminders of this period as you stroll around the pretty UNESCO-listed old town, with its cobbled streets and gabled facades.
16-17 June
Sweden:

Stockholm
The buzzing city of Stockholm is the capital of Sweden. Many sights will delight; the busy waterfront, the cobbled streets in the Old Town, and the museums, palaces, gardens and galleries. And of course, just 20 minutes away, its archipelago of 30,000 islands offers a totally different experience.
18 June
Finland:

Turku
Situated on the west coast surrounded by thousands of islands, Turku is Finland's oldest city and was once the nation's capital. This history is still visible in the medieval castle and impressive cathedral, and the city's large student population means that there is a vibrant cultural scene.
19 June
Estonia:

Saaremaa Island
20 June
Sweden:

Visby
The charming UNESCO-listed town of Visby is the capital of Gotland, the largest island in the Baltic. The photogenic cobbled streets and ruined Gothic churches are a reminder of the island's fascinating history, invaded by both Germans and Danes and decimated by the Black Death in the 14th century.
21 June
Lithuania:

Klaipeda
Klaipeda is Lithuania's only major seaport, and served for a time as the capital of Prussia, when it was known as Memel. There is still a noticeable Germanic flavour to the architecture of the old town, and it's only a short distance from both the spectacular dunes of the Curonian Spit and the lovely seaside town of Palanga.
22 June
Denmark:

Bornholm
23 June
Denmark:

Copenhagen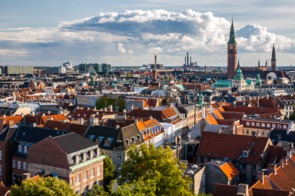 Wonderful Copenhagen is the perfect city to explore on foot, by bicycle or by water. Visit the bustling wharf at Nyhavn, enjoy the palaces, galleries and museums, wander through the amazing Tivoli Gardens, and if you have time, make the most of Copenhagen's gastronomic revolution.
25 June
Estonia:

Tallinn
The historic harbour city of Tallinn in Estonia is really quite captivating. Just the perfect size to explore on foot, its medieval (and UNESCO listed) town centre, with its cobblestone streets and a busy Town Hall Square, is the perfect introduction to Estonia's rich history.
26-28 June
Russia:

St Petersburg
Lovely St Petersburg, the jewel in the crown of Baltic cities, features so much to see and do, with its high art, lavish architecture, dramatic history and rich cultural traditions. An extraordinary wealth of treasures sit alongside historical tales which will captivate and intrigue you.
29 June
Finland:

Helsinki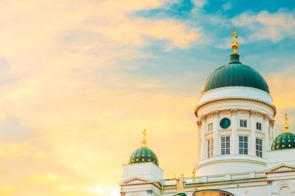 Finland's lovely capital Helsinki is a maritime city, with the sea on three sides and almost 100 kilometres of shoreline, as well as around 300 islands. Its contemporary architecture and focus on modern design sit surprisingly well alongside its four hundred year history.
30 June
Arriving in Stockholm
The buzzing city of Stockholm is the capital of Sweden. Visitors are captivated by the busy waterfront, the beautiful cobbled streets in the Gamla Stan, or Old Town, the museums, palaces, gardens and galleries, whilst a mere 20 minutes away, Stockholm's archipelago of 30,000 islands offers its own delights, not least some serene tranquillity. The city itself features trend-setting restaurants, a vibrant nightlife and a rich cultural heritage. Many interesting excursions from the city centre ensure that a prolonged stay will be both stimulating and varied.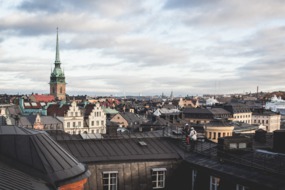 Don't miss
Walk through Gamla Stan, the medieval city centre, a living pedestrian-friendly museum full of sights, attractions, restaurants, cafés, bars and places to shop.
Your home from home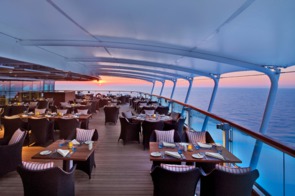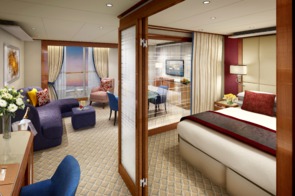 Once again Seabourn leaps ahead, expanding the most modern luxury fleet with the innovative Seabourn Encore and Ovation.
What we love
When Seabourn introduced the three sisters, they changed the face of luxury cruising. Seabourn Encore (and her sister Seabourn Ovation, due to be completed in 2018), with 604 guests on board, will take things a step further, with lots of new thinking and special additions, continuing Seabourn's magical ability to surprise and delight.
Capacity
604 Guests

Style

The contemporary décor appeals to a sophisticated and cosmopolitan crowd. With lots of outside space, you can enjoy an al fresco experience if you choose.

Inclusions

All meals in all restaurants including room service
Open bar policy throughout the ship
Onboard entertainment and lecture programme
Extensive spa and fitness facilities
Programme of daytime activities
Gratuities

Year launched
2016 (Seabourn Encore) / 2018 (Seabourn Ovation)
Tonnage
40,350 grt
More about Seabourn Ovation
Tailor-make your trip
Ways to make it better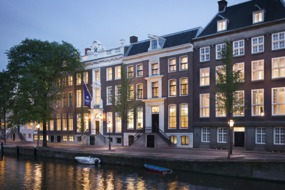 Two nights in Amsterdam
There is a fantastic range of canal front hotels to choose from, but we love the new Waldorf Astoria.
Around Amsterdam
Visit windmills in Zaanse Schans, the flowers at Keukenhof, or the cheese market in Alkmaar.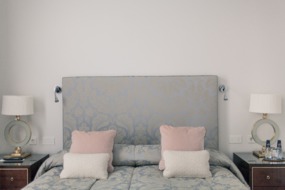 Extend your stay in Stockholm
Lovers of classic hotels should stay at The Grand Hôtel, which is situated in the best waterfront location imaginable.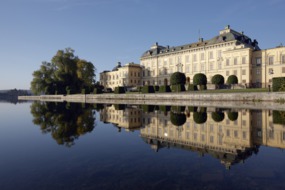 Add on a private tour
Visit Drottningholm Palace, Sweden's best preserved royal palace, constructed in the seventeenth century and a UNESCO World Heritage Site.