Journey Type
Cruise only (Please call for flight options)
23 February
Setting sail from Ushuaia
Ushuaia is sometimes described as 'the city at the end of the world', though its rugged beauty is far from apocalyptic. Perched on the ragged southern edge of Argentina, where the snow-capped Andes fall away into the churning sea, the city has a frontier town feel to it, and serves as the base for expeditions into the icy waters of Antarctica. There are also plenty of outdoor pursuits on offer here, including hiking, skiing and fishing, and the Tierra del Fuego National Park is home to spectacular scenery and wildlife including penguins, guanacos, sea lions and condors.
Our tip
You can finish off your cold weather shopping here, they have all the best stuff.
26 February
Antarctic Sound
27-29 February
Antarctica:

Antarctica
Antarctica is the world's last great wilderness, an alien landscape of snow-covered mountains, steaming pools and jagged icebergs. Visitors will never forget the extraordinary wildlife they encounter here: the seething mass of penguins, the sealions and the fur seals, all making the most of the all-too-short summer months.
1-2 March
Antarctica:

South Shetland Islands
Icy and remote, the South Shetland Islands are situated about 100 miles north of the Antarctic peninsula. The archipelago is home to a scattering of research stations, along with thousands of penguins, seals and sea lions, and you can still see the remains of Ernest Shackleton's ship the 'Endurance' on the south west shore of Elephant Island.
5 March
Chile:

Punta Arenas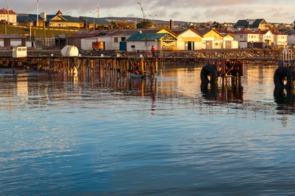 The weather-beaten city of Punta Arenas is a laid back and welcoming place, in spite of its inhospitable location on the shores of the Strait of Magellan. Nearby attractions include penguin colonies and the dramatic scenery of Torres del Paine National Park, while beyond the horizon lie the frozen wastes of Antarctica.
6 March
Chile:

Chilean Fjords, Pio XI Glacier
10 March
Chile:

Castro (Chiloé Island)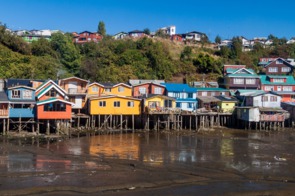 Rugged and unspoilt Chiloé, situated at the southern end of Chile's Lake District, is a unique and culturally distinct island that stands apart from the rest of the country. The main town, Castro, is notable for its colourful waterfront homes on stilts (known as palafitos), and is the gateway to the dense forests and rolling hills of the island interior.
11 March
Chile:

Puerto Montt
Puerto Montt is the capital of the Chilean Lake District, spread out around a wide bay against a backdrop of snow-capped volcanoes. This wild region offers a host of outdoor activities, including mountain hikes, kayaking, white water rafting, fishing, zip lining and cycling.
14 March
Arriving in Valparaíso
Characterful, colourful and a little chaotic, the port city of Valparaíso enjoys a somewhat awkward setting, scattered across 45 vertiginous hills. Thanks to this difficult topography the city streets are punctuated by steep staircases and funicular elevators, and energetic explorers will be rewarded with wonderful views of the pastel hued buildings that hug the slopes. Valparaíso's most famous former resident was the great Chilean poet Pablo Neruda, and you can visit one of his former residences, La Sebastiana, which now houses a small museum.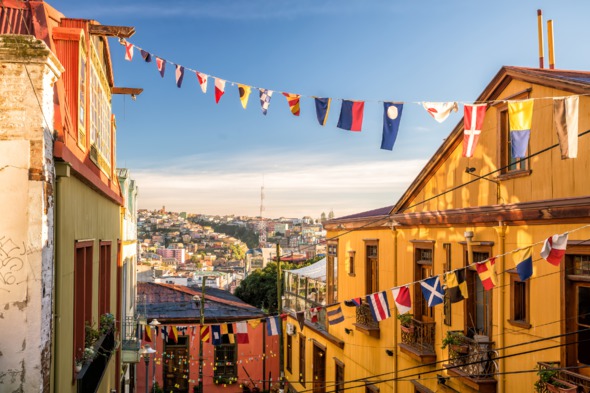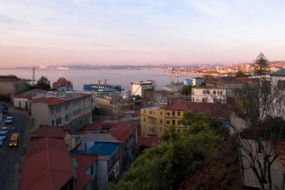 Don't miss
Although there are museums and some great architecture, what you really mustn't miss is the vibe of this quirky and characterful town, so take the time to soak up the atmosphere and enjoy the views.
Your home from home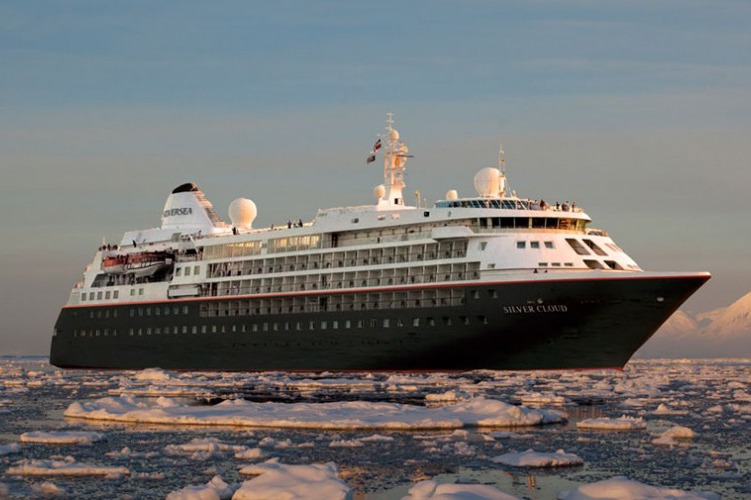 The intimate and popular Silver Cloud is reborn as a stylish expedition ship, following an extensive refurbishment in August 2017.
What we love
The lovely Silver Cloud joins Silversea's Expeditions fleet from November 2017, with a reduced capacity, an ice-strengthened hull and 18 zodiacs making this one of the most luxurious expedition ships at sea.
Capacity
260 guests (200 guests in polar regions)
Crew
208 International Staff
Style
Cosy, welcoming, stimulating, exciting - this ship has it all! If you enjoy the finer things in life but have an adventurous spirit, you will find yourself in congenial company on board.
Inclusions

All meals in all venues including room service
All alcoholic drinks throughout the ship
Daytime activities and lecture programme
Evening entertainment and shows
Sports and fitness facilities
Gratuities
All excursions and zodiac rides
Silversea complimentary parka for selected cold itineraries

Year built
1994
Last refurbished
2017
Tonnage
16,800 grt
Length
514 feet
Breadth
71 feet
Cruising speed
18 knots
More about Silver Cloud
Tailor-make your trip
Ways to make it better
Where to stay in Ushuaia
Los Cauquenes Resort and Spa is your best option, if you have time to stay.
Tours from Ushuaia
What you choose to do on tour will need to supplement whatever cruise you are taking. So if you are heading to Antarctica, whilst here you will want to go to the Tierra del Fuego National Park.
Where to stay in Valparaíso
The 23 room Palacio Astoreca comprises two buildings, including a completely restored national monument.
Around Valparaíso
For contrast, visit clean and orderly Viña del Mar just up the coast.