Journey Type
Sailing from Singapore
20 March
Setting sail from Singapore
Singapore is one of the world's richest cities, with a standard of living to match, and in recent years it has moved on from its image as a sterile, overly officious nanny state to become one of the most dynamic and exciting cities in the region. Singapore's heritage as an important trading post means that there is a real cultural mix, with four official languages: English, Chinese, Malay and Tamil. Step away from the gleaming towers and you'll find yourself transported into another world amongst the intoxicating streets of Chinatown and Little India.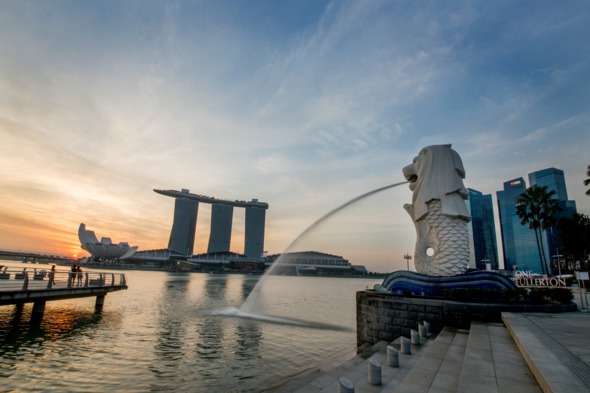 Our tip
Food is a passion, almost a religion, in Singapore. So plan ahead, ask the locals and make sure you don't miss out – street food or super-fancy, either is great.
21 March
Malaysia:

Kuala Lumpur (Port Kelang)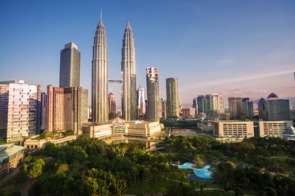 Malaysia's capital is a hot and humid cultural melting pot, defined by its distinctive Malay, Chinese and Indian communities. The dazzling Petronas Towers are KL's most recognisable landmark, while at street level you'll find temples and mosques, elegant colonial buildings and bustling markets.
22 March
Malaysia:

Penang
The Malaysian island of Penang is a fascinating blend of East and West, far more than just a beach destination. Lovely Georgetown, a UNESCO World Heritage Site, is home to British colonial architecture, crumbling Chinese shophouses and incense-perfumed temples.
23 March
Thailand:

Phuket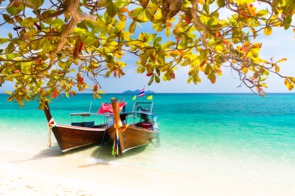 As well as a plethora of luxury resorts, Phuket has a charming old town replete with pretty Sino-Portuguese architecture, and acts as a jump-off point for exploring nearby islands and coastline. Koh Phing Pan, better known as James Bond Island, and Ko Phi Phi are breathtakingly beautiful, as are the limestone formations that surround Krabi.
25-27 March
Myanmar (Burma):

Yangon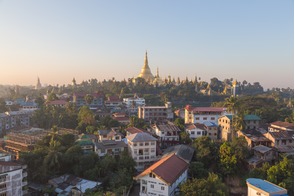 Yangon, formerly known as Rangoon, may no longer be Myanmar's capital, but it remains the largest and most important city, and the gateway to exploring this beautiful country. Visible from all around the city is Yangon's crowning jewel, the shimmering golden Shwedagon Paya, one of South East Asia's most beautiful Buddhist temples.
31 March
India:

Kochi
The port of Kochi, commonly known as Cochin, occupies a strategic location on India's Malabar Coast, and its history as a trading hub is reflected in the blend of European, Chinese and Arabian influences. It's also the gateway to the idyllic Kerala Backwaters, which are best appreciated on a houseboat cruise.
2 April
India:

Mormugao (Goa)
The port of Mormugao is the gateway to the diminutive Indian state of Goa, famous for its golden sand beaches, hippie vibe and unique Portuguese heritage. Highlights include the beautiful colonial architecture of Old Goa, the charming capital, Panjim, and the fragrant spice farms of the interior.
3-4 April
India:

Mumbai
Formerly known as Bombay, this amazing city is larger than life and packed to bursting with things to see and do. Here people of all religions and nationalities live cheek by jowl, thriving communities from all over the world with the foods, smells, languages and rituals maintained at top volume.
7 April
Oman:

Muscat
Oman's capital is low-rise and laid back, a far cry from the towering bling of Dubai and Abu Dhabi. Take a stroll along the waterfront Corniche promenade, soak up the sun on one of the excellent beaches, or explore the mosques and forts of the atmospheric old quarter.
8 April
United Arab Emirates:

Abu Dhabi
The UAE's gleaming capital gives Dubai a run for its money in terms of extravagant excess, an ever-multiplying forest of skyscrapers looming over the golden sand and brilliant blue waters of the Gulf. Don't miss the shining white Sheikh Zayed Grand Mosque, one of the world's biggest.
9 April
United Arab Emirates:

Dubai
Amazing high rise buildings, extensive air-conditioned shopping malls and extraordinary man-made tourist attractions (such as indoor ski-slopes) abound in the glamorous city of Dubai, home to some of the most glitzy and expensive hotels in the world.
10 April
United Arab Emirates:

Fujairah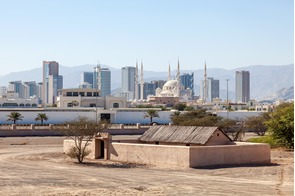 The port of Fujairah is an important transit point for the oil that has made the Emirates so rich, though the skyline is nothing like as impressive as Dubai or Abu Dhabi. Points of interest include an impressive fort and a handful of markets, but this is unlikely to be the most exciting stop on your itinerary.
12 April
Oman:

Salalah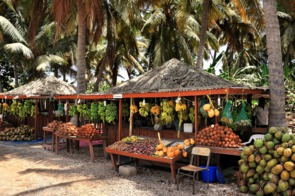 Salalah is Oman's second city, and the capital of the southern Dhofar region. Many visitors are surprised by the pleasant sub-tropical climate, which turns the city into an oasis of lush greenery during the 'khareef' (monsoon) season between June and September, and in many ways it's more reminiscent of Zanzibar than Muscat.
17 April
Jordan:

Aqaba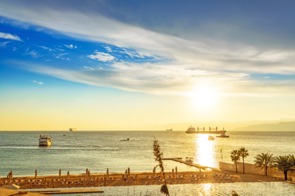 Aqaba is Jordan's principal beach resort, situated on the Red Sea coast close to the Israeli border. There is not an awful lot here in terms of sights; Aqaba's main attraction is the incredible diving, with crystal clear waters and some of the world's most spectacular coral reefs.
18-19 April
Egypt:

Safaga (Luxor)
Safaga is the nearest sea port to Luxor, and ships often stop here overnight to give you time to see everything. Prepare to be amazed – the thin belt of greenery along the banks of the Nile gives Luxor a lush setting for an extraordinary collection of tombs and temple complexes that hint at the magnificence of this former Ancient Egyptian capital.
23-24 April
Israel:

Haifa (Jerusalem)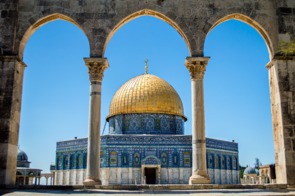 It's difficult to overstate the spiritual significance of Jerusalem, a holy city to three different faiths: Christianity, Islam and Judaism. Whatever your personal beliefs, it's impossible not to be moved by sights such as the Wailing Wall, the Dome of the Rock and the Church of the Holy Sepulchre.
26 April
Greece:

Heraklion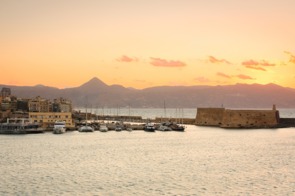 Crete's bustling capital is a modern and cosmopolitan city, where the island's rich history isn't immediately apparent. Take a closer look, however, and you'll find a fantastic archaeological museum, along with remnants of Venetian fortifications and a lively seafront promenade, with plenty of nice outdoor cafés.
28 April
Italy:

Sorrento
The lovely town of Sorrento, draped across rugged cliffs overlooking the Bay of Naples, has been charming visitors since the days of the Grand Tour. The Renaissance palaces and many craft shops make Sorrento an attractive destination in its own right, and it's also a jumping off point for Capri, Pompeii and the Amalfi Coast.
29 April
Arriving in Rome (Civitavecchia)
One of the world's great cities, Rome continues to dazzle and delight visitors with a potent mix of architectural marvels, continent-defining history and buzzing nightlife. As the saying goes, the city wasn't built in a day, and if you want to make the most of Rome you'll need to spend at least a couple of nights here. The Colosseum, the Vatican and the Forum are among the big ticket items, with the crowds to match, though in truth you will find history around almost every corner.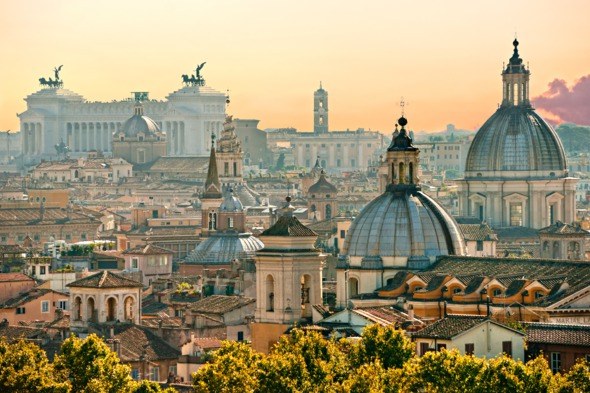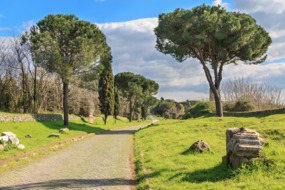 Don't miss
The Via Appia - this ancient Roman road is now part of a national park, and closed to car traffic on Sundays. Take a picnic, stroll, and visit the extraordinary catacombs.
Your home from home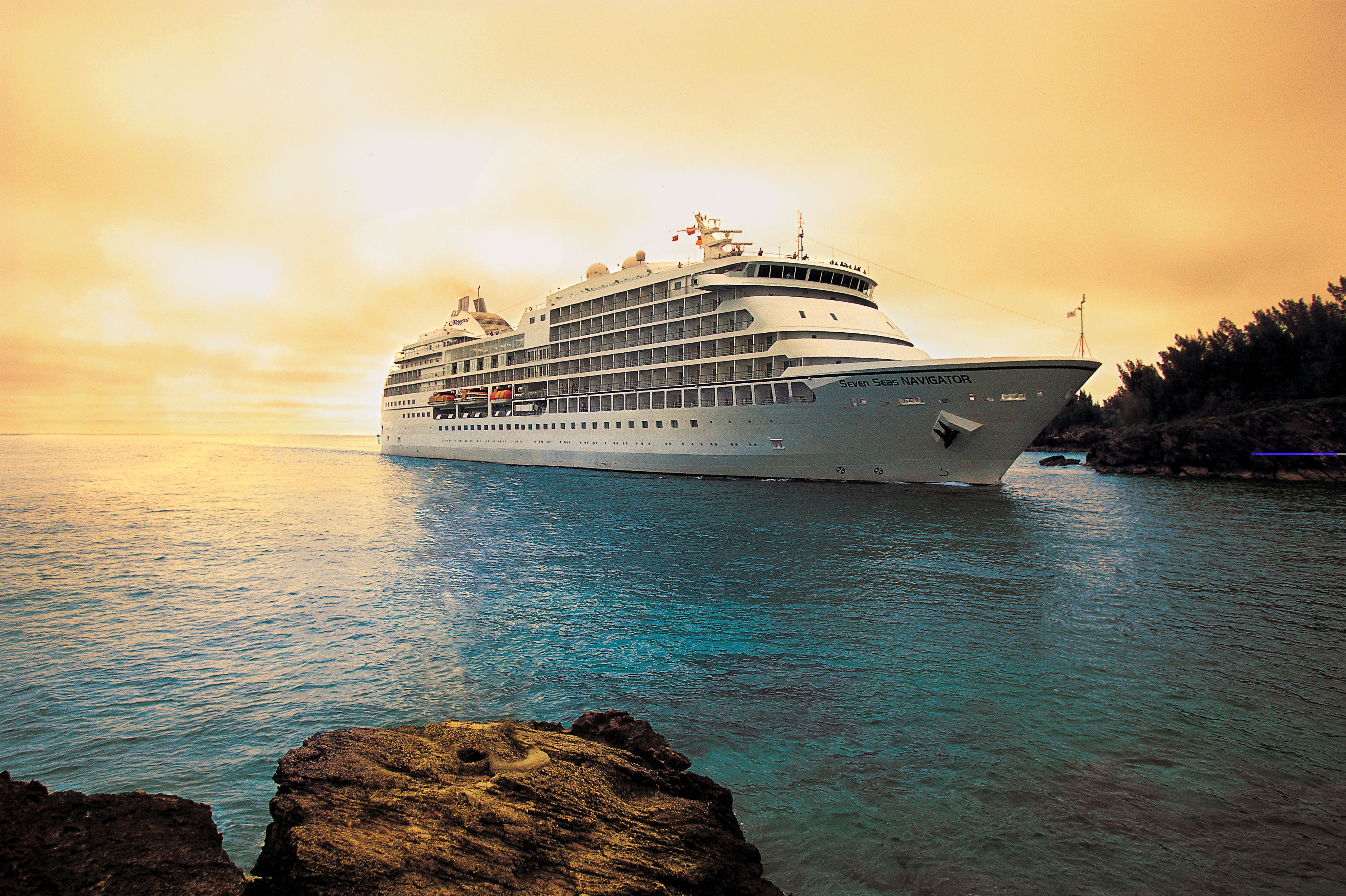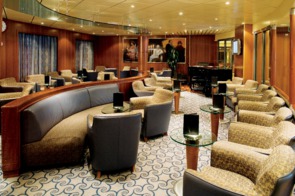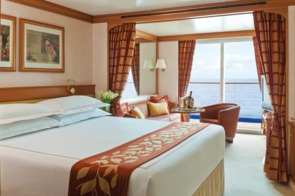 When luxury goes exploring, you are on a Regent ship. Intimate and inviting, the comfortable Seven Seas Navigator is the perfect size.
What we love
Just 490 guests enjoy space, comfort and great value on board this, the smallest of the Regent Seven Seas ships. With spacious accommodation, a relaxed and unpretentious style and good dining choices, the most all-inclusive of all luxury cruise lines is perhaps the perfect choice for laid-back travellers.
Capacity
490 Guests
Crew
345 International Staff
Style

Regent Seven Seas offers luxury without pretensions - not too dressy, and with lots of focus on the itineraries. So - with their excellent all-inclusive offer - you might get off the ship without having to pay a single further penny!

Inclusoins

All meals in all venues, including room service
All alcoholic drinks throughout the ship
Flights to and from the ship
A full selection of shore excursions
On board entertainment
Sports and fitness facilities
Gratuities
More about Seven Seas Navigator
Tailor-make your trip
Ways to make it better
Our favourite hotel in Singapore
So many wonderful hotels. We like a lot of them, but our choice is the Fullerton.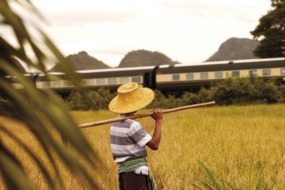 Leave Singapore in style
If you've got time and the dates work, take the Eastern and Oriental Express train to Bangkok.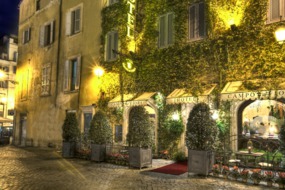 Extend your stay in Rome
There are so many great hotels but we particularly love the Campo de' Fiori, for its great location in the centre of everything.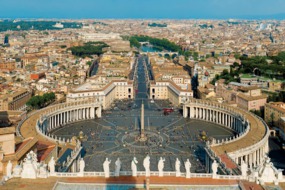 Beat the queues
Get a private guide to help you jump the queues into the Vatican who can whizz you through the galleries to see the essentials and ensure your best view of the Sistine Chapel.