Journey Type
Cruise only (Please call for flight options)
6 January
Setting sail from Bridgetown
The tiny eastern Caribbean island of Barbados has long been a favourite for British holiday makers, thanks in no small part to the platinum sands and warm, crystal clear waters of the west coast. But there's more to Barbados than just beaches; the delightful colonial architecture of the old garrison in Bridgetown, the capital, is fully deserving of its UNESCO World Heritage status, and the island interior is littered with old sugar plantations and natural wonders such as Harrison's Cave. Perhaps the island's biggest asset, however, is the Bajans themselves, who are some of the friendliest people you're ever likely to meet.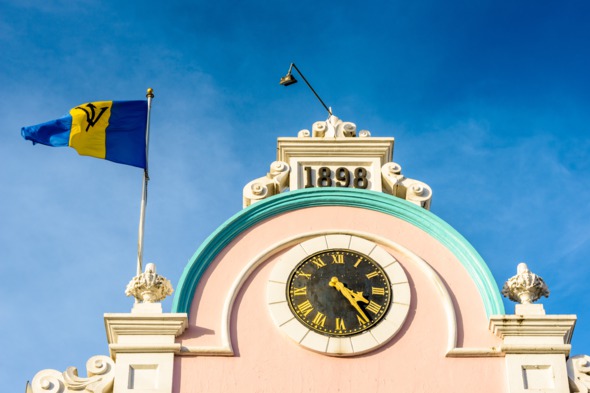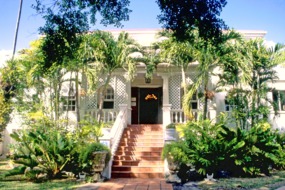 Don't miss
Barbados is packed with historic houses, signal stations and sugar mills – one of our favourites is Sunbury Plantation House.
7 January
Saint Vincent and the Grenadines:

Bequia
Bequia is an incredibly friendly, laid-back island blessed with pristine golden sand beaches and some excellent restaurants. It's also a popular sailing destination; the yachts tend to congregate around Admiralty Bay, where you'll find the little waterfront town of Port Elizabeth.
8 January
Martinique:

Fort-de-France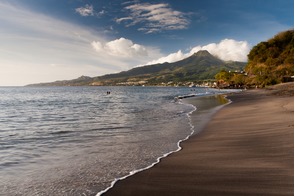 The volcanic French Caribbean island of Martinique is a land of contrasts, from the lush rainforests of the north to the busy streets of the capital, Fort-de-France. There are plenty of lovely beaches geared towards relaxation, and the French influence also means that the cuisine is a cut above the usual Caribbean fare.
9 January
Guadeloupe:

Guadeloupe
Guadeloupe is made up of two main islands that resemble the wings of a butterfly, and several smaller islands offering a diverse array of cultural, historical and natural attractions. The islands are swathed in lush rainforest and fringed by golden beaches, and a strong French influence is discernible in the flavoursome Creole cuisine.
10 January
Antigua and Barbuda:

St John's
Antigua is famously home to 365 beaches - one for every day of the year - and there is an undeniable allure to the many white sand coves dotted along the coast. The capital, St John's, is worth a look, but if you've got time to visit the south coast you'll find historic Nelson's Dockyard a lot more interesting.
11 January
Saint Kitts and Nevis:

Saint Kitts
Laid back and low key, Saint Kitts is an island typified by rolling green hills, characterful beach bars and the lingering remnants of the sugar cane trade that once dominated here. Attractions include the UNESCO-listed Brimstone Hill fortress, the 18-mile Scenic Railway and the faded Georgian elegance of the capital, Basseterre.
12 January
British Virgin Islands:

Jost Van Dyke
The idyllic island of Jost Van Dyke, named after an early Dutch settler, is known for its laid back vibe and friendly beach bars, including the famous Foxy's, which counts Keith Richards amongst its past customers. It's a place to kick back and relax, and the clear blue waters are also perfect for snorkelling.
13 January
Puerto Rico:

San Juan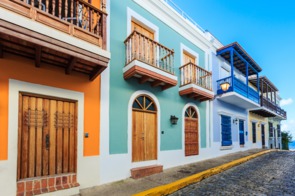 Founded by the Spanish in 1521, Puerto Rico's capital is the second oldest European settlement in the Americas. Modern San Juan is a bustling city, home to over a third of the island's population, but the cobbled streets of the Old Town remain the biggest tourist draw.
14 January
Dominican Republic:

Punta Cana
Punta Cana is the broad swathe of coastline where the majority of the Dominican Republic's resorts are clustered. The beaches are stunning, if rather overdeveloped in places, while inland attractions include the beautiful Ojos Indígenas ecological reserve.
15 January
Dominican Republic:

Santo Domingo
Santo Domingo is the oldest continuously inhabited European settlement in the Americas, founded in 1496 by Bartholomew Columbus (Christopher's brother). The city's history is most keenly felt amongst the streets of the Zona Colonial, home to beautiful old churches and colonial era houses.
18 January
United States:

Miami
Downtown Miami is a destination in its own right, with a host of world class galleries, but it's still Miami Beach that draws the biggest crowds. The Art Deco district around South Beach is very much back in vogue, with new restaurants, bars and luxury developments sprouting up all over the place.
19 January
United States:

Key West
Colourful and eccentric, the island city of Key West stands apart from the rest of Florida. A strong Caribbean influence reflects the city's proximity to Cuba and the Bahamas, and it has long been known as a bohemian hangout, a welcoming and open-minded place that Ernest Hemingway once called home.
21 January
Belize:

Belize City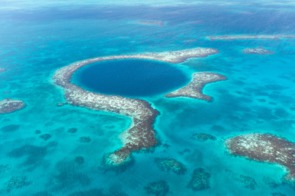 Belize's capital does not enjoy the best reputation, and we wouldn't recommend spending too much time here; use it instead as a jumping-off point to explore the fascinating Mayan ruins of Xunantunich, Lamanai and Altun Ha, or take a snorkelling trip to the beautiful Barrier Reef, including the famous Blue Hole.
22 January
Honduras:

Trujillo
24 January
Costa Rica:

Limon
25-26 January
Panama:

Colón
Situated at the Atlantic entrance to the Panama Canal, Colón is not somewhere you will want to hang around for long, and serves merely as a gateway to the Canal, which will carry you to much nicer places.
27 January
Colombia:

Cartagena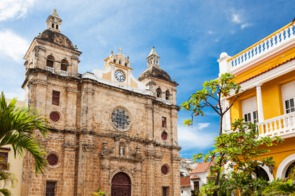 Cartagena was founded by Spanish conquistadors in 1533, and the beautifully preserved centre is a real highlight of Colombia's Caribbean coast. The walled old town, the Ciudad Amurallada, is a camera-friendly collection of cobbled streets and colourful, colonial-era buildings.
28 January
Colombia:

Santa Marta
Situated on Colombia's Caribbean coast, Santa Marta is the oldest surviving Spanish colonial city in South America. The modern city lacks some of the charm of nearby Cartagena, but tourism has come on leaps and bounds in recent years, with a number of ambitious regeneration projects and a host of new restaurants and bars.
30 January
Aruba:

Oranjestad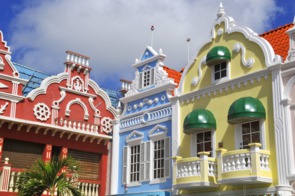 The tiny Dutch Caribbean island of Aruba, located just off the coast of Venezuela, lies outside of the hurricane belt, meaning it enjoys a largely dry climate, and boasts some of the best beaches in the region, if not the world.
31 January
Curaçao:

Willemstad
The gabled houses of Willemstad lend an undeniably Dutch feel to the capital of little Curaçao, with a splash of Caribbean colour thrown in. The island itself is not your typical lush tropical paradise - the landscape is characterised instead by thorny shrubs and cacti - but there are some fantastic beaches and quaint little villages.
1 February
Bonaire, Sint Eustatius and Saba:

Kralendijk (Bonaire)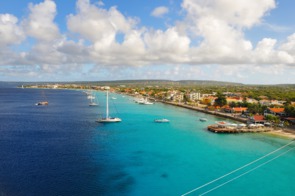 The quiet, cactus-covered Dutch Caribbean island of Bonaire is internationally renowned for its diving, ringed by spectacular coral reefs that teem with life. The capital, Kralendijk, is home to some pretty colonial architecture, and the island is also known for its flamingos and pink sand beaches.
3 February
Arriving in Bridgetown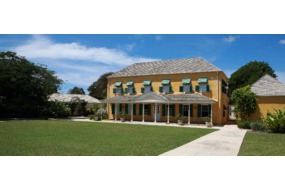 Our tip
Check out the open house programme during your visit – you might get to see something normally closed to the public.
Your home from home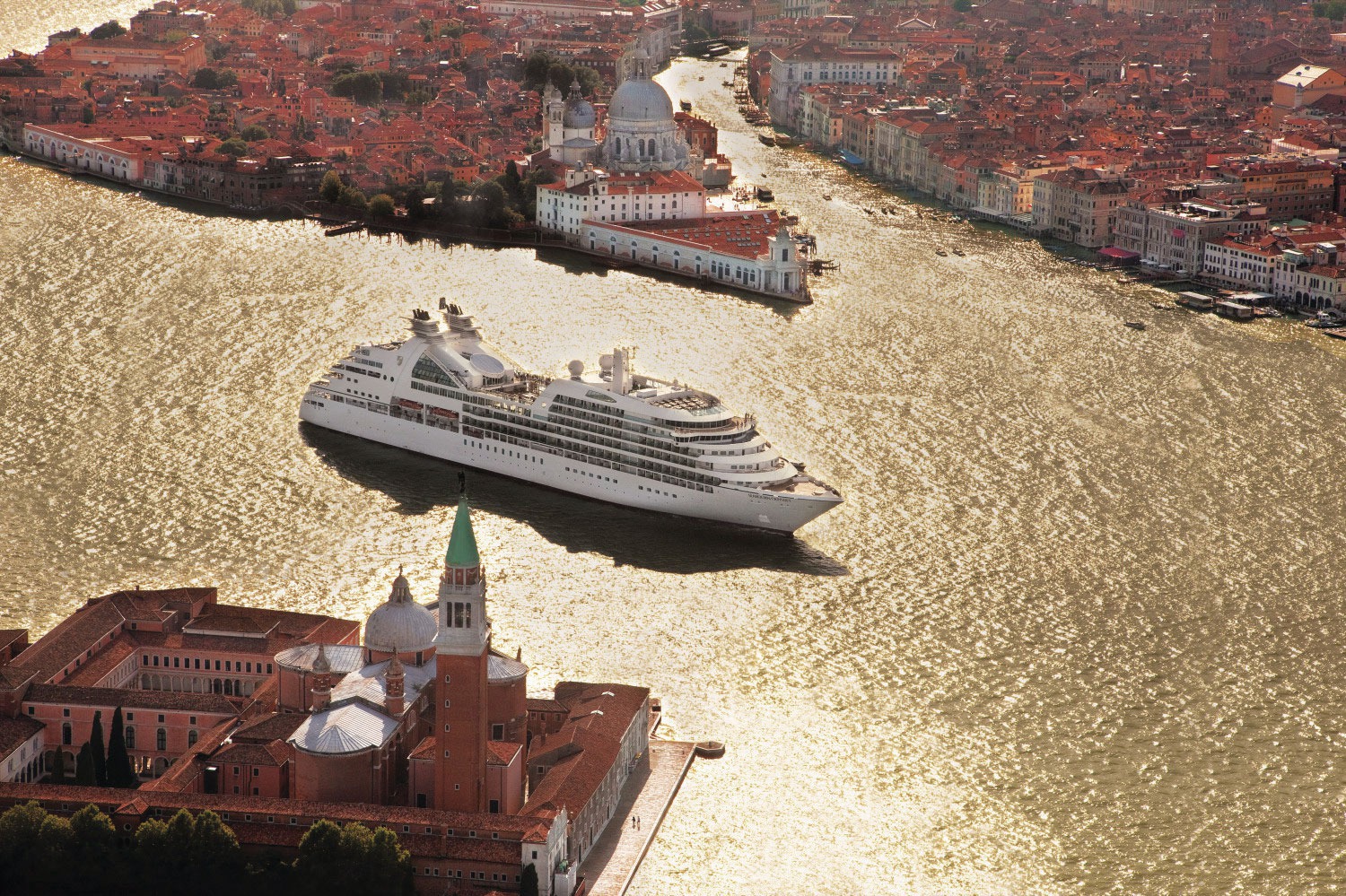 Any one of Seabourn's lovely little trio of spacious and elegant sisters is the perfect choice for a combination of contemporary style and traditional expert hospitality.
What we love
When Seabourn built Odyssey, Sojourn and Quest, over a period of just three years, we were delighted. Not only because each one is beautiful, but also because their similarity means that they are interchangeable, enabling you to travel all over the world in a familiar environment.
Capacity
458 Guests
Crew
330 International Staff
Style
The contemporary décor appeals to a sophisticated and cosmopolitan crowd. With lots of outside space, you can enjoy an al fresco experience if you choose.
Inclusions

All meals in all restaurants including room service
Open bar policy throughout the ship
On board entertainment and lecture programme
Extensive spa and fitness facilities
Programme of daytime activities
Gratuities

YEAR BUILT

Odyssey 2009, Sojourn 2010, Quest 2011
TONNAGE
32,000 grt
Length
650 feet
Breadth
84 feet
Cruising Speed
19 knots
More about Seabourn Odyssey
Tailor-make your trip
Ways to make it better
The best place to stay in Barbados
There are so many fantastic hotels to choose from, but the Mundy favourite is Cobblers Cove.
See more of Barbados
This is a lovely island to explore with amazing views, particularly on the East (Atlantic) coast, so get a driver to take you on a circuit.