Journey Type
Sailing from Australia
4 March
Setting sail from Sydney
One or our favourite cities in the world, we love pretty much everything about Sydney. Offering outdoor living at its best, the city is known for the excellent beaches but offers so much more, including a thriving and varied food scene inspired by Asian and European flavours. Walk through the Royal Botanic Gardens and admire the amazing views of the Harbour Bridge and Opera House from Mrs Macquarie's Chair, enjoy the cafés and bars in The Rocks district, walk across the top of the Harbour Bridge (or enjoy the easier option of a view from the top of one of the stone towers) or just relax on the beach.
Don't miss
The Harbour Bridge is our favourite site in the city, whether you do the Bridge Climb Experience or tour the Pylon Lookout. It's best viewed late afternoon from the east side of Circular Quay.
6 March
Australia:

Brisbane
Brisbane has plenty of shopping malls and, with great weather, a fantastic café culture. Amongst the steel and glass skyscrapers are some interesting historic buildings, and with plenty surrounding the city there's enough on offer to make for an interesting short stay.
9 March
Australia:

Cairns
Cairns is a buzzing tourist hub, gateway to the Great Barrier Reef and the Daintree Rainforest. A snorkelling trip out to the reef is the most obvious excursion to take here, but other options include riding the Skyrail cableway over the rainforest canopy or swimming in the croc-free saltwater lagoon.
10 March
Australia:

Cooktown
Cooktown is a small place with a big history, named after Captain James Cook, who beached his ship the 'Endeavour' here in 1770 after it was damaged on a nearby reef. It's a remote and sleepy town, and the seafront statue of Captain Cook is the main sight worth seeing.
13 March
Australia:

Darwin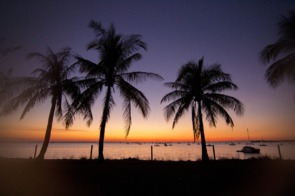 More of a large town than a city, Darwin is less about what's contained within the city limits and more about the huge expanse of wild landscape that's outside it. Closer to Jakarta than Sydney, the city really does feel remote in its tropical perch.
15 March
Indonesia:

Komodo Island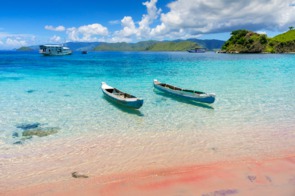 Komodo Island is situated within an area of spectacular natural beauty, home to the famous Komodo dragon. The stunning beaches are tinged with pink thanks to the high concentration of red coral just offshore, and the waters draw intrepid divers from all over the world.
16-17 March
Indonesia:

Bali
The beaches, spectacular volcanic scenery and lush green rice terraces lend Bali a natural beauty that seems to dovetail perfectly with the island's distinct Hindu culture, which adorns the landscape with stunning temples.
20 March
Philippines:

Puerto Princesa
Puerto, as the locals call it, is the capital of Palawan province, founded by the Spanish in 1872. The city is the only major metropolis in this otherwise pristine and sparsely populated region, and the main attraction here is the spectacular Subterranean River National Park just to the north.
21 March
Philippines:

Boracay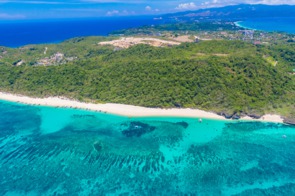 The little island of Boracay is home to some of the world's most beautiful beaches, including the aptly named White Beach. If sunbathing doesn't appeal then there are plenty of more active pursuits on offer, including diving, kiteboarding and windsurfing, or you can take a trip out on the water on one of the pretty 'paraw' boats.
22 March
Philippines:

Manila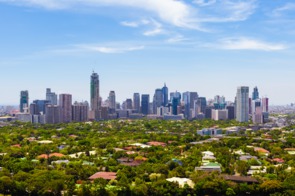 Manila is a sprawling, chaotic conglomeration of soaring skyscrapers, faded colonial facades and ramshackle slums, and it's certainly not everyone's cup of tea. But if you have the stamina and an inquisitive nature, there is plenty to be enjoyed in the Philippines' boisterous capital.
24 March
Taiwan:

Kaohsiung
Kaohsiung is Taiwan's second largest city and one of the world's largest container ports, situated on the south west coast of the island. Formerly a rather grim industrial centre, the city has been transformed in recent years, with new parks, cafés, galleries and museums popping up all over the place.
25 March
Taiwan:

Keelung (Taipei)
Keelung is a fairly unremarkable port city close to Taiwan's capital, Taipei. The city is best known for its night market, where a mouthwatering array of food is on offer in an atmospheric setting. Otherwise, you are best off heading for Taipei if you want to prolong your stay on the island.
26 March
Japan:

Miyakojima
27 March
Japan:

Naha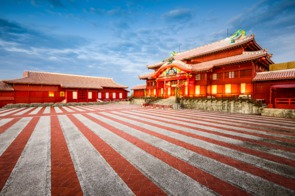 Naha is the capital of Okinawa prefecture, a subtropical region of southern Japan with its own distinct culture. The city is a bustling commercial centre despite being flattened during the Second World War, and the architectural highlight is the elegant Shuri Castle, a UNESCO World Heritage Site.
29 March
Japan:

Kobe
Small in size and cosmopolitan in its outlook, Kobe is a thoroughly pleasant city with a long and distinguished history as one of Japan's main trading ports. Kobe's past as a commercial hub is reflected in its architecture, with a number of unusually European-looking houses, as well as a charming, if slightly touristy, Chinatown.
30-31 March
Arriving in Tokyo
Tokyo is a dazzling introduction to Japan and its utterly unique culture. With more neon than Las Vegas and more Michelin stars than Paris, it's a real assault on the senses, but an efficient public transport system means it's easy to explore. Asakusa is an atmospheric district where you'll find Tokyo's oldest Buddhist temple, Akihibara spills over with shops selling electronic gadgets, and Harajuku is the place to marvel at the latest colourful Japanese fashions. It's also easy to escape the crowds and find a spot of peace and quiet, with tranquil parks, shrines and lotus ponds dotted around the city.
Our tip
Brave the metro subway system. It's efficient, fun and easy to use. The staff are unfailingly polite if you get confused or lost. Live like the locals but avoid rush hours!
Your home from home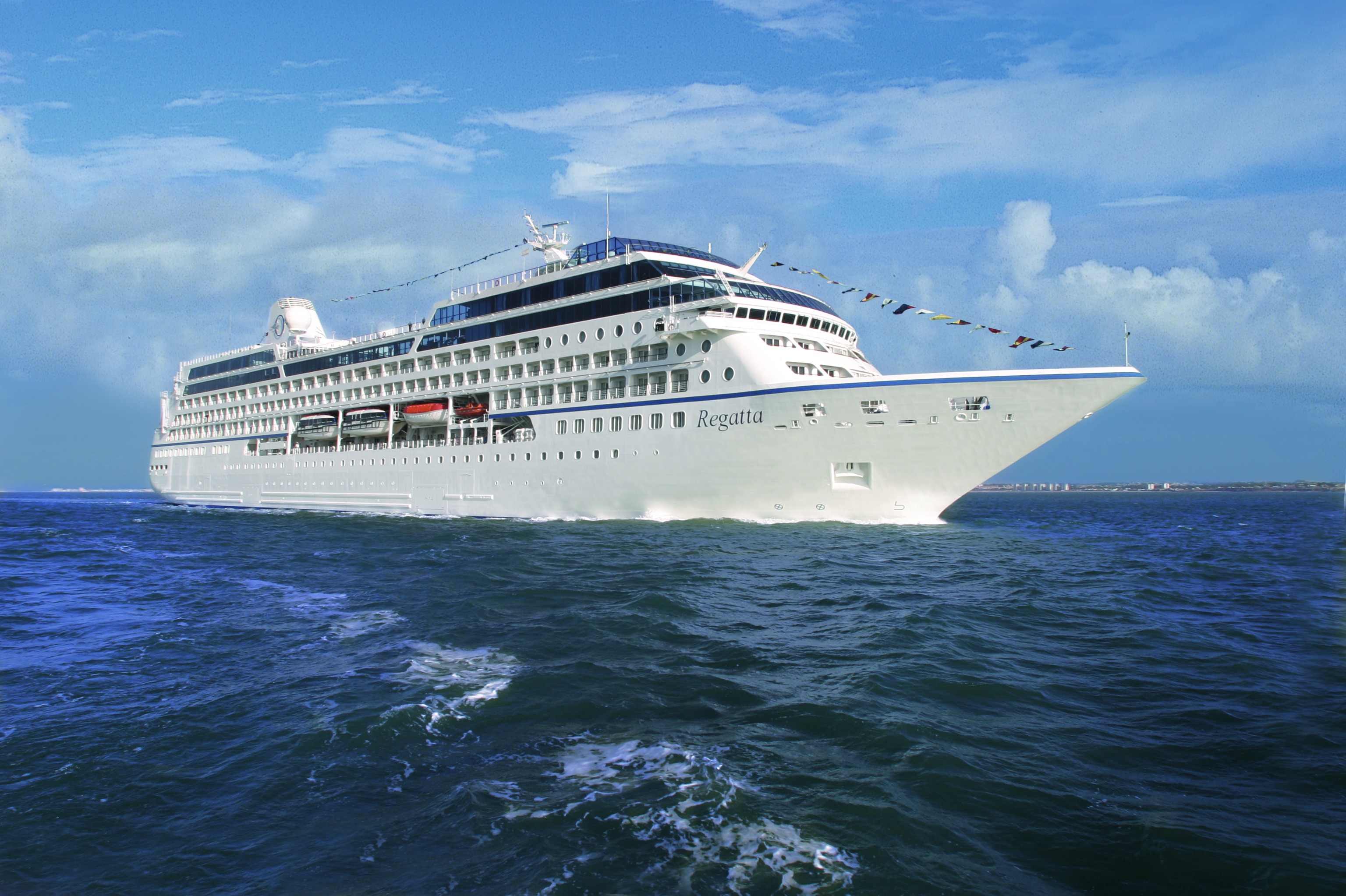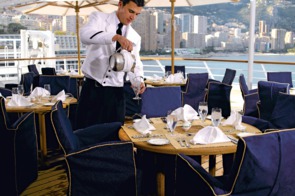 Small enough to operate fascinating port-intensive itineraries, but with the space for dining options, comfortable accommodation and more, sister ships Insignia, Nautica, Regatta and Sirena are for many the perfect size.
What we love
These four boutique style sister ships carry just 684 guests apiece, with a comfortable, relaxed country house style and plenty of intimate corners. We love the alternative restaurants - Oceania is rightly renowned for great food - and the pretty little library up on deck 10.
Capacity
684 Guests
Crew
400 International Staff
Style
On Oceania it's all about the time spent ashore, so back on board it's relaxed and unpretentious, with no dressing up. Open seating throughout creates an atmosphere which is friendly and sociable.
Inclusions

All meals even in the speciality restaurants
Room service dining 24 hours a day
All soft drinks, bottled water, specialty coffees, teas and juices
Shuttle service from ship to city centre in many ports of call
Airfare (conditions apply)
Internet (conditions apply)
Loads of extras for Concierge Class and above
More about Insignia
Tailor-make your trip
Ways to make it better
Our favourite hotel in Sydney
So many to choose from, but we love the Park Hyatt – make sure you upgrade to a room with a view.
Around Sydney
The Blue Mountains is a beautiful area of hikes, waterfalls and unusual rock formations, and a place to learn about the Aboriginal dreamtime.
Extend your stay in Tokyo
The Park Hotel at Shimbashi in the Shiodome Media Tower offers premium rooms with great views from the 25th floor up!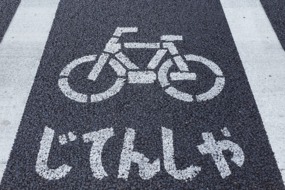 Get on your bike
The 25km Tokyo Great Cycling Tour is one of the city's greatest trips. See both secret back streets and landmark attractions on this full day extravaganza.