Journey Type
Cruise only (Please call for flight options)
17-18 March
Setting sail from Buenos Aires
The streets of Buenos Aires are redolent of a grand old European capital, lined with elegant architecture that wouldn't look out of place in Madrid or Paris. There is also plenty of Latin passion on display: Argentina is the home of tango, that most electrifying of dances, and the central Plaza de Mayo has played host to countless revolutions and rallies over the years. Food is an important part of life here, and carnivores shouldn't pass up the opportunity to try the world's finest beef at one of the many steakhouses, known as parrillas. Other attractions include the beautiful Recoleta cemetery, the grand Teatro Colón and the colourful, arty district of La Boca.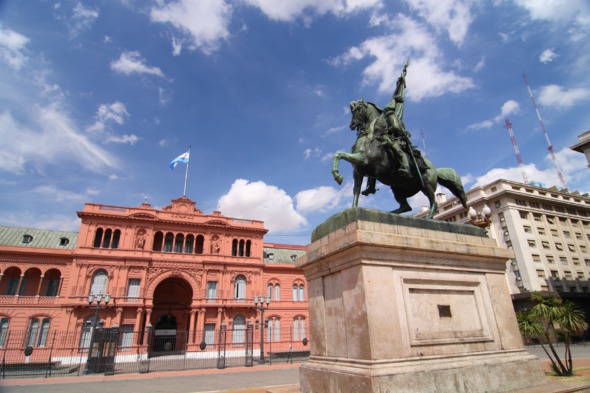 Our tip
Plan to stay longer than you think you'll need; the city offers plenty and the breathtaking Iguazu Falls can be reached by a short flight.
19 March
Uruguay:

Montevideo
Located just across the Río de la Plata from Buenos Aires, Uruguay's underrated capital is a cosmopolitan and eclectic mix of colourful colonial architecture and high rise modernity. The 14-mile waterfront promenade, La Rambla, is a popular and pleasant place to be on a summer's evening.
22 March
Brazil:

Ilhabela
23-24 March
Brazil:

Rio de Janeiro
The carnival capital of the world, Rio de Janeiro needs little introduction. We can think of few cities in the world that are able to compete when it comes to location: hugging the beautiful sandy shore and surrounded by jungle-clad islands and mountains, including the iconic Corcovado, the setting for Brazil's most vibrant city is simply breathtaking.
25 March
Brazil:

Búzios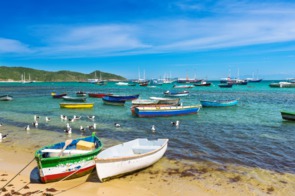 Once just a sleepy fishing village on a picturesque peninsula, Búzios was put firmly on the map by Brigitte Bardot, who holidayed here in the 1960s. These days it's an upmarket beach destination, with a host of luxury hotels, sophisticated restaurants and chic boutiques.
27 March
Brazil:

Salvador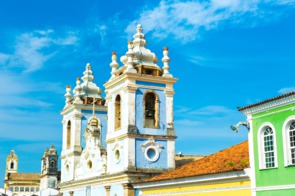 Colourful Salvador is Brazil's third biggest city and a vibrant centre for Afro-Brazilian culture, with frequent festivals that fill the streets with music and dancing. The historic core of the old city is the biggest tourist magnet, where elegant, brightly hued colonial buildings line the cobbled streets.
29 March
Brazil:

Recife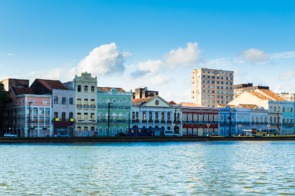 Recife is a big and bustling metropolis on Brazil's north east coast, with a historic core that has been mostly swallowed up by the urban sprawl. The nearby town of Olinda is a more appealing place to spend your day ashore, with an arty vibe and some lovely colonial architecture.
30 March
Brazil:

Natal
Natal takes its name from the Portuguese word for Christmas, since the city was founded on Christmas Day in 1599. The local tourist industry is focused mostly on the region's beautiful beaches, and a buggy ride along the huge sand dunes is a popular activity.
31 March - 3 April
At sea
4 April
Brazil:

Santarém
Santarém is situated at the 'Wedding of the Waters', where the Amazon and Tapajós rivers meet. A former rubber boom town, the city is now a focus for the controversial soybean industry. Activities on offer nearby include canoeing, wildlife walks and day trips to the laid back town of Alter do Chão.
6-8 April
Brazil:

Manaus
Manaus is a remarkable place, a sweltering, steamy city in the heart of the Brazilian rainforest. Situated near the confluence of the Rio Negro and Amazon rivers, surrounded by thick jungle, the city is a major port in spite of its location some 1,000 miles from the sea.
9 April
Brazil:

Parintins
10 April
Brazil:

Santarém
Santarém is situated at the 'Wedding of the Waters', where the Amazon and Tapajós rivers meet. A former rubber boom town, the city is now a focus for the controversial soybean industry. Activities on offer nearby include canoeing, wildlife walks and day trips to the laid back town of Alter do Chão.
13 April
French Guiana:

Devil's Island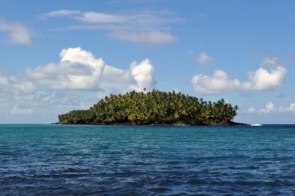 The Iles de Salut, a trio of islands more popularly known as Devil's Island, were the site of a French penal colony which gained notoriety thanks to the harsh treatment of inmates. As well as the overgrown ruins of the prison, which closed in 1953, the islands are today also home to a surprisingly rich variety of wildlife.
18-19 April
Cape Verde:

Mindelo
The dry and barren volcanic island of São Vicente is home to Cape Verde's most appealing port, the charming city of Mindelo. The cobbled streets and colonial architecture are a real pleasure to explore, and the city plays host to a raucous carnival in February.
20 April
Cape Verde:

Praia
Praia is the capital of Cape Verde, set on the south coast of Santiago island. Highlights include a scattering of attractive Portuguese colonial architecture around the Praca Alexandre Albuquerque, while the lively fruit and vegetable market will give you a taste of local life at street level.
23 April
Canary Islands:

Santa Cruz de La Palma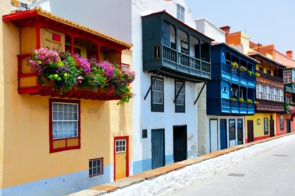 The lush volcanic island of La Palma is one of the Canary Islands' best kept secrets, a place where tourism is still low key and the beautiful scenery is unspoilt by high rise developments. Don't miss the colourful colonial architecture of the capital, Santa Cruz, reminiscent of the Spanish Caribbean.
24 April
Canary Islands:

El Hierro
25 April
Canary Islands:

Santa Cruz de Tenerife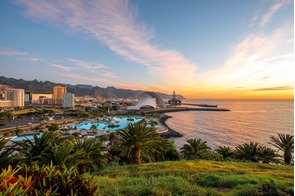 Situated on Tenerife's north eastern shore, the island's capital is a busy port that serves mostly as a gateway to the popular south west coast and the spectacular volcanic landscapes of the island's interior.
26 April
Canary Islands:

Lanzarote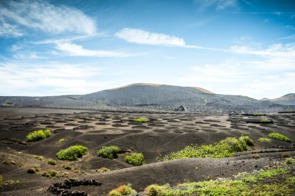 In recent years Lanzarote has begun to shake off its mass market reputation and reinvent itself as a more upmarket destination. The extraordinary volcanic landscapes and the works of local artist César Manrique give the island a unique appearance, and the understated capital, Arrecife, is well worth exploring.
27 April
Morocco:

Casablanca
Bustling and modern, fizzing with industry and commerce, Casablanca is often overlooked in favour of Morocco's better known tourist draws. But then this is part of its appeal: it's an authentic and unvarnished city, and it's also home to the spectacular modernist architecture of the Hassan II Mosque.
28 April
Morocco:

Tangier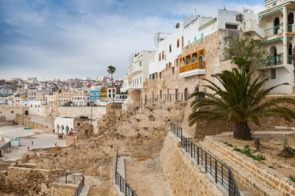 After years of neglect, Tangier is finally being restored to its former glory as a cosmopolitan crossroads between Europe and Africa. The Moroccan government has invested heavily in modern infrastructure, while the spruced up medina shines with a new-found cultural dynamism.
29 April
Portugal:

Portimão
Portimão is a bustling fishing port and gateway to the Algarve, with a pleasant riverside promenade where the smell of sizzling sardines fills the air. The most popular attraction is Praia da Rocha just to the south, one of the Algarve's loveliest beaches.
30 April
Arriving in Lisbon
The roots of historic Lisbon's fame lie in its strategic position on the edge of the Atlantic and the fact it offers one of the world's greatest natural harbours. No surprise therefore that it became the home of the world's most famous explorers such as Vasco da Gama, Magellan and Prince Henry the Navigator. Built on seven hills, we always find Lisbon to be soulful, captivating and picturesque, with architecture which reflects its status as a great port.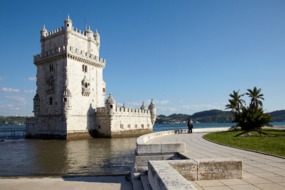 Don't miss
Belem Tower, dating from the 1500s, was both a fortress and the explorers' departure point. On the façade you will find a stone rhinoceros sculpted into the tower – Europe's first sight of this extraordinary beast!
Your home from home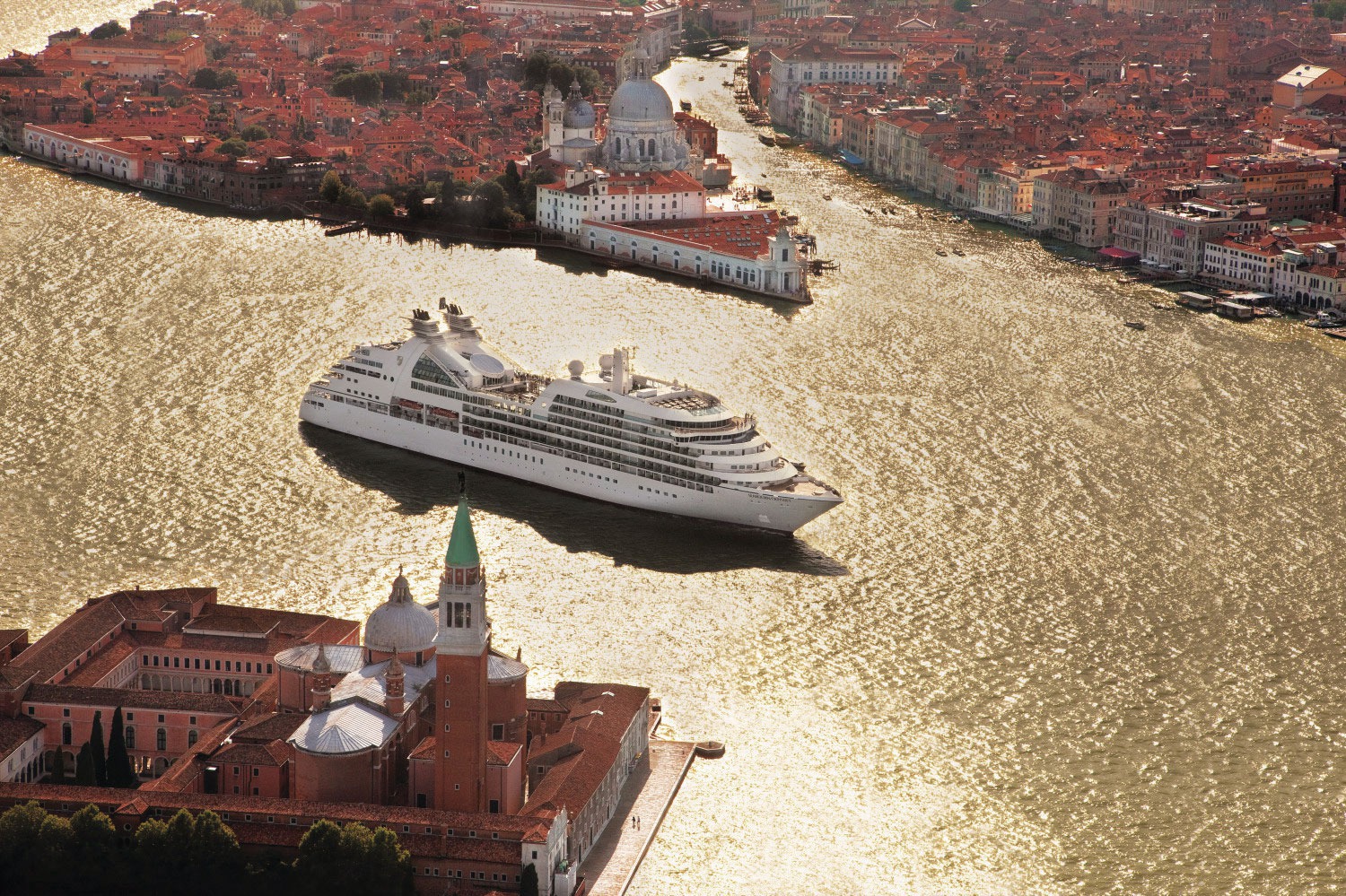 Any one of Seabourn's lovely little trio of spacious and elegant sisters is the perfect choice for a combination of contemporary style and traditional expert hospitality.
What we love
When Seabourn built Odyssey, Sojourn and Quest, over a period of just three years, we were delighted. Not only because each one is beautiful, but also because their similarity means that they are interchangeable, enabling you to travel all over the world in a familiar environment.
Capacity
458 Guests
Crew
330 International Staff
Style
The contemporary décor appeals to a sophisticated and cosmopolitan crowd. With lots of outside space, you can enjoy an al fresco experience if you choose.
Inclusions

All meals in all restaurants including room service
Open bar policy throughout the ship
On board entertainment and lecture programme
Extensive spa and fitness facilities
Programme of daytime activities
Gratuities

YEAR BUILT

Odyssey 2009, Sojourn 2010, Quest 2011
TONNAGE
32,000 grt
Length
650 feet
Breadth
84 feet
Cruising Speed
19 knots
More about Seabourn Quest
Tailor-make your trip
Ways to make it better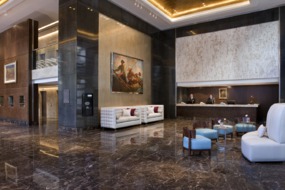 Where to stay in Buenos Aires
Just steps away from the elegant Santa Fe Avenue and famous Florida Street, we love the Alvear Art Hotel.
Explore Buenos Aires
Take a private city tour to see all the highlights including the Metropolitan Cathedral and the Cabildo, colourful La Boca, the Colon Theatre and the Recoleta cemetery, resting place of Evita.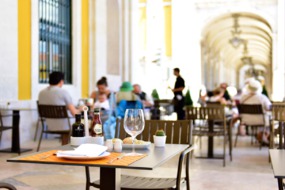 Our recommended hotel
The Pousada de Lisboa, newly opened in May 2015, has a great location in the heart of the city and an interior to wow you.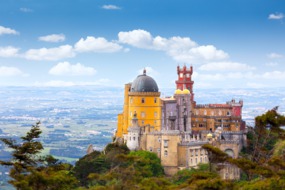 Take a day trip from Lisbon
Visit Sintra – Roman and Moorish influences make this magical city with its fairytale palaces and extravagant villas a must.