Journey Type
Sailing from the UK
30 May
Setting sail from Dover
White Cliffs Country is a fascinating region, one packed with history and natural beauty. We think there is no sight like that of the stunning cliffs rising from the sea, topped by the fortifications of Dover Castle, and surrounded by lush green countryside. But the nearby area is also packed with charm, and not so further afield are captivating pretty villages, fascinating towns such as Sandwich (one of the original Cinque ports), and of course Kent's glory, Canterbury with its magnificent cathedral. A final thought must go to the many castles including Deal, Walmer and the magnificently photogenic Leeds Castle.
Don't miss
Perhaps our favourite restaurant in the South is The Sportsman at Seasalter, an extraordinary isolated pub on the bleak estuary coast. A Michelin Star, fantastic food and astonishing value.
2 June
Portugal:

Lisbon
Spread across steep hillsides that overlook the Rio Tejo, Lisbon's colourful cityscape includes Gothic cathedrals, majestic monasteries and quaint museums. But for many the best times will be had wandering the narrow lanes of Lisbon's lovely backstreets, with their great local food, wine and music.
7 June
Italy:

Naples
The UNESCO World Heritage-listed centre of Naples rewards exploration, and in addition to the many cultural treasures waiting to be unearthed Neapolitans are rightly proud of their food; this is where you'll find the best pizza in Italy. The city also acts as a gateway to the fascinating remains of Pompeii and Herculaneum, and the beautiful Amalfi coast.
8 June
Italy:

Amalfi
The picturesque little town of Amalfi was once a major Mediterranean naval power, but a devastating earthquake in 1343 cut the city down in its prime and destroyed most of its historic buildings. These days, of course, Amalfi is best known for the eponymous stretch of stunning coastline on which it sits.
9 June
Italy:

Rome (Civitavecchia)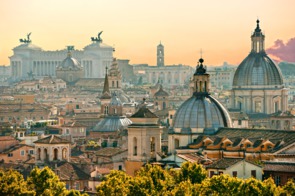 One of the world's great cities, Rome continues to dazzle and delight visitors with a potent mix of architectural marvels, continent-defining history and buzzing nightlife. The Colosseum, the Vatican and the Forum are among the big ticket items, with the crowds to match, though in truth you will find history around almost every corner.
10 June
Italy:

Florence / Pisa (Livorno)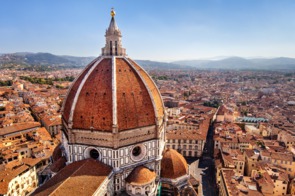 The faded port town of Livorno serves as a gateway to Tuscany's star attractions. Wonderful Florence, the cradle of the Renaissance, is resplendent with beautiful architecture and unrivalled artistic treasures, while nearby Pisa is of course famous for its precarious Leaning Tower.
11 June
Italy:

Portofino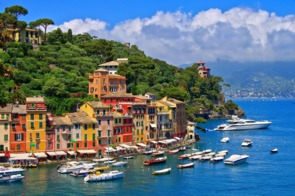 This tiny village on the Ligurian coast must be one of the most photographed spots in Italy, and no wonder; brightly coloured houses cling to the hillside overlooking a delightfully picturesque little harbour, where fishing boats gently bob alongside luxury yachts.
12 June
Italy:

Genoa
Genoa has a legendary seafaring heritage, and was once a powerful maritime republic. However, the city's most famous son, Christopher Columbus, was spurned by the Genoese elite when he came looking for funds for his expedition, and his discoveries for the Spanish Crown ironically played no small part in Genoa's downfall.
13 June
Italy:

San Remo
During the 19th century San Remo was a popular destination for European royals in exile, and the town retains plenty of glitz and glamour. Try your luck with the high rollers at the most famous casino on the Italian Riviera, take a stroll along the promenade or lose yourself in the labyrinthine streets of the old town.
15 June
Spain:

Cartagena
Cartagena was founded by the Carthaginians around 227 BC, who named it after their home city in North Africa. These days the city is best known for its well-preserved Roman theatre, which was remarkably only discovered in 1987, in spite of its location in the centre of town.
16 June
Spain:

Málaga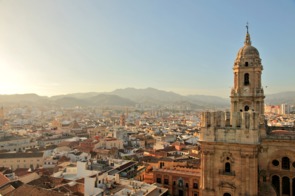 Málaga boasts plenty of chic restaurants and bars where you can ease into the rhythms of life in southern Spain, before exploring sights including the intriguing, unfinished Gothic cathedral, and a museum devoted to the city's most famous son, Pablo Picasso.
21 June
Arriving in Dover
Our tip
You will be amazed how much there is to see and do, so drive down early, pick a base such as Canterbury to explore, and join your cruise completely relaxed.
Your home from home
Boudicca is a cosy, intimate ship offering traditional British style cruising and personal, warm and friendly atmosphere.
What we love
Fred. Olsen offer a huge variety of sailings, many of which are excellent no fly cruise itineraries departing from a number of different regional UK ports. This comfortable ship has a British style with inviting public areas.
Capacity
850 Guests
Crew
320 International Staff
Style
Traditional British cruising with an informal, friendly and unpretentious atmosphere.
Inclusions

All meals in all venues
Tea and coffee throughout the day
All onboard entertainment
Unlimited use of the Fitness Centre
More about Boudicca
Tailor-make your trip
Ways to make it better
Extend your stay in Kent
We love historic Walletts Court, just ten minutes outside Dover but feels like another world – cosy, welcoming, and great food too.
Our recommended private tour
An extraordinary trip up the coast by RIB to the mouth of the Stour River and the orange seals basking on the mudflats.