Journey Type
Sailing from Canada
8 May
Setting sail from Montréal
Bilingual Montréal is Québec's largest city, a vibrant island metropolis with a distinctive blend of old style European charm and thrusting modernity. Architectural highlights include the beautiful Basilique Notre-Dame-de-Montréal, and the city also boasts the world's third largest botanical garden. Winters here can be harsh, but in summer the city comes alive with festivals, including the famous International Jazz Festival in June/July. Montréal is also a real Mecca for foodies, and can pose a serious threat to the waistline, with all manner of gastronomic treats on offer.
Don't miss
The onomatopoetic Tam Tam day if you're around on a Sunday during the summer – go to Mont-Royal park to see, and hear, the drums.
9 May
Canada:

Trois-Rivieres
10 May
Canada:

Québec City
Québec City, the capital of French-speaking Canada, is one of the North American continent's most beguiling cities. The pretty old town, a UNESCO World Heritage Site, is a joy to behold; the cobbled streets and church spires are enclosed within the old city walls, and many of the buildings date back to the 17th century
11 May
Canada:

Saguenay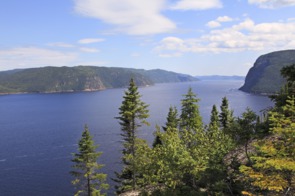 The stunning Saguenay fjord is the fourth largest in the world, and the only fjord in North America navigable by cruise ship. The point where the fjord meets the colder waters of the St Lawrence river is rich in krill, which makes this a great destination for whale watching.
13 May
Canada:

Corner Brook (Newfoundland)
14 May
Saint Pierre and Miquelon:

Saint Pierre & Miquelon
The islands of Saint Pierre and Miquelon are a post-colonial oddity, a self-governing French overseas territory that sits just off the coast of Newfoundland. There is something more than a little surreal about the freshly baked baguettes, fine French wines and tricolore flags flapping in the breeze.
15 May
Canada:

St John's (Newfoundland)
Newfoundland's capital is a laid back city with an arty vibe, situated on a dramatic harbour. The hilly streets lined with colourful row houses make for a great photo opportunity, and the downtown area is full of history, as well as some excellent pubs and a thriving folk music scene.
19 May
Ireland:

Cobh
The attractive town of Cobh is situated on an island in Cork Harbour, one of the largest natural harbours in the world. It's a colourful place with an interesting history; Cobh was the main exit point for thousands who fled Ireland during the famine years, and it was also the final port of call for the ill-fated Titanic.
20 May
Ireland:

Dublin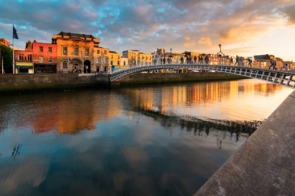 The city of Dublin has something for everyone with great shopping, beautiful Georgian architecture, lovely parks, galleries and museums. Everywhere you go you will be bowled away by the jovial Irish welcome. Don't miss the chance to sample a local pint of Guinness.
21 May
United Kingdom:

Holyhead
Holyhead is best known as the departure point for ferries to Ireland, but it's also the gateway to the enchanting island of Anglesey. This green and ancient land was once a druid stronghold, and the rugged landscape is crowned with some of the most beautiful castles in Wales.
22 May
United Kingdom:

Portland
23 May
United Kingdom:

Southampton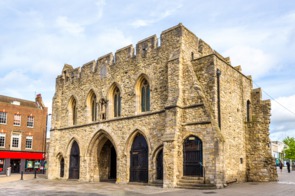 Southampton is the UK's leading port. Bustling modern cruise terminals, as well as wharfs and commercial harbours, line the waterfront, whilst the city itself is a fascinating mix of ancient and modern, with a picturesque old town, the original city walls still standing, and super-modern shopping centres and office complexes
24 May
France:

Honfleur
Situated on the southern bank of the Seine estuary, Honfleur was once one of France's most important ports. It was also a favourite location of Monet and the Impressionists, and art lovers may well recognise the elegant Renaissance architecture of the old harbour, the Vieux Bassin.
25 May
France:

Saint-Malo
Saint-Malo grew rich off the back of maritime trade and its plundering corsairs, a seafaring heritage that is still proudly on display today. It's great fun getting lost in the streets of the walled old town, and the famous medieval abbey of Mont Saint-Michel is an easy day-trip.
27 May
France:

La Rochelle
La Rochelle is an attractive seaside town of elegant limestone facades and agreeable weather, known as La Ville Blanche (the 'White City'). The heart of the city is the atmospheric Vieux Port, guarded by three imposing towers which offer excellent views of the harbour and nearby islands.
28-29 May
France:

Le Verdon, Saint-Jean-de-Luz
30 May
Spain:

Bilbao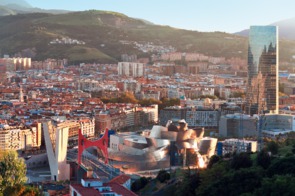 It's not so long ago that Bilbao was a grim and unappealing place, scarred by heavy industry, but the Basque Country's biggest city has reinvented itself as a cultural hub since the opening of the shimmering Guggenheim Museum in 1997.
31 May
Spain:

Gijón
Gijón is the largest city in the Asturias region of northern Spain, an important industrial port but also a lively and youthful place, ideally positioned for exploring the Costa Verde. The most interesting area is the historic fishing village of Cimadevilla, which sits on a peninsula that divides the bay in two.
2 June
Arriving in Southampton
Southampton is the UK's leading port. Bustling modern cruise terminals, as well as wharfs and commercial harbours, line the waterfront, whilst the city itself is a fascinating mix of ancient and modern, with a picturesque old town, the original city walls still standing, and super-modern shopping centres and office complexes. On all corners you will see tributes to the city's rich history and maritime heritage. Henry V marched his troops through the Westgate on his way to the battle of Agincourt, The Mayflower sailed from here with a cargo of settlers to the New World, and the Titanic started her fateful voyage here.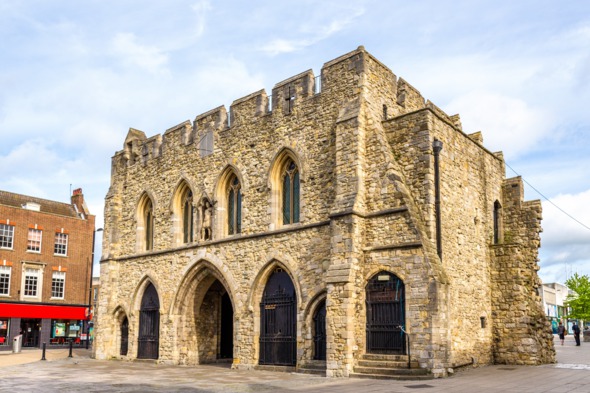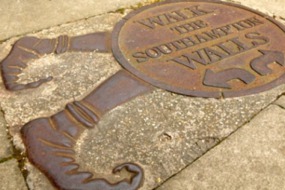 Our tip
Get a copy of the Old Town Walk map from the tourist information centre, a perfect (and free!) way to explore Southampton at a leisurely pace.
Your home from home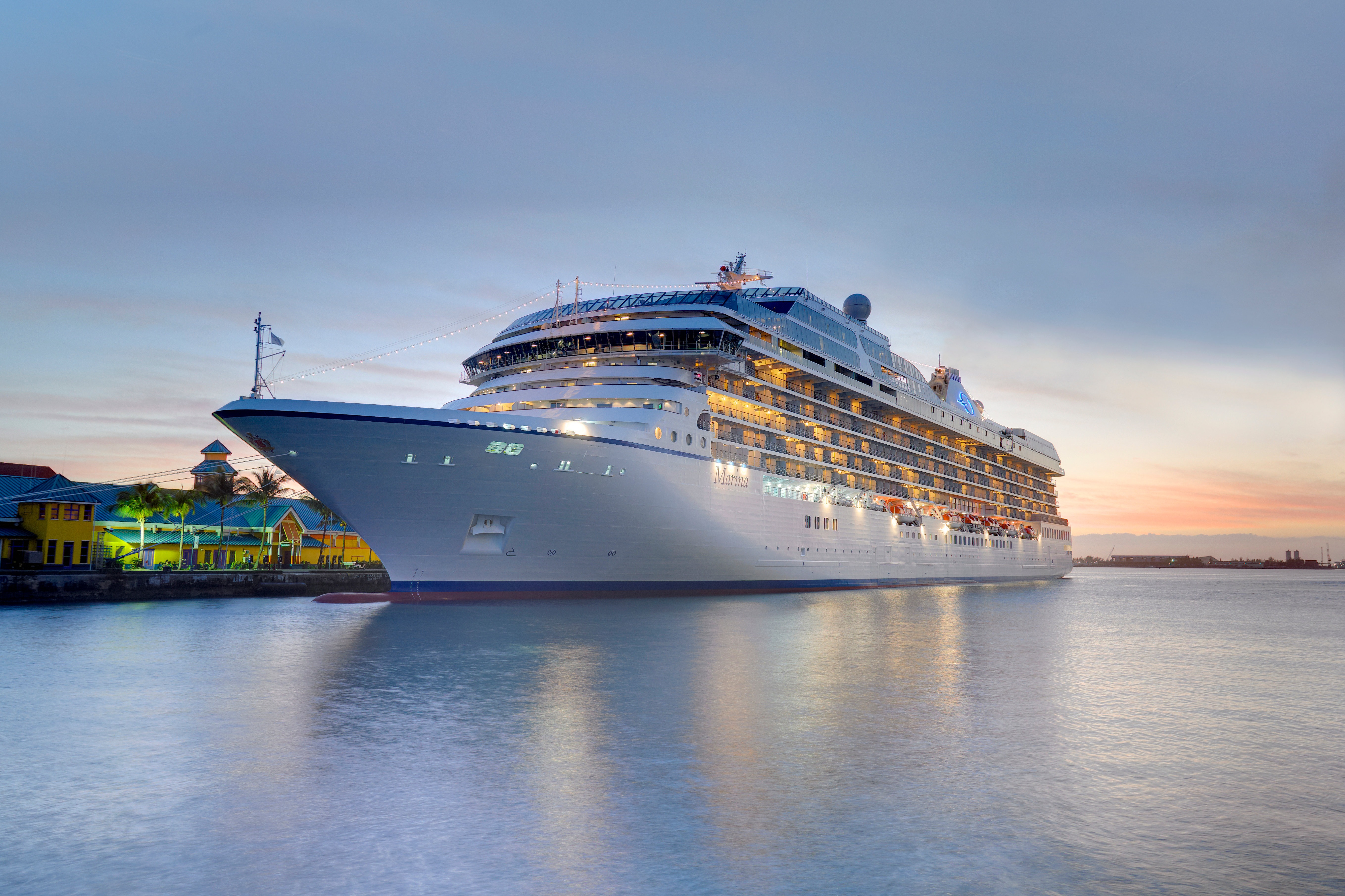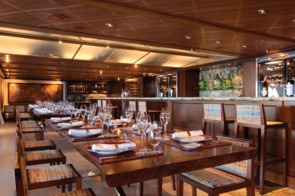 Purpose built for Oceania and bursting with style, sister ships Marina & Riviera are the perfect combination: small enough to be friendly and large enough to offer great facilities.
What we love
Above all, we love the fact that these ships are packed full of fabulous stuff - loads of amazing dining options, a collection of amazing artworks, wonderful learning opportunities and great accommodation. All of this is combined with the Oceania signatures: well-designed port intensive itineraries, great food, and a relaxed ambience.
Capacity
1250 Guests
Crew
800 International Staff
Style
Easy going and unpretentious, and at the same time stylish and oozing quality, Oceania's O class ships are a great choice for inquisitive and engaged travellers who enjoy good food.
Inclusions

All meals even in the speciality restaurants
Room service dining 24 hours a day
All soft drinks, bottled water, specialty coffees, teas and juices
Shuttle service from ship to city centre in many ports of call
Airfare (conditions apply)
Internet (conditions apply)
Loads of extras for Concierge Class and above
More about Marina
Tailor-make your trip
Ways to make it better
Extend your stay in Montréal
There are plenty of hotels to choose from but our favourite is the Fairmont.
Making the most of Montréal
You don't need to take a private tour in Montréal, the city is completely manageable and although signs are in French, everyone speaks English.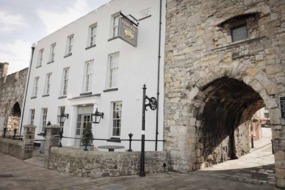 Overnight in Southampton
Stay at the Pig in the Wall, stylish with great food. Very small so book early.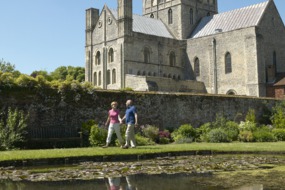 Day trips from Southampton
Visit historic Winchester, home to King Arthur's Round Table, the Great Hall and Winchester Cathedral.