Journey Type
Sailing from United States
24 January
Setting sail from San Francisco
Renowned for its food, its misty mornings and its vertiginous streets, cosmopolitan San Francisco is quite unlike any other American city. The birthplace of the hippie movement and the centre of the dot-com bubble, it's an open-minded and forward-looking place with an undeniably European feel. Highlights include the iconic Golden Gate Bridge, the delightful waterfront and the bohemian quarter of Haight Ashbury, while a boat trip across to the notorious prison island of Alcatraz makes for a fascinating half-day excursion.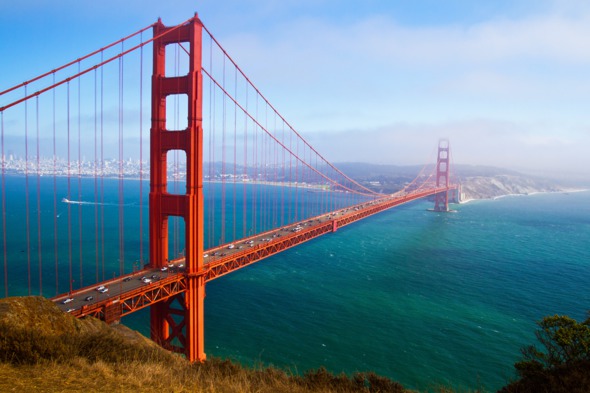 Don't miss
Obviously you can't miss the cable cars, but even if it feels touristy, make sure you ride them.
30-31 January
United States:

Honolulu
If the word Honolulu makes you think of deserted beaches and dusky maidens, think again! Despite its remote location in the North Pacific, Honolulu is busy busy, in particular the boisterous, touristy Waikiki beach.
1 February
United States:

Kahului
2 February
United States:

Hilo
Hilo is located on the east coast of Hawaii's Big Island, a lush region of verdant rainforests, botanical gardens and gushing waterfalls. In the 1800s this was an important centre for the sugar industry, and the surviving plantation-era architecture gives downtown Hilo its uniquely quaint appearance.
7 February
French Polynesia:

Nuku Hiva
Nuku Hiva is the largest of the Marquesas, an island of towering basalt peaks, cliffs and canyons, carpeted with verdant jungle. From the pretty little capital, Taiohae, you can strike out into the unspoilt countryside in search of the island's many archaeological sites.
9 February
French Polynesia:

Fakarava (Tuamotu Islands)
The Fakarava atoll surrounds a deep lagoon in the west of the Tuamotu island group, scarcely populated and home to a host of rare wildlife. The entire atoll has been declared a UNESCO biosphere reserve, and the shallow coastal waters make for excellent snorkelling.
10 February
French Polynesia:

Mo'orea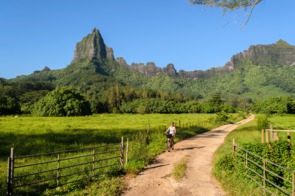 Mo'orea is one of the real highlights of the South Pacific, a picture perfect landscape of jagged green mountains and dazzling cobalt bays. The warm waters of the lagoon are perfect for a host of watersports, while the lush island interior can be easily explored by scooter or bicycle.
10-11 February
French Polynesia:

Papeete
Papeete is the capital of French Polynesia, situated on the northwest coast of Tahiti. The port is not the most magical spot, so we advise venturing forth to luxuriate in the turquoise lagoons, relax on the white sand beaches fringed with palm trees, and explore the rugged mountain peaks.
12 February
French Polynesia:

Bora Bora
Bora Bora is the very definition of idyllic, a diminutive Polynesian island dominated by rainforest-clad volcanic peaks, overlooking an electric blue lagoon ringed by coral reefs. The beaches and over-water bungalows are particularly popular with honeymooners, and the clear waters of the lagoon are perfect for snorkelling.
15 February
American Samoa:

Pago Pago
The little fishing town of Pago Pago is the capital of American Samoa, a rarely visited but utterly enchanting archipelago in the South Pacific. Pago Pago sits on a beautiful natural bay on the island of Tutuila, a lush and mountainous place where Polynesian traditions remain strong.
17 February
Samoa:

Apia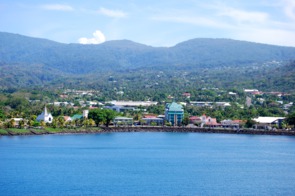 Apia is the capital of Samoa, situated on the north coast of the island of Upolu. Highlights include the colourful markets and Robert Louis Stevenson's former house, now a museum, though you may just want to use the city as a jumping off point for the beautiful beaches located further along the coast.
19 February
Fiji:

Lautoka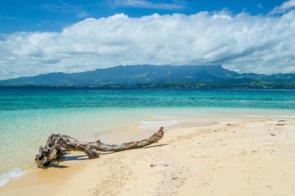 Lautoka is Fiji's second largest city, known as the 'Sugar City' due to its important role in the local sugarcane industry. The waterfront area is pleasant enough, but we'd recommend using Lautoka as a jumping off point to visit some of the smaller surrounding islands, or the forests and waterfalls of the interior.
22-23 February
New Zealand:

Auckland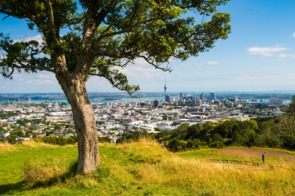 Auckland offers a buzzing waterfront and a vibrant arts scene, and provides a fascinating introduction to New Zealand's proud cultural heritage. The centre is home to excellent shopping and a number of fantastic restaurants, and to the west is the city's oldest wine region.
24 February
New Zealand:

Tauranga
Tauranga is the largest city on the Bay of Plenty, and is said to be one of the sunniest spots in the whole of New Zealand. There's a real boom town feel here, with new restaurants, bars and hotels opening all the time, and neighbouring Mount Maunganui is a popular beach destination.
25 February
New Zealand:

Napier
When Napier was destroyed by an earthquake in 1931 the city was rebuilt entirely in the Art Deco style, making this a fascinating architectural time capsule. It's a lovely, sunny seaside city, and a visit to the surrounding Hawke's Bay wine region makes for an enjoyable day trip.
26 February
New Zealand:

Wellington
New Zealand's cosmopolitan capital is arguably the country's most likeable city. Hemmed in by forest-clad hills, Wellington is compact and easily walkable, with a lovely waterfront area where you'll find the must-see Te Papa national museum. The city is also renowned for its strong winds, so make sure you hold on to your hat!
29 February - 2 March
Australia:

Sydney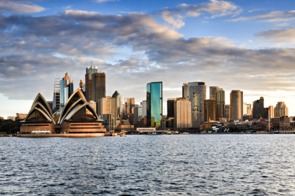 One or our favourite cities in the world, we love pretty much everything about Sydney. Offering outdoor living at its best, the city is known for the excellent beaches but offers so much more, including a thriving and varied food scene inspired by Asian and European flavours.
4 March
Australia:

Brisbane
Brisbane has plenty of shopping malls and, with great weather, a fantastic café culture. Amongst the steel and glass skyscrapers are some interesting historic buildings, and with plenty surrounding the city there's enough on offer to make for an interesting short stay.
6 March
Australia:

Airlie Beach
The lively town of Airlie Beach is backpacker central, and serves as a transport hub for the many offshore attractions of the east coast. From here you can take a trip out to snorkel on the Great Barrier Reef, or visit the stunning tropical beaches of the nearby Whitsunday Islands.
7 March
Australia:

Cairns
Cairns is a buzzing tourist hub, gateway to the Great Barrier Reef and the Daintree Rainforest. A snorkelling trip out to the reef is the most obvious excursion to take here, but other options include riding the Skyrail cableway over the rainforest canopy or swimming in the croc-free saltwater lagoon.
8 March
Australia:

Cooktown
Cooktown is a small place with a big history, named after Captain James Cook, who beached his ship the 'Endeavour' here in 1770 after it was damaged on a nearby reef. It's a remote and sleepy town, and the seafront statue of Captain Cook is the main sight worth seeing.
11 March
Australia:

Darwin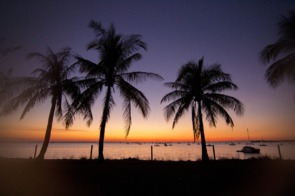 More of a large town than a city, Darwin is less about what's contained within the city limits and more about the huge expanse of wild landscape that's outside it. Closer to Jakarta than Sydney, the city really does feel remote in its tropical perch.
14-15 March
Indonesia:

Bali
The beaches, spectacular volcanic scenery and lush green rice terraces lend Bali a natural beauty that seems to dovetail perfectly with the island's distinct Hindu culture, which adorns the landscape with stunning temples.
16 March
Indonesia:

Surabaya (Java)
18-19 March
Arriving in Singapore
Singapore is one of the world's richest cities, with a standard of living to match, and in recent years it has moved on from its image as a sterile, overly officious nanny state to become one of the most dynamic and exciting cities in the region. Singapore's heritage as an important trading post means that there is a real cultural mix, with four official languages: English, Chinese, Malay and Tamil. Step away from the gleaming towers and you'll find yourself transported into another world amongst the intoxicating streets of Chinatown and Little India.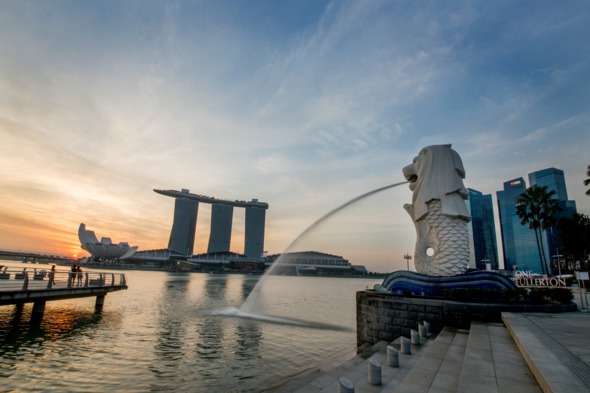 Our tip
Food is a passion, almost a religion, in Singapore. So plan ahead, ask the locals and make sure you don't miss out – street food or super-fancy, either is great.
Your home from home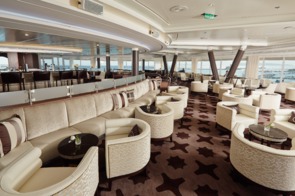 When luxury goes exploring, you are on a Regent ship. The first-ever all suite, all veranda ship, Seven Seas Mariner is the perfect balance of wonderfully luxurious yet delightfully laid-back.
What we love
Just 700 guests enjoy the perfect balance of space and intimacy. With plenty of comfort and great value for money, the Mariner offers everything you could wish for: spacious accommodation, a relaxed and unpretentious style and loads of good dining choices. The most all-inclusive of all luxury lines.
Capacity
700 Guests
Crew
445 International Staff
Style

Regent Seven Seas offers luxury without pretensions - not too dressy, and with lots of focus on the itineraries. So - with their excellent all-inclusive offer - you might get off the ship without having to pay a single further penny!

Inclusions

All meals in all venues including room service
All alcoholic drinks throughout the ship
Flights to and from the ship
A full selection of shore excursions
Onboard entertainment
Sports and fitness facilities
Gratuities
More about Seven Seas Mariner
Tailor-make your trip
Ways to make it better
Where to stay in San Francisco
It depends where you want to be, but we love the hip Argonaut at Fishermans Wharf.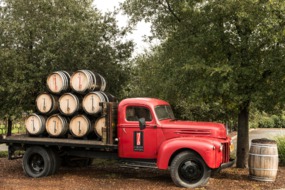 See more around San Francisco
Get out of the city – Napa Valley, Yosemite, Carmel…
Our favourite hotel in Singapore
So many wonderful hotels. We like a lot of them, but our choice is the Fullerton.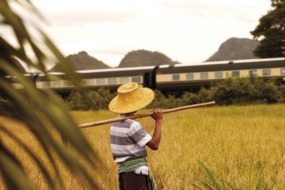 Leave Singapore in style
If you've got time and the dates work, take the Eastern and Oriental Express train to Bangkok.