Journey Type
Sailing from United States
8 January
Setting sail from Los Angeles
The sprawling, sun-kissed city of Los Angeles needs little introduction. It's an energetic, creative place with cultural riches to match any world city, home to Hollywood glamour, the iconic beaches of Venice and Santa Monica, and affluent, image-conscious Beverley Hills. Yes, there is a lot of traffic on the 12-lane freeways that criss-cross the city, but there are also plenty of green spaces away from the crowds, and a vibrant restaurant scene. The City of Angels may not be everyone's cup of tea, but no trip to California is complete without experiencing this buzzing metropolis.
Our tip
Don't try and walk along the street. People will think you're weird. (One of our owners got stopped by the police for doing this not so long ago!).
14 January
United States:

Honolulu
If the word Honolulu makes you think of deserted beaches and dusky maidens, think again! Despite its remote location in the North Pacific, Honolulu is busy busy, in particular the boisterous, touristy Waikiki beach.
15 January
United States:

Hilo
Hilo is located on the east coast of Hawaii's Big Island, a lush region of verdant rainforests, botanical gardens and gushing waterfalls. In the 1800s this was an important centre for the sugar industry, and the surviving plantation-era architecture gives downtown Hilo its uniquely quaint appearance.
16 January
United States:

Nawiliwili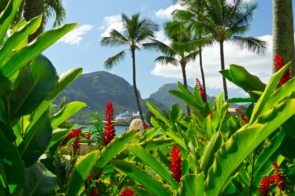 Nawiliwili is the main port on Kaua'i, the oldest of the Hawaiian islands. This lush landscape of spectacular waterfalls and jungle-clad mountains is criss-crossed by the only navigable rivers in Hawaii, and has been used as a backdrop in films including 'Raiders of the Lost Ark' and 'Jurassic Park'.
17 January
United States:

Kahului
22 January
French Polynesia:

Nuku Hiva
Nuku Hiva is the largest of the Marquesas, an island of towering basalt peaks, cliffs and canyons, carpeted with verdant jungle. From the pretty little capital, Taiohae, you can strike out into the unspoilt countryside in search of the island's many archaeological sites.
24 January
French Polynesia:

Rangiroa
The Rangiroa atoll is one of the biggest in the world, a ring of over 400 motu (islets) surrounding a vast lagoon. This stunning area is a popular destination for divers and snorkellers, and the waters are home to marine life including sea turtles, bottlenose dolphins, hammerhead sharks and manta rays.
25 January
French Polynesia:

Papeete
Papeete is the capital of French Polynesia, situated on the northwest coast of Tahiti. The port is not the most magical spot, so we advise venturing forth to luxuriate in the turquoise lagoons, relax on the white sand beaches fringed with palm trees, and explore the rugged mountain peaks.
26 January
French Polynesia:

Bora Bora
Bora Bora is the very definition of idyllic, a diminutive Polynesian island dominated by rainforest-clad volcanic peaks, overlooking an electric blue lagoon ringed by coral reefs. The beaches and over-water bungalows are particularly popular with honeymooners, and the clear waters of the lagoon are perfect for snorkelling.
29 January
American Samoa:

Pago Pago
The little fishing town of Pago Pago is the capital of American Samoa, a rarely visited but utterly enchanting archipelago in the South Pacific. Pago Pago sits on a beautiful natural bay on the island of Tutuila, a lush and mountainous place where Polynesian traditions remain strong.
2 February
Fiji:

Lautoka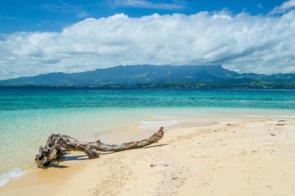 Lautoka is Fiji's second largest city, known as the 'Sugar City' due to its important role in the local sugarcane industry. The waterfront area is pleasant enough, but we'd recommend using Lautoka as a jumping off point to visit some of the smaller surrounding islands, or the forests and waterfalls of the interior.
5 February
New Zealand:

Bay of Islands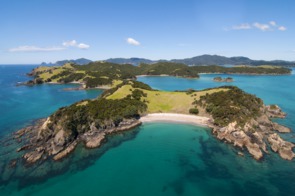 The beautiful Bay of Islands is scattered with some 150 undeveloped islands, an idyllic landscape of bright skies, secluded beaches and clear blue waters. The bay was also the site of the first permanent British settlement in New Zealand, and it was here that the Treaty of Waitangi was signed in 1840 between the British Crown and the Maori chiefs.
6 February
New Zealand:

Auckland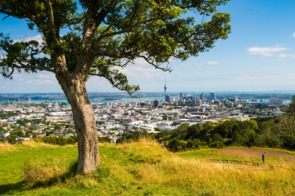 Auckland offers a buzzing waterfront and a vibrant arts scene, and provides a fascinating introduction to New Zealand's proud cultural heritage. The centre is home to excellent shopping and a number of fantastic restaurants, and to the west is the city's oldest wine region.
7 February
New Zealand:

Tauranga
Tauranga is the largest city on the Bay of Plenty, and is said to be one of the sunniest spots in the whole of New Zealand. There's a real boom town feel here, with new restaurants, bars and hotels opening all the time, and neighbouring Mount Maunganui is a popular beach destination.
8 February
New Zealand:

Napier
When Napier was destroyed by an earthquake in 1931 the city was rebuilt entirely in the Art Deco style, making this a fascinating architectural time capsule. It's a lovely, sunny seaside city, and a visit to the surrounding Hawke's Bay wine region makes for an enjoyable day trip.
9 February
New Zealand:

Picton
The pleasant little town of Picton, situated on a sheltered bay at the north eastern tip of the South Island, is the arrival point for ferries arriving from Wellington, and serves as the gateway to the stunning flooded river valleys of the Marlborough Sounds.
10 February
New Zealand:

Lyttelton (Christchurch)
A garden city where punts glide down the Avon River, you'd be forgiven for thinking you were still in the UK when arriving into Christchurch, New Zealand's most English of cities.
11 February
New Zealand:

Dunedin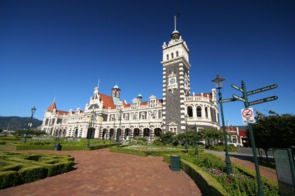 Visitors to Dunedin are amazed by the extraordinary Victorian and Edwardian buildings dating back to the gold rush, which bring to mind the city's Scottish roots - not least when the sound of the pipes echoes through the streets.
15 February
Australia:

Sydney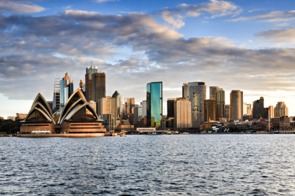 One or our favourite cities in the world, we love pretty much everything about Sydney. Offering outdoor living at its best, the city is known for the excellent beaches but offers so much more, including a thriving and varied food scene inspired by Asian and European flavours.
17 February
Australia:

Geelong (Melbourne)
19 February
Australia:

Adelaide
Residents of Adelaide still take pride in the fact that their city was freely settled rather than founded as a penal colony, and the city traditionally had a reputation as a stuffy and pious sort of place. Adelaide has moved on, however, and these days it's a thriving cultural hub with a superb culinary scene.
20 February
Australia:

Port Lincoln
23 February
Australia:

Esperance
25 February
Australia:

Fremantle (Perth)
The capital of Western Australia, Perth sits in glorious isolation on the shores of the Indian Ocean, where the Swan River meets the sea. Laid back and relaxed, this must be one of the most easy-going capital cities in the world, with everything within easy reach.
26 February
Australia:

Geraldton
28 February
Australia:

Exmouth
Situated at the tip of the North West Cape in Western Australia, the tourist town of Exmouth is the gateway to the Ningaloo Reef marine reserve. This is a spectacular place to snorkel, and the reef's most famous visitors are the whale sharks that pass through here between April and July.
3 March
Indonesia:

Komodo Island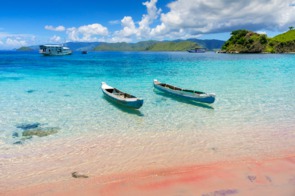 Komodo Island is situated within an area of spectacular natural beauty, home to the famous Komodo dragon. The stunning beaches are tinged with pink thanks to the high concentration of red coral just offshore, and the waters draw intrepid divers from all over the world.
4-5 March
Indonesia:

Bali
The beaches, spectacular volcanic scenery and lush green rice terraces lend Bali a natural beauty that seems to dovetail perfectly with the island's distinct Hindu culture, which adorns the landscape with stunning temples.
7 March
Indonesia:

Semarang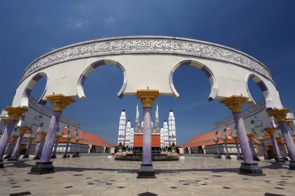 The sweltering city of Semarang, on the north coast of Java, is an intriguing mish-mash of Chinese, Islamic and Dutch colonial influences. We recommend escaping the heat with a trip up into the mountains to visit a coffee plantation, or joining an excursion to the extraordinary temple complex at Borobudur.
10 March
Malaysia:

Kota Kinabalu
Kota Kinabalu is the gateway to the Malaysian state of Sabah and makes for an excellent base, whether you're planning on scaling the commanding heights of Mount Kinabalu, exploring the islands and turquoise waters of Tunku Abdul Rahman Marine Park, or embarking on a trip into the jungle to encounter Borneo's fantastic wildlife.
11 March
Brunei:

Bandar Seri Begawan (Muara)
Muara is the main port of Brunei Darussalam, a tiny Islamic sultanate on the northern coast of Borneo. The sultan's wealth is legendary, as is his sprawling 300-acre palace, although the capital city, Bandar Seri Begawan, is a surprisingly understated and likeable place, with an intriguing mix of Malay, Chinese and indigenous cultures.
13 March
Singapore:

Singapore
Singapore's heritage as an important trading post means that there is a real cultural mix, with four official languages: English, Chinese, Malay and Tamil. Step away from the gleaming towers and you'll find yourself transported into another world amongst the intoxicating streets of Chinatown and Little India.
14 March
Malaysia:

Kuala Lumpur (Port Kelang)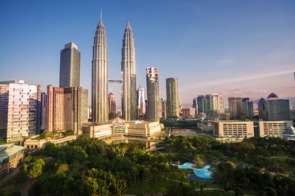 Malaysia's capital is a hot and humid cultural melting pot, defined by its distinctive Malay, Chinese and Indian communities. The dazzling Petronas Towers are KL's most recognisable landmark, while at street level you'll find temples and mosques, elegant colonial buildings and bustling markets.
15 March
Malaysia:

Langkawi
Laid-back Langkawi boasts some of Malaysia's finest beaches, and it's a place where the traditional kampung (village) way of life survives in spite of the island's development as a tourist destination. It's also a popular spot for snorkelling and scuba diving thanks to the clarity of the surrounding waters.
16 March
Thailand:

Phuket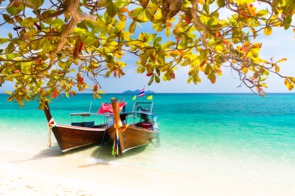 As well as a plethora of luxury resorts, Phuket has a charming old town replete with pretty Sino-Portuguese architecture, and acts as a jump-off point for exploring nearby islands and coastline. Koh Phing Pan, better known as James Bond Island, and Ko Phi Phi are breathtakingly beautiful, as are the limestone formations that surround Krabi.
20 March
Sri Lanka:

Colombo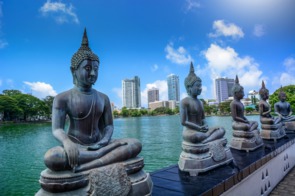 Colombo may be a little chaotic, but there is plenty to recommend Sri Lanka's colourful capital. Faded colonial architecture and beautiful Buddhist temples hint at the city's considerable history, while the excellent restaurants, lively bars and characterful streets provide the perfect introduction to contemporary Sri Lankan culture.
22 March
Maldives:

Malé
The low lying reef protected atolls of the Maldives, set in the crystal clear turquoise waters of the Indian Ocean, are the perfect place to relax and unwind. A great choice for a honeymoon or romantic getaway, the Maldives also appeal to active travellers who love watersports, snorkelling and diving.
25-26 March
Seychelles:

Mahé
Mahé is the largest island in the Seychelles, home to the diminutive capital, Victoria, and 90% of the country's population. It's the quintessential tropical paradise, a sun-drenched landscape of granite mountains, lush jungle and heavenly white sand beaches.
29 March
Mauritius:

Port Louis
The lovely island of Mauritius in the Indian Ocean is striking in the contrasts between its mountainous backdrop and beautiful white sand beaches. The capital Port Louis, on the northwest coast, dates back to 1735 and is a busy administrative centre, packed with office workers during the day.
30 March
Réunion:

Réunion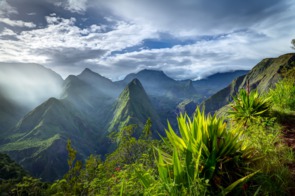 The Indian Ocean island of Réunion is home to an intoxicating cultural mix of French, African and Asian influences. The lush landscape of spectacular lakes and rugged mountains has been shaped by volcanic activity, and the smouldering Piton de la Fournaise is one of the world's most active volcanoes.
31 March - 2 April
At sea
3 April
South Africa:

Richard's Bay
4 April
South Africa:

Durban
Durban is a real melting pot; not only does the city feel more authentically African than Cape Town, it's also home to a large Indian community that lends the city a distinctly Asian flavour. The lovely waterfront promenade was revamped for the 2010 World Cup, and the beach is a popular destination for domestic tourists.
5 April
South Africa:

East London
East London is not the most appealing city in South Africa, but it serves as the gateway to the fascinating and often neglected Eastern Cape region. To the west is the Sunshine Coast and the arid, semi-desert landscape of the Great Karoo, while to the east is the rugged and undeveloped Wild Coast.
7-8 April
South Africa:

Cape Town
Cape Town is a magical, multicultural city where Africa meets a European-style cosmopolitan atmosphere, creating a vibrant melting pot of cultures and religions. With flat-topped Table Mountain soaring above the city, beautiful natural landscapes, and gardens within the city, you never feel far from nature here.
10 April
Namibia:

Lüderitz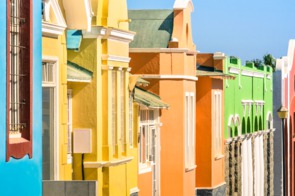 Sandwiched between the Namib Desert and the wild Atlantic coast, the geographically isolated town of Lüderitz is notable for its surreal Art Nouveau architecture. Most of these colourful buildings date back to the diamond rush period of the early 20th century, when Namibia was a German colony.
11-12 April
Namibia:

Walvis Bay
Walvis Bay is situated on the edge of a tidal lagoon, sheltered from the Atlantic by a long sand spit. This important wetland area is famous for its birdlife, home to one of southern Africa's largest flamingo colonies, and it's a short drive to the city of Swakopmund, known for its quirky German colonial architecture.
17 April
United Kingdom:

Edinburgh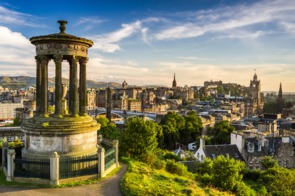 Cosmopolitan Edinburgh, Scotland's lovely capital, is located in spectacular countryside, always visible from the city centre. Striking architecture, lots to see and do, and great food mean that your time here will be very busy. And if your visit coincides with the Festival, you have a treat in store.
23 April
Uruguay:

Montevideo
Located just across the Río de la Plata from Buenos Aires, Uruguay's underrated capital is a cosmopolitan and eclectic mix of colourful colonial architecture and high rise modernity. The 14-mile waterfront promenade, La Rambla, is a popular and pleasant place to be on a summer's evening.
24 April
Argentina:

Buenos Aires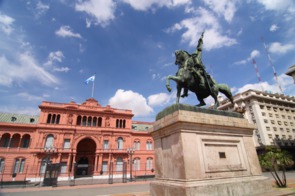 The streets of Buenos Aires are redolent of a grand old European capital, lined with elegant architecture that wouldn't look out of place in Madrid or Paris. There is also plenty of Latin passion on display: Argentina is the home of tango, that most electrifying of dances, and has played host to countless revolutions over the years.
25 April
Uruguay:

Punta del Este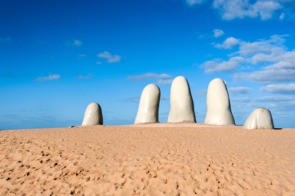 The upmarket Uruguayan beach resort of Punta del Este is where the A-listers come to party, with a reputation as the Saint Tropez of South America. The town also has an arty side, typified by intriguing sculptures such as the giant concrete fingers emerging from the beach at Playa Brava.
28 April
Brazil:

Santos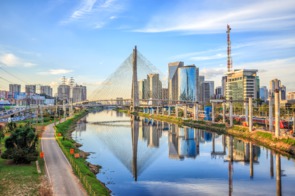 The busy port of Santos is the gateway to cosmopolitan São Paulo, a vast metropolis that is home to some 20 million people, making it the third largest city on earth. The urban sprawl may not be to everyone's taste, but for fans of big city life there is plenty to see and do, with a lively cultural scene and a host of world class restaurants.
29-30 April
Brazil:

Rio de Janeiro
The carnival capital of the world, Rio de Janeiro needs little introduction. We can think of few cities in the world that are able to compete when it comes to location: hugging the beautiful sandy shore and surrounded by jungle-clad islands and mountains, including the iconic Corcovado, the setting for Brazil's most vibrant city is simply breathtaking.
3 May
Brazil:

Recife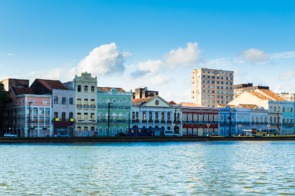 Recife is a big and bustling metropolis on Brazil's north east coast, with a historic core that has been mostly swallowed up by the urban sprawl. The nearby town of Olinda is a more appealing place to spend your day ashore, with an arty vibe and some lovely colonial architecture.
7 May
French Guiana:

Devil's Island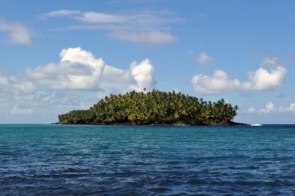 The Iles de Salut, a trio of islands more popularly known as Devil's Island, were the site of a French penal colony which gained notoriety thanks to the harsh treatment of inmates. As well as the overgrown ruins of the prison, which closed in 1953, the islands are today also home to a surprisingly rich variety of wildlife.
9 May
Trinidad and Tobago:

Scarborough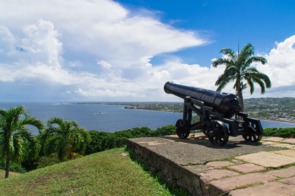 Scarborough is the capital of Tobago, a sleepy island where tourism remains mostly low key. The town has a few interesting colonial era sights, but we'd recommend exploring Tobago's natural treasures instead, including stunning reefs, secluded waterfalls and a rainforest reserve that draws birdwatchers from around the globe.
11 May
Curaçao:

Willemstad
The gabled houses of Willemstad lend an undeniably Dutch feel to the capital of little Curaçao, with a splash of Caribbean colour thrown in. The island itself is not your typical lush tropical paradise - the landscape is characterised instead by thorny shrubs and cacti - but there are some fantastic beaches and quaint little villages.
12 May
Aruba:

Oranjestad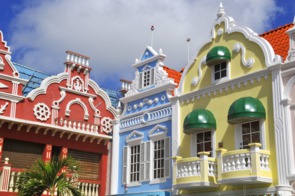 The tiny Dutch Caribbean island of Aruba, located just off the coast of Venezuela, lies outside of the hurricane belt, meaning it enjoys a largely dry climate, and boasts some of the best beaches in the region, if not the world.
16 May
Costa Rica:

Puntarenas
Situated on a peculiarly shaped peninsula on the Gulf of Nicoya, Puntarenas is a popular weekend beach destination for residents of Costa Rica's capital, San José. The port itself is not pretty, but the beachfront Paseo de los Turistas is a nice place to relax with a drink or enjoy a seafood lunch.
17 May
Nicaragua:

Corinto
18 May
Guatemala:

Puerto Quetzal
Puerto Quetzal is the jumping off point for exploring the fascinating interior of Guatemala, and the highlight of this intriguing country has to be UNESCO-listed Antigua. This colourful colonial town, 90 minutes from the port, enjoys a spectacular setting against a backdrop of volcanoes, and is well worth the trip.
20 May
Mexico:

Acapulco
It's true that Acapulco has suffered from overdevelopment, and has lost some of its lustre since its heyday as a magnet for Hollywood stars. But it's still a buzzing party town, and even the forest of high rise hotels can't spoil the setting, a beautiful bay where the Sierra Madre mountains meet the Pacific Ocean.
22 May
Mexico:

Cabo San Lucas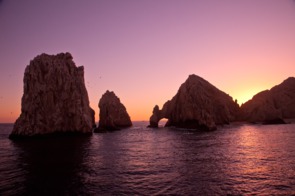 The sister towns of Cabo San Lucas and San José del Cabo sit at the tip of Mexico's Baja California peninsula. The towns themselves are mostly given over to luxury hotels and boisterous nightlife, but the surrounding landscape is characterised by arid arroyos, bristly cacti and rocky coastal outcrops.
24 May
United States:

San Diego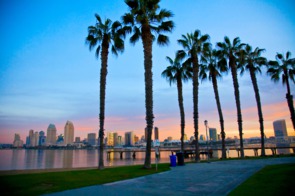 Laid-back, friendly and blessed with near-perfect weather all year round, San Diego is one of America's most likeable cities. Enjoy a stroll through Balboa Park, dotted with beautiful Spanish Renaissance-style architecture, take a whale watching trip along the coast, or sample the nightlife of the trendy Gaslamp Quarter.
25 May
Arriving in Los Angeles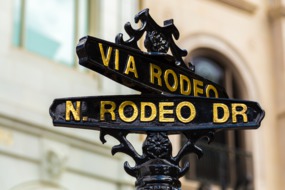 Don't miss
Shopping in Rodeo Drive – if only for the people watching opportunities!
Your home from home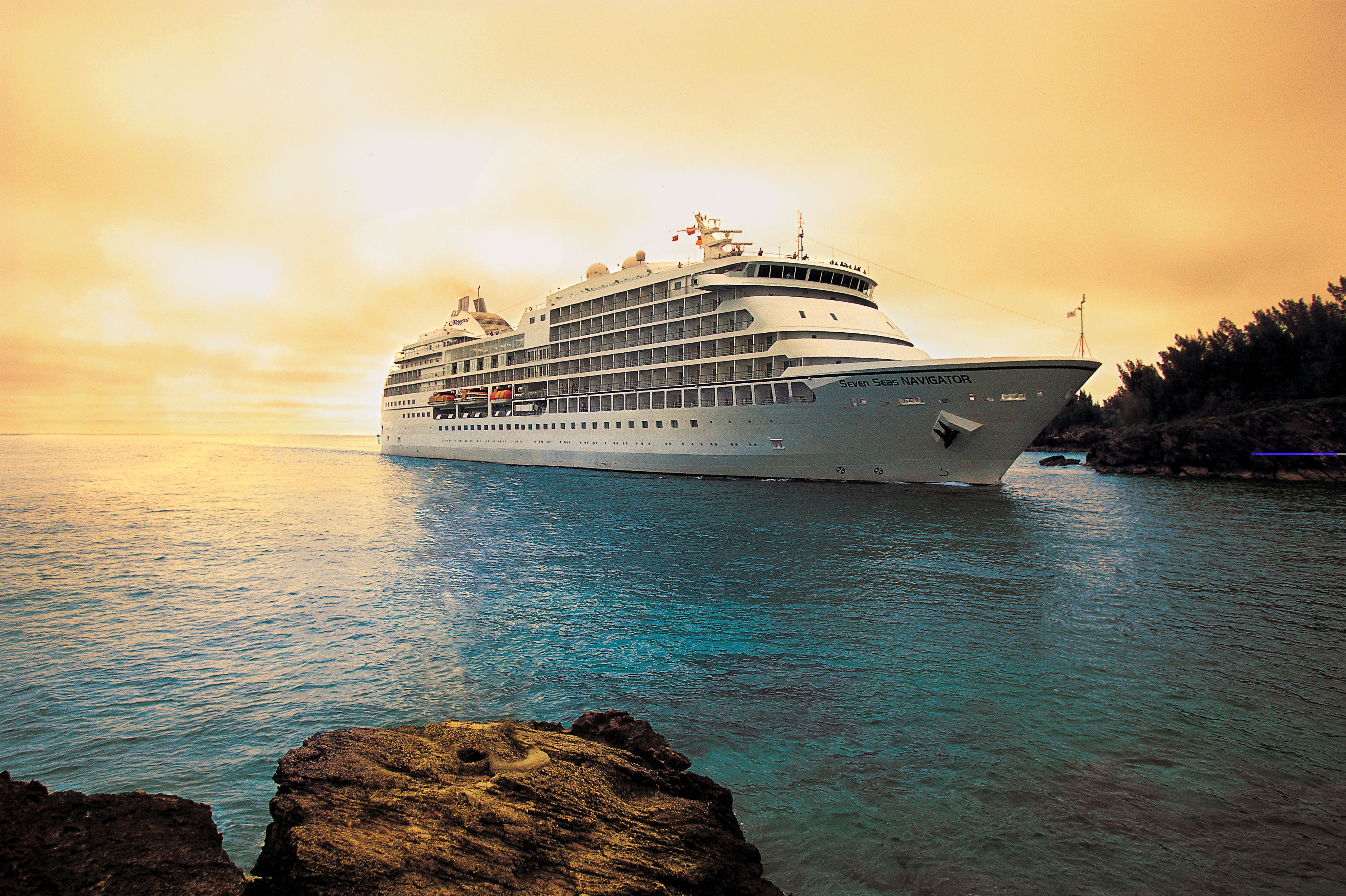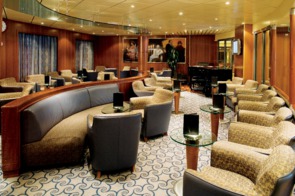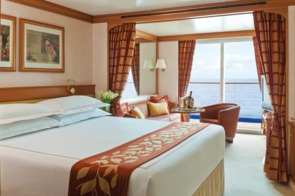 When luxury goes exploring, you are on a Regent ship. Intimate and inviting, the comfortable Seven Seas Navigator is the perfect size.
What we love
Just 490 guests enjoy space, comfort and great value on board this, the smallest of the Regent Seven Seas ships. With spacious accommodation, a relaxed and unpretentious style and good dining choices, the most all-inclusive of all luxury cruise lines is perhaps the perfect choice for laid-back travellers.
Capacity
490 Guests
Crew
345 International Staff
Style

Regent Seven Seas offers luxury without pretensions - not too dressy, and with lots of focus on the itineraries. So - with their excellent all-inclusive offer - you might get off the ship without having to pay a single further penny!

Inclusoins

All meals in all venues, including room service
All alcoholic drinks throughout the ship
Flights to and from the ship
A full selection of shore excursions
On board entertainment
Sports and fitness facilities
Gratuities
More about Seven Seas Navigator
Tailor-make your trip
Ways to make it better
Where to stay in Los Angeles
It depends where you want to be – at the beach, in Hollywood, or Beverly Hills. At Mundy we think you want to be in Beverly Hills at the Beverly Wilshire.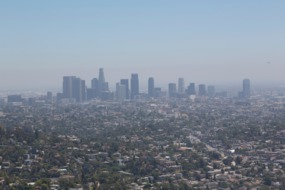 See the City of Angels from above
Take a helicopter for a great perspective on this sprawling city – see the movie stars' homes, Hollywood and Santa Monica.