Journey Type
Sailing from Netherlands
14 July
Setting sail from Amsterdam
Amsterdam is one of our very favourite cities to visit, as well as also being a perfect base to explore the nearby landscape of windmills and dikes. The Amsterdam canal belt is now officially recognized as a UNESCO World Heritage site, and from them there are so many neighbourhoods to explore, such as the Jordaan with its higgledy-piggledy streets and its famed garden courtyards (hofjes). There are also a wealth of famous museums and galleries to choose from, such as the Van Gogh Museum, the Rijksmuseum and the Anne Frank House, not to mention some more, shall we say, quirky options.
Don't miss
The quaint cobbled streets that straddle Amsterdam's grandest canals, known as De Negen Straatjes, are awash with history and contain some of the most unique shops in the city.
16 July
Norway:

Bergen
Beautiful Bergen, Norway's former capital, is a perfect city to explore on foot. Bryggen – the old Hanseatic wharf, and a UNESCO World Heritage site – still has the old harbour timber buildings, whilst other attractions include the funicular up Mount Floyen and the busy fish market.
17 July
Norway:

Kristiansund
18 July
Norway:

Geiranger
The Geirangerfjord is arguably the most spectacular fjord in all of Norway, a sinuous ten mile stretch of sheer mountain walls and tumbling waterfalls. The village of Geiranger itself sits at one end of the fjord, and in summer the population swells with an influx of visitors to this beautiful region.
18 July
Norway:

Hellesylt
19 July
Norway:

Ålesund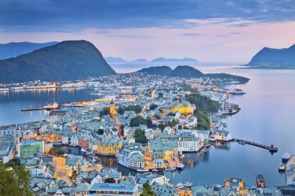 When Ålesund was destroyed by fire in 1904, the German Kaiser Wilhelm II agreed to foot the bill to rebuild it. The result was the stunning Art Nouveau architecture that you see today, which blends elements of the German 'Jugendstil' with Viking flourishes.
20 July
Norway:

Flåm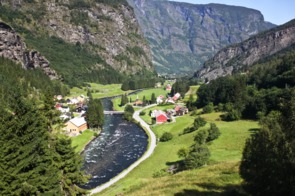 Dramatically located at the head of the Aurlandsfjord, the picturesque little village of Flåm is a popular base for excursions into Norway's great outdoors. Strike out into the surrounding countryside and you'll find steep mountains, cascading waterfalls and bucolic farms, with some spectacular walking and cycling trails.
21 July
Norway:

Stavanger
Stavanger originally grew rich from its fishing industry, though these days it's Norway's oil boom that is powering the city's economic growth. In spite of this modern gold rush the historic centre of Stavanger retains its charm, and the spectacular Lysefjord is within easy reach of the city.
22 July
Norway:

Oslo
The intriguing city of Oslo, Norway's capital, has so much to offer, from the open air Norwegian Folk Museum to the amazing Vigeland sculpture park, and from the Holmenkollen Ski Museum to the Munch Museum's collection of memorable paintings. History, art and culture are what defines this lovely city.
23 July
Sweden:

Gothenburg
Gothenburg, Sweden's laid back second city, is a delightful mix of cobbled streets, neoclassical architecture and picturesque canals. The old town is full of history, with some interesting museums, and the thriving arts scene has helped to revitalise the city's previously run-down industrial districts.
24 July
Germany:

Warnemünde (Rostock)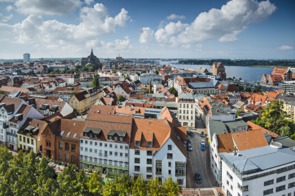 The old Hanseatic port of Rostock was heavily damaged in the Second World War, though attractive enclaves of historic architecture remain. The little village of Warnemünde, a suburb of Rostock, is home to one of the most appealing beaches on the Baltic coast.
25 July
Denmark:

Copenhagen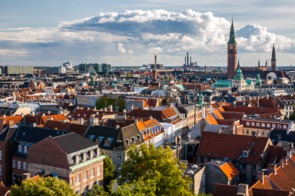 Wonderful Copenhagen is the perfect city to explore on foot, by bicycle or by water. Visit the bustling wharf at Nyhavn, enjoy the palaces, galleries and museums, wander through the amazing Tivoli Gardens, and if you have time, make the most of Copenhagen's gastronomic revolution.
26 July
Denmark:

Skagen
Situated at the very northern tip of Jutland, Skagen is famed for its wonderful light and beautiful coastal scenery, which attracted many artists during the 19th century. Today it's a popular destination for well-to-do Danes, drawn here by the beaches, charming architecture and spectacular sunsets.
28 July
Netherlands:

Amsterdam
Amsterdam is one of our very favourite cities to visit, as well as also being a perfect base to explore the nearby landscape of windmills and dikes. There is a wealth of famous museums and galleries to choose from, such as the Van Gogh Museum, the Rijksmuseum and the Anne Frank House.
30 July - 1 August
United Kingdom:

Newhaven, Invergordon, Ullapool
2 August
United Kingdom:

Greenock (Glasgow)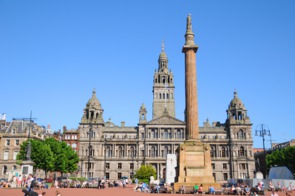 Gritty Glasgow is Scotland's largest city, renowned for its culture, style and the friendliness of its people. With internationally-acclaimed museums and galleries, stunning architecture, vibrant nightlife, fantastic shopping and a diverse array of restaurants and bars, Glasgow has something for everyone.
3 August
United Kingdom:

Belfast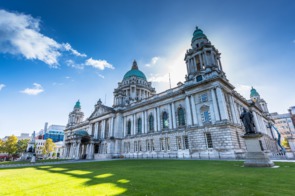 The 1998 Good Friday Agreement was a watershed moment for Northern Ireland, and its rejuvenated capital is enjoying a surge in popularity. The new Titanic Belfast museum is the star attraction, while the city centre boasts some handsome Victorian architecture and a lively pub scene.
4 August
United Kingdom:

Liverpool
Few British cities can match the historical and cultural significance of Liverpool. The famous docks have been transformed in recent years, and are now home to the Tate gallery and a museum honouring the city's most famous sons, the Beatles.
5 August
Ireland:

Dublin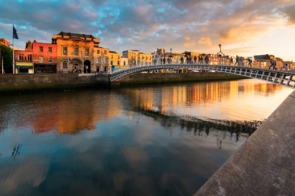 The city of Dublin has something for everyone with great shopping, beautiful Georgian architecture, lovely parks, galleries and museums. Everywhere you go you will be bowled away by the jovial Irish welcome. Don't miss the chance to sample a local pint of Guinness.
6 August
United Kingdom:

Holyhead
Holyhead is best known as the departure point for ferries to Ireland, but it's also the gateway to the enchanting island of Anglesey. This green and ancient land was once a druid stronghold, and the rugged landscape is crowned with some of the most beautiful castles in Wales.
7-8 August
Ireland:

Ringaskiddy
United Kingdom:

Portland
9 August
Arriving in Southampton
Southampton is the UK's leading port. Bustling modern cruise terminals, as well as wharfs and commercial harbours, line the waterfront, whilst the city itself is a fascinating mix of ancient and modern, with a picturesque old town, the original city walls still standing, and super-modern shopping centres and office complexes. On all corners you will see tributes to the city's rich history and maritime heritage. Henry V marched his troops through the Westgate on his way to the battle of Agincourt, The Mayflower sailed from here with a cargo of settlers to the New World, and the Titanic started her fateful voyage here.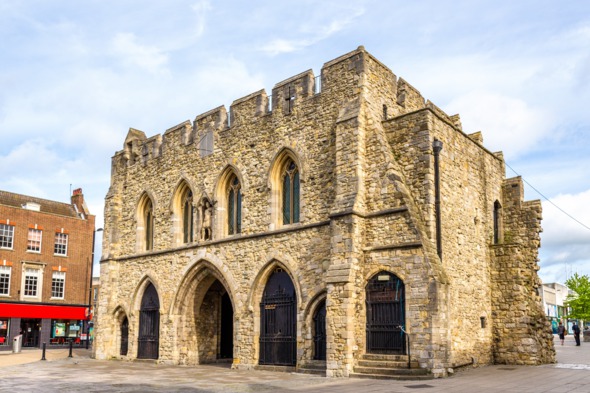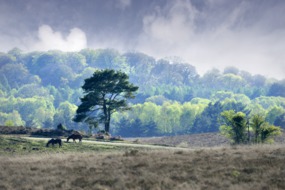 Don't miss
Just a short drive from Southampton is the magical New Forest with its quaint hamlets, historic towns and seaside villages. Look out for the ponies too.
Your home from home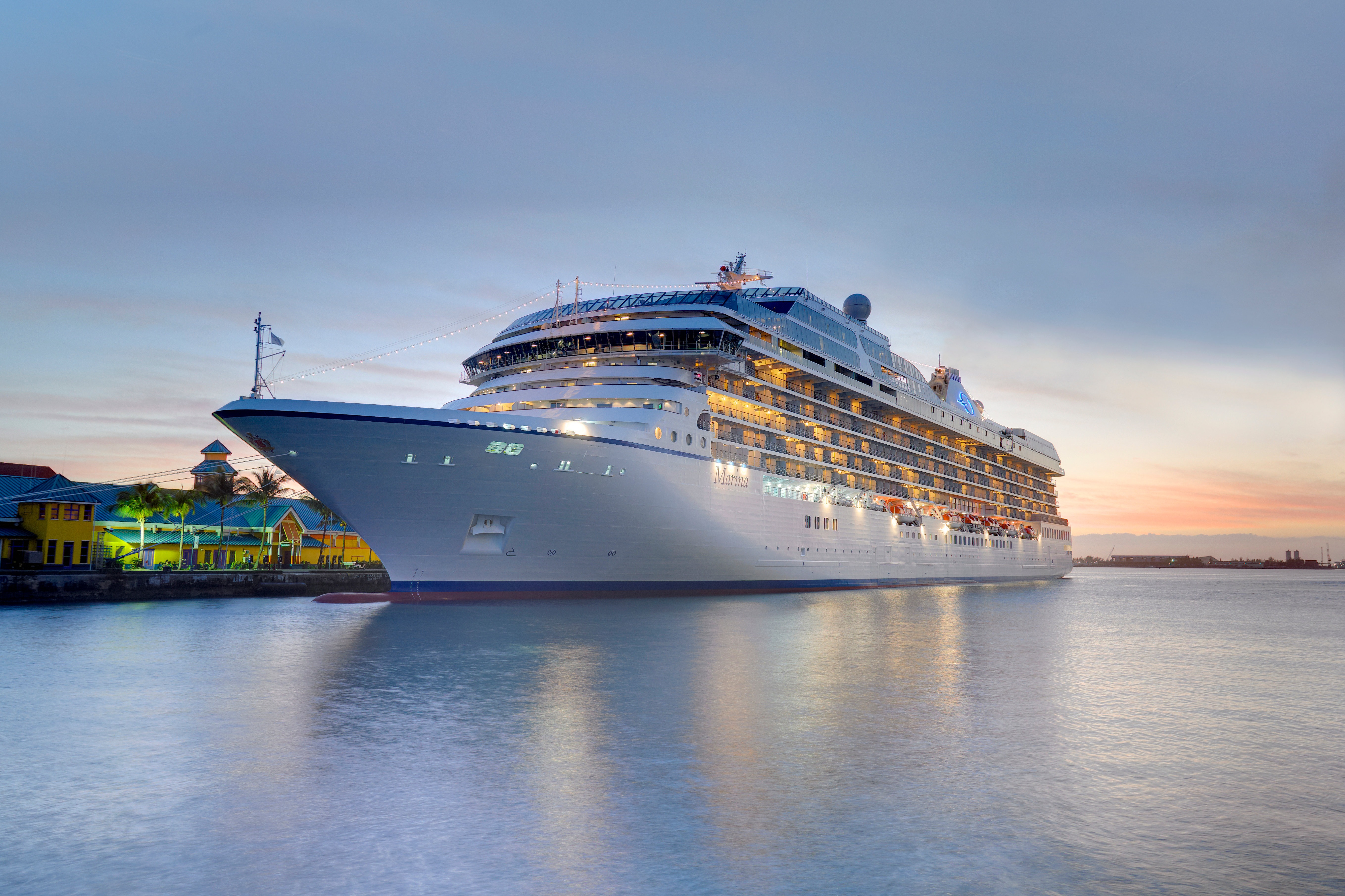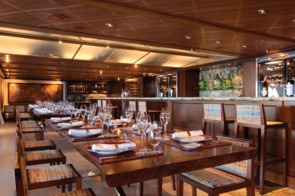 Purpose built for Oceania and bursting with style, sister ships Marina & Riviera are the perfect combination: small enough to be friendly and large enough to offer great facilities.
What we love
Above all, we love the fact that these ships are packed full of fabulous stuff - loads of amazing dining options, a collection of amazing artworks, wonderful learning opportunities and great accommodation. All of this is combined with the Oceania signatures: well-designed port intensive itineraries, great food, and a relaxed ambience.
Capacity
1250 Guests
Crew
800 International Staff
Style
Easy going and unpretentious, and at the same time stylish and oozing quality, Oceania's O class ships are a great choice for inquisitive and engaged travellers who enjoy good food.
Inclusions

All meals even in the speciality restaurants
Room service dining 24 hours a day
All soft drinks, bottled water, specialty coffees, teas and juices
Shuttle service from ship to city centre in many ports of call
Airfare (conditions apply)
Internet (conditions apply)
Loads of extras for Concierge Class and above
More about Marina
Tailor-make your trip
Ways to make it better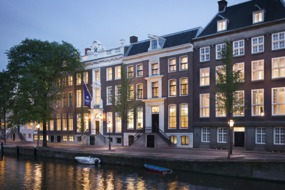 Two nights in Amsterdam
There is a fantastic range of canal front hotels to choose from, but we love the new Waldorf Astoria.
Around Amsterdam
Visit windmills in Zaanse Schans, the flowers at Keukenhof, or the cheese market in Alkmaar.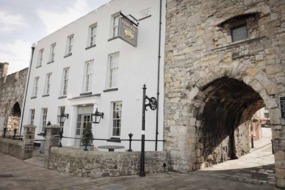 Overnight in Southampton
Stay at the Pig in the Wall, stylish with great food. Very small so book early.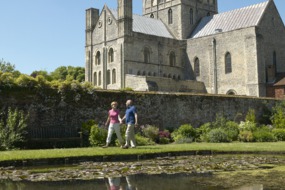 Day trips from Southampton
Visit historic Winchester, home to King Arthur's Round Table, the Great Hall and Winchester Cathedral.