Journey Type
Cruise only (Please call for flight options)
22 February
Setting sail from Melbourne
Culturally sophisticated and fashionably hip, Melbourne combines edgy street art with gold rush era architecture while offering excellent restaurants and top museums. We love the upmarket beachside neighbourhood of St Kilda, an ideal base to explore the city, or you could spend a few days seeing Victoria's other attractions, such as the beautiful 12 Apostles along the Great Ocean Road, or tasting the excellent wines of the Yarra Valley.
Don't miss
Go wine tasting in the Yarra Valley, one of Australia's best and most scenic wine regions.
24 February
Australia:

Sydney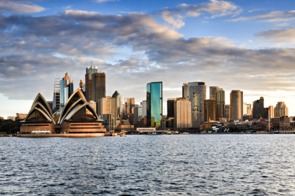 One or our favourite cities in the world, we love pretty much everything about Sydney. Offering outdoor living at its best, the city is known for the excellent beaches but offers so much more, including a thriving and varied food scene inspired by Asian and European flavours.
27 February
New Zealand:

Doubtful Sound, Dusky Sound
27 February
New Zealand:

Milford Sound
Milford Sound is New Zealand's most iconic sight, a breathtaking fjord crowned by the soaring Mitre Peak. Despite a remote location, on the western coast of the South Island, the fjord attracts thousands of visitors every year, such is the beauty of this raw and unspoilt landscape.
28 February
New Zealand:

Dunedin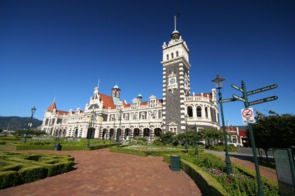 Visitors to Dunedin are amazed by the extraordinary Victorian and Edwardian buildings dating back to the gold rush, which bring to mind the city's Scottish roots - not least when the sound of the pipes echoes through the streets.
1 March
New Zealand:

Christchurch
A garden city where punts glide down the Avon River, you'd be forgiven for thinking you were still in the UK when arriving into Christchurch, New Zealand's most English of cities.
2 March
New Zealand:

Wellington
New Zealand's cosmopolitan capital is arguably the country's most likeable city. Hemmed in by forest-clad hills, Wellington is compact and easily walkable, with a lovely waterfront area where you'll find the must-see Te Papa national museum. The city is also renowned for its strong winds, so make sure you hold on to your hat!
4 March
New Zealand:

Tauranga
Tauranga is the largest city on the Bay of Plenty, and is said to be one of the sunniest spots in the whole of New Zealand. There's a real boom town feel here, with new restaurants, bars and hotels opening all the time, and neighbouring Mount Maunganui is a popular beach destination.
5 March
New Zealand:

Auckland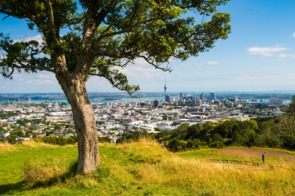 Auckland offers a buzzing waterfront and a vibrant arts scene, and provides a fascinating introduction to New Zealand's proud cultural heritage. The centre is home to excellent shopping and a number of fantastic restaurants, and to the west is the city's oldest wine region.
6 March
New Zealand:

Bay of Islands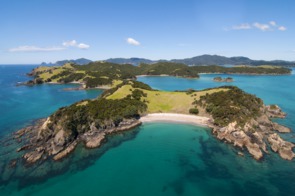 The beautiful Bay of Islands is scattered with some 150 undeveloped islands, an idyllic landscape of bright skies, secluded beaches and clear blue waters. The bay was also the site of the first permanent British settlement in New Zealand, and it was here that the Treaty of Waitangi was signed in 1840 between the British Crown and the Maori chiefs.
9 March
Australia:

Sydney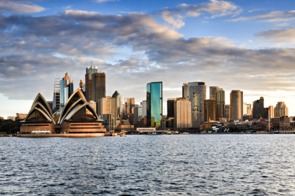 One or our favourite cities in the world, we love pretty much everything about Sydney. Offering outdoor living at its best, the city is known for the excellent beaches but offers so much more, including a thriving and varied food scene inspired by Asian and European flavours.
11 March
Australia:

Brisbane
Brisbane has plenty of shopping malls and, with great weather, a fantastic café culture. Amongst the steel and glass skyscrapers are some interesting historic buildings, and with plenty surrounding the city there's enough on offer to make for an interesting short stay.
13 March
Australia:

Airlie Beach
The lively town of Airlie Beach is backpacker central, and serves as a transport hub for the many offshore attractions of the east coast. From here you can take a trip out to snorkel on the Great Barrier Reef, or visit the stunning tropical beaches of the nearby Whitsunday Islands.
17 March
Australia:

Darwin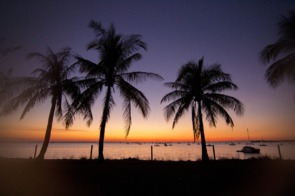 More of a large town than a city, Darwin is less about what's contained within the city limits and more about the huge expanse of wild landscape that's outside it. Closer to Jakarta than Sydney, the city really does feel remote in its tropical perch.
20 March
Indonesia:

Bali
The beaches, spectacular volcanic scenery and lush green rice terraces lend Bali a natural beauty that seems to dovetail perfectly with the island's distinct Hindu culture, which adorns the landscape with stunning temples.
23 March
Singapore:

Singapore
Singapore's heritage as an important trading post means that there is a real cultural mix, with four official languages: English, Chinese, Malay and Tamil. Step away from the gleaming towers and you'll find yourself transported into another world amongst the intoxicating streets of Chinatown and Little India.
25 March
Brunei:

Bandar Seri Begawan (Muara)
Muara is the main port of Brunei Darussalam, a tiny Islamic sultanate on the northern coast of Borneo. The sultan's wealth is legendary, as is his sprawling 300-acre palace, although the capital city, Bandar Seri Begawan, is a surprisingly understated and likeable place, with an intriguing mix of Malay, Chinese and indigenous cultures.
27 March
Vietnam:

Ho Chi Minh City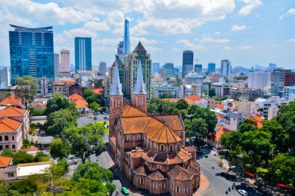 Saigon, as it was known then, was the capital of the South during the Vietnam War, and American-style capitalism has been embraced more enthusiastically here than in the North, with a clutch of shining skyscrapers standing as testament to Vietnam's surging economic growth.
30-31 March
Arriving in Hong Kong
Hong Kong is a fantastic place to begin or end a cruise, a striking mix of ancient and modern, Chinese and British, and there is a lot more to the city than just skyscrapers and high finance. On Hong Kong Island itself you'll find the bustling financial centre of Central district, the more traditionally Chinese Western district and the shops of Causeway Bay, while on the mainland Kowloon Peninsula the district of Tsim Sha Tsui is where most of Hong Kong's best hotels are located, and the atmospheric markets of Mong Kok are just to the north.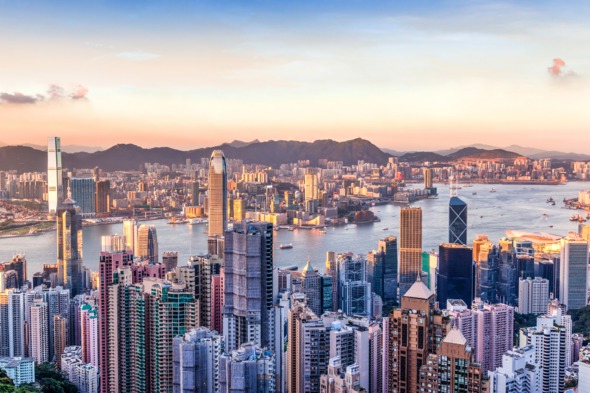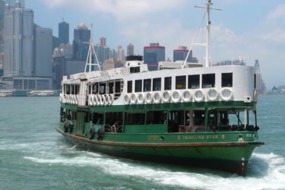 Our tip
Take the Star Ferry from Tsim Sha Tsui to Central. They have been carrying passengers since 1888, and these charming ferry boats offer an up-close look at Hong Kong's much photographed skyline.
Your home from home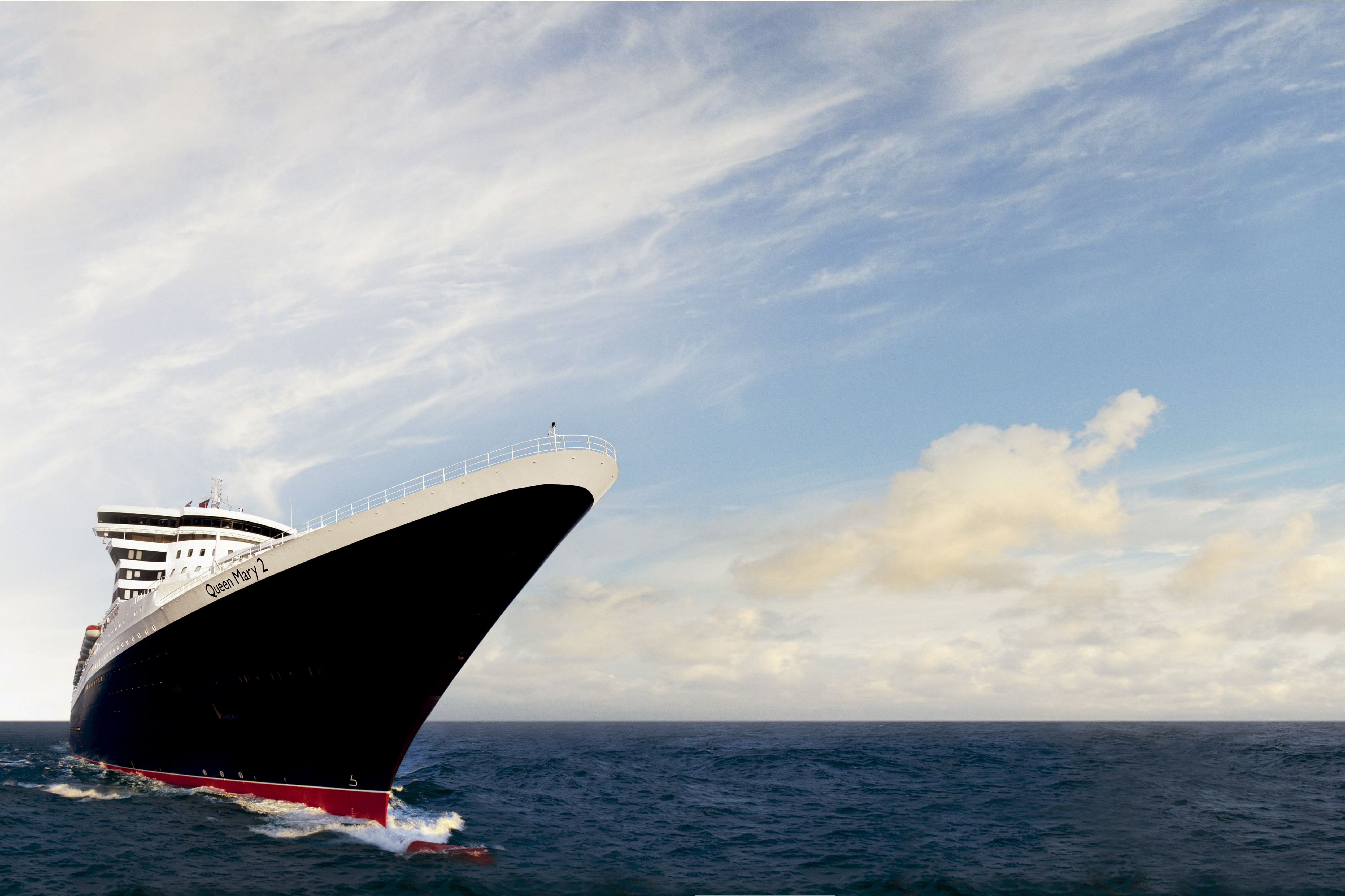 Queen Mary 2 is Cunard's most magnificent ocean liner and the flagship of the fleet.
What we love
Modern features combined with traditional and elegant décor reminiscent of the golden age of cruising helps create an unforgettable journey particularly when sailing past the Statue of Liberty into New York. We particularly like the excellent Queens Grill accommodation which offers additional space and access to the exclusive Queens Grill restaurant, along with dedicated lounges and deck areas.
Capacity
2,620 Guests
Crew
1,253 International Staff
Style
Traditionally formal cruising with the evening attire always expected to be refined even on 'informal' evenings.
Inclusions

Meals in the main restaurants
Traditional afternoon tea
Soft drinks, tea and specialty coffee
All onboard entertainment
Unlimited use of the Fitness Centre
More about Queen Mary 2
Tailor-make your trip
Ways to make it better
Where to stay in Melbourne
The Crown Towers – if it's good enough for Heston, it's good enough for you and us.
Excursions from Melbourne
See the 12 Apostles along the Great Ocean Road. At sunset they are particularly breathtaking.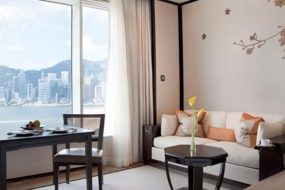 Our favourite hotel in Hong Kong
The iconic Peninsula Hong Kong is, in our opinion, the city's finest, and the Harbour View rooms offer picture postcard views of Victoria Harbour.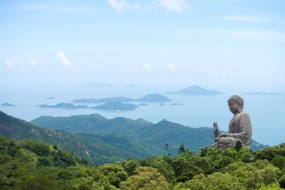 Explore Hong Kong
There's more to Hong Kong than just the city, so explore Lantau Island, home to the Po Lin Monastery and its 34 metre high bronze Tian Tan Budda statue.