Journey Type
Cruise only (Please call for flight options)
17 April
Setting sail from Kobe
Small in size and cosmopolitan in its outlook, Kobe is a thoroughly pleasant city with a long and distinguished history as one of Japan's main trading ports. Kobe's past as a commercial hub is reflected in its architecture, with a number of unusually European-looking houses, as well as a charming, if slightly touristy, Chinatown. Kobe is overlooked by Mount Rokko, and you can take a cable car to the top for marvellous views. The city is also an important centre for sake production, so it's a great place to sample Japan's most famous tipple.
Don't miss
Kitano-cho was the centre of foreign trade in the 19th century, so here you can find the former mansions, Ijinkan, which are open to the public. A great area to just wander around.
18 April
Japan:

Okayama
Said to be Japan's sunniest city, Okayama is situated on the northern shore of the Seto Inland Sea, near to the bridge that links the islands of Honshu and Shikoku. The city is known for its impressive black castle, which overlooks the stunning Koraku-en gardens.
19 April
Japan:

Takamatsu
The laid back port city of Takamatsu sits on the north coast of Shikoku, the smallest of Japan's major islands, and is home to the beautifully designed Ritsurin Koen, one of Japan's most famous historical gardens.
20 April
Japan:

Miyajima Island
20 April
Japan:

Hiroshima
On 6 August 1945 the world witnessed the terrifying power of nuclear weapons for the first time, unleashed on the unsuspecting Japanese city of Hiroshima. The modern city's sobering Peace Memorial Park commemorates that fateful day, which left more than 140,000 dead.
21-23 April
Japan:

Moji (Kitakyushu), Kumamoto, Yakushima
24 April
Japan:

Amami-Oshima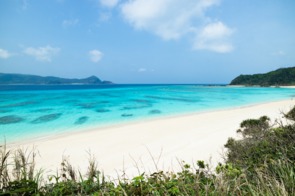 The island of Amami-Oshima is rich in flora and fauna thanks to a mild subtropical climate, and a number of whale species can be spotted in the surrounding waters during the winter. The island also has some lovely white sand beaches, and is known for producing high quality hand-made silk.
25 April
Japan:

Naha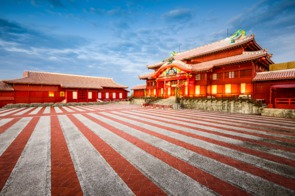 Naha is the capital of Okinawa prefecture, a subtropical region of southern Japan with its own distinct culture. The city is a bustling commercial centre despite being flattened during the Second World War, and the architectural highlight is the elegant Shuri Castle, a UNESCO World Heritage Site.
27 April
Philippines:

Batan Island
Batan Island is the gateway to the Philippines' northernmost province, Batanes, home of the indigenous Ivatan people. Batan's beautiful landscape of undulating hills and pastures is dotted with little villages, where the houses are built in a traditional style using coral, limestone and cogon grass.
28 April
Philippines:

Vigan
The pretty Spanish colonial town of Vigan is one of the oldest in the Philippines, founded in the 16th century. The uniquely well preserved architecture has earned the town UNESCO-listed status, and the cobbled streets echo with the sound of horse-drawn carriages.
29 April
Philippines:

Hundred Islands
There are actually 123 islands in the Hundred Islands National Park, ranging from mushroom-shaped limestone outcrops to larger islands fringed with sandy beaches. Native wildlife includes macaques, dolphins, dugongs, turtles and giant clams, and there are some excellent snorkelling spots.
30 April
Arriving in Manila
Manila is a sprawling, chaotic conglomeration of soaring skyscrapers, faded colonial facades and ramshackle slums, and it's certainly not everyone's cup of tea. But if you have the stamina and an inquisitive nature, there is plenty to be enjoyed in the Philippines' boisterous capital, including the world's oldest Chinatown, the historic walled city of Intramuros and the bustling shopping malls of Makati. You can escape the madness and grab some respite in pleasant Rizal Park, or explore the remarkable Chinese Cemetery, where Manila's wealthiest Chinese citizens are laid to rest in unbelievably lavish mausoleums, complete with chandeliers, kitchens and air-conditioning!
Our tip
Cool and laid back is the style here. Don't lose face by losing your temper, and don't fret about delays – arriving on time isn't polite anyway.
For once-in-a-lifetime tailor-made itineraries, Mundy Adventures specialises in expedition cruises to some of the most wonderful places on earth; places often only accessible by water.
Your home from home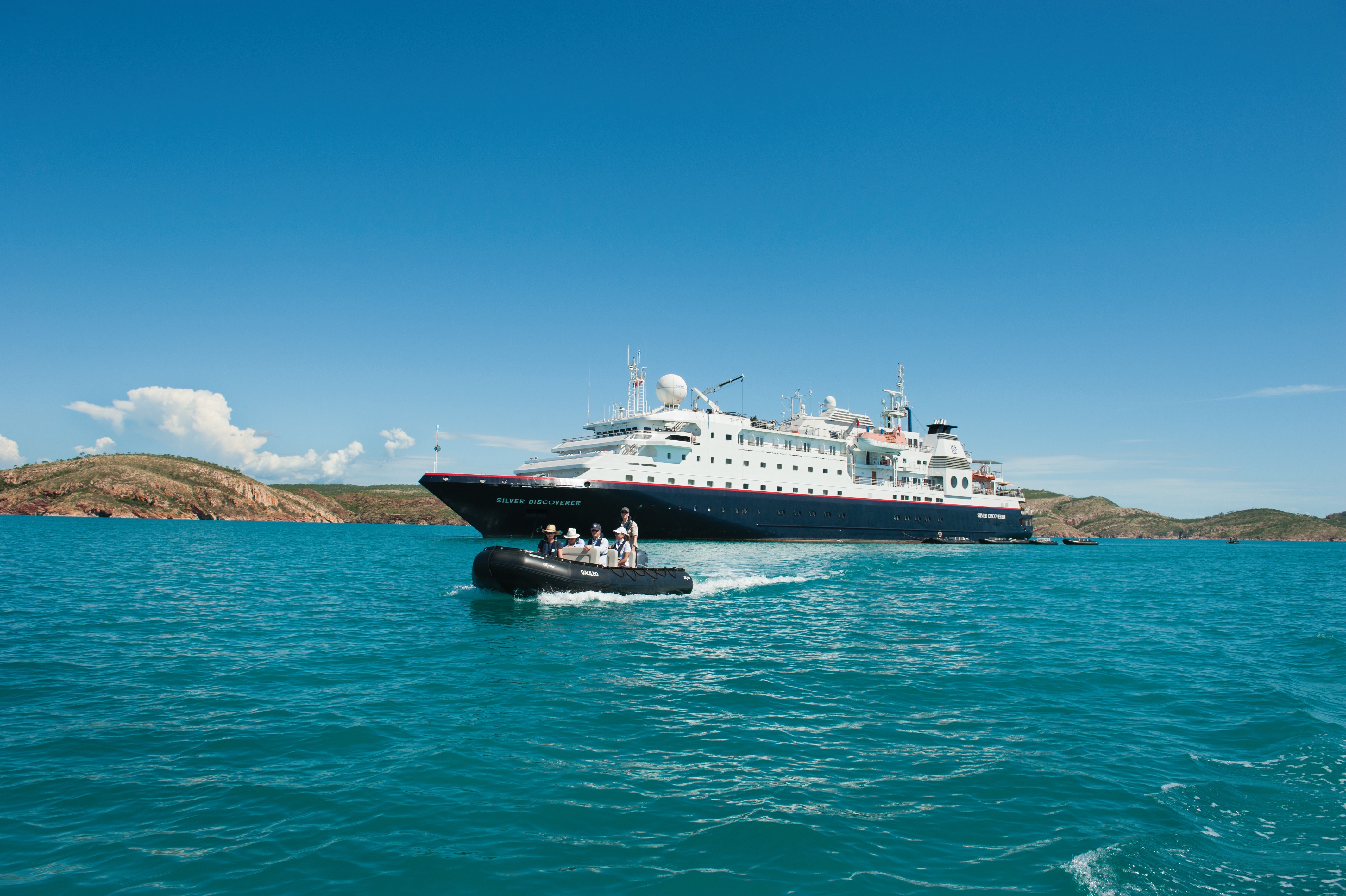 Thrilling, awe-inspiring and completely unforgettable – Silver Discoverer takes just 120 privileged travellers to some of the most remote regions of the Pacific Ocean.
What we love
The intimate Silver Discoverer gives you a supremely comfortable home from home as you visit places with no tourism infrastructure whatsoever. Without the ship, you simply wouldn't be able to get there. But as it is, you can travel like an intrepid explorer, but without any compromise on comfort.
Capacity
120 Guests
Crew
72 International Staff
Style
Cosy, welcoming, stimulating, exciting - this ship has it all! If you enjoy the finer things in life but have an adventurous spirit, you will find yourself in congenial company on board.
Inclusions

All meals including room service and hot rocks on deck in the evening
All drinks including wines and spirits
Stimulating lecture programme with expert naturalists and guides
All excursions and zodiac rides
Snorkel equipment on warm water cruises
Silversea complimentary parka for selected cold itineraries
Gratuities
More about Silver Discoverer
Tailor-make your trip
Ways to make it better
Where to stay in Kobe
We like Hotel La Suite right on the waterfront.
Around Kobe
Go to the Sake breweries in the Nada district – much of the best sake comes from this region.
Where to stay in Manila
If you're a fan of classic colonial hotels, the Manila Hotel is one for you.
Excursions from Manila
Visit the nearby heritage town of Taal and step back in history.