Journey Type
Sailing from the UK
15 September
Setting sail from Dover
White Cliffs Country is a fascinating region, one packed with history and natural beauty. We think there is no sight like that of the stunning cliffs rising from the sea, topped by the fortifications of Dover Castle, and surrounded by lush green countryside. But the nearby area is also packed with charm, and not so further afield are captivating pretty villages, fascinating towns such as Sandwich (one of the original Cinque ports), and of course Kent's glory, Canterbury with its magnificent cathedral. A final thought must go to the many castles including Deal, Walmer and the magnificently photogenic Leeds Castle.
Our tip
You will be amazed how much there is to see and do, so drive down early, pick a base such as Canterbury to explore, and join your cruise completely relaxed.
16-17 September
United Kingdom:

Portland, Falmouth
18 September
United Kingdom:

Fishguard
Fishguard holds the unusual distinction of being the site of the last invasion of Britain by a foreign power; a band of 1,400 French revolutionaries landed here in 1797, and were promptly repelled by the locals. The surrounding countryside is also full of history, with a plethora of impressive medieval castles.
19 September
United Kingdom:

Liverpool
Few British cities can match the historical and cultural significance of Liverpool. The famous docks have been transformed in recent years, and are now home to the Tate gallery and a museum honouring the city's most famous sons, the Beatles.
20 September
Ireland:

Dublin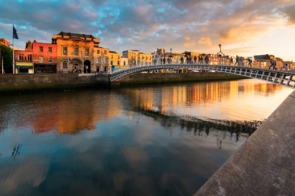 The city of Dublin has something for everyone with great shopping, beautiful Georgian architecture, lovely parks, galleries and museums. Everywhere you go you will be bowled away by the jovial Irish welcome. Don't miss the chance to sample a local pint of Guinness.
21 September
United Kingdom:

Belfast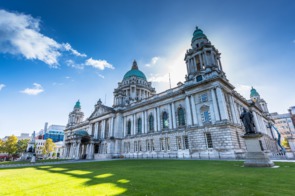 The 1998 Good Friday Agreement was a watershed moment for Northern Ireland, and its rejuvenated capital is enjoying a surge in popularity. The new Titanic Belfast museum is the star attraction, while the city centre boasts some handsome Victorian architecture and a lively pub scene.
22-23 September
United Kingdom:

Campbeltown
Ireland:

Killybegs
25 September
United Kingdom:

Stromness
Stromness is the second biggest town in the Orkney Islands, an atmospheric and friendly place with a proud seafaring heritage. Enjoy local music in a cosy pub, explore independent shops and galleries or head out to one of the nearby prehistoric sites, such as the intriguing Ring of Brodgar.
26 September
United Kingdom:

Peterhead
27-28 September
United Kingdom:

Edinburgh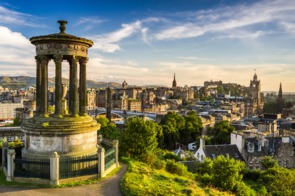 Cosmopolitan Edinburgh, Scotland's lovely capital, is located in spectacular countryside, always visible from the city centre. Striking architecture, lots to see and do, and great food mean that your time here will be very busy. And if your visit coincides with the Festival, you have a treat in store.
29 September
United Kingdom:

Newcastle-upon-Tyne
Renowned for its boisterous nightlife, passionate football fans and shipbuilding heritage, Newcastle has been reinvented in recent years as a forward-looking cultural hub. Key to this has been the BALTIC Centre for Contemporary Art, the centrepiece of the rejuvenated Gateshead Quays.
30 September
United Kingdom:

Great Yarmouth
1 October
United Kingdom:

Dover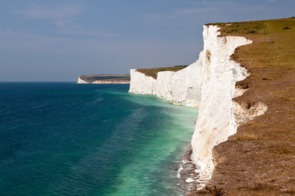 White Cliffs Country is a fascinating region, one packed with history and natural beauty. We think there is no sight like that of the stunning cliffs rising from the sea, topped by the fortifications of Dover Castle, and surrounded by lush green countryside.
2 October
Netherlands:

Rotterdam
One of the great ports of Europe, Rotterdam's impressive skyline can be seen from far and wide. With great architecture both ancient and modern, fantastic exhibition and concert halls, theatres, pretty galleries and numerous museums, there is so much to do when you stay here.
3 October
Belgium:

Antwerp
Antwerp is a city bound up with the arts, once home to the likes of Rubens and Van Dyck, and more recently carving out a reputation as the fashion capital of Belgium. It's also a magnet for shopaholics, with designer boutiques and jewellers galore.
5-6 October
France:

Rouen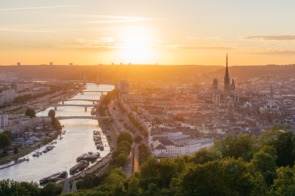 Rouen has endured a turbulent history: it was here that Joan of Arc was burnt at the stake in 1431, and much of the city was destroyed during World War II. Many cruise visitors head straight for Paris, an hour away by train, which is a shame since there's so much to see in Rouen, including a beautiful cathedral and the atmospheric Medieval quarter.
7-9 October
France:

Cherbourg
United Kingdom:

Portland, Falmouth
11 October
Spain:

La Coruña
La Coruña is the largest city in Galicia, a beautiful region of lush green countryside and wild, windswept beaches. Historical sights of note include the Tower of Hercules, a UNESCO-listed Roman lighthouse, and the city is also home to some great seafood restaurants.
12 October
Portugal:

Leixoes (Porto)
13 October
Arriving in Lisbon
The roots of historic Lisbon's fame lie in its strategic position on the edge of the Atlantic and the fact it offers one of the world's greatest natural harbours. No surprise therefore that it became the home of the world's most famous explorers such as Vasco da Gama, Magellan and Prince Henry the Navigator. Built on seven hills, we always find Lisbon to be soulful, captivating and picturesque, with architecture which reflects its status as a great port.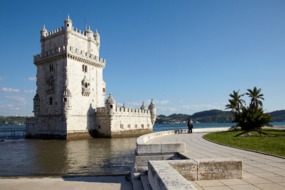 Don't miss
Belem Tower, dating from the 1500s, was both a fortress and the explorers' departure point. On the façade you will find a stone rhinoceros sculpted into the tower – Europe's first sight of this extraordinary beast!
Your home from home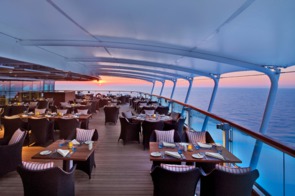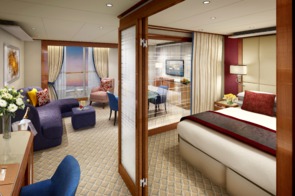 Once again Seabourn leaps ahead, expanding the most modern luxury fleet with the innovative Seabourn Encore and Ovation.
What we love
When Seabourn introduced the three sisters, they changed the face of luxury cruising. Seabourn Encore (and her sister Seabourn Ovation, due to be completed in 2018), with 604 guests on board, will take things a step further, with lots of new thinking and special additions, continuing Seabourn's magical ability to surprise and delight.
Capacity
604 Guests

Style

The contemporary décor appeals to a sophisticated and cosmopolitan crowd. With lots of outside space, you can enjoy an al fresco experience if you choose.

Inclusions

All meals in all restaurants including room service
Open bar policy throughout the ship
Onboard entertainment and lecture programme
Extensive spa and fitness facilities
Programme of daytime activities
Gratuities

Year launched
2016 (Seabourn Encore) / 2018 (Seabourn Ovation)
Tonnage
40,350 grt
More about Seabourn Ovation
Tailor-make your trip
Ways to make it better
Extend your stay in Kent
We love historic Walletts Court, just ten minutes outside Dover but feels like another world – cosy, welcoming, and great food too.
Our recommended private tour
An extraordinary trip up the coast by RIB to the mouth of the Stour River and the orange seals basking on the mudflats.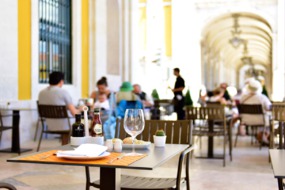 Our recommended hotel
The Pousada de Lisboa, newly opened in May 2015, has a great location in the heart of the city and an interior to wow you.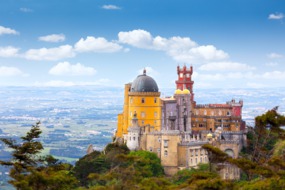 Take a day trip from Lisbon
Visit Sintra – Roman and Moorish influences make this magical city with its fairytale palaces and extravagant villas a must.