Journey Type
Cruise only (Please call for flight options)
25 September
Setting sail from Vancouver
Cosmopolitan Vancouver is a city that rewards exploration, an eminently liveable place and an easy gateway to the natural beauty of British Columbia. The culinary scene here is a particular draw, with seafood galore and some fantastic Asian restaurants, and the city has also been at the forefront of the craft beer movement. Verdant Stanley Park is a favourite of locals and visitors alike, while Kitsilano's beaches and wooden houses are wonderfully picturesque. Cultural attractions tend to be on a smaller scale than you'd expect from a city of this size, but the thrill of stumbling across one of Vancouver's quirky little galleries is all part of the city's appeal.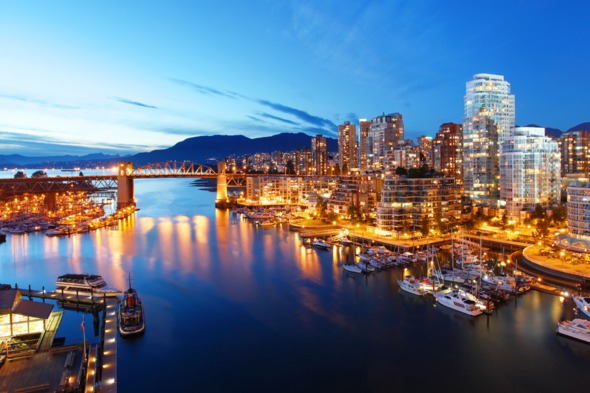 Don't miss
Grouse Mountain – just minutes from the centre, and reached via the Grouse Mountain Skyride, a one-mile aerial journey for amazing panoramic views of the city, sea and surrounding mountains.
28 September
United States:

Santa Barbara
Sunny Santa Barbara is one of the loveliest cities on the Californian coast, with a beautiful stretch of beach against the backdrop of the Santa Ynez mountains. Architectural highlights include the 18th century Spanish Mission church, and there are plenty of excellent bars, restaurants and shops.
29 September
United States:

San Diego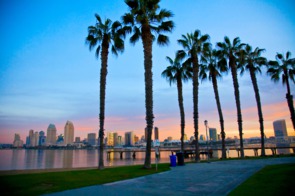 Laid-back, friendly and blessed with near-perfect weather all year round, San Diego is one of America's most likeable cities. Enjoy a stroll through Balboa Park, dotted with beautiful Spanish Renaissance-style architecture, take a whale watching trip along the coast, or sample the nightlife of the trendy Gaslamp Quarter.
30 September - 1 October
At sea
2 October
Mexico:

Manzanillo
4 October
Mexico:

Huatalco
5 October
Guatemala:

Puerto Quetzal
Puerto Quetzal is the jumping off point for exploring the fascinating interior of Guatemala, and the highlight of this intriguing country has to be UNESCO-listed Antigua. This colourful colonial town, 90 minutes from the port, enjoys a spectacular setting against a backdrop of volcanoes, and is well worth the trip.
6 October
Nicaragua:

Corinto
8 October
Panama:

Fuerte Amador (Panama City)
10 October
Ecuador:

Manta
The Ecuadorian port of Manta is known as the "tuna capital of the world", and you'll see plenty of fishing boats as you arrive. The beach is a popular destination for local tourists, but you may find that the nearby town of Montecristi, home of the Panama hat, makes for a more interesting excursion.
12 October
Peru:

Trujillo (Salaverry)
Salaverry is the nearest port to Trujillo, northern Peru's most important city. Located amongst the verdant Andean foothills, Trujillo is home to a host of beautiful colonial buildings, and is also known for the spectacular nearby ruins of Chan Chan, the largest pre-Columbian city in South America.
13-14 October
Peru:

Lima (Callao)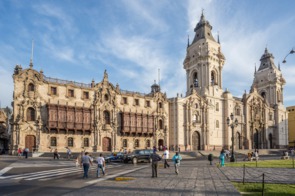 Peru's underrated capital enjoys a fine setting on the Pacific coast, and the handsome colonial-era buildings surrounding the Plaza de Armas give clues to Lima's distinguished history; for three centuries this was the capital of the Spanish Americas, when the city grew rich on the back of plundered Inca gold.
17 October
Chile:

Coquimbo
18 October
Chile:

Valparaíso
Characterful, colourful and a little chaotic, the port city of Valparaíso is scattered across 45 vertiginous hills. Thanks to this difficult topography the city streets are punctuated by steep staircases and funicular elevators, and energetic explorers will be rewarded with wonderful views of the pastel hued buildings that hug the slopes.
20 October
Chile:

Puerto Montt
Puerto Montt is the capital of the Chilean Lake District, spread out around a wide bay against a backdrop of snow-capped volcanoes. This wild region offers a host of outdoor activities, including mountain hikes, kayaking, white water rafting, fishing, zip lining and cycling.
21 October
Chile:

Chilean Fjords
23 October
Chile:

Punta Arenas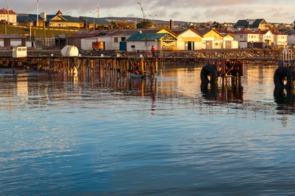 The weather-beaten city of Punta Arenas is a laid back and welcoming place, in spite of its inhospitable location on the shores of the Strait of Magellan. Nearby attractions include penguin colonies and the dramatic scenery of Torres del Paine National Park, while beyond the horizon lie the frozen wastes of Antarctica.
24 October
Chile:

Glacier Alley
Glacier Alley runs along a beautiful stretch of the Beagle Channel in Tierra del Fuego, where glaciers originating in the ice fields of Patagonia crumble into the sea. Make sure you have your camera at the ready to capture the views as you sail through this stunning region.
24 October
Argentina:

Ushuaia
Perched on the ragged southern edge of Argentina, where the snow-capped Andes fall away into the churning sea, Ushuaia has a frontier town feel to it, and serves as the base for expeditions into the icy waters of Antarctica.
25 October
Chile:

Cape Horn
Surrounded by notoriously treacherous waters and battered by gale force winds known as the Furious Fifties, Cape Horn is the dramatic southernmost headland of the Tierra del Fuego archipelago. This is the point where the Atlantic and Pacific Oceans meet, watched over by a lonely lighthouse.
26 October
Falkland Islands:

Stanley
The rugged and windswept Falkland Islands make for a fascinating stop on the way to or from Antarctica. Over 80% of the population lives in the capital, Stanley, though humans are far outnumbered by other creatures, including penguins, sea lions and albatrosses.
29 October
Uruguay:

Montevideo
Located just across the Río de la Plata from Buenos Aires, Uruguay's underrated capital is a cosmopolitan and eclectic mix of colourful colonial architecture and high rise modernity. The 14-mile waterfront promenade, La Rambla, is a popular and pleasant place to be on a summer's evening.
30 October
Argentina:

Buenos Aires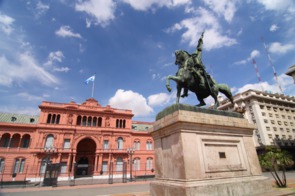 The streets of Buenos Aires are redolent of a grand old European capital, lined with elegant architecture that wouldn't look out of place in Madrid or Paris. There is also plenty of Latin passion on display: Argentina is the home of tango, that most electrifying of dances, and has played host to countless revolutions over the years.
31 October
Uruguay:

Punta del Este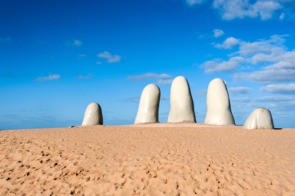 The upmarket Uruguayan beach resort of Punta del Este is where the A-listers come to party, with a reputation as the Saint Tropez of South America. The town also has an arty side, typified by intriguing sculptures such as the giant concrete fingers emerging from the beach at Playa Brava.
3 November
Arriving in Rio de Janeiro
The carnival capital of the world, Rio de Janeiro needs little introduction. We can think of few cities in the world that are able to compete when it comes to location: hugging the beautiful sandy shore and surrounded by jungle-clad islands and mountains, including the iconic Corcovado, the setting for Brazil's most vibrant city is simply breathtaking. Strut your stuff on Copacabana beach, shimmy to the rhythms of samba and bossa nova, or just drink in the view from the feet of Christ the Redeemer - Rio is truly a destination to be savoured.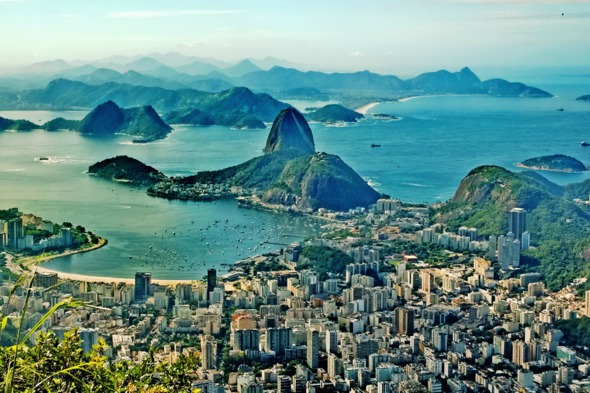 Our tip
Copacabana is the city's most famous beach, and a must-visit, but we prefer Ipanema for its more upmarket vibe.
Your home from home
The lovely sisters Volendam and Zaandam, carrying just over 1,400 guests each, are the perfect size to combine intimacy with extensive facilities, and a great onboard experience with a comfortable ride.
What we love
The Holland America hallmark décor is distinctive and memorable, with a huge collection of art and sculptures as a backdrop to the stylish public areas. Volendam and Veendam have distinctive themes in play - a floral garden focus for Volendam, and great world music through the ages on Veendam.
| | |
| --- | --- |
| Capacity | 1,432 Guests |
| Crew | 615 International Staff |
| Style | These intimate ships are perfect for meeting new people, so the atmosphere is elegant but friendly, with lots to do and plenty of choice. |
| Year Built | 1996 (Volendam) / 2000 (Zaandam) |
| Last Refurbished | 2014 (Volendam) / 2013 (Zaandam) |
| Tonnage | 61,214 grt (Volendam) / 61,396 (Zaandam) |
| Length | 781 feet |
| Breadth | 106 feet |
| Cruising Speed | 23 knots |
More about MS Zaandam
Tailor-make your trip
Ways to make it better
Our favourite hotel in Vancouver
If you're not committed to the waterfront where the ships come in, we love the Rosewood Hotel Georgia.
Stay a little longer in Canada
If you've time, set aside a couple of days to travel to Knight Inlet Lodge for bear viewing.
Our favourite hotel in Rio
We like the Belmond Copacabana Palace – go for the upper floor suites for great views over the ocean.
Around Rio
The extraordinary thing is that right by the city is the Tijuca Forest, great for a four wheel drive tour in acres of lush mountainous national park.