Journey Type
Cruise only (Please call for flight options)
16 May
Setting sail from Barcelona
Barcelona, the cosmopolitan capital of Catalonia, is one of our favourite ports of call. From the warren-like medieval streets of the Barri Gòtic to the fantastical modernist architecture of Antoni Gaudí, from the dizzy heights of Mount Tibidabo to the golden sands of Barceloneta, there's never a dull moment in this most beguiling of cities. Take a stroll along the Ramblas, soak up the wonderful art of Picasso and Miró, or watch Lionel Messi work his mesmerising magic at the Camp Nou. Barcelona is truly a city with something for everyone.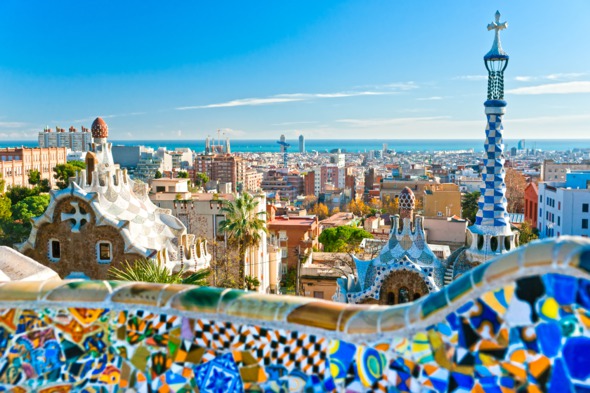 Don't miss
Gaudí's crowning masterpiece, the church of La Sagrada Familia, is an utterly unique building, a soaring structure that's rich in bizarre little details. It's also still not finished; despite the fact that construction began in 1882, the current completion date is scheduled for 2026!
17 May
France:

Sète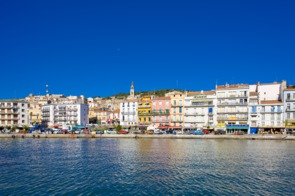 The down-to-earth port of Sète, sandwiched between the Mediterranean and the Etang de Thau lagoon, is a working town rather than a tourist hotspot, though the canals and colourful buildings have a certain charm. It's also a great spot for a seafood lunch, and a visit to the nearby citadel of Carcassonne is a popular excursion.
18 May
Spain:

Tarragona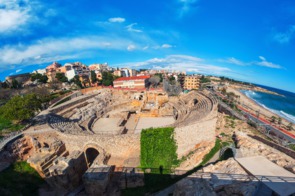 The busy port of Tarragona, situated on the Catalan coast to the south of Barcelona, is a city full of history. This was the base from which the Romans launched their conquest of the Iberian peninsula, and there are plenty of reminders of this period, including an impressive seafront amphitheatre.
20 May
Spain:

Málaga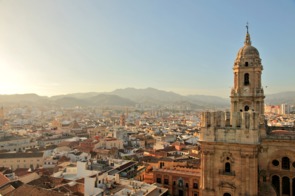 Málaga boasts plenty of chic restaurants and bars where you can ease into the rhythms of life in southern Spain, before exploring sights including the intriguing, unfinished Gothic cathedral, and a museum devoted to the city's most famous son, Pablo Picasso.
21 May
Gibraltar:

Gibraltar
Sovereignty of 'The Rock' has been a thorny issue ever since Gibraltar was ceded to Britain in 1713, though on the ground it's clear where most locals' sympathies lie. Gibraltar is often described as 'more British than Britain', a curious enclave of red postboxes, double decker buses and chip shops.
22 May
Morocco:

Casablanca
Bustling and modern, fizzing with industry and commerce, Casablanca is often overlooked in favour of Morocco's better known tourist draws. But then this is part of its appeal: it's an authentic and unvarnished city, and it's also home to the spectacular modernist architecture of the Hassan II Mosque.
23 May
Morocco:

Tangier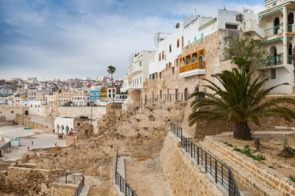 After years of neglect, Tangier is finally being restored to its former glory as a cosmopolitan crossroads between Europe and Africa. The Moroccan government has invested heavily in modern infrastructure, while the spruced up medina shines with a new-found cultural dynamism.
24 May
Spain:

Seville
Seville is a wonderful destination, a sophisticated and sun-kissed city on the banks of the Guadalquivir river. It's a treat for all the senses, from the smell of orange blossom to the heart-tugging sounds of flamenco, and the highlight of the calendar is undoubtedly Semana Santa, when a spectacular Easter parade fills the streets.
25 May
Portugal:

Portimão
Portimão is a bustling fishing port and gateway to the Algarve, with a pleasant riverside promenade where the smell of sizzling sardines fills the air. The most popular attraction is Praia da Rocha just to the south, one of the Algarve's loveliest beaches.
26 May
Arriving in Lisbon
The roots of historic Lisbon's fame lie in its strategic position on the edge of the Atlantic and the fact it offers one of the world's greatest natural harbours. No surprise therefore that it became the home of the world's most famous explorers such as Vasco da Gama, Magellan and Prince Henry the Navigator. Built on seven hills, we always find Lisbon to be soulful, captivating and picturesque, with architecture which reflects its status as a great port.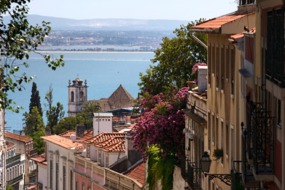 Our tip
The appeal of Lisbon lies in the city itself with its two distinct architectural styles: the 16th century Belem district (Manueline) and the 18th century city centre (Pomabaline). Our tip: potter about...
Your home from home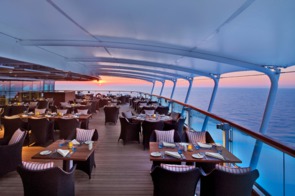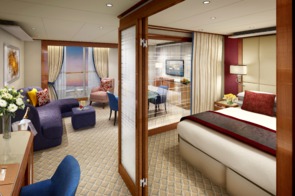 Once again Seabourn leaps ahead, expanding the most modern luxury fleet with the innovative Seabourn Encore and Ovation.
What we love
When Seabourn introduced the three sisters, they changed the face of luxury cruising. Seabourn Encore (and her sister Seabourn Ovation, due to be completed in 2018), with 604 guests on board, will take things a step further, with lots of new thinking and special additions, continuing Seabourn's magical ability to surprise and delight.
Capacity
604 Guests

Style

The contemporary décor appeals to a sophisticated and cosmopolitan crowd. With lots of outside space, you can enjoy an al fresco experience if you choose.

Inclusions

All meals in all restaurants including room service
Open bar policy throughout the ship
Onboard entertainment and lecture programme
Extensive spa and fitness facilities
Programme of daytime activities
Gratuities

Year launched
2016 (Seabourn Encore) / 2018 (Seabourn Ovation)
Tonnage
40,350 grt
More about Seabourn Ovation
Tailor-make your trip
Ways to make it better
Where to stay in Barcelona
The lovely Hotel Arts on the sea front is perfectly located for a pre- or post-cruise stay, and has great restaurants too.
Explore Catalonia
Take a day trip to the attractive city of Girona, with its fascinating mix of Gothic, Moorish and Modernist architecture, as well as an exceptionally well preserved Jewish Quarter.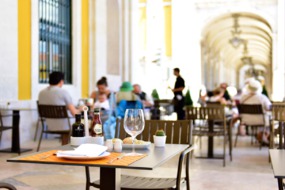 Our recommended hotel
The Pousada de Lisboa, newly opened in May 2015, has a great location in the heart of the city and an interior to wow you.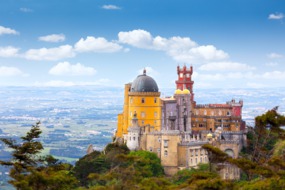 Take a day trip from Lisbon
Visit Sintra – Roman and Moorish influences make this magical city with its fairytale palaces and extravagant villas a must.