Journey Type
Cruise only (Please call for flight options)
30 September
Setting sail from Los Angeles
The sprawling, sun-kissed city of Los Angeles needs little introduction. It's an energetic, creative place with cultural riches to match any world city, home to Hollywood glamour, the iconic beaches of Venice and Santa Monica, and affluent, image-conscious Beverley Hills. Yes, there is a lot of traffic on the 12-lane freeways that criss-cross the city, but there are also plenty of green spaces away from the crowds, and a vibrant restaurant scene. The City of Angels may not be everyone's cup of tea, but no trip to California is complete without experiencing this buzzing metropolis.
Our tip
Don't try and walk along the street. People will think you're weird. (One of our owners got stopped by the police for doing this not so long ago!).
6 October
United States:

Dutch Harbor
Dutch Harbor is the port that serves the city of Unalaska, and is known for the hardy fishermen who brave the turbulent, icy seas off the Aleutian Islands. Points of interest include the remains of defensive fortifications built during the Second World War and the striking Russian Orthodox church.
10 October
Russia:

Petropavlovsk-Kamchatsky
Petropavlovsk is the main city on Russia's remote Kamchatka peninsula, a hardy place where bleak Soviet tower blocks stand in the shadow of giant volcanoes. It's a spectacular setting, and the city serves as the main gateway for exploring Kamchatka's otherworldly landscapes and incredible wildlife.
13 October
Japan:

Kushiro
15-16 October
Japan:

Yokohama
17 October
Japan:

Shimizu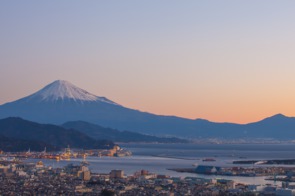 Shimizu is one of the most spectacular ports in Japan, a sweeping bay in the shadow of the iconic Mount Fuji. You can spend some time admiring the views and wandering through peaceful pine groves, or visit the unique Shimizu Sushi Museum at the S-Pulse Dream Plaza shopping mall.
18 October
Japan:

Kobe
Small in size and cosmopolitan in its outlook, Kobe is a thoroughly pleasant city with a long and distinguished history as one of Japan's main trading ports. Kobe's past as a commercial hub is reflected in its architecture, with a number of unusually European-looking houses, as well as a charming, if slightly touristy, Chinatown.
19 October
Japan:

Kochi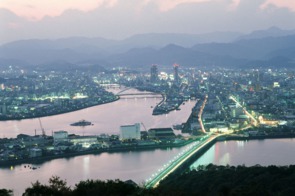 The small, laid back city of Kochi is situated on the south coast of Shikoku island, an important place of pilgrimage for Japanese Buddhists. Three of the 88 temples on the pilgrimage route are in Kochi, and the city is also known for its elegant 17th century hilltop castle.
23-24 October
China:

Beijing (Tianjin)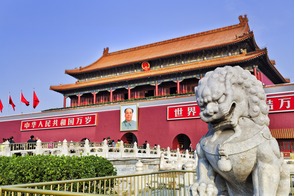 Home to 11 million people and an astonishing six UNESCO World Heritage Sites, Beijing is an exhilarating introduction to China's distinctive history, society and culture. Feast your eyes on the majestic Forbidden City and the Summer Palace, along with spectacular modern architecture such as the iconic Bird's Nest Stadium.
27-28 October
China:

Shanghai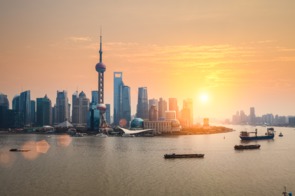 Booming Shanghai has long been China's most outward-looking, cosmopolitan city, as evidenced by the fascinating mixture of European and Oriental architecture. The Bund, a riverfront promenade flanked by grand colonial era buildings, is the city's most famous thoroughfare, while the Pudong financial district lights up the city skyline at night with its futuristic towers.
30 October
Japan:

Naha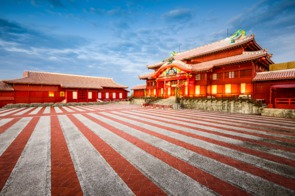 Naha is the capital of Okinawa prefecture, a subtropical region of southern Japan with its own distinct culture. The city is a bustling commercial centre despite being flattened during the Second World War, and the architectural highlight is the elegant Shuri Castle, a UNESCO World Heritage Site.
31 October
Japan:

Ishigaki Island
Ishigaki is the most developed of the Yaeyama islands, an idyllic tropical archipelago located closer to Taiwan than mainland Japan. The offshore coral reefs make this a popular spot for diving and snorkelling, while the jungle interior offers some great hiking opportunities.
1 November
Taiwan:

Keelung (Taipei)
Keelung is a fairly unremarkable port city close to Taiwan's capital, Taipei. The city is best known for its night market, where a mouthwatering array of food is on offer in an atmospheric setting. Otherwise, you are best off heading for Taipei if you want to prolong your stay on the island.
3 November
Arriving in Hong Kong
Hong Kong is a fantastic place to begin or end a cruise, a striking mix of ancient and modern, Chinese and British, and there is a lot more to the city than just skyscrapers and high finance. On Hong Kong Island itself you'll find the bustling financial centre of Central district, the more traditionally Chinese Western district and the shops of Causeway Bay, while on the mainland Kowloon Peninsula the district of Tsim Sha Tsui is where most of Hong Kong's best hotels are located, and the atmospheric markets of Mong Kok are just to the north.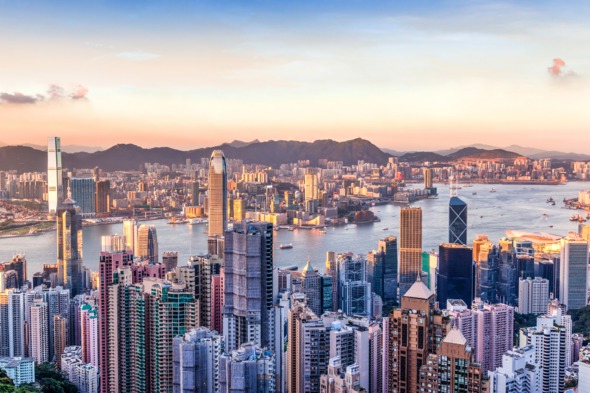 Don't miss
The views from Victoria Peak. Accessible by the Peak Tram, a funicular railway which claims to be one of the oldest cableways in the world, the views across the city are excellent.
Your home from home
Holland America's Amsterdam features a stylish Dutch elegance and heritage, with all the facilities of a large ship, alongside the intimacy of quite a small one, with just 1380 guests.
What we love
Amsterdam is a real piece of history, with original art deco pieces and lots of intimate bars and lounges with fascinating artwork reflecting the company's 140 year marine heritage. At the heart of Amsterdam is an extraordinary sculpture which fills the three storey atrium - the Planeto Astrolabium.
| | |
| --- | --- |
| Capacity | 1,380 Guests |
| Crew | 658 International Staff |
| Style | The ship may have a historical feel, but the facilities are as contemporary as they come with great technical workshops and lots of action on board. |
| Year Built | 2000 |
| LAST REFURBISHED | 2013 |
| Tonnage | 60,874 grt |
| Length | 780 feet |
| Breadth | 106 feet |
| Cruising Speed | 25 knots |
More about MS Amsterdam
Tailor-make your trip
Ways to make it better
Where to stay in Los Angeles
It depends where you want to be – at the beach, in Hollywood, or Beverly Hills. At Mundy we think you want to be in Beverly Hills at the Beverly Wilshire.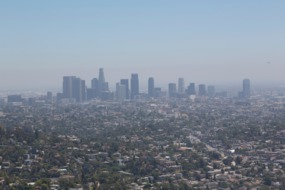 See the City of Angels from above
Take a helicopter for a great perspective on this sprawling city – see the movie stars' homes, Hollywood and Santa Monica.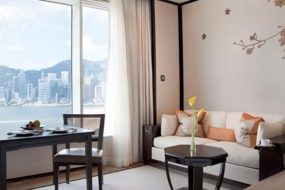 Our favourite hotel in Hong Kong
The iconic Peninsula Hong Kong is, in our opinion, the city's finest, and the Harbour View rooms offer picture postcard views of Victoria Harbour.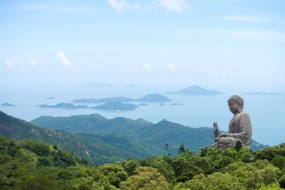 Explore Hong Kong
There's more to Hong Kong than just the city, so explore Lantau Island, home to the Po Lin Monastery and its 34 metre high bronze Tian Tan Budda statue.