Journey Type
Cruise only (Please call for flight options)
6-8 December
Setting sail from Colón
Situated at the Atlantic entrance to the Panama Canal, Colón takes its name from Christopher Columbus, known in Spanish as Cristóbal Colón, although it's hard to imagine the famous explorer would find much reason to linger here nowadays. Once a thriving port, the city is now in a state of seemingly terminal decline, its colonial architecture crumbling and the modern city beset by social problems. It's not somewhere you will want to hang around for long, and serves merely as a gateway to the Canal, which will carry you to much nicer places.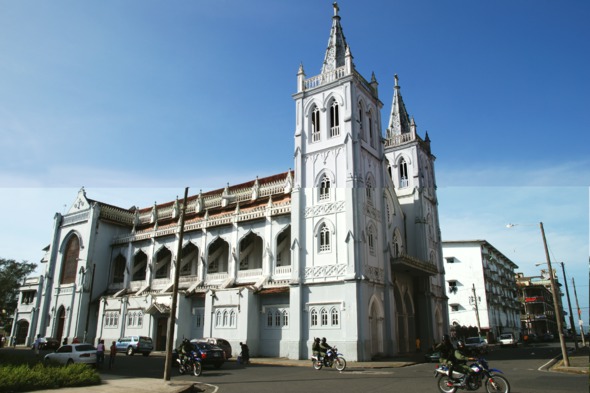 Our tip
The wildlife in the region is amazing, particularly the birds, so if you have the slightest interest then extend your stay in Panama.
8-9 December
Panama:

Panama City
11 December
Ecuador:

Manta
The Ecuadorian port of Manta is known as the "tuna capital of the world", and you'll see plenty of fishing boats as you arrive. The beach is a popular destination for local tourists, but you may find that the nearby town of Montecristi, home of the Panama hat, makes for a more interesting excursion.
13 December
Peru:

Trujillo (Salaverry)
Salaverry is the nearest port to Trujillo, northern Peru's most important city. Located amongst the verdant Andean foothills, Trujillo is home to a host of beautiful colonial buildings, and is also known for the spectacular nearby ruins of Chan Chan, the largest pre-Columbian city in South America.
14 December
Peru:

Lima (Callao)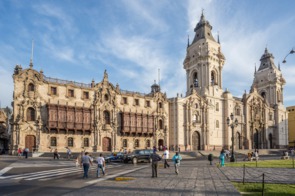 Peru's underrated capital enjoys a fine setting on the Pacific coast, and the handsome colonial-era buildings surrounding the Plaza de Armas give clues to Lima's distinguished history; for three centuries this was the capital of the Spanish Americas, when the city grew rich on the back of plundered Inca gold.
16 December
Peru:

Arequipa (Matarani)
The port of Matarani is the gateway to Peru's second city, Arequipa. Boasting a spectacular setting against a backdrop of three snow-capped volcanoes, this independently-minded city dazzles visitors with its gleaming white colonial buildings, sizzling culinary scene and a host of active pursuits in the surrounding canyons.
20 December
Chile:

Valparaíso
Characterful, colourful and a little chaotic, the port city of Valparaíso is scattered across 45 vertiginous hills. Thanks to this difficult topography the city streets are punctuated by steep staircases and funicular elevators, and energetic explorers will be rewarded with wonderful views of the pastel hued buildings that hug the slopes.
20 December
Arriving in Santiago
Chile's cosmopolitan capital is a smart, sophisticated place, where life plays out against the stunning backdrop of the snow-capped Andean mountains. Santiago's moneyed elite congregate in the upmarket districts of the barrio alto, while the Centro buzzes with commerce and culture, home to museums, theatres and shopping malls. It's a leafy and eminently liveable city, in spite of the fact that more than a third of the population of Chile lives in Santiago. The city continues to grow outwards and upwards, its skyline crowned by the Costanera Centre, South America's tallest building, but an excellent metro system makes it easy to get around, and there are several lovely parks that afford plenty of breathing space.
Don't miss
Quinta Normal for the park and the museums.
MS Europa 2
Widely acclaimed as the best ship in the world, Europa 2's stylish Nordic décor, fantastic accommodation and great dining options make her a great choice
What we love
Europa 2 really is a ship with a difference, and you feel it from the moment you step on board. Her beautiful light-flooded interiors are fresh and inviting, and the feeling of space created by innovative design is vastly refreshing. This dedication to design is not, incidentally, confined to public areas: the elegant suites themselves are a wonderful place to stay.
Capacity
500
Crew
370
Style
For the young and young at heart, the laid-back ambience is elegant but totally informal. English is spoken fluently by the crew, but you should be aware that your fellow guests may not be equally bilingual; German may well be the lingua franca of the ship (as it were).
Inclusions

Dining in seven gourmet restaurants
Extraordinary on board art gallery
Show productions and concerts
Zodiac rides
Excellent fitness courses
Exceptionally well equipped gym and spa
More about MS Europa 2
Tailor-make your trip
Ways to make it better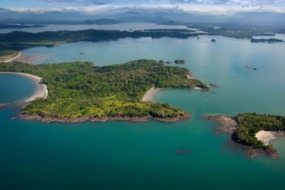 Stay a little longer in Panama
It's not in Colón, but if you want to extend your stay we propose Isla Palenque, off the Pacific coast of Panama – tricky to get to, but not to be missed.
Explore the Panamian jungle
Take a canopy tour and swing between great trees, seeing the wildlife as you go. Watch out – it's not for the faint-hearted!
Where to stay in Santiago
We really like The Aubrey, a privately owned boutique hotel in Bellavista.
See more of Chile
If you can take some extra time, don't miss the Atacama Desert – fly to San Pedro and plan a visit of two to three days if you are able.