Journey Type
Cruise only (Please call for flight options)
14 April
Setting sail from Colón
Situated at the Atlantic entrance to the Panama Canal, Colón takes its name from Christopher Columbus, known in Spanish as Cristóbal Colón, although it's hard to imagine the famous explorer would find much reason to linger here nowadays. Once a thriving port, the city is now in a state of seemingly terminal decline, its colonial architecture crumbling and the modern city beset by social problems. It's not somewhere you will want to hang around for long, and serves merely as a gateway to the Canal, which will carry you to much nicer places.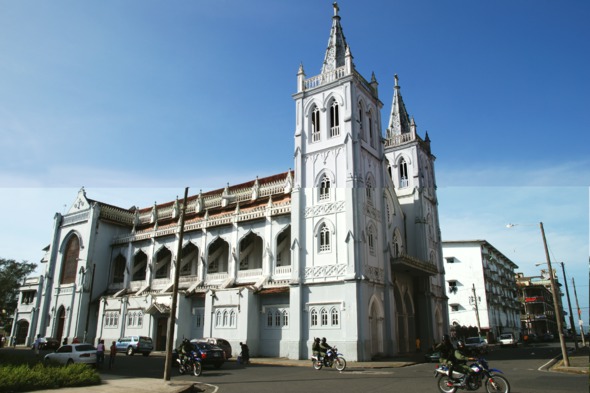 Don't miss
The Historical Panama Canal Railway goes from the Pacific coast to the Atlantic coast – the journey time is about one hour, and the views are amazing.
15 April
Panama:

San Blas Islands
Situated just off the coast of Panama, the idyllic San Blas islands are home to the Kuna Indians, who enjoy political autonomy from the mainland and have an unusual degree of control over tourism to their homeland. Visiting these simple island communities is a privilege, and an insight into an indigenous way of life unsullied by mass tourism.
16 April
Colombia:

Cartagena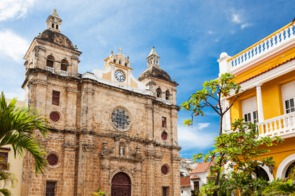 Cartagena was founded by Spanish conquistadors in 1533, and the beautifully preserved centre is a real highlight of Colombia's Caribbean coast. The walled old town, the Ciudad Amurallada, is a camera-friendly collection of cobbled streets and colourful, colonial-era buildings.
18 April
Curaçao:

Willemstad
The gabled houses of Willemstad lend an undeniably Dutch feel to the capital of little Curaçao, with a splash of Caribbean colour thrown in. The island itself is not your typical lush tropical paradise - the landscape is characterised instead by thorny shrubs and cacti - but there are some fantastic beaches and quaint little villages.
19-20 April
Venezuela:

Blanquilla
Saint Lucia:

Marigot Bay, Soufriere
20-21 April
Arriving in Fort-de-France
The volcanic French Caribbean island of Martinique is a land of contrasts, from the lush rainforests of the north to the busy streets of the capital, Fort-de-France. There are plenty of lovely beaches geared towards relaxation, and the French influence also means that the cuisine is a cut above the usual Caribbean fare.
Tailor-make your trip
Ways to make it better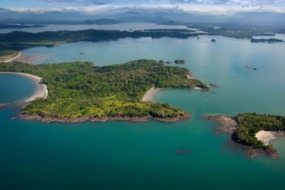 Stay a little longer in Panama
It's not in Colón, but if you want to extend your stay we propose Isla Palenque, off the Pacific coast of Panama – tricky to get to, but not to be missed.
Explore the Panamian jungle
Take a canopy tour and swing between great trees, seeing the wildlife as you go. Watch out – it's not for the faint-hearted!