Journey Type
Sailing from Australia
12 February
Setting sail from Sydney
One or our favourite cities in the world, we love pretty much everything about Sydney. Offering outdoor living at its best, the city is known for the excellent beaches but offers so much more, including a thriving and varied food scene inspired by Asian and European flavours. Walk through the Royal Botanic Gardens and admire the amazing views of the Harbour Bridge and Opera House from Mrs Macquarie's Chair, enjoy the cafés and bars in The Rocks district, walk across the top of the Harbour Bridge (or enjoy the easier option of a view from the top of one of the stone towers) or just relax on the beach.
Our tip
Rather than go to Bondi, take a local ferry from Circular Quay (an attraction in itself) to the relaxed northern beaches for a (slightly) less crowded experience.
14 February
Australia:

Fraser Island
16 February
Australia:

Whitsunday Islands
17-18 February
Australia:

Cairns
Cairns is a buzzing tourist hub, gateway to the Great Barrier Reef and the Daintree Rainforest. A snorkelling trip out to the reef is the most obvious excursion to take here, but other options include riding the Skyrail cableway over the rainforest canopy or swimming in the croc-free saltwater lagoon.
20 February
Australia:

Thursday Island
22 February
Australia:

Darwin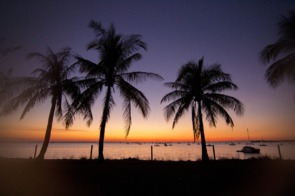 More of a large town than a city, Darwin is less about what's contained within the city limits and more about the huge expanse of wild landscape that's outside it. Closer to Jakarta than Sydney, the city really does feel remote in its tropical perch.
24 February
Indonesia:

Komodo Island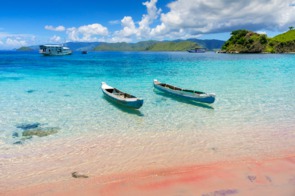 Komodo Island is situated within an area of spectacular natural beauty, home to the famous Komodo dragon. The stunning beaches are tinged with pink thanks to the high concentration of red coral just offshore, and the waters draw intrepid divers from all over the world.
25-26 February
Indonesia:

Bali
The beaches, spectacular volcanic scenery and lush green rice terraces lend Bali a natural beauty that seems to dovetail perfectly with the island's distinct Hindu culture, which adorns the landscape with stunning temples.
28 February
Indonesia:

Makassar (Sulawesi)
3 March
Philippines:

Puerto Princesa
Puerto, as the locals call it, is the capital of Palawan province, founded by the Spanish in 1872. The city is the only major metropolis in this otherwise pristine and sparsely populated region, and the main attraction here is the spectacular Subterranean River National Park just to the north.
4 March
Philippines:

Boracay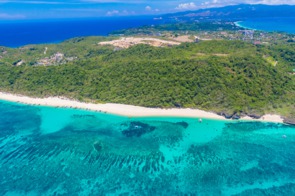 The little island of Boracay is home to some of the world's most beautiful beaches, including the aptly named White Beach. If sunbathing doesn't appeal then there are plenty of more active pursuits on offer, including diving, kiteboarding and windsurfing, or you can take a trip out on the water on one of the pretty 'paraw' boats.
5 March
Philippines:

Manila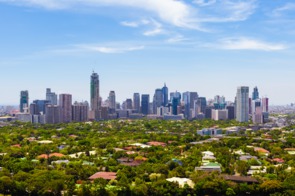 Manila is a sprawling, chaotic conglomeration of soaring skyscrapers, faded colonial facades and ramshackle slums, and it's certainly not everyone's cup of tea. But if you have the stamina and an inquisitive nature, there is plenty to be enjoyed in the Philippines' boisterous capital.
7-8 March
Hong Kong SAR China:

Hong Kong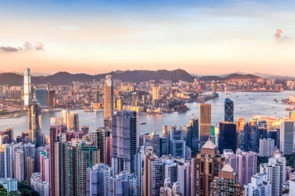 Hong Kong is a striking mix of ancient and modern, Chinese and British, and there is a lot more to the city than just skyscrapers and high finance. Its also a fantastic destination for foodies, a melting pot of culinary influences from around Asia and beyond.
10 March
Vietnam:

Chan May
11 March
Vietnam:

Nha Trang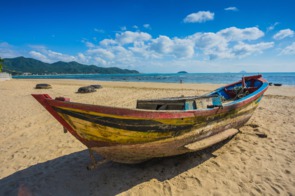 Nha Trang is Vietnam's premier beach destination, on a stunning bay dotted with idyllic islands. The main attraction is the laid back seaside atmosphere, but there are also a few noteworthy cultural sites, including the ancient Po Nagar Cham Towers, which were built between the 7th and 12th centuries.
12-13 March
Vietnam:

Ho Chi Minh City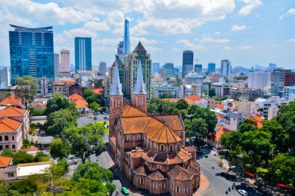 Saigon, as it was known then, was the capital of the South during the Vietnam War, and American-style capitalism has been embraced more enthusiastically here than in the North, with a clutch of shining skyscrapers standing as testament to Vietnam's surging economic growth.
15 March
Cambodia:

Sihanoukville
The once sleepy backwater of Kompong Som, renamed after the former king Norodom Sihanouk, is the rising star of the Cambodian coast's burgeoning tourist industry. Here you'll find beautiful sandy beaches and a string of laid back islands that are still largely undeveloped.
16-17 March
Thailand:

Bangkok (Klong Toey)
Thailand's sprawling capital is an assault on the senses, an invigorating blend of tradition and modernity. Soaring skyscrapers, air-conditioned shopping malls and an efficient public transport system combine with shimmering golden temples, ancient palaces, floating markets and at times gridlocked rush hour traffic.
18 March
Thailand:

Koh Samui
Attracting everyone from budget backpackers to ostentatious oligarchs, Koh Samui is one of Thailand's most popular islands. It's no surprise, given the truly stunning beaches, but the more developed areas such as Chaweng have lost a lot of their charm, so head for the quieter south and west if you can.
20 March
Arriving in Singapore
Singapore is one of the world's richest cities, with a standard of living to match, and in recent years it has moved on from its image as a sterile, overly officious nanny state to become one of the most dynamic and exciting cities in the region. Singapore's heritage as an important trading post means that there is a real cultural mix, with four official languages: English, Chinese, Malay and Tamil. Step away from the gleaming towers and you'll find yourself transported into another world amongst the intoxicating streets of Chinatown and Little India.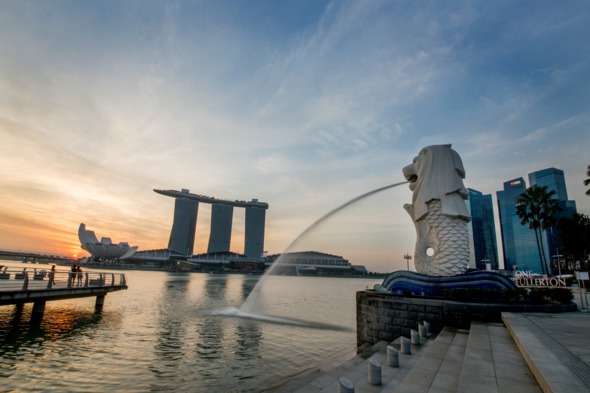 Don't miss
There's some serious green space in Singapore and it always feels as if the jungle is just waiting for us to turn our backs for a moment to take over. Seek out the parks and the gardens.
Your home from home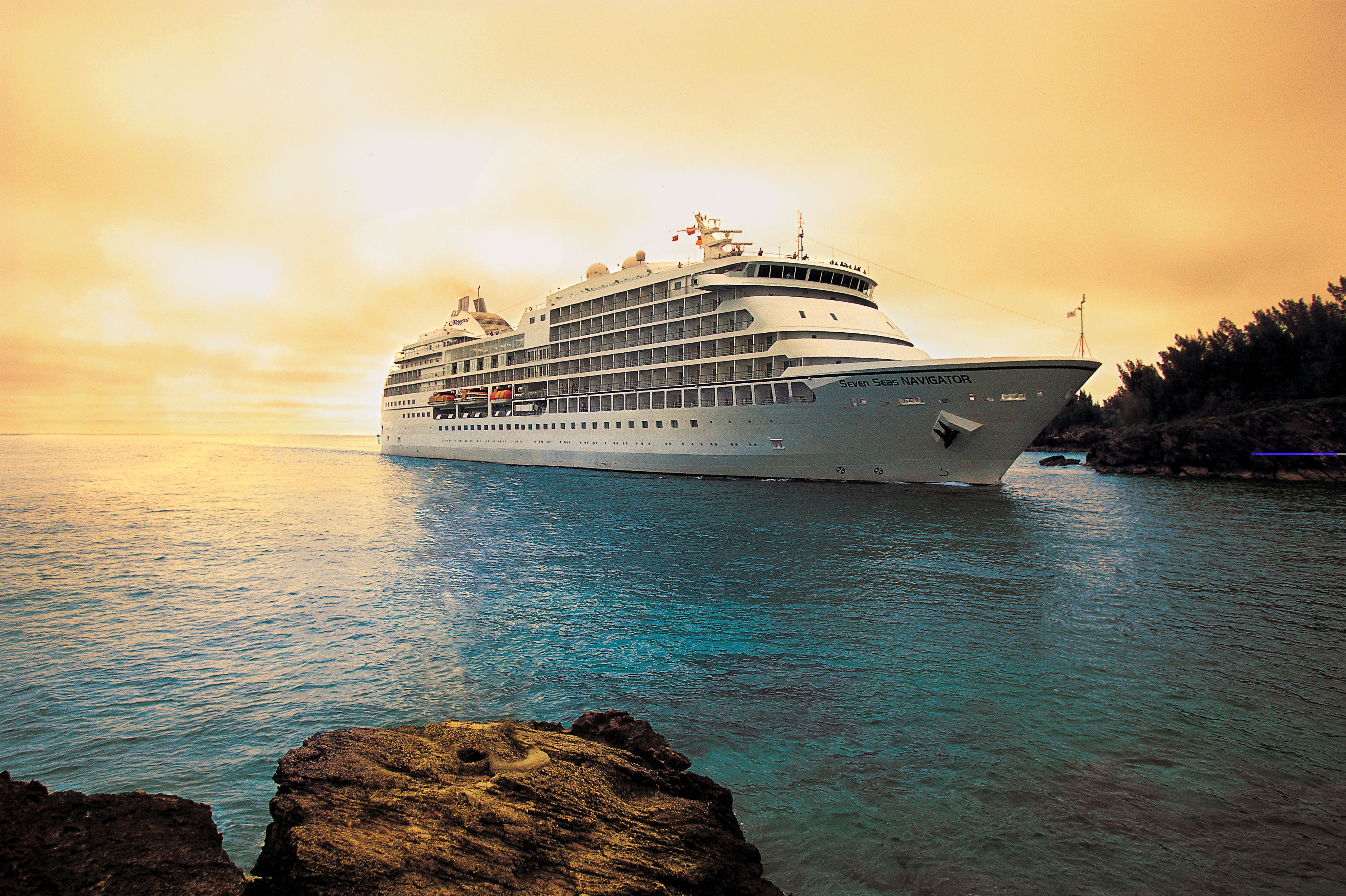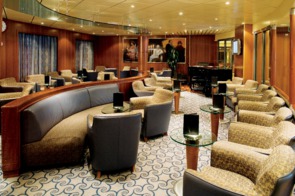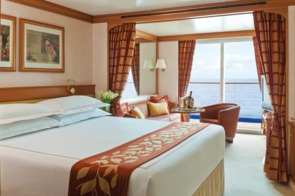 When luxury goes exploring, you are on a Regent ship. Intimate and inviting, the comfortable Seven Seas Navigator is the perfect size.
What we love
Just 490 guests enjoy space, comfort and great value on board this, the smallest of the Regent Seven Seas ships. With spacious accommodation, a relaxed and unpretentious style and good dining choices, the most all-inclusive of all luxury cruise lines is perhaps the perfect choice for laid-back travellers.
Capacity
490 Guests
Crew
345 International Staff
Style

Regent Seven Seas offers luxury without pretensions - not too dressy, and with lots of focus on the itineraries. So - with their excellent all-inclusive offer - you might get off the ship without having to pay a single further penny!

Inclusoins

All meals in all venues, including room service
All alcoholic drinks throughout the ship
Flights to and from the ship
A full selection of shore excursions
On board entertainment
Sports and fitness facilities
Gratuities
More about Seven Seas Navigator
Tailor-make your trip
Ways to make it better
Our favourite hotel in Sydney
So many to choose from, but we love the Park Hyatt – make sure you upgrade to a room with a view.
Around Sydney
The Blue Mountains is a beautiful area of hikes, waterfalls and unusual rock formations, and a place to learn about the Aboriginal dreamtime.
Our favourite hotel in Singapore
So many wonderful hotels. We like a lot of them, but our choice is the Fullerton.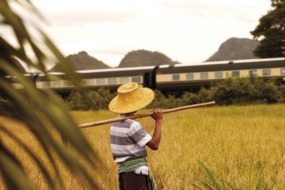 Leave Singapore in style
If you've got time and the dates work, take the Eastern and Oriental Express train to Bangkok.