Journey Type
Sailing from Denmark
15 September
Setting sail from Copenhagen
With a history that dates back to 1043, this small city is full of historic landmarks, significant buildings and interesting sights and museums. It is of course also a history that sits alongside the height of modern Danish design. It is great to explore on foot, by bicycle or by water. Be sure to visit Amalienborg Palace and to walk down the famed shopping street (Strøget). The pretty harbour of Nyhavn is a great location to stop for coffee or lunch and watch the world go by. And of course highlights include the Tivoli Gardens, and the (surprisingly) tiny statue of The Little Mermaid.
Our tip
Copenhagen boasts some of the world's best restaurants, so plan your visit and book ahead to get a real taste of Denmark. Really – they book up fast!
17 September
Finland:

Helsinki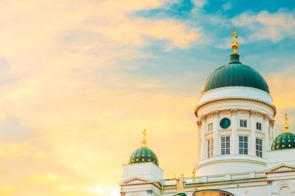 Finland's lovely capital Helsinki is a maritime city, with the sea on three sides and almost 100 kilometres of shoreline, as well as around 300 islands. Its contemporary architecture and focus on modern design sit surprisingly well alongside its four hundred year history.
18-19 September
Russia:

St Petersburg
Lovely St Petersburg, the jewel in the crown of Baltic cities, features so much to see and do, with its high art, lavish architecture, dramatic history and rich cultural traditions. An extraordinary wealth of treasures sit alongside historical tales which will captivate and intrigue you.
20 September
Estonia:

Tallinn
The historic harbour city of Tallinn in Estonia is really quite captivating. Just the perfect size to explore on foot, its medieval (and UNESCO listed) town centre, with its cobblestone streets and a busy Town Hall Square, is the perfect introduction to Estonia's rich history.
21 September
Sweden:

Stockholm
The buzzing city of Stockholm is the capital of Sweden. Many sights will delight; the busy waterfront, the cobbled streets in the Old Town, and the museums, palaces, gardens and galleries. And of course, just 20 minutes away, its archipelago of 30,000 islands offers a totally different experience.
22 September
Sweden:

Visby
The charming UNESCO-listed town of Visby is the capital of Gotland, the largest island in the Baltic. The photogenic cobbled streets and ruined Gothic churches are a reminder of the island's fascinating history, invaded by both Germans and Danes and decimated by the Black Death in the 14th century.
23 September
Germany:

Warnemünde (Rostock)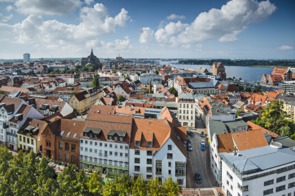 The old Hanseatic port of Rostock was heavily damaged in the Second World War, though attractive enclaves of historic architecture remain. The little village of Warnemünde, a suburb of Rostock, is home to one of the most appealing beaches on the Baltic coast.
24 September
Denmark:

Skagen
Situated at the very northern tip of Jutland, Skagen is famed for its wonderful light and beautiful coastal scenery, which attracted many artists during the 19th century. Today it's a popular destination for well-to-do Danes, drawn here by the beaches, charming architecture and spectacular sunsets.
25 September
Norway:

Oslo
The intriguing city of Oslo, Norway's capital, has so much to offer, from the open air Norwegian Folk Museum to the amazing Vigeland sculpture park, and from the Holmenkollen Ski Museum to the Munch Museum's collection of memorable paintings. History, art and culture are what defines this lovely city.
27 September
Netherlands:

Amsterdam
Amsterdam is one of our very favourite cities to visit, as well as also being a perfect base to explore the nearby landscape of windmills and dikes. There is a wealth of famous museums and galleries to choose from, such as the Van Gogh Museum, the Rijksmuseum and the Anne Frank House.
28 September
United Kingdom:

Dover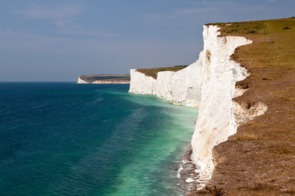 White Cliffs Country is a fascinating region, one packed with history and natural beauty. We think there is no sight like that of the stunning cliffs rising from the sea, topped by the fortifications of Dover Castle, and surrounded by lush green countryside.
29 September
France:

Le Havre
Le Havre was more or less flattened during World War II, which makes the city's UNESCO World Heritage status all the more remarkable. Rebuilt by the Belgian architect Auguste Perret, Le Havre is now characterised by a striking modernist style; don't miss the towering, concrete Église St-Joseph.
30 September
France:

Saint-Malo
Saint-Malo grew rich off the back of maritime trade and its plundering corsairs, a seafaring heritage that is still proudly on display today. It's great fun getting lost in the streets of the walled old town, and the famous medieval abbey of Mont Saint-Michel is an easy day-trip.
2 October
France:

La Rochelle
La Rochelle is an attractive seaside town of elegant limestone facades and agreeable weather, known as La Ville Blanche (the 'White City'). The heart of the city is the atmospheric Vieux Port, guarded by three imposing towers which offer excellent views of the harbour and nearby islands.
3-4 October
France:

Bordeaux
Bordeaux sits at the centre of the world's most famous wine region, and is home to a beguiling blend of beautiful buildings, sophisticated gastronomy and high culture. It's a marvellous place to spend some time, whether it's a day sampling wines, an evening at the opera or a night on the tiles.
5 October
France:

Saint-Jean-de-Luz
6 October
Spain:

Bilbao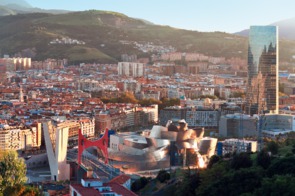 It's not so long ago that Bilbao was a grim and unappealing place, scarred by heavy industry, but the Basque Country's biggest city has reinvented itself as a cultural hub since the opening of the shimmering Guggenheim Museum in 1997.
8 October
Portugal:

Porto
Blessed with a dramatic setting on the steep banks of the river Douro, Portugal's second city is currently enjoying something of a renaissance, and is best known as the home of the country's most famous export, port wine.
9 October
Portugal:

Lisbon
Spread across steep hillsides that overlook the Rio Tejo, Lisbon's colourful cityscape includes Gothic cathedrals, majestic monasteries and quaint museums. But for many the best times will be had wandering the narrow lanes of Lisbon's lovely backstreets, with their great local food, wine and music.
10 October
Spain:

Cádiz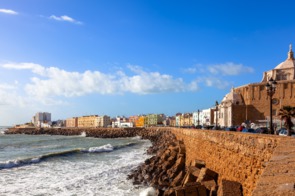 The crumbling, sun-baked seafront city of Cádiz is said to be the oldest continuously inhabited settlement in the western world, founded by the Phoenicians around 1100 BC. Although the city lacks any obvious landmarks, it's rich in atmosphere, and plays host to one of Spain's most colourful carnivals.
11 October
Spain:

Málaga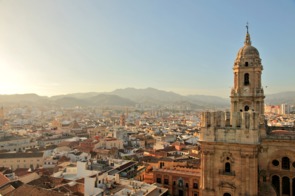 Málaga boasts plenty of chic restaurants and bars where you can ease into the rhythms of life in southern Spain, before exploring sights including the intriguing, unfinished Gothic cathedral, and a museum devoted to the city's most famous son, Pablo Picasso.
12 October
Spain:

Alicante
Much more than just a gateway to the Costa Blanca, Alicante is an attractive and atmospheric city with plenty to recommend it. Founded by the Romans, then ruled by the Arabs for 500 years, the city has a rich history and a lovely old town, along with superb beaches and an excellent modern art museum.
13 October
Spain:

Palma de Mallorca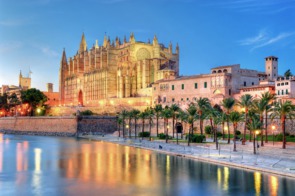 Mallorca is renowned for its beaches, ranging from big, bustling resorts to small, secluded coves. The island interior offers ruggedly beautiful scenery and quaint little towns, while the charming capital, Palma, boasts an attractive old quarter dominated by the imposing Gothic cathedral.
14 October
Monaco:

Monaco
Renowned for its casino, its Grand Prix and its oligarch-friendly tax policies, Monte Carlo is glamour and hedonism personified, with a price tag to match. This little principality enjoys a lovely setting, the villas and penthouses tumbling down the hillside towards the sweeping blue expanse of the Mediterranean.
15 October
France:

Marseille
The rumbustious port of Marseille often gets a bad press, but the city has been transformed in recent years, with a host of new cultural attractions. The vibrant Vieux Port remains at the heart of life in Marseille, however, and is the best place to begin your exploration of the city's many historic sights.
16 October
Arriving in Barcelona
Barcelona, the cosmopolitan capital of Catalonia, is one of our favourite ports of call. From the warren-like medieval streets of the Barri Gòtic to the fantastical modernist architecture of Antoni Gaudí, from the dizzy heights of Mount Tibidabo to the golden sands of Barceloneta, there's never a dull moment in this most beguiling of cities. Take a stroll along the Ramblas, soak up the wonderful art of Picasso and Miró, or watch Lionel Messi work his mesmerising magic at the Camp Nou. Barcelona is truly a city with something for everyone.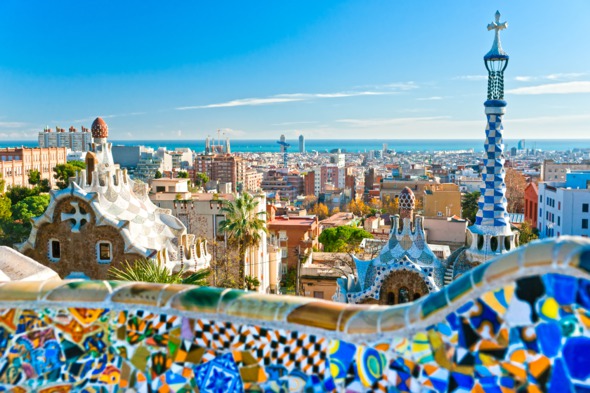 Don't miss
Gaudí's crowning masterpiece, the church of La Sagrada Familia, is an utterly unique building, a soaring structure that's rich in bizarre little details. It's also still not finished; despite the fact that construction began in 1882, the current completion date is scheduled for 2026!
Your home from home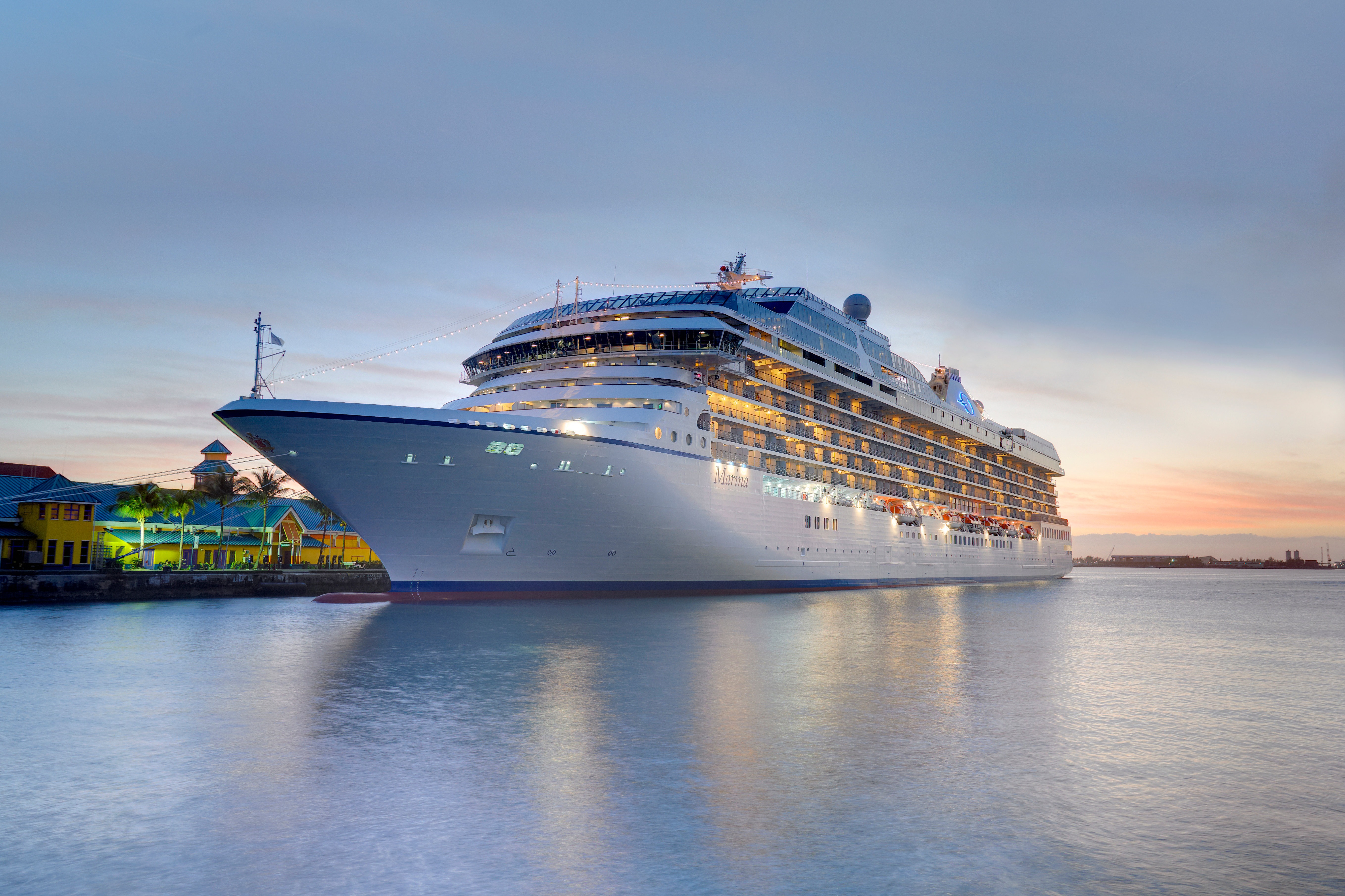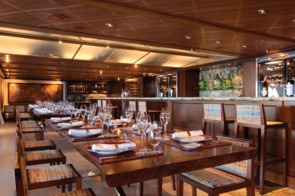 Purpose built for Oceania and bursting with style, sister ships Marina & Riviera are the perfect combination: small enough to be friendly and large enough to offer great facilities.
What we love
Above all, we love the fact that these ships are packed full of fabulous stuff - loads of amazing dining options, a collection of amazing artworks, wonderful learning opportunities and great accommodation. All of this is combined with the Oceania signatures: well-designed port intensive itineraries, great food, and a relaxed ambience.
Capacity
1250 Guests
Crew
800 International Staff
Style
Easy going and unpretentious, and at the same time stylish and oozing quality, Oceania's O class ships are a great choice for inquisitive and engaged travellers who enjoy good food.
Inclusions

All meals even in the speciality restaurants
Room service dining 24 hours a day
All soft drinks, bottled water, specialty coffees, teas and juices
Shuttle service from ship to city centre in many ports of call
Airfare (conditions apply)
Internet (conditions apply)
Loads of extras for Concierge Class and above
More about Marina
Tailor-make your trip
Ways to make it better
Two nights in Copenhagen
Excellent super modern hotels abound, but our favourite for comfort and value is 71 Nyhavn, overlooking the harbour front.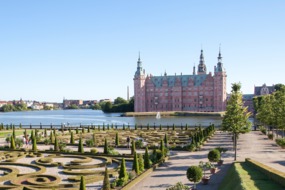 Around Copenhagen
Travel out of the city to North Zealand to see the renaissance Frederiksborg Castle, and Hamlet's Kronborg Castle at Elsinore.
Where to stay in Barcelona
The lovely Hotel Arts on the sea front is perfectly located for a pre- or post-cruise stay, and has great restaurants too.
Explore Catalonia
Take a day trip to the attractive city of Girona, with its fascinating mix of Gothic, Moorish and Modernist architecture, as well as an exceptionally well preserved Jewish Quarter.