Journey Type
Sailing from Monaco
9-10 November
Setting sail from Monaco
Renowned for its casino, its Grand Prix and its oligarch-friendly tax policies, Monte Carlo is glamour and hedonism personified, with a price tag to match. Wedged between Italy and France on the Côte d'Azur, this little principality enjoys a lovely setting, the villas and penthouses tumbling down the hillside towards the sweeping blue expanse of the Mediterranean. Most visitors won't feel the need (or be able to afford) to stay more than a day or two, but the Prince's Palace and the Oceanographic Museum are both well worth a visit. Enter the casino at your own risk...
Don't miss
Make sure you're outside the Prince's Palace by 11.55 am sharp for the daily Changing of the Guard ceremony; it's a wonderful spectacle that always draws a crowd.
10 November
France:

Antibes
Originally founded by the Greeks in the 4th century BC, and later an important Roman town, the pretty port of Antibes has a rich history. The charming old town, surrounded by Vauban's medieval ramparts, has inspired many artists and writers over the years, including Picasso, Monet and Graham Greene.
11 November
Italy:

Portofino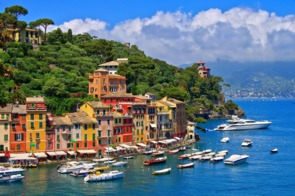 This tiny village on the Ligurian coast must be one of the most photographed spots in Italy, and no wonder; brightly coloured houses cling to the hillside overlooking a delightfully picturesque little harbour, where fishing boats gently bob alongside luxury yachts.
12 November
Italy:

Florence / Pisa (Livorno)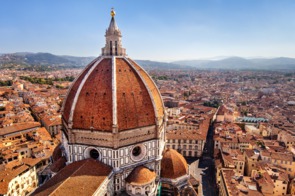 The faded port town of Livorno serves as a gateway to Tuscany's star attractions. Wonderful Florence, the cradle of the Renaissance, is resplendent with beautiful architecture and unrivalled artistic treasures, while nearby Pisa is of course famous for its precarious Leaning Tower.
13 November
France:

Ajaccio
The attractive, oceanfront capital of Corsica was the birthplace of the island's most famous son, Napoleon Bonaparte. You can find out more about the emperor at his childhood home, the Maison Bonaparte, which is now a museum.
14 November
Spain:

Palma de Mallorca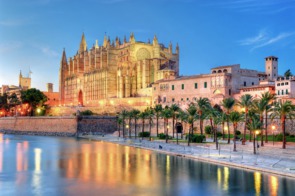 Mallorca is renowned for its beaches, ranging from big, bustling resorts to small, secluded coves. The island interior offers ruggedly beautiful scenery and quaint little towns, while the charming capital, Palma, boasts an attractive old quarter dominated by the imposing Gothic cathedral.
15 November
Spain:

Valencia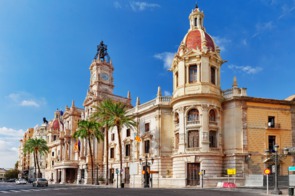 Spain's third city is a dazzling destination that combines historic architecture, cutting edge design and an inviting stretch of beach. Don't miss the futuristic City of Arts and Sciences, designed by local architect Santiago Calatrava, or the old riverbed, now a delightful park.
16 November
Spain:

Barcelona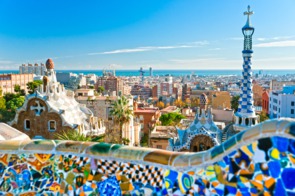 From the warren-like medieval streets of the Barri Gòtic to the fantastical modernist architecture of Antoni Gaudí, from the dizzy heights of Mount Tibidabo to the golden sands of Barceloneta, there's never a dull moment in Barcelona.
17 November
Spain:

Valencia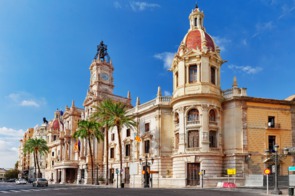 Spain's third city is a dazzling destination that combines historic architecture, cutting edge design and an inviting stretch of beach. Don't miss the futuristic City of Arts and Sciences, designed by local architect Santiago Calatrava, or the old riverbed, now a delightful park.
18 November
Spain:

Almeria
Situated on the sunniest stretch of the Andalusian coast, Almeria is little visited by tourists, but the narrow streets of the old town contain some intriguing Mudejar-style architecture. The surrounding landscape is almost lunar in appearance, and has served as the backdrop for many films, from spaghetti westerns to 'Lawrence of Arabia'.
19 November
Spain:

Málaga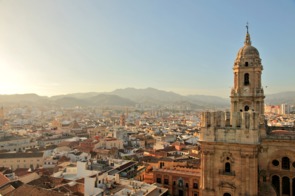 Málaga boasts plenty of chic restaurants and bars where you can ease into the rhythms of life in southern Spain, before exploring sights including the intriguing, unfinished Gothic cathedral, and a museum devoted to the city's most famous son, Pablo Picasso.
21 November
Portugal:

Funchal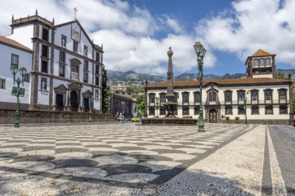 Funchal, Madeira's bustling capital, tumbles down a dramatic hillside towards a beautiful sweeping bay. Highlights include colourful markets, wine lodges and the spectacular cable car ride up to the village of Monte, home of the famous toboggan run.
22 November
Canary Islands:

Santa Cruz de La Palma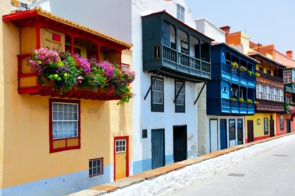 The lush volcanic island of La Palma is one of the Canary Islands' best kept secrets, a place where tourism is still low key and the beautiful scenery is unspoilt by high rise developments. Don't miss the colourful colonial architecture of the capital, Santa Cruz, reminiscent of the Spanish Caribbean.
23 November
Canary Islands:

Santa Cruz de Tenerife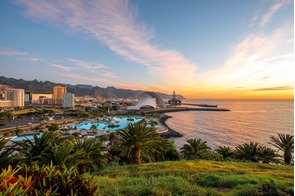 Situated on Tenerife's north eastern shore, the island's capital is a busy port that serves mostly as a gateway to the popular south west coast and the spectacular volcanic landscapes of the island's interior.
24 November
Canary Islands:

Lanzarote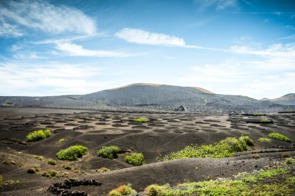 In recent years Lanzarote has begun to shake off its mass market reputation and reinvent itself as a more upmarket destination. The extraordinary volcanic landscapes and the works of local artist César Manrique give the island a unique appearance, and the understated capital, Arrecife, is well worth exploring.
26 November
Spain:

Cádiz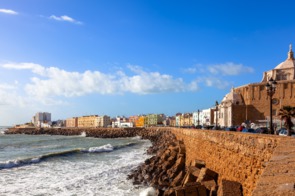 The crumbling, sun-baked seafront city of Cádiz is said to be the oldest continuously inhabited settlement in the western world, founded by the Phoenicians around 1100 BC. Although the city lacks any obvious landmarks, it's rich in atmosphere, and plays host to one of Spain's most colourful carnivals.
27-28 November
Arriving in Lisbon
The roots of historic Lisbon's fame lie in its strategic position on the edge of the Atlantic and the fact it offers one of the world's greatest natural harbours. No surprise therefore that it became the home of the world's most famous explorers such as Vasco da Gama, Magellan and Prince Henry the Navigator. Built on seven hills, we always find Lisbon to be soulful, captivating and picturesque, with architecture which reflects its status as a great port.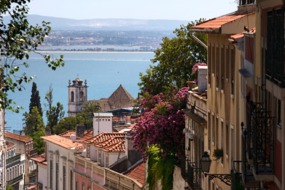 Our tip
The appeal of Lisbon lies in the city itself with its two distinct architectural styles: the 16th century Belem district (Manueline) and the 18th century city centre (Pomabaline). Our tip: potter about...
Your home from home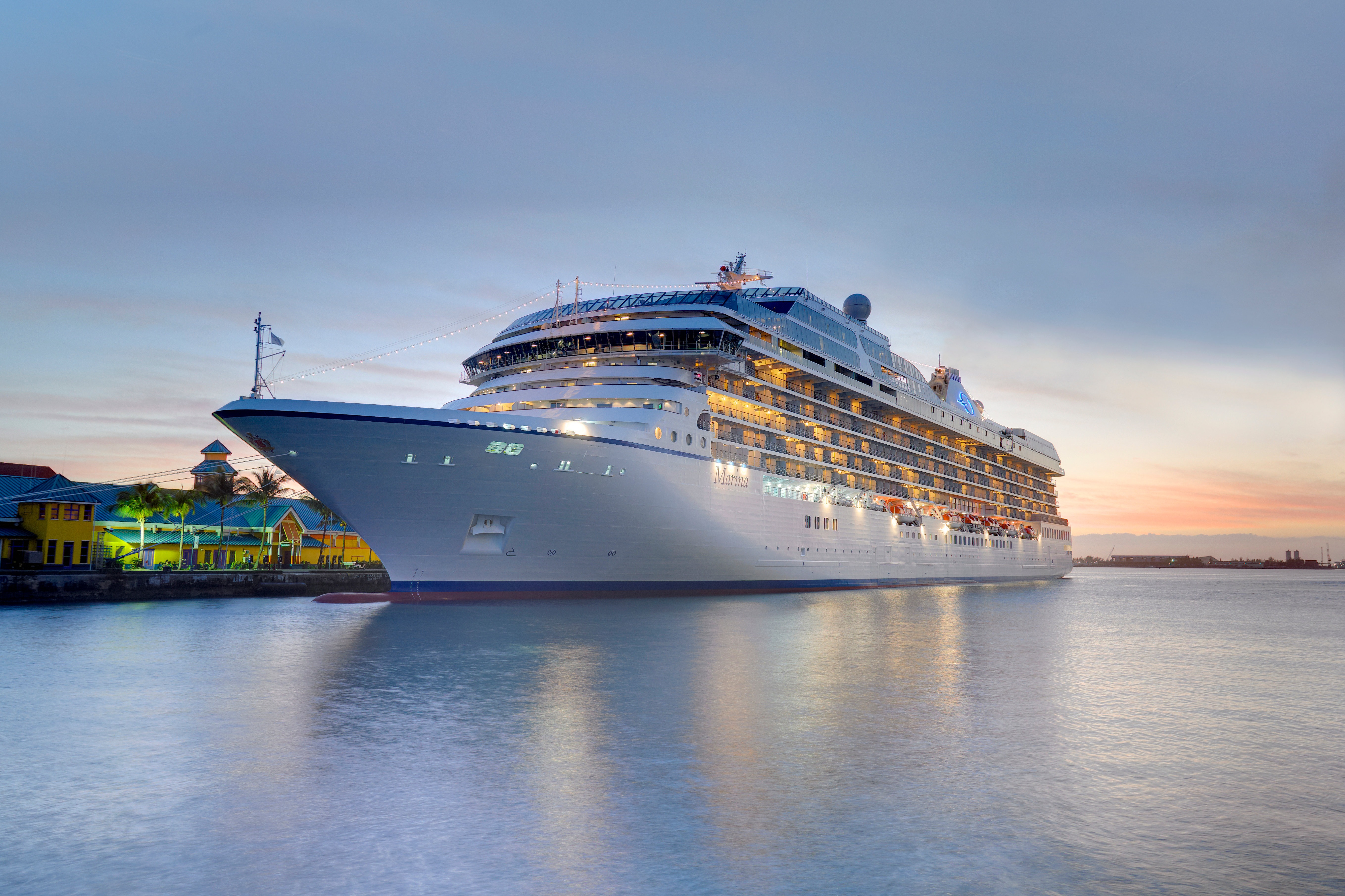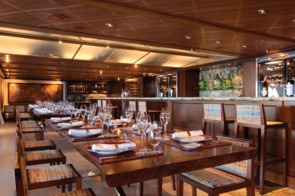 Purpose built for Oceania and bursting with style, sister ships Marina & Riviera are the perfect combination: small enough to be friendly and large enough to offer great facilities.
What we love
Above all, we love the fact that these ships are packed full of fabulous stuff - loads of amazing dining options, a collection of amazing artworks, wonderful learning opportunities and great accommodation. All of this is combined with the Oceania signatures: well-designed port intensive itineraries, great food, and a relaxed ambience.
Capacity
1250 Guests
Crew
800 International Staff
Style
Easy going and unpretentious, and at the same time stylish and oozing quality, Oceania's O class ships are a great choice for inquisitive and engaged travellers who enjoy good food.
Inclusions

All meals even in the speciality restaurants
Room service dining 24 hours a day
All soft drinks, bottled water, specialty coffees, teas and juices
Shuttle service from ship to city centre in many ports of call
Airfare (conditions apply)
Internet (conditions apply)
Loads of extras for Concierge Class and above
More about Marina
Tailor-make your trip
Ways to make it better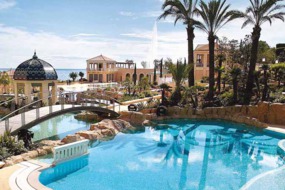 Where to stay in Monte Carlo
We prefer the Monte Carlo Bay to the city hotels, lovely sea views and next to the beach.
See Monte Carlo in style
If you like luxury or performance cars, rent one - a Ferrari or a Lamborghini - and drive along the Corniche.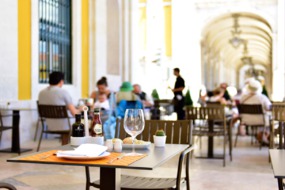 Our recommended hotel
The Pousada de Lisboa, newly opened in May 2015, has a great location in the heart of the city and an interior to wow you.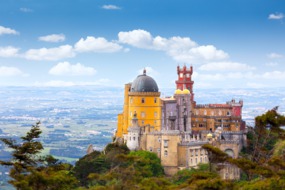 Take a day trip from Lisbon
Visit Sintra – Roman and Moorish influences make this magical city with its fairytale palaces and extravagant villas a must.