Journey Type
Sailing from Spain
20 May
Setting sail from Barcelona
Barcelona, the cosmopolitan capital of Catalonia, is one of our favourite ports of call. From the warren-like medieval streets of the Barri Gòtic to the fantastical modernist architecture of Antoni Gaudí, from the dizzy heights of Mount Tibidabo to the golden sands of Barceloneta, there's never a dull moment in this most beguiling of cities. Take a stroll along the Ramblas, soak up the wonderful art of Picasso and Miró, or watch Lionel Messi work his mesmerising magic at the Camp Nou. Barcelona is truly a city with something for everyone.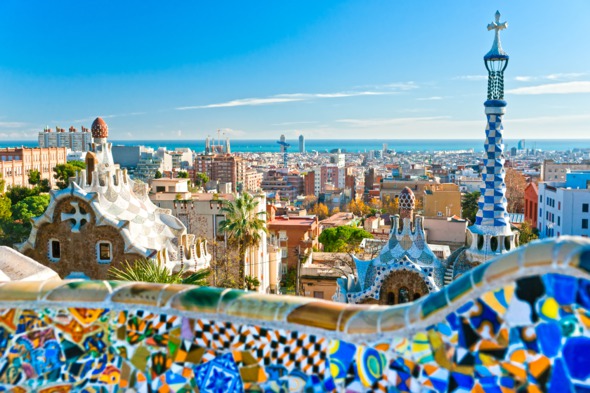 Don't miss
Gaudí's crowning masterpiece, the church of La Sagrada Familia, is an utterly unique building, a soaring structure that's rich in bizarre little details. It's also still not finished; despite the fact that construction began in 1882, the current completion date is scheduled for 2026!
21 May
Spain:

Cartagena
Cartagena was founded by the Carthaginians around 227 BC, who named it after their home city in North Africa. These days the city is best known for its well-preserved Roman theatre, which was remarkably only discovered in 1987, in spite of its location in the centre of town.
22 May
Spain:

Málaga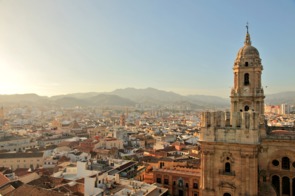 Málaga boasts plenty of chic restaurants and bars where you can ease into the rhythms of life in southern Spain, before exploring sights including the intriguing, unfinished Gothic cathedral, and a museum devoted to the city's most famous son, Pablo Picasso.
23 May
Spain:

Cádiz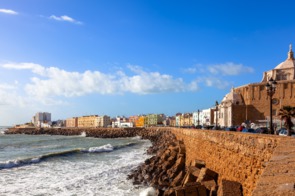 The crumbling, sun-baked seafront city of Cádiz is said to be the oldest continuously inhabited settlement in the western world, founded by the Phoenicians around 1100 BC. Although the city lacks any obvious landmarks, it's rich in atmosphere, and plays host to one of Spain's most colourful carnivals.
24 May
Portugal:

Lisbon
Spread across steep hillsides that overlook the Rio Tejo, Lisbon's colourful cityscape includes Gothic cathedrals, majestic monasteries and quaint museums. But for many the best times will be had wandering the narrow lanes of Lisbon's lovely backstreets, with their great local food, wine and music.
25 May
Portugal:

Porto
Blessed with a dramatic setting on the steep banks of the river Douro, Portugal's second city is currently enjoying something of a renaissance, and is best known as the home of the country's most famous export, port wine.
26 May
Spain:

La Coruña
La Coruña is the largest city in Galicia, a beautiful region of lush green countryside and wild, windswept beaches. Historical sights of note include the Tower of Hercules, a UNESCO-listed Roman lighthouse, and the city is also home to some great seafood restaurants.
27 May
Spain:

Bilbao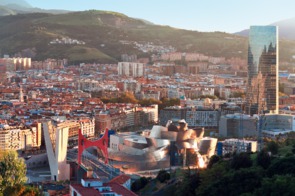 It's not so long ago that Bilbao was a grim and unappealing place, scarred by heavy industry, but the Basque Country's biggest city has reinvented itself as a cultural hub since the opening of the shimmering Guggenheim Museum in 1997.
28-29 May
France:

Bordeaux
Bordeaux sits at the centre of the world's most famous wine region, and is home to a beguiling blend of beautiful buildings, sophisticated gastronomy and high culture. It's a marvellous place to spend some time, whether it's a day sampling wines, an evening at the opera or a night on the tiles.
31 May
France:

Le Havre
Le Havre was more or less flattened during World War II, which makes the city's UNESCO World Heritage status all the more remarkable. Rebuilt by the Belgian architect Auguste Perret, Le Havre is now characterised by a striking modernist style; don't miss the towering, concrete Église St-Joseph.
1 June
United Kingdom:

Southampton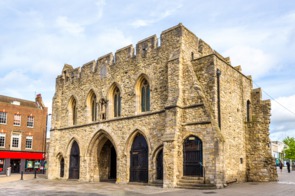 Southampton is the UK's leading port. Bustling modern cruise terminals, as well as wharfs and commercial harbours, line the waterfront, whilst the city itself is a fascinating mix of ancient and modern, with a picturesque old town, the original city walls still standing, and super-modern shopping centres and office complexes
3 June
United Kingdom:

Newhaven
5 June
United Kingdom:

Greenock (Glasgow)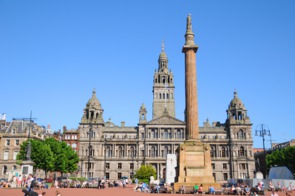 Gritty Glasgow is Scotland's largest city, renowned for its culture, style and the friendliness of its people. With internationally-acclaimed museums and galleries, stunning architecture, vibrant nightlife, fantastic shopping and a diverse array of restaurants and bars, Glasgow has something for everyone.
6 June
United Kingdom:

Belfast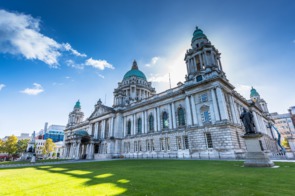 The 1998 Good Friday Agreement was a watershed moment for Northern Ireland, and its rejuvenated capital is enjoying a surge in popularity. The new Titanic Belfast museum is the star attraction, while the city centre boasts some handsome Victorian architecture and a lively pub scene.
7 June
Isle of Man:

Douglas
Rugged and unspoilt, peaceful and perhaps a little parochial, the Isle of Man is proud to be different. The island has its own government, the Tynwald, which is said to be the oldest continuous parliament in the world, as well as its own language and even its own currency, the Manx pound.
8 June
United Kingdom:

Liverpool
Few British cities can match the historical and cultural significance of Liverpool. The famous docks have been transformed in recent years, and are now home to the Tate gallery and a museum honouring the city's most famous sons, the Beatles.
9 June
United Kingdom:

Holyhead
Holyhead is best known as the departure point for ferries to Ireland, but it's also the gateway to the enchanting island of Anglesey. This green and ancient land was once a druid stronghold, and the rugged landscape is crowned with some of the most beautiful castles in Wales.
10 June
Ireland:

Dublin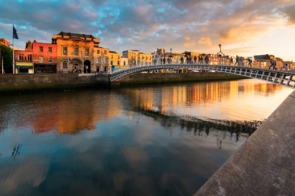 The city of Dublin has something for everyone with great shopping, beautiful Georgian architecture, lovely parks, galleries and museums. Everywhere you go you will be bowled away by the jovial Irish welcome. Don't miss the chance to sample a local pint of Guinness.
11 June
Ireland:

Waterford
Waterford is Ireland's oldest city, over 1,000 years old, with a fascinating Viking and Norman heritage that is still discernible in the narrow streets of the 'Viking Triangle'. The city is also famous as the home of Waterford crystal, and the glass-making industry here dates back to the late 18th century.
12 June
United Kingdom:

Portland
13 June
Arriving in Southampton
Southampton is the UK's leading port. Bustling modern cruise terminals, as well as wharfs and commercial harbours, line the waterfront, whilst the city itself is a fascinating mix of ancient and modern, with a picturesque old town, the original city walls still standing, and super-modern shopping centres and office complexes. On all corners you will see tributes to the city's rich history and maritime heritage. Henry V marched his troops through the Westgate on his way to the battle of Agincourt, The Mayflower sailed from here with a cargo of settlers to the New World, and the Titanic started her fateful voyage here.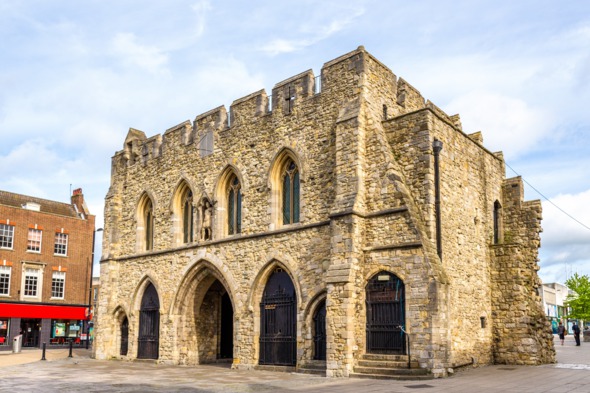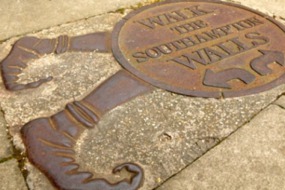 Our tip
Get a copy of the Old Town Walk map from the tourist information centre, a perfect (and free!) way to explore Southampton at a leisurely pace.
Your home from home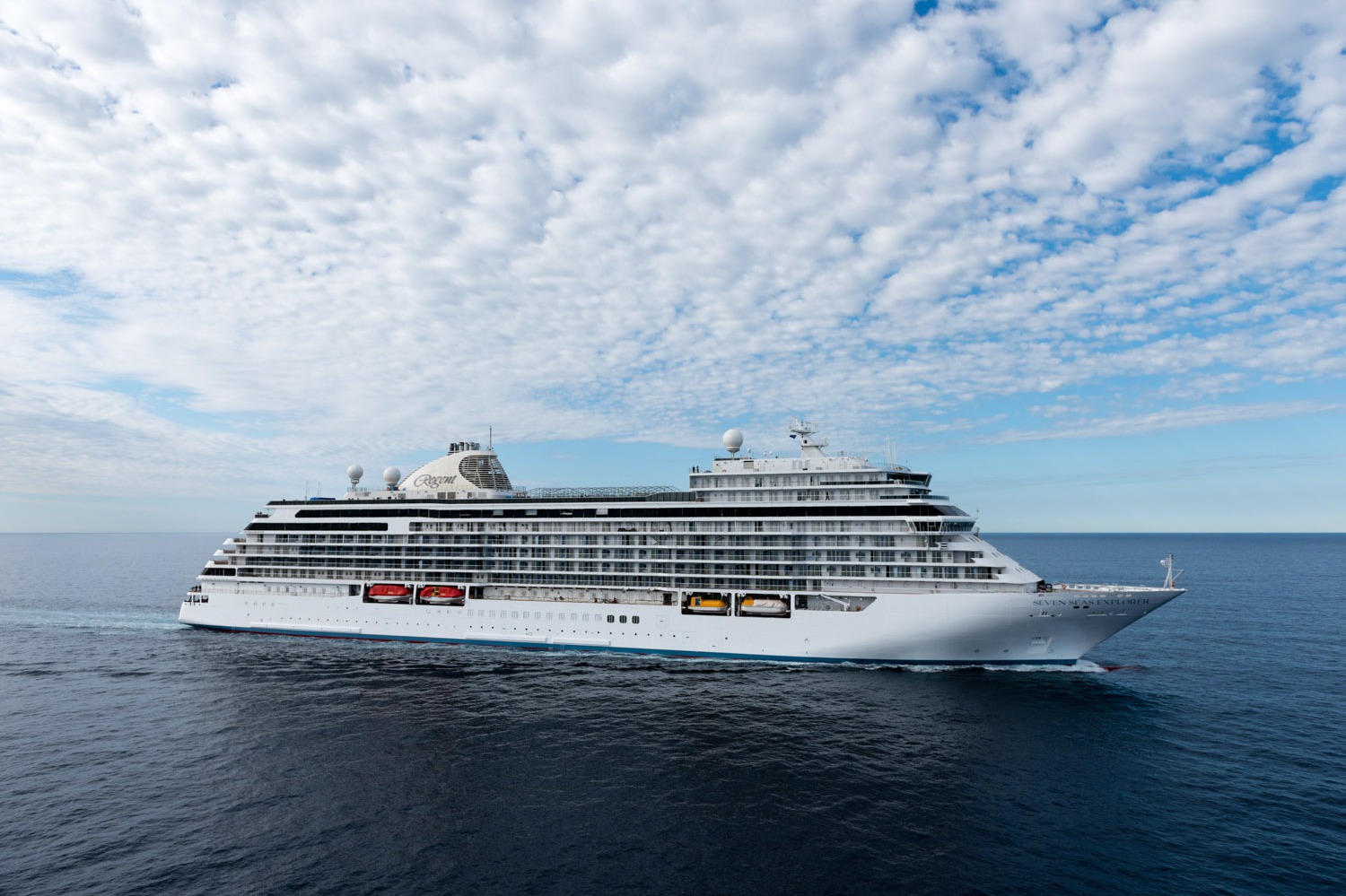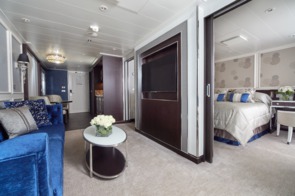 When luxury goes exploring, you are on a Regent ship. Seven Seas Explorer takes the Regent experience one step forward.
What we love
Just 750 guests enjoy the perfect balance of space and intimacy on Seven Seas Explorer. With plenty of comfort and great value for money, she steps up the classic Regent luxury offering with their signature spacious accommodation, a relaxed and unpretentious style and loads of good dining choices. The most all-inclusive of all luxury lines.
Capacity
750 Guests
Crew
542 International Staff
Style

Regent Seven Seas offers luxury without pretensions - not too dressy, and with lots of focus on the itineraries. So - with their excellent all-inclusive offer - you might get off the ship without having to pay a single further penny!

Inclusions

All meals in all venues including room service
All alcoholic drinks throughout the ship
Flights to and from the ship
A full selection of shore excursions
Onboard entertainment
Sports and fitness facilities
Gratuities
More about Seven Seas Explorer
Tailor-make your trip
Ways to make it better
Where to stay in Barcelona
The lovely Hotel Arts on the sea front is perfectly located for a pre- or post-cruise stay, and has great restaurants too.
Explore Catalonia
Take a day trip to the attractive city of Girona, with its fascinating mix of Gothic, Moorish and Modernist architecture, as well as an exceptionally well preserved Jewish Quarter.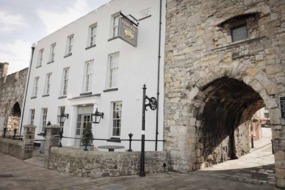 Overnight in Southampton
Stay at the Pig in the Wall, stylish with great food. Very small so book early.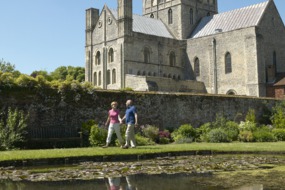 Day trips from Southampton
Visit historic Winchester, home to King Arthur's Round Table, the Great Hall and Winchester Cathedral.