Journey Type
Sailing from Greece
22 July
Setting sail from Athens (Piraeus)
Athens is a city awash with historical and cultural significance. Towering over the city are the gleaming columns of the Parthenon, surely one of the most iconic sights in the whole of Europe. And yet Athens is much more than an open air museum; this is a dynamic, bustling metropolis, and a place where history is still very much unfolding. For all its faults, the Greek capital possesses an energy and an optimism that are manifest in everything from the burgeoning art scene to the restaurants and bars that continue to pop up on a regular basis.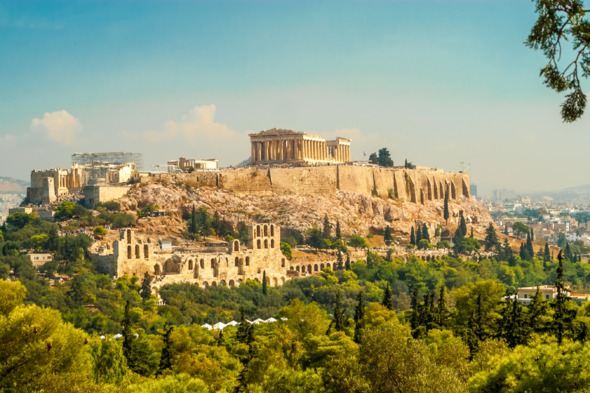 Don't miss
Obviously don't miss the Acropolis, nor the new adjacent museum, where space has pointedly been left for the frieze we call the Elgin Marbles – it is really excellent. Then take time to stroll on the hills and slopes around the outcrop.
23 July
Greece:

Mykonos
Glamorous Mykonos is the most popular of the Cyclades islands, well known as a haunt of the rich and the famous. It's also the gateway to the nearby island of Delos, home to one of the most important archaeological sites in Greece.
24 July
Greece:

Rhodes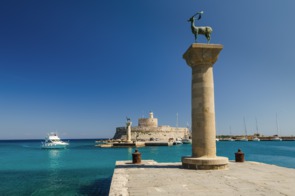 Sun-kissed Rhodes, the largest of the Dodecanese islands, is steeped in history; the medieval heart of Rhodes Town was once home to the crusading Knights of St John, and later fell to the Ottoman sultan Suleiman the Magnificent. The hillside village of Lindos, with its pretty whitewashed houses, is another highlight.
25 July
Greece:

Santorini
The volcanic island of Santorini (known officially as Thira) is one of the most spectacularly beautiful in the Mediterranean. The pretty village of Oia, with its whitewashed houses and windmills tumbling down the hillside, is particularly photogenic.
27 July
Malta:

Valletta
Malta's tiny capital, established by the Knights of St John, packs in an awful lot of history considering its diminutive size. The atmospheric old streets, bathed in Mediterranean sunshine, are full of attractive honey-golden buildings, along with an impressive selection of bars and restaurants.
28 July
Italy:

Messina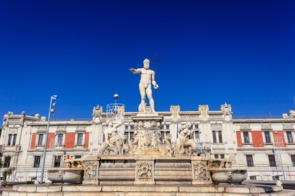 Situated on the north eastern tip of Sicily, so close to the Italian mainland you can almost touch it, Messina is the busy main entry point to the island. The city was flattened by an earthquake in 1908, and again by Allied bombing in 1943, so few historical sights remain, although the cathedral is one of Sicily's most impressive.
29 July
Italy:

Amalfi
The picturesque little town of Amalfi was once a major Mediterranean naval power, but a devastating earthquake in 1343 cut the city down in its prime and destroyed most of its historic buildings. These days, of course, Amalfi is best known for the eponymous stretch of stunning coastline on which it sits.
30 July
France:

Ajaccio
The attractive, oceanfront capital of Corsica was the birthplace of the island's most famous son, Napoleon Bonaparte. You can find out more about the emperor at his childhood home, the Maison Bonaparte, which is now a museum.
31 July
France:

Saint Tropez
Ever since Brigitte Bardot put Saint Tropez on the map with the seminal 'And God Created Woman' in 1956, this diminutive fishing village on the French Riviera has been a magnet for the international glitterati.
1 August
Spain:

Barcelona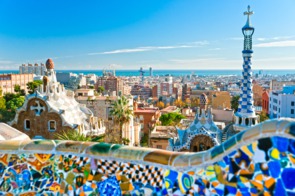 From the warren-like medieval streets of the Barri Gòtic to the fantastical modernist architecture of Antoni Gaudí, from the dizzy heights of Mount Tibidabo to the golden sands of Barceloneta, there's never a dull moment in Barcelona.
2 August
France:

Toulon
Toulon is not the sort of place you would expect to find on the Côte d'Azur, a gritty port city that's home to France's most important naval base. It's not completely without charm, however, and for some travellers it may come as a breath of fresh air after the glitz of the Riviera. For the best view, take the cable car to the top of Le Faron mountain.
3 August
France:

Cannes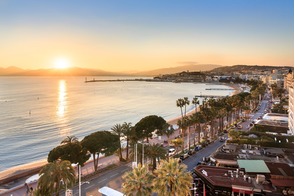 Few ports conjure up images of glitz and movie star glamour quite so readily as Cannes. May is when the glitterati roll into town for the Film Festival, but there's still plenty to divert you the rest of the year, including the old quarter, Le Suquet, and the dazzling Croisette.
4 August
Monaco:

Monaco
Renowned for its casino, its Grand Prix and its oligarch-friendly tax policies, Monte Carlo is glamour and hedonism personified, with a price tag to match. This little principality enjoys a lovely setting, the villas and penthouses tumbling down the hillside towards the sweeping blue expanse of the Mediterranean.
5 August
Italy:

Florence / Pisa (Livorno)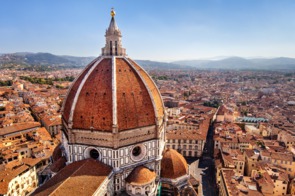 The faded port town of Livorno serves as a gateway to Tuscany's star attractions. Wonderful Florence, the cradle of the Renaissance, is resplendent with beautiful architecture and unrivalled artistic treasures, while nearby Pisa is of course famous for its precarious Leaning Tower.
6 August
Italy:

Rome (Civitavecchia)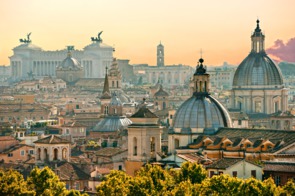 One of the world's great cities, Rome continues to dazzle and delight visitors with a potent mix of architectural marvels, continent-defining history and buzzing nightlife. The Colosseum, the Vatican and the Forum are among the big ticket items, with the crowds to match, though in truth you will find history around almost every corner.
7 August
Italy:

Amalfi
The picturesque little town of Amalfi was once a major Mediterranean naval power, but a devastating earthquake in 1343 cut the city down in its prime and destroyed most of its historic buildings. These days, of course, Amalfi is best known for the eponymous stretch of stunning coastline on which it sits.
8 August
Italy:

Taormina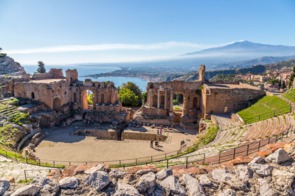 Taormina enjoys a truly spectacular setting on Sicily's east coast, perched on a mountainside looking out towards the smouldering Mount Etna. The medieval streets are pleasant but often crowded in high season, so we'd recommend getting out and exploring the surrounding countryside.
9 August
Greece:

Corfu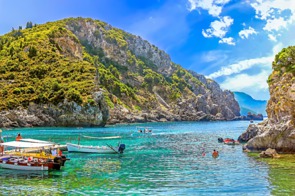 Corfu, known as Kerkyra in Greek, is a beautiful island of verdant hills and rocky coves, and away from the more crowded resorts it remains a sleepy and idyllic place. Don't miss the picturesque Venetian architecture of Corfu Town, a UNESCO World Heritage Site.
10 August
Montenegro:

Kotor
Kotor sits at the head of a beautiful, fjord-like bay, hemmed in by glowering mountains. The compact, walled old town is Montenegro's star attraction, a warren of little alleyways and shady squares that is often described as a 'mini Dubrovnik'.
11 August
Croatia:

Dubrovnik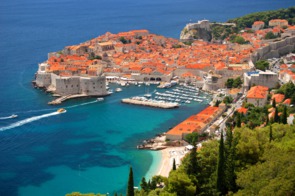 We never fail to be moved when we see the terracotta roofs and honey-golden walls of Dubrovnik, and a stroll around the perfectly preserved old town is a highlight of any visit to the Dalmatian coast. Make sure you take the time to walk around the walls and soak up the marvellous sea views.
12-13 August
Arriving in Venice
Venice is a city like no other, a marble maze of turquoise canals criss-crossed by beautiful bridges, overflowing with palaces, churches and charming little piazzas. No matter how many times you've seen it in photographs, that first glimpse of the Grand Canal will simply take your breath away; it hardly seems credible that such a eye-popping scene could exist outside of a Canaletto painting. Of course Venice is a city that draws big crowds, especially in summer, but don't let this put you off; even the busiest areas are never more than a few steps from a quiet courtyard or a secluded square.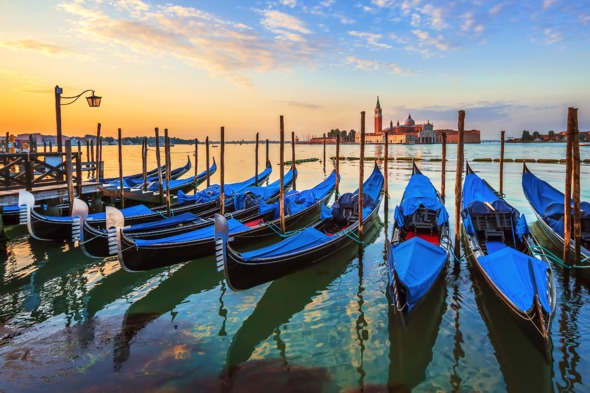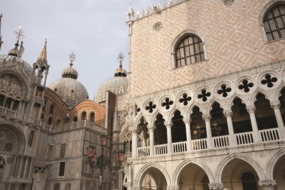 Our tip
The long, long queues for St Marks might put you off, but just book online in advance for timed entrance and bypass the exhausted tourists.
Your home from home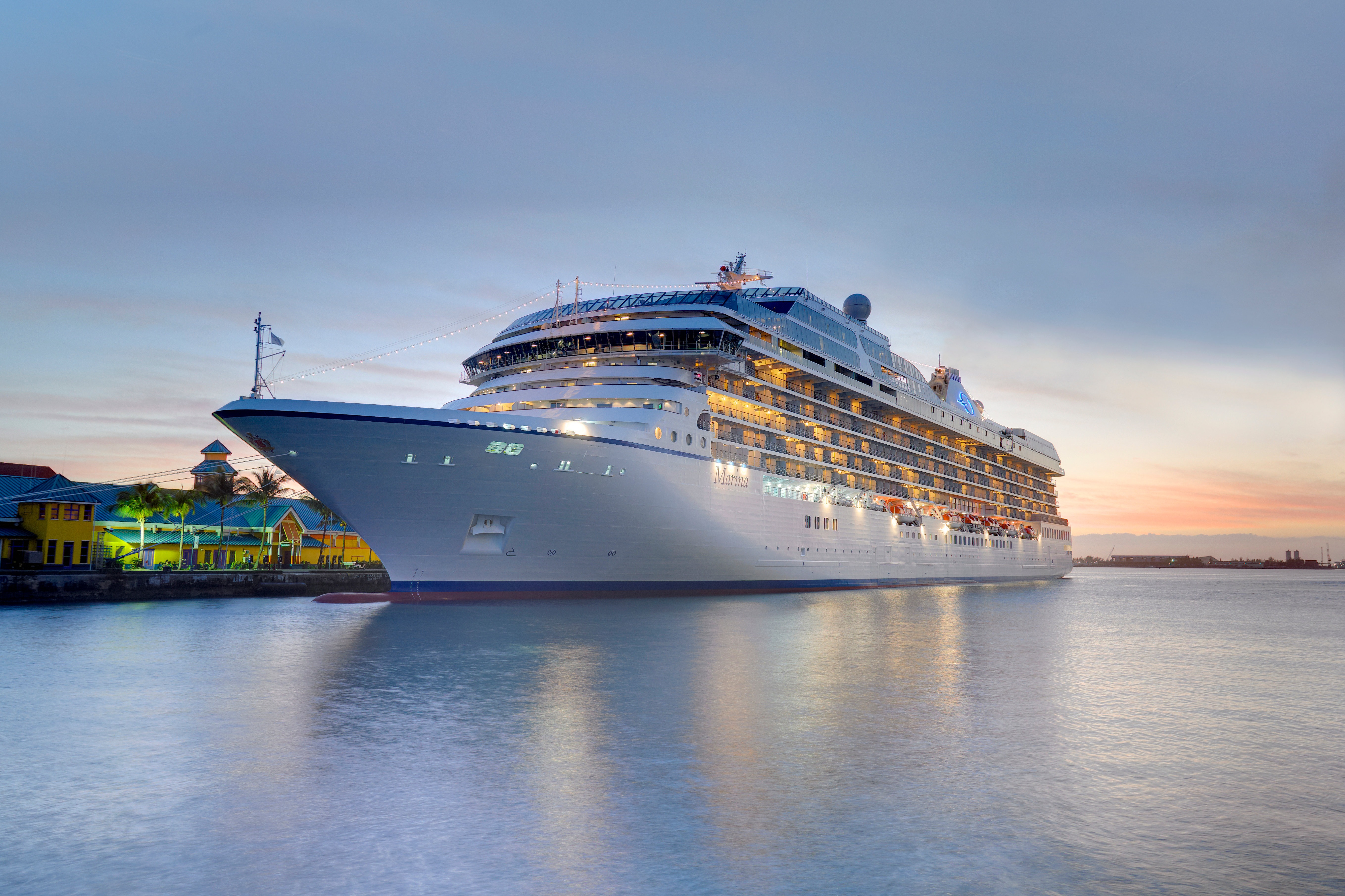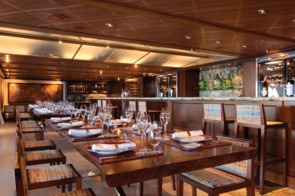 Purpose built for Oceania and bursting with style, sister ships Marina & Riviera are the perfect combination: small enough to be friendly and large enough to offer great facilities.
What we love
Above all, we love the fact that these ships are packed full of fabulous stuff - loads of amazing dining options, a collection of amazing artworks, wonderful learning opportunities and great accommodation. All of this is combined with the Oceania signatures: well-designed port intensive itineraries, great food, and a relaxed ambience.
Capacity
1250 Guests
Crew
800 International Staff
Style
Easy going and unpretentious, and at the same time stylish and oozing quality, Oceania's O class ships are a great choice for inquisitive and engaged travellers who enjoy good food.
Inclusions

All meals even in the speciality restaurants
Room service dining 24 hours a day
All soft drinks, bottled water, specialty coffees, teas and juices
Shuttle service from ship to city centre in many ports of call
Airfare (conditions apply)
Internet (conditions apply)
Loads of extras for Concierge Class and above
More about Riviera
Tailor-make your trip
Ways to make it better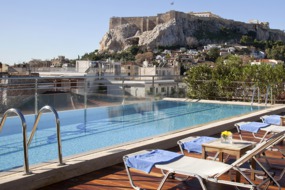 Extend your stay in Athens
At Mundy, we have long been hunting for the perfect Athenian hotel - our favourite so far is the Electra Palace in Plaka.
Excursions from Athens
Delphi is an absolute must – you'll need a full day though, it's quite a drive.
Our favourite hotel in Venice
The Metropole is an old favourite for its quieter location and lovely lagoon views.
See more of the Veneto
If you've time, take the train to Padova and visit the Scrovegni Chapel.