Journey Type
Sailing from the UK
13 June
Setting sail from Southampton
Southampton is the UK's leading port. Bustling modern cruise terminals, as well as wharfs and commercial harbours, line the waterfront, whilst the city itself is a fascinating mix of ancient and modern, with a picturesque old town, the original city walls still standing, and super-modern shopping centres and office complexes. On all corners you will see tributes to the city's rich history and maritime heritage. Henry V marched his troops through the Westgate on his way to the battle of Agincourt, The Mayflower sailed from here with a cargo of settlers to the New World, and the Titanic started her fateful voyage here.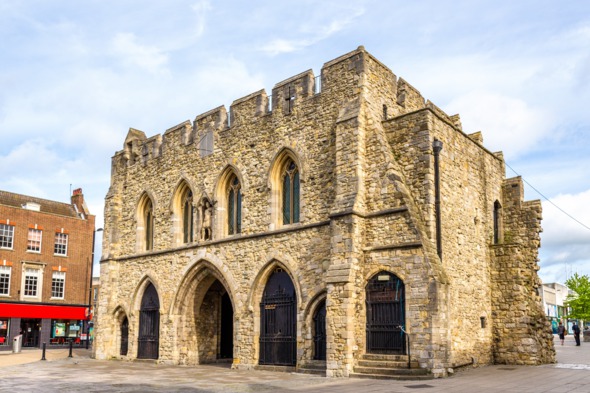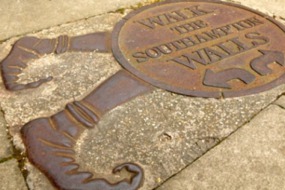 Our tip
Get a copy of the Old Town Walk map from the tourist information centre, a perfect (and free!) way to explore Southampton at a leisurely pace.
14 June
Belgium:

Zeebrugge (Bruges)
Zeebrugge's main attraction is its proximity to Bruges. This beautifully preserved old town is a magical maze of winding cobbled lanes, narrow canals and gorgeous gabled houses, and it's no wonder so many visitors throng the streets in summer.
15 June
Netherlands:

Amsterdam
Amsterdam is one of our very favourite cities to visit, as well as also being a perfect base to explore the nearby landscape of windmills and dikes. There is a wealth of famous museums and galleries to choose from, such as the Van Gogh Museum, the Rijksmuseum and the Anne Frank House.
17 June
Denmark:

Copenhagen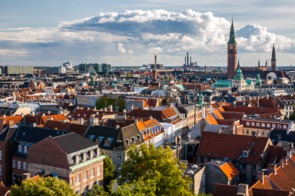 Wonderful Copenhagen is the perfect city to explore on foot, by bicycle or by water. Visit the bustling wharf at Nyhavn, enjoy the palaces, galleries and museums, wander through the amazing Tivoli Gardens, and if you have time, make the most of Copenhagen's gastronomic revolution.
18 June
Sweden:

Visby
The charming UNESCO-listed town of Visby is the capital of Gotland, the largest island in the Baltic. The photogenic cobbled streets and ruined Gothic churches are a reminder of the island's fascinating history, invaded by both Germans and Danes and decimated by the Black Death in the 14th century.
19 June
Latvia:

Riga
Riga, Latvia's charming capital, is a highlight of any Baltic itinerary. The compact Old Town delights with its winding lanes and elegant spires, and the city is also home to one of Europe's most impressive ensembles of Art Nouveau architecture.
20 June
Estonia:

Tallinn
The historic harbour city of Tallinn in Estonia is really quite captivating. Just the perfect size to explore on foot, its medieval (and UNESCO listed) town centre, with its cobblestone streets and a busy Town Hall Square, is the perfect introduction to Estonia's rich history.
21-22 June
Russia:

St Petersburg
Lovely St Petersburg, the jewel in the crown of Baltic cities, features so much to see and do, with its high art, lavish architecture, dramatic history and rich cultural traditions. An extraordinary wealth of treasures sit alongside historical tales which will captivate and intrigue you.
23 June
Finland:

Helsinki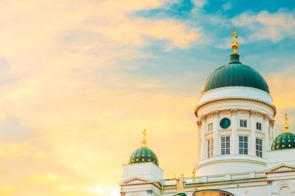 Finland's lovely capital Helsinki is a maritime city, with the sea on three sides and almost 100 kilometres of shoreline, as well as around 300 islands. Its contemporary architecture and focus on modern design sit surprisingly well alongside its four hundred year history.
24-25 June
Arriving in Stockholm
The buzzing city of Stockholm is the capital of Sweden. Visitors are captivated by the busy waterfront, the beautiful cobbled streets in the Gamla Stan, or Old Town, the museums, palaces, gardens and galleries, whilst a mere 20 minutes away, Stockholm's archipelago of 30,000 islands offers its own delights, not least some serene tranquillity. The city itself features trend-setting restaurants, a vibrant nightlife and a rich cultural heritage. Many interesting excursions from the city centre ensure that a prolonged stay will be both stimulating and varied.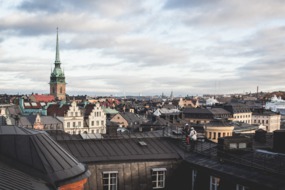 Don't miss
Walk through Gamla Stan, the medieval city centre, a living pedestrian-friendly museum full of sights, attractions, restaurants, cafés, bars and places to shop.
Your home from home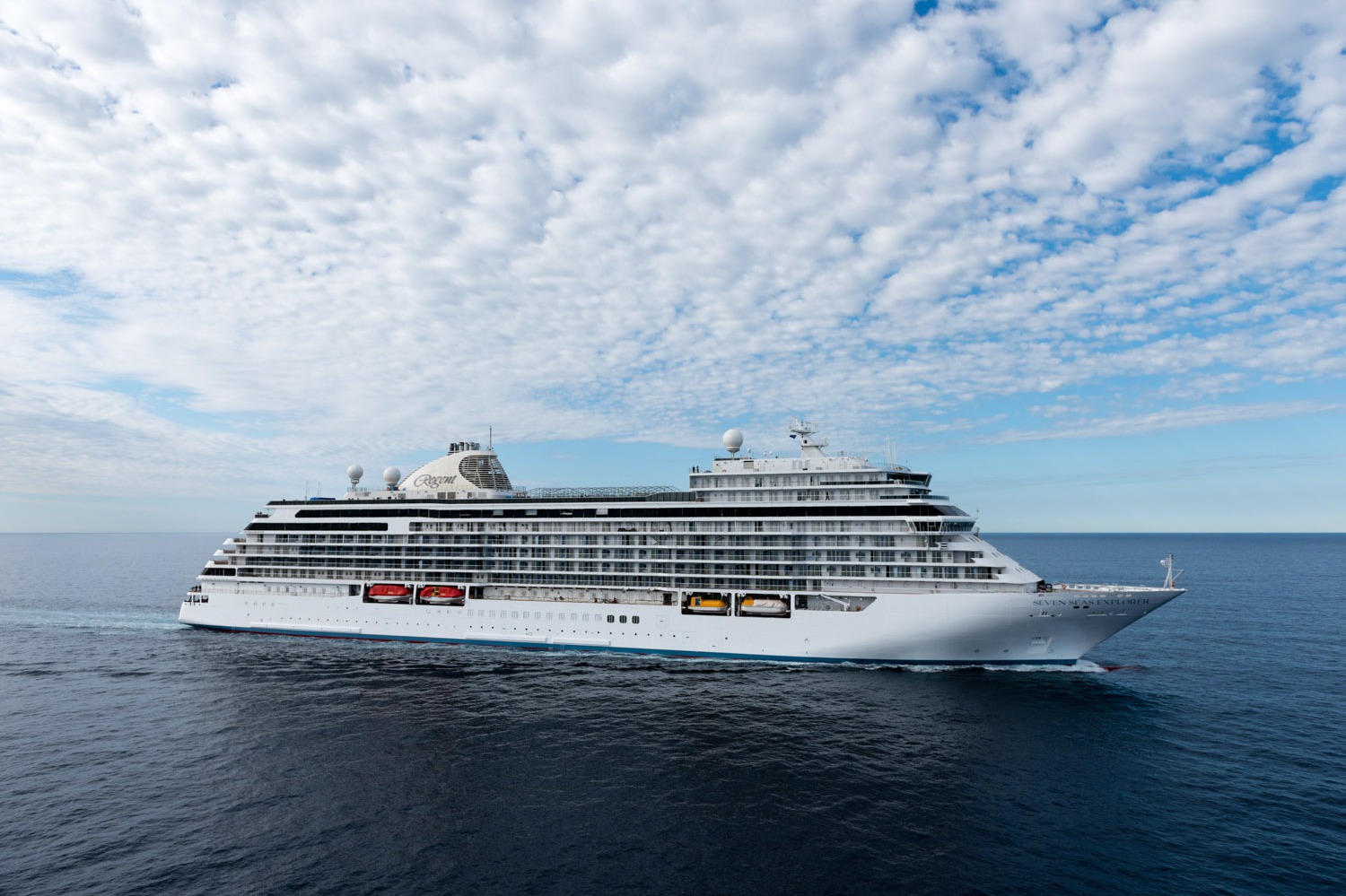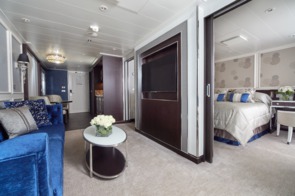 When luxury goes exploring, you are on a Regent ship. Seven Seas Explorer takes the Regent experience one step forward.
What we love
Just 750 guests enjoy the perfect balance of space and intimacy on Seven Seas Explorer. With plenty of comfort and great value for money, she steps up the classic Regent luxury offering with their signature spacious accommodation, a relaxed and unpretentious style and loads of good dining choices. The most all-inclusive of all luxury lines.
Capacity
750 Guests
Crew
542 International Staff
Style

Regent Seven Seas offers luxury without pretensions - not too dressy, and with lots of focus on the itineraries. So - with their excellent all-inclusive offer - you might get off the ship without having to pay a single further penny!

Inclusions

All meals in all venues including room service
All alcoholic drinks throughout the ship
Flights to and from the ship
A full selection of shore excursions
Onboard entertainment
Sports and fitness facilities
Gratuities
More about Seven Seas Explorer
Tailor-make your trip
Ways to make it better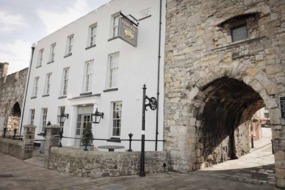 Overnight in Southampton
Stay at the Pig in the Wall, stylish with great food. Very small so book early.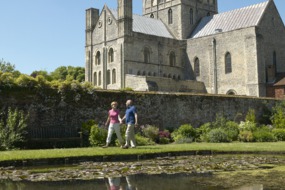 Day trips from Southampton
Visit historic Winchester, home to King Arthur's Round Table, the Great Hall and Winchester Cathedral.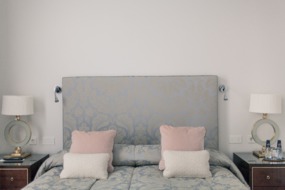 Extend your stay in Stockholm
Lovers of classic hotels should stay at The Grand Hôtel, which is situated in the best waterfront location imaginable.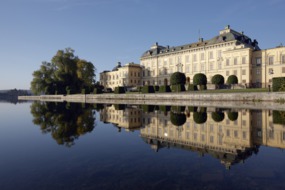 Add on a private tour
Visit Drottningholm Palace, Sweden's best preserved royal palace, constructed in the seventeenth century and a UNESCO World Heritage Site.