Journey Type
Cruise only (Please call for flight options)
1 September
Setting sail from Venice
Venice is a city like no other, a marble maze of turquoise canals criss-crossed by beautiful bridges, overflowing with palaces, churches and charming little piazzas. No matter how many times you've seen it in photographs, that first glimpse of the Grand Canal will simply take your breath away; it hardly seems credible that such a eye-popping scene could exist outside of a Canaletto painting. Of course Venice is a city that draws big crowds, especially in summer, but don't let this put you off; even the busiest areas are never more than a few steps from a quiet courtyard or a secluded square.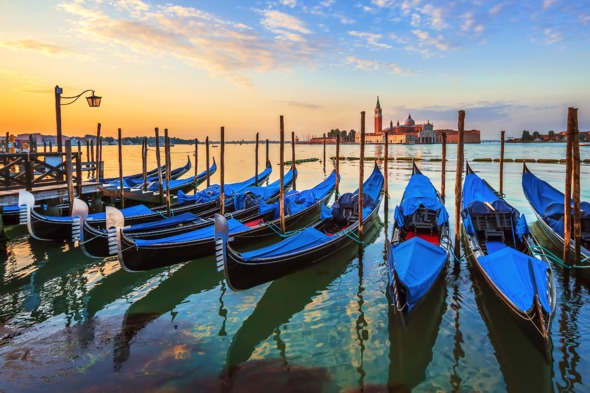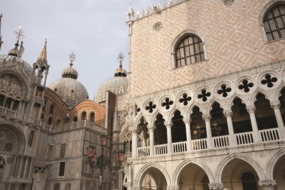 Our tip
The long, long queues for St Marks might put you off, but just book online in advance for timed entrance and bypass the exhausted tourists.
2 September
Croatia:

Šibenik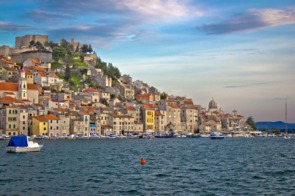 One of the Dalmatian coast's lesser known cities, Šibenik is notable for its compact medieval centre, UNESCO-listed Gothic-Renaissance cathedral and crumbling fortresses. The nearby islands of Zlarin and Prvić also make for an enjoyable day trip.
3 September
Montenegro:

Kotor
Kotor sits at the head of a beautiful, fjord-like bay, hemmed in by glowering mountains. The compact, walled old town is Montenegro's star attraction, a warren of little alleyways and shady squares that is often described as a 'mini Dubrovnik'.
4 September
Greece:

Corfu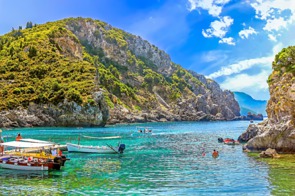 Corfu, known as Kerkyra in Greek, is a beautiful island of verdant hills and rocky coves, and away from the more crowded resorts it remains a sleepy and idyllic place. Don't miss the picturesque Venetian architecture of Corfu Town, a UNESCO World Heritage Site.
5 September
Greece:

Nydri
The port of Nydri, a favourite with the yachting crowd, is situated on the east coast of Lefkada, a beautiful and unspoilt island connected to the Greek mainland by a narrow causeway. Here you'll find amazing beaches, peaceful olive groves and the refreshing Dimosari Waterfalls.
6 September
Greece:

Gythion
7 September
Greece:

Nafplion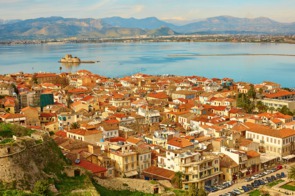 Nafplion is one of the most beautiful cities on the Greek mainland, situated on the Argolic Gulf overlooked by the imposing Palamidi Fortress. The narrow streets of the old town are home to a beguiling mix of Venetian, Turkish and Greek architecture, while just offshore is the little island castle of Bourtzi.
8 September
Greece:

Athens (Piraeus)
Athens is a city awash with historical and cultural significance, but it's much more than an open air museum; this is a dynamic, bustling metropolis, and a place where history is still very much unfolding.
9 September
Greece:

Naxos
Naxos is the largest of the Cyclades islands, a green and fertile place where the landscape is littered with ancient temples, Byzantine churches and Venetian towers. The rugged terrain means it's a popular destination for outdoor enthusiasts, but there are also some lovely beaches and the buzzing city of Hora (Naxos Town).
10 September
Greece:

Agios Nikolaos
The charming port of Agios Nikolaos, on the north east coast of Crete, offers a beguiling blend of characterful tavernas, lively bars and designer boutiques. The town is centred around little Lake Voulismeni, and nearby attractions include some lovely beaches and the Minoan ruins at Gournia.
11 September
Greece:

Kalymnos
12 September
Turkey:

Kusadasi
The Turkish port of Kusadasi is the gateway to Ephesus, one of the most spectacular archaeological sites in the Eastern Mediterranean. This was the Roman capital of Asia Minor, and the remains constitute the most complete classical city in Europe.
13 September
Greece:

Mykonos
Glamorous Mykonos is the most popular of the Cyclades islands, well known as a haunt of the rich and the famous. It's also the gateway to the nearby island of Delos, home to one of the most important archaeological sites in Greece.
14 September
Greece:

Limnos
15 September
Turkey:

Istanbul
Istanbul is the place where East meets West, where Asia Minor reaches out across the Bosphorus and almost touches Europe, and the city remains a bristling, bustling cultural melting pot, the skyline dotted with magnificent minarets and domes.
16 September
Greece:

Lesvos
Lesvos is the third largest of the Greek islands, with a landscape ranging from arid plains and rocky outcrops to lush olive groves, forested mountains and sandy beaches. Highlights include the beautiful harbour at Molyvos and the ruined Byzantine fortress that overlooks Mytilini, the island's lively capital.
17 September
Turkey:

Cesme
18 September
Greece:

Rhodes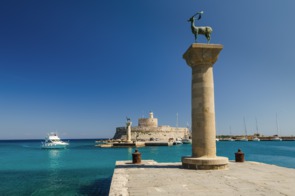 Sun-kissed Rhodes, the largest of the Dodecanese islands, is steeped in history; the medieval heart of Rhodes Town was once home to the crusading Knights of St John, and later fell to the Ottoman sultan Suleiman the Magnificent. The hillside village of Lindos, with its pretty whitewashed houses, is another highlight.
19 September
Greece:

Kos
Kos is the second largest of the Dodecanese Islands after Rhodes, and is best known for its excellent beaches. There are plenty of cultural treasures here too: Kos Town's harbour is guarded by an impressive castle built by the Knights of St John, and the island is scattered with Greek and Roman ruins.
20 September
Greece:

Santorini
The volcanic island of Santorini (known officially as Thira) is one of the most spectacularly beautiful in the Mediterranean. The pretty village of Oia, with its whitewashed houses and windmills tumbling down the hillside, is particularly photogenic.
21 September
Greece:

Spetses
The island of Spetses lies just off the coast of the Peloponnese, and is popular as a second home for well-to-do Athenians. Wander the streets of charming Spetses Town and you'll find some excellent restaurants, while the surrounding countryside is a verdant landscape of pine forest and gently rolling hills.
22 September
Arriving in Athens (Piraeus)
Athens is a city awash with historical and cultural significance. Towering over the city are the gleaming columns of the Parthenon, surely one of the most iconic sights in the whole of Europe. And yet Athens is much more than an open air museum; this is a dynamic, bustling metropolis, and a place where history is still very much unfolding. For all its faults, the Greek capital possesses an energy and an optimism that are manifest in everything from the burgeoning art scene to the restaurants and bars that continue to pop up on a regular basis.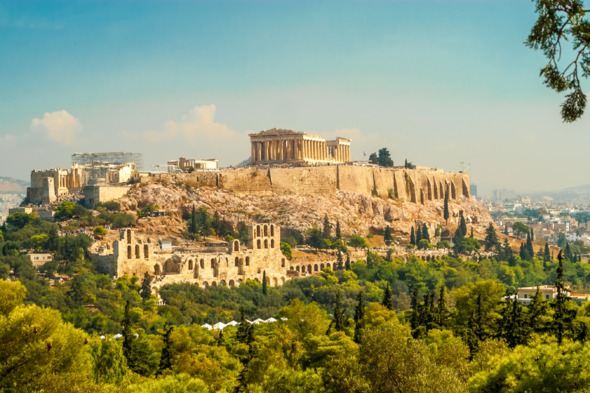 Don't miss
Obviously don't miss the Acropolis, nor the new adjacent museum, where space has pointedly been left for the frieze we call the Elgin Marbles – it is really excellent. Then take time to stroll on the hills and slopes around the outcrop.
Your home from home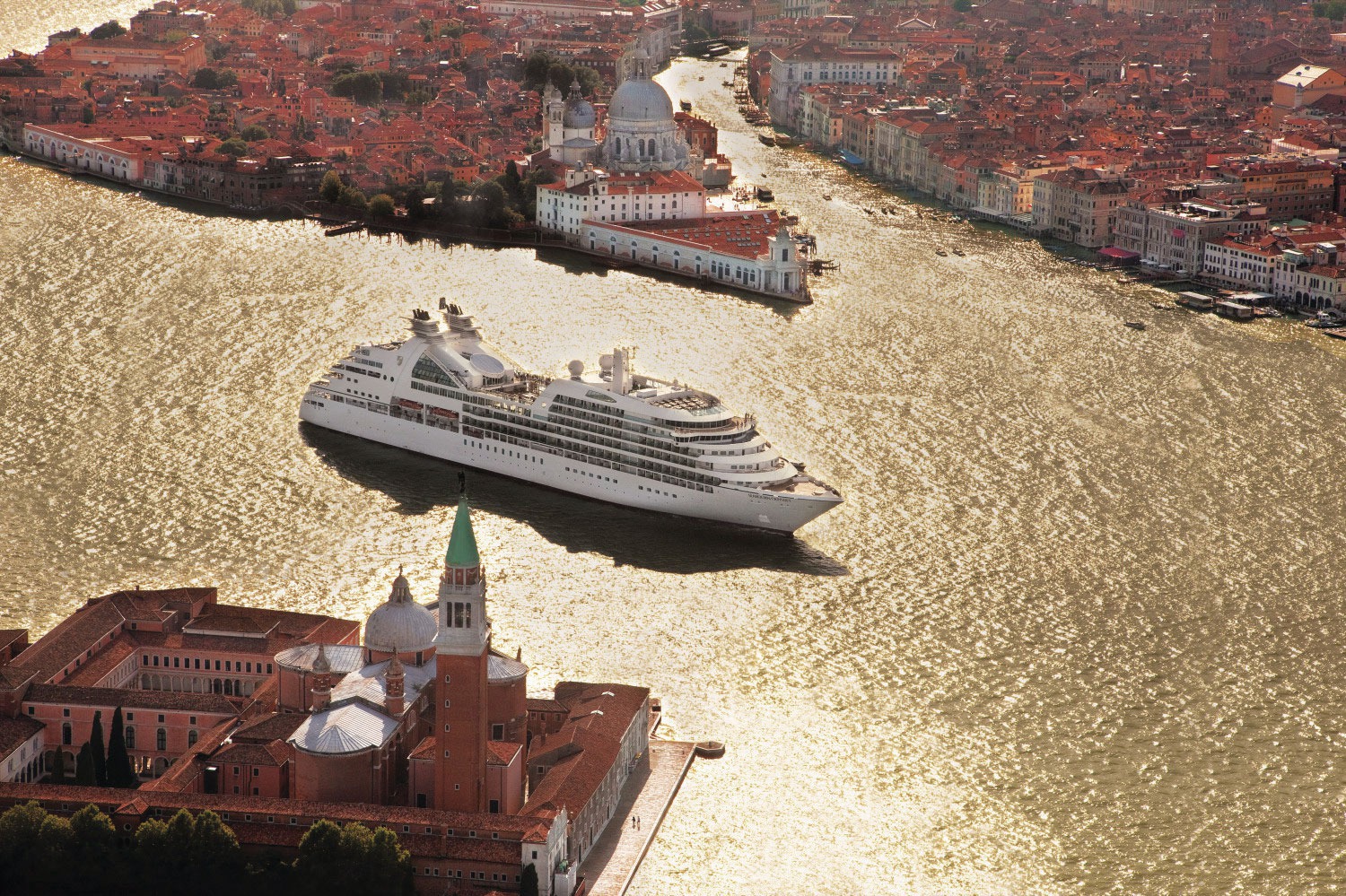 Any one of Seabourn's lovely little trio of spacious and elegant sisters is the perfect choice for a combination of contemporary style and traditional expert hospitality.
What we love
When Seabourn built Odyssey, Sojourn and Quest, over a period of just three years, we were delighted. Not only because each one is beautiful, but also because their similarity means that they are interchangeable, enabling you to travel all over the world in a familiar environment.
Capacity
458 Guests
Crew
330 International Staff
Style
The contemporary décor appeals to a sophisticated and cosmopolitan crowd. With lots of outside space, you can enjoy an al fresco experience if you choose.
Inclusions

All meals in all restaurants including room service
Open bar policy throughout the ship
On board entertainment and lecture programme
Extensive spa and fitness facilities
Programme of daytime activities
Gratuities

YEAR BUILT

Odyssey 2009, Sojourn 2010, Quest 2011
TONNAGE
32,000 grt
Length
650 feet
Breadth
84 feet
Cruising Speed
19 knots
More about Seabourn Odyssey
Tailor-make your trip
Ways to make it better
Our favourite hotel in Venice
The Metropole is an old favourite for its quieter location and lovely lagoon views.
See more of the Veneto
If you've time, take the train to Padova and visit the Scrovegni Chapel.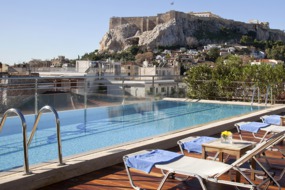 Extend your stay in Athens
At Mundy, we have long been hunting for the perfect Athenian hotel - our favourite so far is the Electra Palace in Plaka.
Excursions from Athens
Delphi is an absolute must – you'll need a full day though, it's quite a drive.