Journey Type
Sailing from Hong Kong SAR China
1 March
Setting sail from Hong Kong
Hong Kong is a fantastic place to begin or end a cruise, a striking mix of ancient and modern, Chinese and British, and there is a lot more to the city than just skyscrapers and high finance. On Hong Kong Island itself you'll find the bustling financial centre of Central district, the more traditionally Chinese Western district and the shops of Causeway Bay, while on the mainland Kowloon Peninsula the district of Tsim Sha Tsui is where most of Hong Kong's best hotels are located, and the atmospheric markets of Mong Kok are just to the north.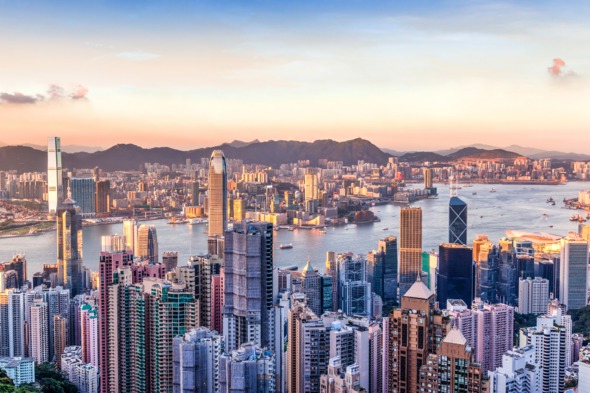 Don't miss
The views from Victoria Peak. Accessible by the Peak Tram, a funicular railway which claims to be one of the oldest cableways in the world, the views across the city are excellent.
3 March
Taiwan:

Keelung (Taipei)
Keelung is a fairly unremarkable port city close to Taiwan's capital, Taipei. The city is best known for its night market, where a mouthwatering array of food is on offer in an atmospheric setting. Otherwise, you are best off heading for Taipei if you want to prolong your stay on the island.
4 March
Japan:

Ishigaki Island
Ishigaki is the most developed of the Yaeyama islands, an idyllic tropical archipelago located closer to Taiwan than mainland Japan. The offshore coral reefs make this a popular spot for diving and snorkelling, while the jungle interior offers some great hiking opportunities.
5 March
Japan:

Naha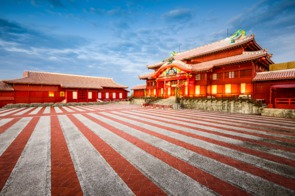 Naha is the capital of Okinawa prefecture, a subtropical region of southern Japan with its own distinct culture. The city is a bustling commercial centre despite being flattened during the Second World War, and the architectural highlight is the elegant Shuri Castle, a UNESCO World Heritage Site.
7-8 March
Japan:

Kobe
Small in size and cosmopolitan in its outlook, Kobe is a thoroughly pleasant city with a long and distinguished history as one of Japan's main trading ports. Kobe's past as a commercial hub is reflected in its architecture, with a number of unusually European-looking houses, as well as a charming, if slightly touristy, Chinatown.
10 March
Japan:

Nagasaki
Three days after Hiroshima was flattened by an atomic bomb, Nagasaki suffered the same horrifying fate. The reconstruction of both cities has been quite extraordinary; Nagasaki today is a vibrant, cosmopolitan place, with a fascinating history that goes back a lot further than 1945.
12-14 March
China:

Shanghai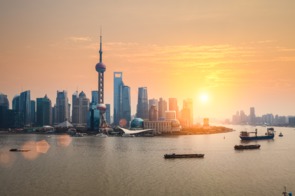 Booming Shanghai has long been China's most outward-looking, cosmopolitan city, as evidenced by the fascinating mixture of European and Oriental architecture. The Bund, a riverfront promenade flanked by grand colonial era buildings, is the city's most famous thoroughfare, while the Pudong financial district lights up the city skyline at night with its futuristic towers.
17-18 March
Hong Kong SAR China:

Hong Kong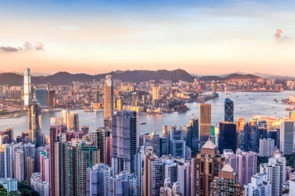 Hong Kong is a striking mix of ancient and modern, Chinese and British, and there is a lot more to the city than just skyscrapers and high finance. Its also a fantastic destination for foodies, a melting pot of culinary influences from around Asia and beyond.
20 March
Vietnam:

Hanoi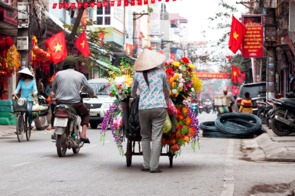 Wander along the perfumed streets of Hanoi's atmospheric Old Quarter and you could almost forgive yourself for thinking you'd travelled back in time, were it not for the beeping, buzzing morass of motorcycles zipping past.
21 March
Vietnam:

Chan May
23-24 March
Vietnam:

Ho Chi Minh City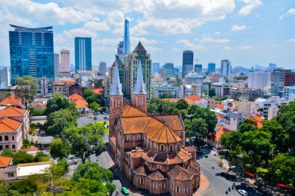 Saigon, as it was known then, was the capital of the South during the Vietnam War, and American-style capitalism has been embraced more enthusiastically here than in the North, with a clutch of shining skyscrapers standing as testament to Vietnam's surging economic growth.
26-27 March
Arriving in Bangkok (Klong Toey)
Thailand's sprawling capital is an assault on the senses, an invigorating blend of tradition and modernity. Soaring skyscrapers, air-conditioned shopping malls and an efficient public transport system combine with shimmering golden temples, ancient palaces, floating markets and at times gridlocked rush hour traffic. Bangkok is also a real culinary treat; perching at a street food stall tucking into a bowl of noodles by the roadside is a great way to take the pulse of the city, and you'll find regional cuisines from all over Thailand. The nightlife here is also legendary, though is perhaps not for the faint-hearted!
Our tip
Most tourist sights and markets are open 7 days a week, so be cautious if you're told otherwise, a common trick from a minority of disreputable taxi drivers. We recommend organising excursions in advance or through a reputable hotel.
Your home from home
Just 700 guests enjoy the perfect balance of space and intimacy. With plenty of comfort and great value for money, the Voyager offers everything you could wish for: spacious accommodation, a relaxed and unpretentious style and loads of good dining choices. The most all-inclusive of all luxury lines.
What we love
Capacity
700 Guests
Crew
447 International Staff
Style

Regent Seven Seas offers luxury without pretensions - not too dressy, and with lots of focus on the itineraries. So - with their excellent all-inclusive offer - you might get off the ship without having to pay a single further penny!

Inclusions

All meals in all venues including room service
All alcoholic drinks throughout the ship
Flights to and from the ship
A full selection of shore excursions
On board entertainment
Sports and fitness facilities
Gratuities
More about Seven Seas Voyager
Tailor-make your trip
Ways to make it better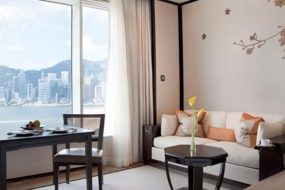 Our favourite hotel in Hong Kong
The iconic Peninsula Hong Kong is, in our opinion, the city's finest, and the Harbour View rooms offer picture postcard views of Victoria Harbour.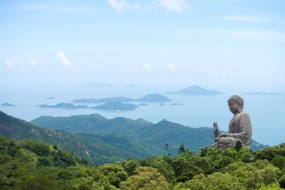 Explore Hong Kong
There's more to Hong Kong than just the city, so explore Lantau Island, home to the Po Lin Monastery and its 34 metre high bronze Tian Tan Budda statue.
Where to stay in Bangkok
The Shangri-La Bangkok sits on the banks of the river, allowing for easy sightseeing by river boat and provides a luxury sanctuary from the bustle of the city whilst maintaining a distinctly Asian feel.
Excursions from Bangkok
Ayutthaya, the ancient capital of Siam, is known for spectacular temples. About 50 miles north of the Bangkok it makes a fascinating day tour.