Journey Type
Sailing from Singapore
19-20 February
Setting sail from Singapore
Singapore is one of the world's richest cities, with a standard of living to match, and in recent years it has moved on from its image as a sterile, overly officious nanny state to become one of the most dynamic and exciting cities in the region. Singapore's heritage as an important trading post means that there is a real cultural mix, with four official languages: English, Chinese, Malay and Tamil. Step away from the gleaming towers and you'll find yourself transported into another world amongst the intoxicating streets of Chinatown and Little India.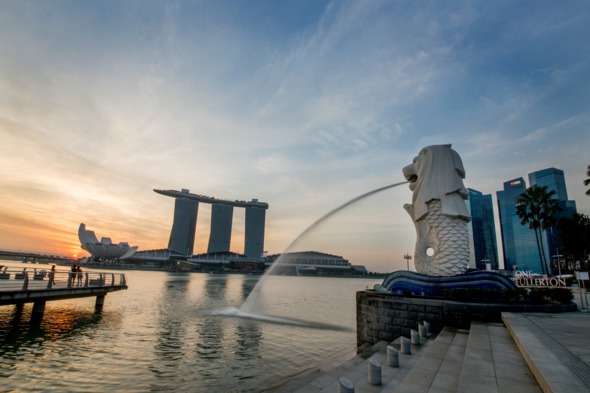 Don't miss
There's some serious green space in Singapore and it always feels as if the jungle is just waiting for us to turn our backs for a moment to take over. Seek out the parks and the gardens.
22 February
Thailand:

Koh Samui
Attracting everyone from budget backpackers to ostentatious oligarchs, Koh Samui is one of Thailand's most popular islands. It's no surprise, given the truly stunning beaches, but the more developed areas such as Chaweng have lost a lot of their charm, so head for the quieter south and west if you can.
23-24 February
Thailand:

Bangkok (Klong Toey)
Thailand's sprawling capital is an assault on the senses, an invigorating blend of tradition and modernity. Soaring skyscrapers, air-conditioned shopping malls and an efficient public transport system combine with shimmering golden temples, ancient palaces, floating markets and at times gridlocked rush hour traffic.
25 February
Cambodia:

Sihanoukville
The once sleepy backwater of Kompong Som, renamed after the former king Norodom Sihanouk, is the rising star of the Cambodian coast's burgeoning tourist industry. Here you'll find beautiful sandy beaches and a string of laid back islands that are still largely undeveloped.
27-28 February
Vietnam:

Ho Chi Minh City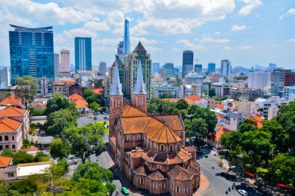 Saigon, as it was known then, was the capital of the South during the Vietnam War, and American-style capitalism has been embraced more enthusiastically here than in the North, with a clutch of shining skyscrapers standing as testament to Vietnam's surging economic growth.
2 March
Vietnam:

Chan May
3-4 March
Vietnam:

Hanoi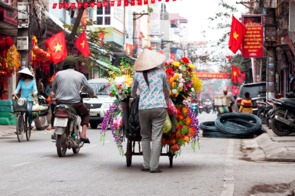 Wander along the perfumed streets of Hanoi's atmospheric Old Quarter and you could almost forgive yourself for thinking you'd travelled back in time, were it not for the beeping, buzzing morass of motorcycles zipping past.
5 March
China:

Sanya
China is not usually associated with beach holidays, but the island of Hainan, billed as 'China's Hawaii', aims to challenge those preconceptions. It's fair to say that there's still a fair way to go, but the beaches around Sanya are pleasant enough, and the rapidly developing skyline is a sight in itself.
6-7 March
Hong Kong SAR China:

Hong Kong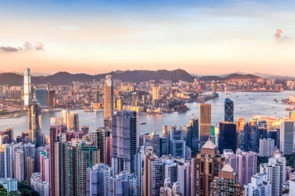 Hong Kong is a striking mix of ancient and modern, Chinese and British, and there is a lot more to the city than just skyscrapers and high finance. Its also a fantastic destination for foodies, a melting pot of culinary influences from around Asia and beyond.
9 March
Taiwan:

Keelung (Taipei)
Keelung is a fairly unremarkable port city close to Taiwan's capital, Taipei. The city is best known for its night market, where a mouthwatering array of food is on offer in an atmospheric setting. Otherwise, you are best off heading for Taipei if you want to prolong your stay on the island.
10 March
Japan:

Naha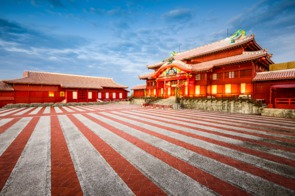 Naha is the capital of Okinawa prefecture, a subtropical region of southern Japan with its own distinct culture. The city is a bustling commercial centre despite being flattened during the Second World War, and the architectural highlight is the elegant Shuri Castle, a UNESCO World Heritage Site.
12-13 March
Japan:

Kobe
Small in size and cosmopolitan in its outlook, Kobe is a thoroughly pleasant city with a long and distinguished history as one of Japan's main trading ports. Kobe's past as a commercial hub is reflected in its architecture, with a number of unusually European-looking houses, as well as a charming, if slightly touristy, Chinatown.
14 March
Japan:

Hiroshima
On 6 August 1945 the world witnessed the terrifying power of nuclear weapons for the first time, unleashed on the unsuspecting Japanese city of Hiroshima. The modern city's sobering Peace Memorial Park commemorates that fateful day, which left more than 140,000 dead.
15 March
South Korea:

Busan
Busan is South Korea's second biggest city and one of the world's busiest container ports, but it's an easygoing place with a discernibly different character to Seoul. Haeundae beach is a popular summer holiday destination for Koreans, while the pungent Jagalchi market sells every type of fish and sea creature imaginable.
17 March
South Korea:

Incheon (Seoul)
Incheon serves as a transport hub for Seoul, South Korea's captivating capital. Seoul is a dynamic metropolis where you can still find tea shops and temples amongst the skyscrapers and neon signs, and the culinary scene is superb, from street food to world class haute cuisine.
18 March
China:

Dalian
Dalian is an eminently liveable city on the Yellow Sea coast, blessed with a pleasant climate, excellent beaches and a noticeable lack of pollution compared to many Chinese cities. At the centre of Dalian is the vast Xinghai Square, the biggest in the world at a mind boggling 1,760,000 square metres.
19 March
China:

Beijing (Tianjin)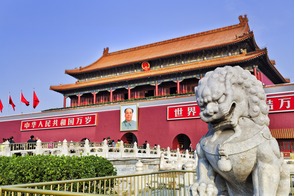 Home to 11 million people and an astonishing six UNESCO World Heritage Sites, Beijing is an exhilarating introduction to China's distinctive history, society and culture. Feast your eyes on the majestic Forbidden City and the Summer Palace, along with spectacular modern architecture such as the iconic Bird's Nest Stadium.
21-22 March
Arriving in Shanghai
Shanghai has long been China's most outward-looking, cosmopolitan city, as evidenced by the fascinating mixture of European and Oriental architecture. The Bund, a riverfront promenade flanked by grand colonial era buildings, is the city's most famous thoroughfare, while the Pudong financial district lights up the city skyline at night with its futuristic towers. Shanghai's restaurant scene is thriving like never before, with a number of Michelin-starred chefs setting up shop here, while Nanjing Road is the place to head for a spot of retail therapy, with its shiny shopping malls and luxury boutiques.
Our tip
Take time to stroll along the Bund where the Gothic, Baroque, Romanesque, Classical and Renaissance style buildings of the west side are starkly juxtaposed with the super modern Pudong district.
Your home from home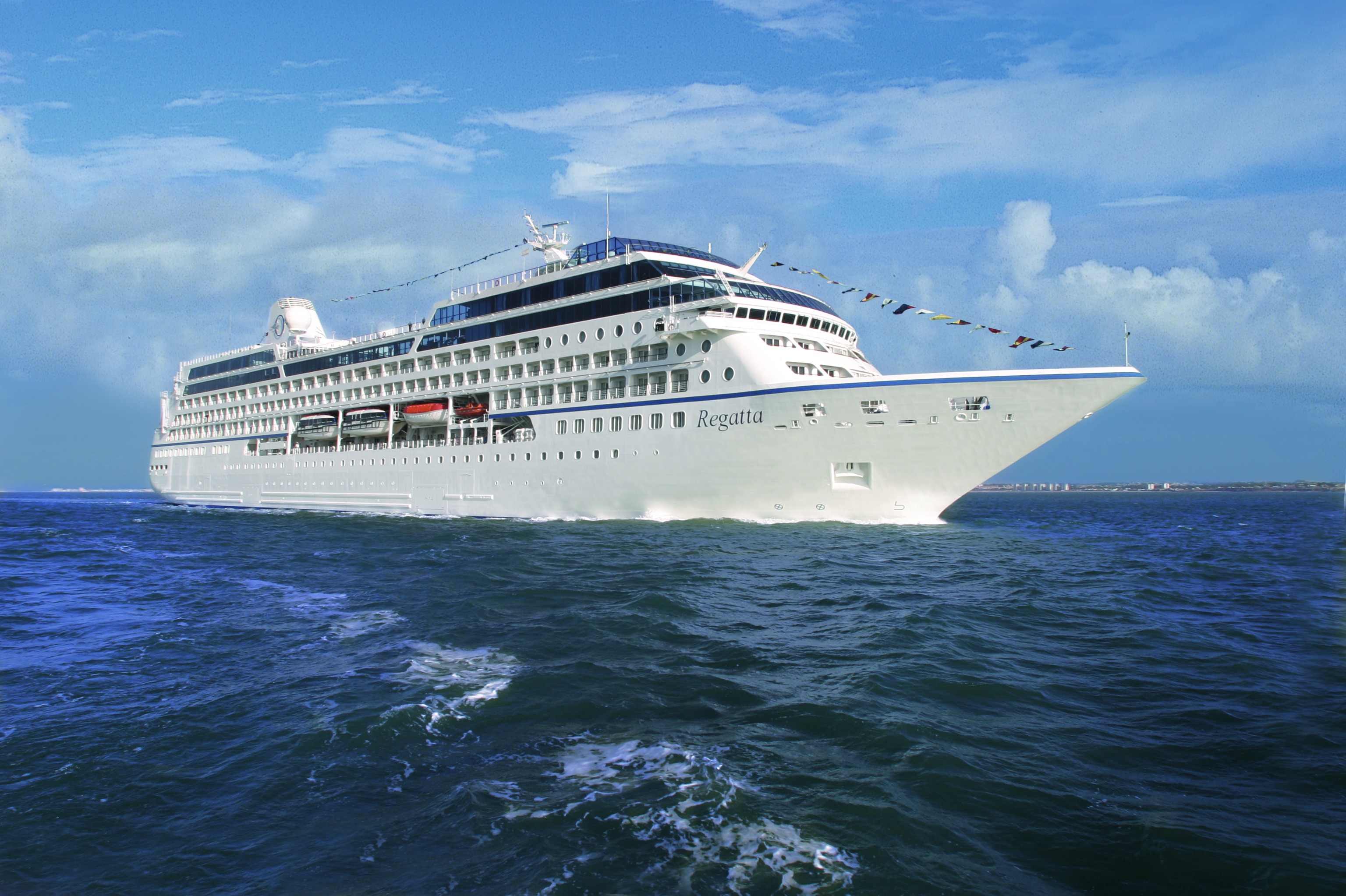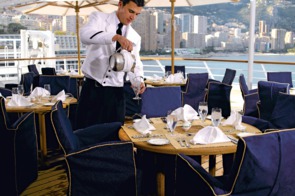 Small enough to operate fascinating port-intensive itineraries, but with the space for dining options, comfortable accommodation and more, sister ships Insignia, Nautica, Regatta and Sirena are for many the perfect size.
What we love
These four boutique style sister ships carry just 684 guests apiece, with a comfortable, relaxed country house style and plenty of intimate corners. We love the alternative restaurants - Oceania is rightly renowned for great food - and the pretty little library up on deck 10.
Capacity
684 Guests
Crew
400 International Staff
Style
On Oceania it's all about the time spent ashore, so back on board it's relaxed and unpretentious, with no dressing up. Open seating throughout creates an atmosphere which is friendly and sociable.
Inclusions

All meals even in the speciality restaurants
Room service dining 24 hours a day
All soft drinks, bottled water, specialty coffees, teas and juices
Shuttle service from ship to city centre in many ports of call
Airfare (conditions apply)
Internet (conditions apply)
Loads of extras for Concierge Class and above
More about Nautica
Tailor-make your trip
Ways to make it better
Our favourite hotel in Singapore
So many wonderful hotels. We like a lot of them, but our choice is the Fullerton.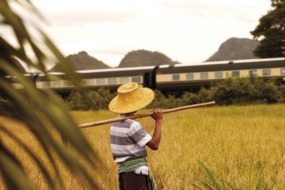 Leave Singapore in style
If you've got time and the dates work, take the Eastern and Oriental Express train to Bangkok.
Where to stay in Shanghai
So many fabulous hotels to choose from, but we would go for the Peninsula on the Bund.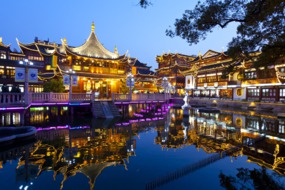 Another side to Shanghai
Wander the Yuyuan Gardens with its serene fish ponds, pretty pagodas and enjoy a rest from the crowds at the Mid-Lake Pavilion Teahouse, reached by a zigzag causeway designed to stop evil spirits.