Journey Type
Cruise only (Please call for flight options)
28 March
Setting sail from Cape Town
This magical multicultural city is the perfect jumping off point to explore Southern Africa, but do make sure you linger a few days to enjoy the buzz of a city where Africa meets a European-style cosmopolitan atmosphere, creating a vibrant melting pot of cultures and religions. With flat-topped Table Mountain soaring above the city, beautiful natural landscapes, and gardens within the city, you never feel far from nature here. Enjoy the waterfront, museums and elegant architecture, then take the time to venture further afield - there is so much within easy reach.
Our tip
Combine time in Cape Town with trips outside the city. We will help you plan ahead to make the most of your visit, so our tip is simply to call us to make the most of it.
30 March
Namibia:

Lüderitz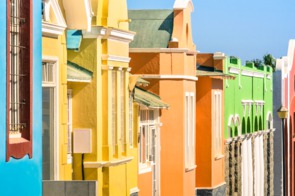 Sandwiched between the Namib Desert and the wild Atlantic coast, the geographically isolated town of Lüderitz is notable for its surreal Art Nouveau architecture. Most of these colourful buildings date back to the diamond rush period of the early 20th century, when Namibia was a German colony.
31 March - 1 April
Namibia:

Walvis Bay
Walvis Bay is situated on the edge of a tidal lagoon, sheltered from the Atlantic by a long sand spit. This important wetland area is famous for its birdlife, home to one of southern Africa's largest flamingo colonies, and it's a short drive to the city of Swakopmund, known for its quirky German colonial architecture.
3-4 April
Angola:

Namibe, Lobito
5 April
Angola:

Luanda
Luanda is a city of shocking contrasts, where conspicuous consumption fuelled by Angola's oil boom rubs up against sprawling shanty towns. The most attractive areas of the city date back to the Portuguese colonial period, including the fortress of São Miguel de Luanda and the pleasant seafront promenade known as the Marginal.
8 April
São Tomé and Príncipe:

São Tomé
The equatorial island nation of São Tomé and Principe, located just off the west coast of Africa, is an idyllic and unspoilt tropical paradise that few people have even heard of. Wander along beautiful beaches with barely a tourist in sight, explore lush rainforests rich in birdlife, or immerse yourself in São Tomé's unique Portuguese-Creole culture.
9-10 April
São Tomé and Príncipe:

Bom Bom Island
Cameroon:

Limbe
12 April
Benin:

Cotonou
Bustling Cotonou is Benin's biggest city, and the nation's capital in all but name. We recommend taking an excursion out to the nearby town of Ouidah, a key transit port for the West African slave trade, where you can learn more about this dark period in human history.
13-14 April
Togo:

Lomé
Lomé is Togo's capital and largest city, once known as the 'Pearl of West Africa', and there are still some architectural remnants of the colonial period, when the city was part of German Togoland. Perhaps more interesting today are Lomé's colourful fetish markets, where you can learn about the role of Voodoo in West Africa.
15 April
Arriving in Tema (Accra)
Ghana's capital city Accra is located on the Atlantic Ocean, where Europeans arrived to establish a trading hub on what was known as the Gold Coast. Precious metals were soon superseded by slaves, and visitors can get a flavour of the remnants of this grim practice in the former slave prisons and museums. Now a busy, dusty city where 17th century architectural remains can be seen alongside modern skyscrapers and vibrant markets, Accra is interesting but not inviting. To see Ghanaian life in the raw, visit Makola Market, and see the colonial architecture alongside modern developments including the vast concrete Independence Square.
Don't miss
Jamestown is the oldest part of Accra and remains a bustling fishing centre. Be there in the early morning to see the small boats bring in the day's catch.
Your home from home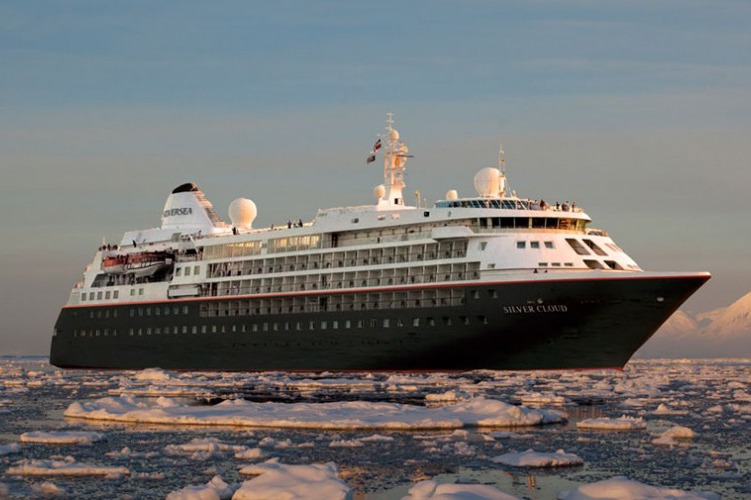 The intimate and popular little Silver Cloud is set to undergo an extensive refurbishment in August 2017, and will be reborn as a stylish expedition ship.
What we love
The lovely Silver Cloud will join Silversea's Expeditions fleet from November 2017, with a reduced capacity, an ice-strengthened hull and 18 zodiacs making this one of the most luxurious expedition ships at sea.
Capacity
296 guests (until Aug 2017) / 260 guests (from Nov 2017; 200 guests in polar regions)
Crew
222 International Staff (until Aug 2017) / 208 International Staff (from Nov 2017)
Style
Cosy, welcoming, stimulating, exciting - this ship has it all! If you enjoy the finer things in life but have an adventurous spirit, you will find yourself in congenial company on board.
Inclusions

All meals in all venues including room service
All alcoholic drinks throughout the ship
Daytime activities and lecture programme
Evening entertainment and shows
Sports and fitness facilities
Gratuities
All excursions and zodiac rides (from Nov 2017)
Silversea complimentary parka for selected cold itineraries (from Nov 2017)

Year Built
1994
Last Refurbished
2012
Tonnage
16,800 grt
Length
514 feet
Breadth
71 feet
Cruising Speed
18 knots
More about Silver Cloud
Tailor-make your trip
Ways to make it better
Where to stay in Cape Town
There are some great hotels to choose from, but at Mundy we especially like the Cape Grace on the waterfront.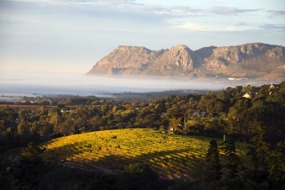 Extend your stay in South Africa
Take a wine tour to Stellenbosch and Franschhoek for tastings, beautiful countryside and great food.
Where to stay in Accra
If you have to stay here, go for the Movenpick or the Labadi Beach. To be honest it's not a city in which to linger.
Explore Accra
To be honest, the best way to see Accra is to find a local to give you excellent insight into Ghanaian life.