Journey Type
Cruise only (Please call for flight options)
8 November
Setting sail from Santa Cruz de Tenerife
Situated on Tenerife's north eastern shore, the island's capital is a busy port that serves mostly as a gateway to the popular south west coast and the spectacular volcanic landscapes of the island's interior. There are a few attractions in the town itself, including the tree-lined Ramblas and the strikingly modern Auditorium, designed by Santiago Calatrava, but we wouldn't advise spending too much time in Santa Cruz, particularly in summer when it can get rather crowded. Head instead for the nearby UNESCO World Heritage Site of San Cristobal de la Laguna, Tenerife's former capital and the prettiest town on the island.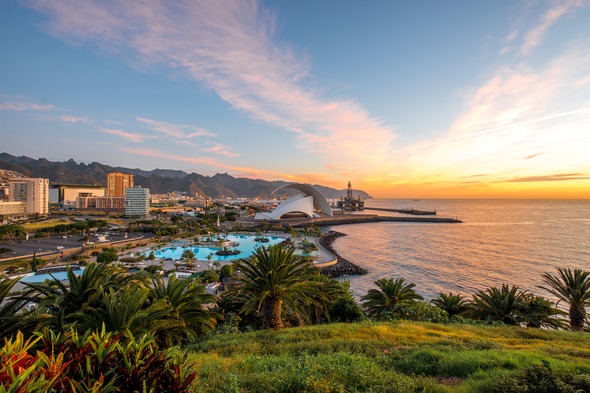 Our tip
Tenerife is a very developed tourist destination, but you can escape into the mountains for extraordinary scenery, and great hikes if that is your thing.
9 November
Canary Islands:

Fuertaventura
10 November
Canary Islands:

Las Palmas de Gran Canaria
Said to have the world's most perfect climate, cosmopolitan Las Palmas is the capital of Gran Canaria and the largest city in the Canary Islands. The charming old quarter, La Vegueta, is where you'll find the city's most interesting colonial architecture, while beach fans should head for lovely Playa de las Canteras.
13-14 November
Cape Verde:

Mindelo
The dry and barren volcanic island of São Vicente is home to Cape Verde's most appealing port, the charming city of Mindelo. The cobbled streets and colonial architecture are a real pleasure to explore, and the city plays host to a raucous carnival in February.
15 November
Cape Verde:

Praia
Praia is the capital of Cape Verde, set on the south coast of Santiago island. Highlights include a scattering of attractive Portuguese colonial architecture around the Praca Alexandre Albuquerque, while the lively fruit and vegetable market will give you a taste of local life at street level.
17 November
Arriving in Dakar
The busy, dusty streets of Senegal's capital Dakar are filled with life and colour, noises, smells and local music. The city extends over the Cap Vert peninsula - as the name suggests, it is a former French colony, and the distinctive atmosphere still has traces of the French influence. You can get a great view of the flat peninsula and ocean beyond from Les Mamelles (The Breasts), two small and appropriately shaped hills. The people here are friendly and helpful, so expect a warm welcome - but watch out for the usual hustles and scams of a busy city.
Don't miss
If you have time, take the ferry across to Île de Gorée – at first sight, a beautiful historic town, which will help bring alive the terrible history of three hundred years of slave trading.
For once-in-a-lifetime tailor-made itineraries, Mundy Adventures specialises in expedition cruises to some of the most wonderful places on earth; places often only accessible by water.
Your home from home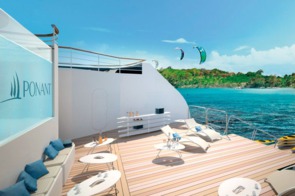 Sleek and stylish, these wonderful small ships blend luxury and intimacy with a discreet elegance and tasteful décor.
What we love
Named after four of France's most famous explorers, Le Champlain, Le Lapérouse, Le Bougainville and Le Dumont d'Urville will offer exciting and adventurous itineraries in the utmost comfort. Technologically advanced, with the latest in environmentally friendly hardware, the new ships will embody Ponant's trademark élan and flair, with just 92 spacious rooms and suites, a stylish pool deck and an intimate, refined onboard ambience.
Capacity
184 Guests
Crew
110 Staff
Style
Refined with a wonderful mix of a modern super yacht and nautical tradition, all with a French flair.
Inclusions

All meals in all venues
Alcoholic beverages
All soft drinks
Tea, coffee and pastries
All onboard entertainment
Unlimited use of the Fitness Centre
Expedition by zodiac on selected sailings

Year Built
2018 (Le Champlain & Le Lapérouse) / 2019 (Le Bougainville & Le Dumont d'Urville)
Tonnage
10,000 grt
Length
430 feet
Breadth
59 feet
Cruising Speed
16 knots
More about Le Champlain
Tailor-make your trip
Ways to make it better
Where to stay in Tenerife
If you are just here for a couple of nights, go for the Laguna Nivaria Hotel and Spa.
What to see in Tenerife
Visit the largest volcanic tube in Europe, the Cueva del Viento, 11 miles in a three-tiered labyrinth of tunnels.
Where to stay in Dakar
The comfortable Radisson Blu is probably the best choice.
Sightseeing in Senegal
The extraordinarily beautiful Pink Lake – Lake Retba - its high salt content attracts a bacteria which creates the colour.