Journey Type
Cruise only (Please call for flight options)
15 November
Setting sail from Buenos Aires
The streets of Buenos Aires are redolent of a grand old European capital, lined with elegant architecture that wouldn't look out of place in Madrid or Paris. There is also plenty of Latin passion on display: Argentina is the home of tango, that most electrifying of dances, and the central Plaza de Mayo has played host to countless revolutions and rallies over the years. Food is an important part of life here, and carnivores shouldn't pass up the opportunity to try the world's finest beef at one of the many steakhouses, known as parrillas. Other attractions include the beautiful Recoleta cemetery, the grand Teatro Colón and the colourful, arty district of La Boca.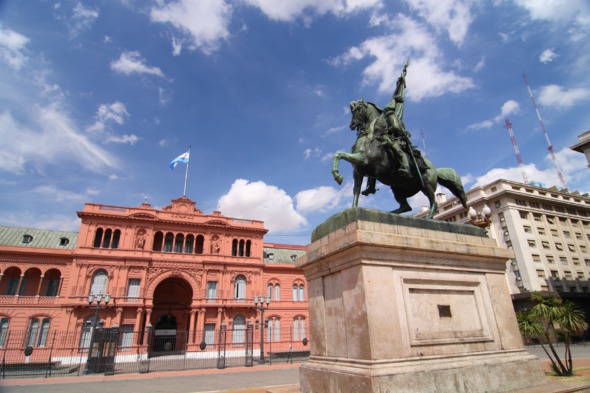 Our tip
Plan to stay longer than you think you'll need; the city offers plenty and the breathtaking Iguazu Falls can be reached by a short flight.
18 November
Argentina:

Puerto Madryn
Founded by Welsh settlers in 1886, bustling Puerto Madryn owes its popularity as a tourist destination to the incredible wildlife of the Península Valdés. From June to December the bay is filled with migrating right whales, and at the beginning of the season the whales come so close to the shore that you can view them from the pier.
19 November
Falkland Islands:

New Island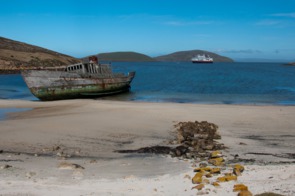 Arriving on New Island's sandy beach, you'd be forgiven for thinking you were off the coast of Scotland. Yet a short walk over the crest of a hill reveals a colony of rockhopper penguins and black-browed albatross perched on a cliff. A small hut, originally built by stranded sailors, is now a museum dedicated to the history of the island.
20 November
Falkland Islands:

West Point Island
West Point Island is located in the northwest of the Falklands archipelago, and is also known as Albatross Island thanks to the many black-browed albatross that nest on the spectacular cliffs. The island is also a working sheep farm, and is home to a large colony of rockhopper penguins.
21 November
Falkland Islands:

Stanley
The rugged and windswept Falkland Islands make for a fascinating stop on the way to or from Antarctica. Over 80% of the population lives in the capital, Stanley, though humans are far outnumbered by other creatures, including penguins, sea lions and albatrosses.
23-24 November
Antarctica:

Elephant Island
Antarctic Sound
25-27 November
Antarctica:

Antarctica
Antarctica is the world's last great wilderness, an alien landscape of snow-covered mountains, steaming pools and jagged icebergs. Visitors will never forget the extraordinary wildlife they encounter here: the seething mass of penguins, the sealions and the fur seals, all making the most of the all-too-short summer months.
28 November
Antarctica:

South Shetland Islands
Icy and remote, the South Shetland Islands are situated about 100 miles north of the Antarctic peninsula. The archipelago is home to a scattering of research stations, along with thousands of penguins, seals and sea lions, and you can still see the remains of Ernest Shackleton's ship the 'Endurance' on the south west shore of Elephant Island.
1 December
Arriving in Ushuaia
Ushuaia is sometimes described as 'the city at the end of the world', though its rugged beauty is far from apocalyptic. Perched on the ragged southern edge of Argentina, where the snow-capped Andes fall away into the churning sea, the city has a frontier town feel to it, and serves as the base for expeditions into the icy waters of Antarctica. There are also plenty of outdoor pursuits on offer here, including hiking, skiing and fishing, and the Tierra del Fuego National Park is home to spectacular scenery and wildlife including penguins, guanacos, sea lions and condors.
Don't miss
What can we say? You can't miss anything in the town, it's so small!
Your home from home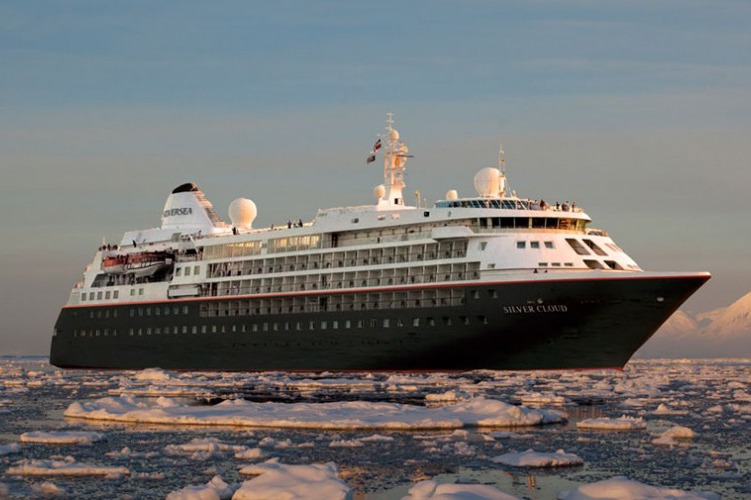 The intimate and popular little Silver Cloud is set to undergo an extensive refurbishment in August 2017, and will be reborn as a stylish expedition ship.
What we love
The lovely Silver Cloud will join Silversea's Expeditions fleet from November 2017, with a reduced capacity, an ice-strengthened hull and 18 zodiacs making this one of the most luxurious expedition ships at sea.
Capacity
296 guests (until Aug 2017) / 260 guests (from Nov 2017; 200 guests in polar regions)
Crew
222 International Staff (until Aug 2017) / 208 International Staff (from Nov 2017)
Style
Cosy, welcoming, stimulating, exciting - this ship has it all! If you enjoy the finer things in life but have an adventurous spirit, you will find yourself in congenial company on board.
Inclusions

All meals in all venues including room service
All alcoholic drinks throughout the ship
Daytime activities and lecture programme
Evening entertainment and shows
Sports and fitness facilities
Gratuities
All excursions and zodiac rides (from Nov 2017)
Silversea complimentary parka for selected cold itineraries (from Nov 2017)

Year Built
1994
Last Refurbished
2012
Tonnage
16,800 grt
Length
514 feet
Breadth
71 feet
Cruising Speed
18 knots
More about Silver Cloud
Tailor-make your trip
Ways to make it better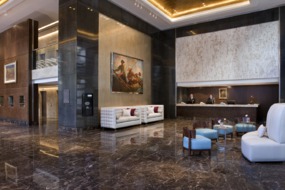 Where to stay in Buenos Aires
Just steps away from the elegant Santa Fe Avenue and famous Florida Street, we love the Alvear Art Hotel.
Explore Buenos Aires
Take a private city tour to see all the highlights including the Metropolitan Cathedral and the Cabildo, colourful La Boca, the Colon Theatre and the Recoleta cemetery, resting place of Evita.
Where to stay in Ushuaia
Los Cauquenes Resort and Spa is your best option, if you have time to stay.
Tours from Ushuaia
What you choose to do on tour will need to supplement whatever cruise you are taking. So if you are heading to Antarctica, whilst here you will want to go to the Tierra del Fuego National Park.