Journey Type
Cruise only (Please call for flight options)
5 November
Setting sail from Miami
Miami is a pulsating modern city, a cultural crossroads where Cuban émigrés rub shoulders with affluent New Yorkers topping up on winter sun, and where you're just as likely to hear Spanish or Caribbean patois being spoken as you are English. Downtown Miami is a destination in its own right, with a host of world class galleries including the fantastic MOCA (Museum of Contemporary Art), but it's still Miami Beach that draws the biggest crowds. The Art Deco district around South Beach is very much back in vogue, with new restaurants, bars and luxury developments sprouting up all over the place.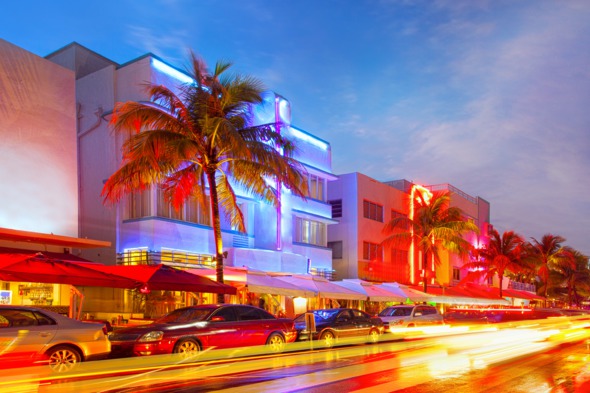 Don't miss
People watching in South Beach – glamorous gay guys on skates with miniature dogs in slings…
8 November
British Virgin Islands:

Jost Van Dyke
The idyllic island of Jost Van Dyke, named after an early Dutch settler, is known for its laid back vibe and friendly beach bars, including the famous Foxy's, which counts Keith Richards amongst its past customers. It's a place to kick back and relax, and the clear blue waters are also perfect for snorkelling.
9 November
Saint Barthélemy:

Gustavia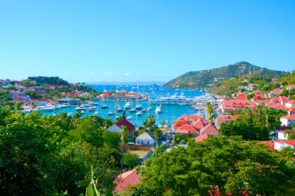 The tiny French Caribbean island of St Barths is renowned as a haunt of the rich and the famous, and you can certainly live well here if you've got the means; the petite capital, Gustavia, boasts an array of gourmet restaurants and chic boutiques aimed squarely at the A-list. The beautiful beaches, on the other hand, are free and open to all.
10 November
Guadeloupe:

Iles des Saintes
Eight tiny islands make up the Iles des Saintes, a sparsely inhabited archipelago off the southern coast of Guadeloupe. The most interesting island is hilly Terre-de-Haut, almost entirely populated by the fair-skinned descendants of Breton sailors and home to a beautiful bay reminiscent of a mini Rio de Janeiro.
11 November
Barbados:

Bridgetown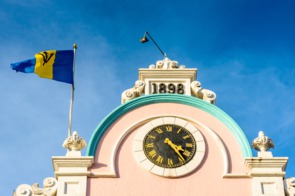 There's more to Barbados than just beaches; the delightful colonial architecture of the old garrison in Bridgetown, the capital, is fully deserving of its UNESCO World Heritage status, and the island interior is littered with old sugar plantations and natural wonders such as Harrison's Cave.
14 November
French Guiana:

Devil's Island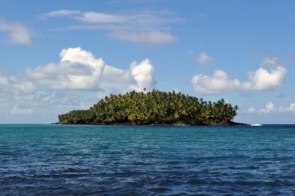 The Iles de Salut, a trio of islands more popularly known as Devil's Island, were the site of a French penal colony which gained notoriety thanks to the harsh treatment of inmates. As well as the overgrown ruins of the prison, which closed in 1953, the islands are today also home to a surprisingly rich variety of wildlife.
18 November
Brazil:

Natal
Natal takes its name from the Portuguese word for Christmas, since the city was founded on Christmas Day in 1599. The local tourist industry is focused mostly on the region's beautiful beaches, and a buggy ride along the huge sand dunes is a popular activity.
19 November
Brazil:

Recife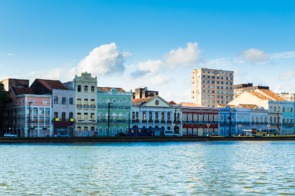 Recife is a big and bustling metropolis on Brazil's north east coast, with a historic core that has been mostly swallowed up by the urban sprawl. The nearby town of Olinda is a more appealing place to spend your day ashore, with an arty vibe and some lovely colonial architecture.
22 November
Brazil:

Vitoria
23 November
Brazil:

Búzios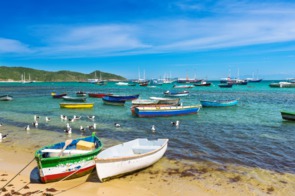 Once just a sleepy fishing village on a picturesque peninsula, Búzios was put firmly on the map by Brigitte Bardot, who holidayed here in the 1960s. These days it's an upmarket beach destination, with a host of luxury hotels, sophisticated restaurants and chic boutiques.
24-25 November
Brazil:

Rio de Janeiro
The carnival capital of the world, Rio de Janeiro needs little introduction. We can think of few cities in the world that are able to compete when it comes to location: hugging the beautiful sandy shore and surrounded by jungle-clad islands and mountains, including the iconic Corcovado, the setting for Brazil's most vibrant city is simply breathtaking.
28 November
Uruguay:

Montevideo
Located just across the Río de la Plata from Buenos Aires, Uruguay's underrated capital is a cosmopolitan and eclectic mix of colourful colonial architecture and high rise modernity. The 14-mile waterfront promenade, La Rambla, is a popular and pleasant place to be on a summer's evening.
29 November
Argentina:

Buenos Aires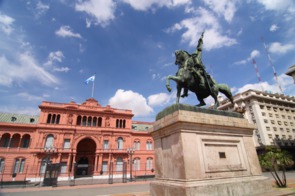 The streets of Buenos Aires are redolent of a grand old European capital, lined with elegant architecture that wouldn't look out of place in Madrid or Paris. There is also plenty of Latin passion on display: Argentina is the home of tango, that most electrifying of dances, and has played host to countless revolutions over the years.
30 November
Uruguay:

Montevideo
Located just across the Río de la Plata from Buenos Aires, Uruguay's underrated capital is a cosmopolitan and eclectic mix of colourful colonial architecture and high rise modernity. The 14-mile waterfront promenade, La Rambla, is a popular and pleasant place to be on a summer's evening.
3 December
Falkland Islands:

Stanley
The rugged and windswept Falkland Islands make for a fascinating stop on the way to or from Antarctica. Over 80% of the population lives in the capital, Stanley, though humans are far outnumbered by other creatures, including penguins, sea lions and albatrosses.
5-10 December
Antarctica:

Antarctica
Antarctica is the world's last great wilderness, an alien landscape of snow-covered mountains, steaming pools and jagged icebergs. Visitors will never forget the extraordinary wildlife they encounter here: the seething mass of penguins, the sealions and the fur seals, all making the most of the all-too-short summer months.
13 December
Argentina:

Ushuaia
Perched on the ragged southern edge of Argentina, where the snow-capped Andes fall away into the churning sea, Ushuaia has a frontier town feel to it, and serves as the base for expeditions into the icy waters of Antarctica.
14 December
Chile:

Punta Arenas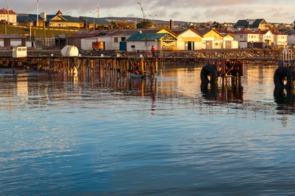 The weather-beaten city of Punta Arenas is a laid back and welcoming place, in spite of its inhospitable location on the shores of the Strait of Magellan. Nearby attractions include penguin colonies and the dramatic scenery of Torres del Paine National Park, while beyond the horizon lie the frozen wastes of Antarctica.
16 December
Chile:

Chilean Fjords
17 December
Chile:

Castro (Chiloé Island)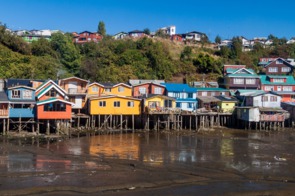 Rugged and unspoilt Chiloé, situated at the southern end of Chile's Lake District, is a unique and culturally distinct island that stands apart from the rest of the country. The main town, Castro, is notable for its colourful waterfront homes on stilts (known as palafitos), and is the gateway to the dense forests and rolling hills of the island interior.
18 December
Chile:

Puerto Montt
Puerto Montt is the capital of the Chilean Lake District, spread out around a wide bay against a backdrop of snow-capped volcanoes. This wild region offers a host of outdoor activities, including mountain hikes, kayaking, white water rafting, fishing, zip lining and cycling.
20 December
Arriving in Valparaíso
Characterful, colourful and a little chaotic, the port city of Valparaíso enjoys a somewhat awkward setting, scattered across 45 vertiginous hills. Thanks to this difficult topography the city streets are punctuated by steep staircases and funicular elevators, and energetic explorers will be rewarded with wonderful views of the pastel hued buildings that hug the slopes. Valparaíso's most famous former resident was the great Chilean poet Pablo Neruda, and you can visit one of his former residences, La Sebastiana, which now houses a small museum.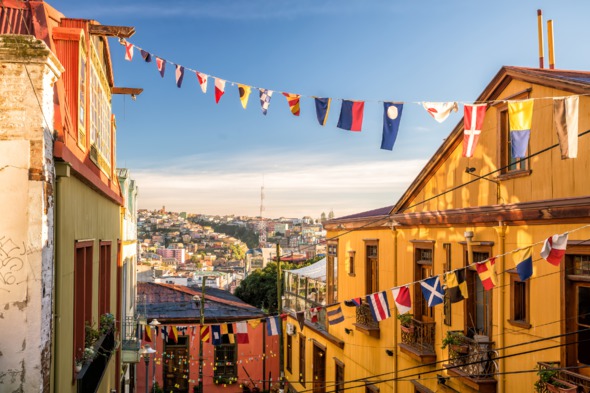 Our tip
Amble through the city, taking the really cheap cable cars when you can to help you up and down the hills!
Your home from home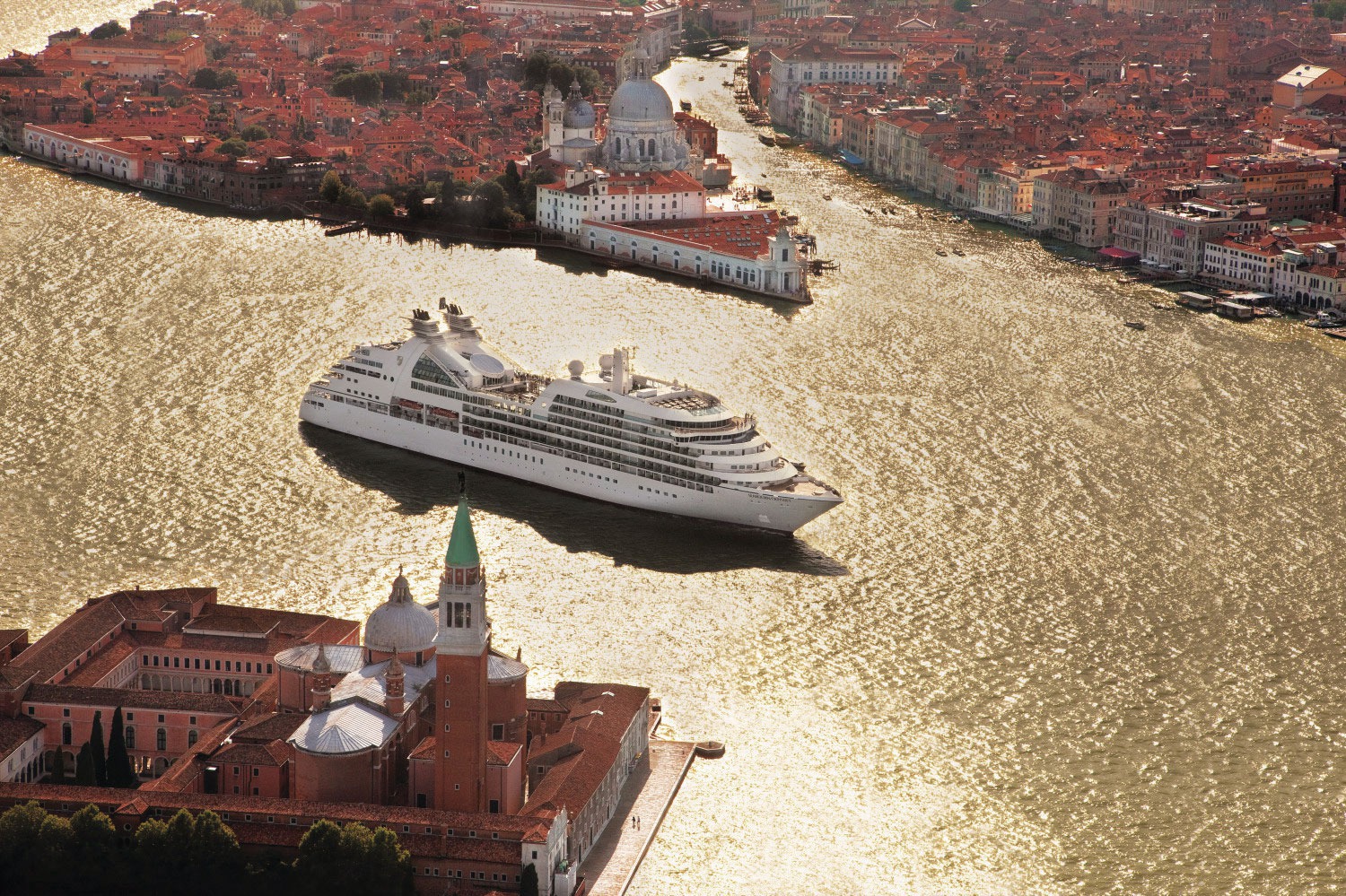 Any one of Seabourn's lovely little trio of spacious and elegant sisters is the perfect choice for a combination of contemporary style and traditional expert hospitality.
What we love
When Seabourn built Odyssey, Sojourn and Quest, over a period of just three years, we were delighted. Not only because each one is beautiful, but also because their similarity means that they are interchangeable, enabling you to travel all over the world in a familiar environment.
Capacity
458 Guests
Crew
330 International Staff
Style
The contemporary décor appeals to a sophisticated and cosmopolitan crowd. With lots of outside space, you can enjoy an al fresco experience if you choose.
Inclusions

All meals in all restaurants including room service
Open bar policy throughout the ship
On board entertainment and lecture programme
Extensive spa and fitness facilities
Programme of daytime activities
Gratuities

YEAR BUILT

Odyssey 2009, Sojourn 2010, Quest 2011
TONNAGE
32,000 grt
Length
650 feet
Breadth
84 feet
Cruising Speed
19 knots
More about Seabourn Quest
Tailor-make your trip
Ways to make it better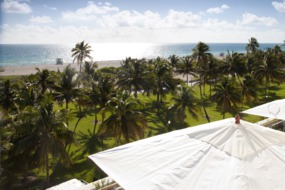 Where to stay in Miami
Glamorous, hip, or so cool you freeze? Lots of choice… but we really like the Betsy.
See more of Florida
If you have a few days get down to the Florida Keys – magnificent.
Where to stay in Valparaíso
The 23 room Palacio Astoreca comprises two buildings, including a completely restored national monument.
Around Valparaíso
For contrast, visit clean and orderly Viña del Mar just up the coast.