Journey Type
Cruise only (Please call for flight options)
4 January
Setting sail from Miami
Miami is a pulsating modern city, a cultural crossroads where Cuban émigrés rub shoulders with affluent New Yorkers topping up on winter sun, and where you're just as likely to hear Spanish or Caribbean patois being spoken as you are English. Downtown Miami is a destination in its own right, with a host of world class galleries including the fantastic MOCA (Museum of Contemporary Art), but it's still Miami Beach that draws the biggest crowds. The Art Deco district around South Beach is very much back in vogue, with new restaurants, bars and luxury developments sprouting up all over the place.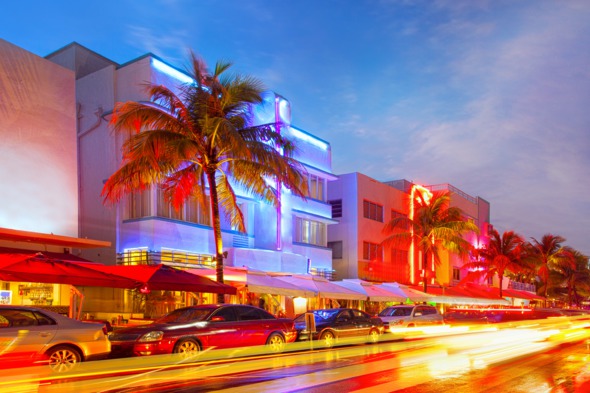 Our tip
Bill Baggs Cape Florida State Beach on the tip of Key Biscayne is a great place to get away from the crowds and spot some wildlife.
7 January
Puerto Rico:

San Juan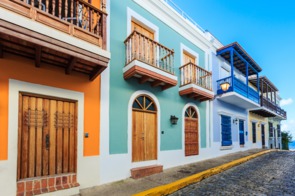 Founded by the Spanish in 1521, Puerto Rico's capital is the second oldest European settlement in the Americas. Modern San Juan is a bustling city, home to over a third of the island's population, but the cobbled streets of the Old Town remain the biggest tourist draw.
8 January
Saint Kitts and Nevis:

Saint Kitts
Laid back and low key, Saint Kitts is an island typified by rolling green hills, characterful beach bars and the lingering remnants of the sugar cane trade that once dominated here. Attractions include the UNESCO-listed Brimstone Hill fortress, the 18-mile Scenic Railway and the faded Georgian elegance of the capital, Basseterre.
9 January
Martinique:

Fort-de-France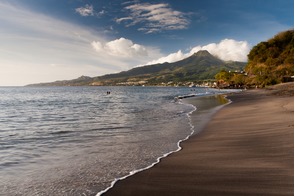 The volcanic French Caribbean island of Martinique is a land of contrasts, from the lush rainforests of the north to the busy streets of the capital, Fort-de-France. There are plenty of lovely beaches geared towards relaxation, and the French influence also means that the cuisine is a cut above the usual Caribbean fare.
10 January
Barbados:

Bridgetown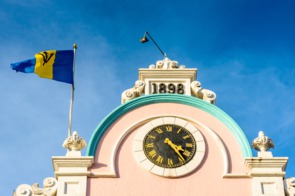 There's more to Barbados than just beaches; the delightful colonial architecture of the old garrison in Bridgetown, the capital, is fully deserving of its UNESCO World Heritage status, and the island interior is littered with old sugar plantations and natural wonders such as Harrison's Cave.
13 January
French Guiana:

Devil's Island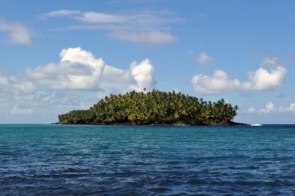 The Iles de Salut, a trio of islands more popularly known as Devil's Island, were the site of a French penal colony which gained notoriety thanks to the harsh treatment of inmates. As well as the overgrown ruins of the prison, which closed in 1953, the islands are today also home to a surprisingly rich variety of wildlife.
17 January
Brazil:

Natal
Natal takes its name from the Portuguese word for Christmas, since the city was founded on Christmas Day in 1599. The local tourist industry is focused mostly on the region's beautiful beaches, and a buggy ride along the huge sand dunes is a popular activity.
18 January
Brazil:

Recife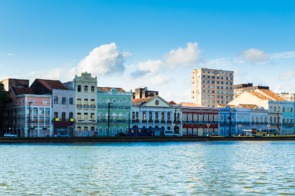 Recife is a big and bustling metropolis on Brazil's north east coast, with a historic core that has been mostly swallowed up by the urban sprawl. The nearby town of Olinda is a more appealing place to spend your day ashore, with an arty vibe and some lovely colonial architecture.
21 January
Brazil:

Vitoria
22 January
Brazil:

Búzios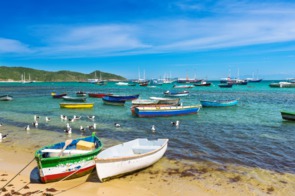 Once just a sleepy fishing village on a picturesque peninsula, Búzios was put firmly on the map by Brigitte Bardot, who holidayed here in the 1960s. These days it's an upmarket beach destination, with a host of luxury hotels, sophisticated restaurants and chic boutiques.
23-24 January
Brazil:

Rio de Janeiro
The carnival capital of the world, Rio de Janeiro needs little introduction. We can think of few cities in the world that are able to compete when it comes to location: hugging the beautiful sandy shore and surrounded by jungle-clad islands and mountains, including the iconic Corcovado, the setting for Brazil's most vibrant city is simply breathtaking.
25 January
Brazil:

Paraty
Paraty is a beautiful colonial town to the west of Rio de Janeiro, surrounded by stunning beaches and set against a backdrop of jungle-covered mountains. The cobbled streets are closed off to traffic, which makes wandering amongst the pretty whitewashed buildings all the more enjoyable.
31 January
Tristan da Cunha:

Tristan da Cunha
There is remote, and then there is Tristan da Cunha. This little volcanic rock in the South Atlantic supports a population of less than 300 people, and is an astonishing 1,200 miles from St Helena, the nearest inhabited island. There is no airport, so arriving by ship really is the only way to get here.
1 February
Saint Helena:

Saint Helena
The opening of a new airport in 2016 was supposed to herald a new era of tourism for Saint Helena, but the project has now been postponed indefinitely due to unforeseen problems with planes landing in high winds. As a result, this beautiful and remote island, where Napoleon Bonaparte lived his last days in exile, remains accessible only by ship.
6-7 February
Namibia:

Walvis Bay
Walvis Bay is situated on the edge of a tidal lagoon, sheltered from the Atlantic by a long sand spit. This important wetland area is famous for its birdlife, home to one of southern Africa's largest flamingo colonies, and it's a short drive to the city of Swakopmund, known for its quirky German colonial architecture.
8 February
Namibia:

Lüderitz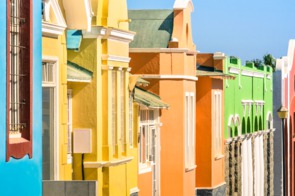 Sandwiched between the Namib Desert and the wild Atlantic coast, the geographically isolated town of Lüderitz is notable for its surreal Art Nouveau architecture. Most of these colourful buildings date back to the diamond rush period of the early 20th century, when Namibia was a German colony.
11-12 February
South Africa:

Cape Town
Cape Town is a magical, multicultural city where Africa meets a European-style cosmopolitan atmosphere, creating a vibrant melting pot of cultures and religions. With flat-topped Table Mountain soaring above the city, beautiful natural landscapes, and gardens within the city, you never feel far from nature here.
14 February
South Africa:

Mossel Bay
15-16 February
South Africa:

Port Elizabeth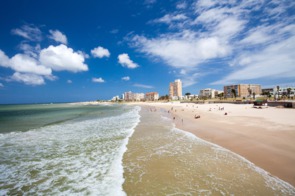 Port Elizabeth is home to some nice beaches and a handful of interesting buildings, but it is perhaps not the most exciting city on the Sunshine Coast. There are plenty of things to see and do in the surrounding area, however, and we highly recommend a day trip to the fantastic Addo Elephant Park.
18-19 February
South Africa:

Durban
Durban is a real melting pot; not only does the city feel more authentically African than Cape Town, it's also home to a large Indian community that lends the city a distinctly Asian flavour. The lovely waterfront promenade was revamped for the 2010 World Cup, and the beach is a popular destination for domestic tourists.
22 February
Madagascar:

Tolanaro
24 February
Réunion:

Réunion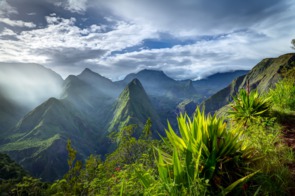 The Indian Ocean island of Réunion is home to an intoxicating cultural mix of French, African and Asian influences. The lush landscape of spectacular lakes and rugged mountains has been shaped by volcanic activity, and the smouldering Piton de la Fournaise is one of the world's most active volcanoes.
25 February
Mauritius:

Port Louis
The lovely island of Mauritius in the Indian Ocean is striking in the contrasts between its mountainous backdrop and beautiful white sand beaches. The capital Port Louis, on the northwest coast, dates back to 1735 and is a busy administrative centre, packed with office workers during the day.
26 February - 1 March
At sea
2-3 March
Maldives:

Malé
The low lying reef protected atolls of the Maldives, set in the crystal clear turquoise waters of the Indian Ocean, are the perfect place to relax and unwind. A great choice for a honeymoon or romantic getaway, the Maldives also appeal to active travellers who love watersports, snorkelling and diving.
5 March
Sri Lanka:

Colombo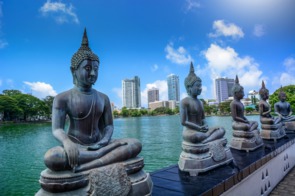 Colombo may be a little chaotic, but there is plenty to recommend Sri Lanka's colourful capital. Faded colonial architecture and beautiful Buddhist temples hint at the city's considerable history, while the excellent restaurants, lively bars and characterful streets provide the perfect introduction to contemporary Sri Lankan culture.
6 March
Sri Lanka:

Galle
The Dutch colonial architecture of the Fort, Galle's walled old quarter, is one of the highlights of Sri Lanka's south coast. The atmospheric streets are home to all manner of beguiling boutiques, cafés and restaurants, and the beach towns of Hikkaduwa and Unawatuna are just a short drive away.
10-12 March
Myanmar (Burma):

Yangon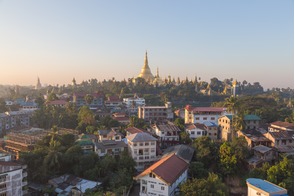 Yangon, formerly known as Rangoon, may no longer be Myanmar's capital, but it remains the largest and most important city, and the gateway to exploring this beautiful country. Visible from all around the city is Yangon's crowning jewel, the shimmering golden Shwedagon Paya, one of South East Asia's most beautiful Buddhist temples.
14 March
Thailand:

Ko Similan
15 March
Thailand:

Phuket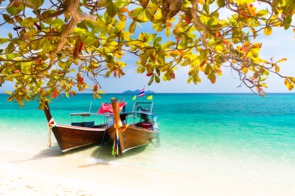 As well as a plethora of luxury resorts, Phuket has a charming old town replete with pretty Sino-Portuguese architecture, and acts as a jump-off point for exploring nearby islands and coastline. Koh Phing Pan, better known as James Bond Island, and Ko Phi Phi are breathtakingly beautiful, as are the limestone formations that surround Krabi.
16 March
Malaysia:

Langkawi
Laid-back Langkawi boasts some of Malaysia's finest beaches, and it's a place where the traditional kampung (village) way of life survives in spite of the island's development as a tourist destination. It's also a popular spot for snorkelling and scuba diving thanks to the clarity of the surrounding waters.
17 March
Malaysia:

Kuala Lumpur (Port Kelang)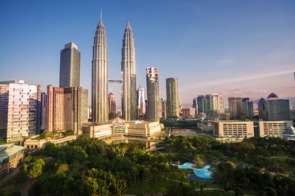 Malaysia's capital is a hot and humid cultural melting pot, defined by its distinctive Malay, Chinese and Indian communities. The dazzling Petronas Towers are KL's most recognisable landmark, while at street level you'll find temples and mosques, elegant colonial buildings and bustling markets.
18-20 March
Singapore:

Singapore
Singapore's heritage as an important trading post means that there is a real cultural mix, with four official languages: English, Chinese, Malay and Tamil. Step away from the gleaming towers and you'll find yourself transported into another world amongst the intoxicating streets of Chinatown and Little India.
23 March
Thailand:

Bangkok (Laem Chabang)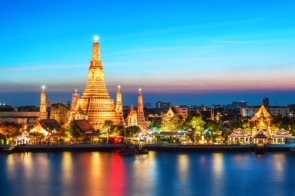 Thailand's sprawling capital is an assault on the senses, an invigorating blend of tradition and modernity. Soaring skyscrapers, air-conditioned shopping malls and an efficient public transport system combine with shimmering golden temples, ancient palaces, floating markets and at times gridlocked rush hour traffic.
24 March
Thailand:

Ko Kood
25 March
Cambodia:

Sihanoukville
The once sleepy backwater of Kompong Som, renamed after the former king Norodom Sihanouk, is the rising star of the Cambodian coast's burgeoning tourist industry. Here you'll find beautiful sandy beaches and a string of laid back islands that are still largely undeveloped.
27-28 March
Vietnam:

Ho Chi Minh City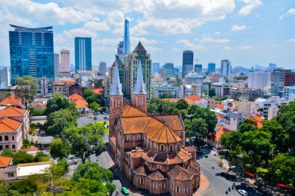 Saigon, as it was known then, was the capital of the South during the Vietnam War, and American-style capitalism has been embraced more enthusiastically here than in the North, with a clutch of shining skyscrapers standing as testament to Vietnam's surging economic growth.
1 April
Indonesia:

Semarang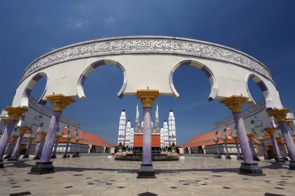 The sweltering city of Semarang, on the north coast of Java, is an intriguing mish-mash of Chinese, Islamic and Dutch colonial influences. We recommend escaping the heat with a trip up into the mountains to visit a coffee plantation, or joining an excursion to the extraordinary temple complex at Borobudur.
2-3 April
Indonesia:

Surabaya (Java), Celukan Bawang (Bali)
4 April
Indonesia:

Benoa (Bali)
The beaches, spectacular volcanic scenery and lush green rice terraces lend Bali a natural beauty that seems to dovetail perfectly with the island's distinct Hindu culture, which adorns the landscape with stunning temples.
6 April
Indonesia:

Palopo (Sulawesi)
9-10 April
Australia:

Darwin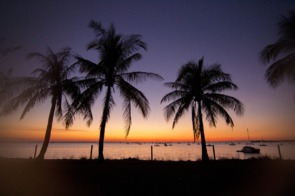 More of a large town than a city, Darwin is less about what's contained within the city limits and more about the huge expanse of wild landscape that's outside it. Closer to Jakarta than Sydney, the city really does feel remote in its tropical perch.
12 April
Indonesia:

Banda Islands
13 April
Indonesia:

Ambon
Ambon is one of the Maluku Islands, or the Spice Islands as they were known during colonial times, when nutmeg, cloves and mace grew nowhere else. Ambon was the seat of Dutch power in the islands, but little colonial architecture remains; visit one of the mountain villages instead, or snorkel amongst colourful reefs offshore.
15 April
Indonesia:

Ternate Island
18 April
Philippines:

Puerto Princesa
Puerto, as the locals call it, is the capital of Palawan province, founded by the Spanish in 1872. The city is the only major metropolis in this otherwise pristine and sparsely populated region, and the main attraction here is the spectacular Subterranean River National Park just to the north.
19 April
Philippines:

Coron
Coron is the name of both the largest town on Busuanga Island, in Palawan province, and of a smaller island just offshore. This region is the ancestral home of the Tagbanua people, and the waters surrounding the islands offer some excellent diving, with numerous Japanese shipwrecks from the Second World War lurking on the seabed.
20 April
Philippines:

Boracay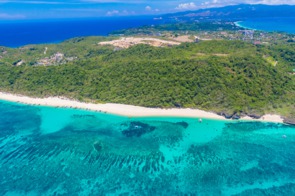 The little island of Boracay is home to some of the world's most beautiful beaches, including the aptly named White Beach. If sunbathing doesn't appeal then there are plenty of more active pursuits on offer, including diving, kiteboarding and windsurfing, or you can take a trip out on the water on one of the pretty 'paraw' boats.
21 April
Philippines:

Manila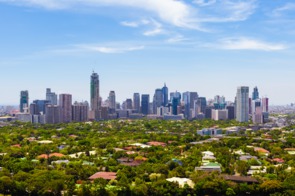 Manila is a sprawling, chaotic conglomeration of soaring skyscrapers, faded colonial facades and ramshackle slums, and it's certainly not everyone's cup of tea. But if you have the stamina and an inquisitive nature, there is plenty to be enjoyed in the Philippines' boisterous capital.
24 April
Arriving in Hong Kong
Hong Kong is a fantastic place to begin or end a cruise, a striking mix of ancient and modern, Chinese and British, and there is a lot more to the city than just skyscrapers and high finance. On Hong Kong Island itself you'll find the bustling financial centre of Central district, the more traditionally Chinese Western district and the shops of Causeway Bay, while on the mainland Kowloon Peninsula the district of Tsim Sha Tsui is where most of Hong Kong's best hotels are located, and the atmospheric markets of Mong Kok are just to the north.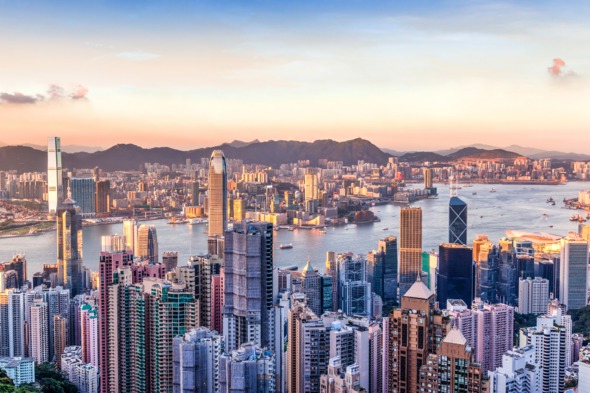 Don't miss
The views from Victoria Peak. Accessible by the Peak Tram, a funicular railway which claims to be one of the oldest cableways in the world, the views across the city are excellent.
Your home from home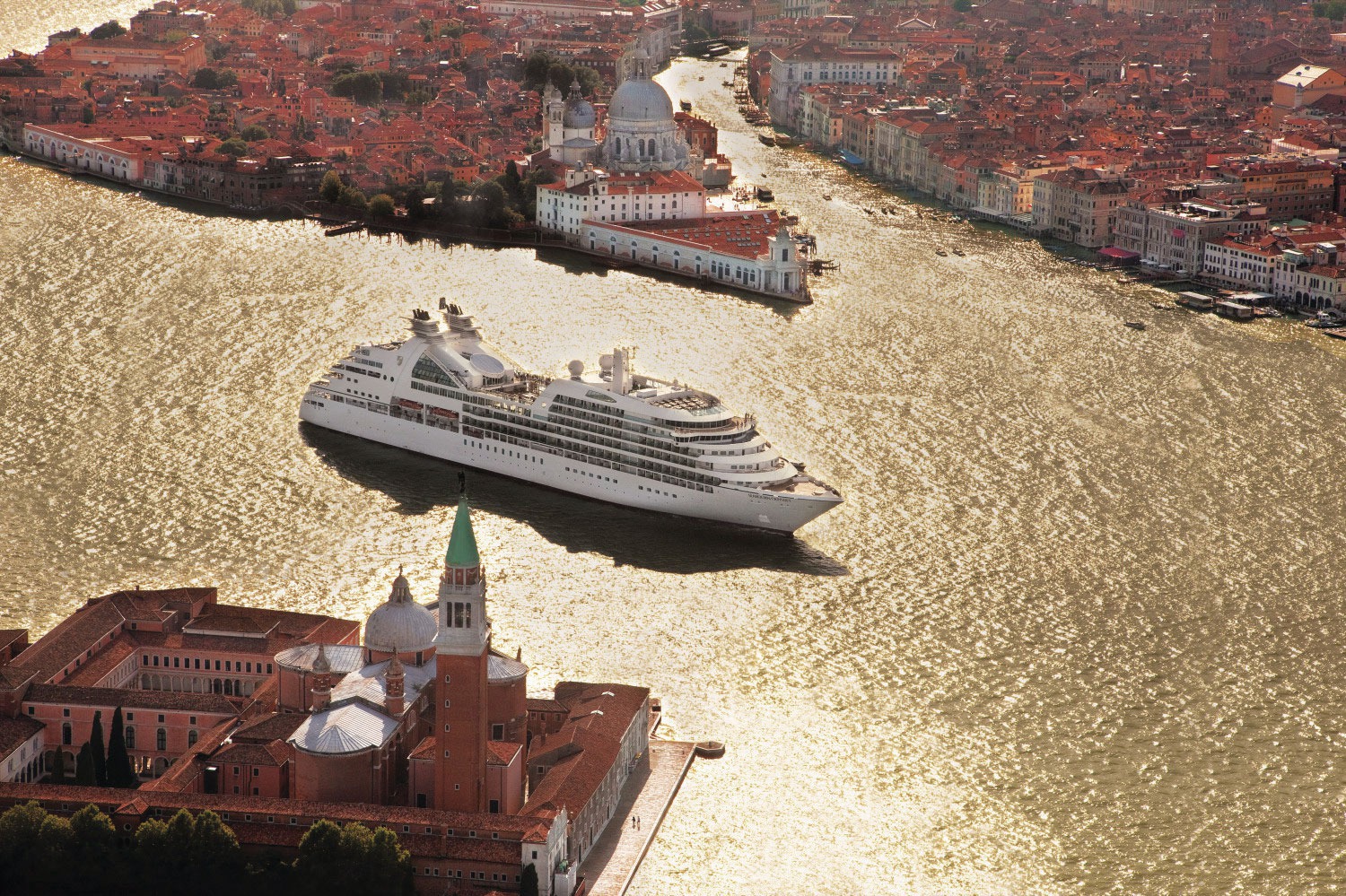 Any one of Seabourn's lovely little trio of spacious and elegant sisters is the perfect choice for a combination of contemporary style and traditional expert hospitality.
What we love
When Seabourn built Odyssey, Sojourn and Quest, over a period of just three years, we were delighted. Not only because each one is beautiful, but also because their similarity means that they are interchangeable, enabling you to travel all over the world in a familiar environment.
Capacity
458 Guests
Crew
330 International Staff
Style
The contemporary décor appeals to a sophisticated and cosmopolitan crowd. With lots of outside space, you can enjoy an al fresco experience if you choose.
Inclusions

All meals in all restaurants including room service
Open bar policy throughout the ship
On board entertainment and lecture programme
Extensive spa and fitness facilities
Programme of daytime activities
Gratuities

YEAR BUILT

Odyssey 2009, Sojourn 2010, Quest 2011
TONNAGE
32,000 grt
Length
650 feet
Breadth
84 feet
Cruising Speed
19 knots
More about Seabourn Sojourn
Tailor-make your trip
Ways to make it better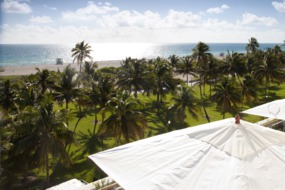 Where to stay in Miami
Glamorous, hip, or so cool you freeze? Lots of choice… but we really like the Betsy.
See more of Florida
If you have a few days get down to the Florida Keys – magnificent.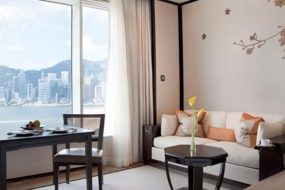 Our favourite hotel in Hong Kong
The iconic Peninsula Hong Kong is, in our opinion, the city's finest, and the Harbour View rooms offer picture postcard views of Victoria Harbour.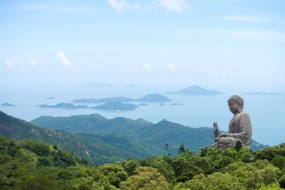 Explore Hong Kong
There's more to Hong Kong than just the city, so explore Lantau Island, home to the Po Lin Monastery and its 34 metre high bronze Tian Tan Budda statue.