Journey Type
Cruise only (Please call for flight options)
21 October
Setting sail from Montréal
Bilingual Montréal is Québec's largest city, a vibrant island metropolis with a distinctive blend of old style European charm and thrusting modernity. Architectural highlights include the beautiful Basilique Notre-Dame-de-Montréal, and the city also boasts the world's third largest botanical garden. Winters here can be harsh, but in summer the city comes alive with festivals, including the famous International Jazz Festival in June/July. Montréal is also a real Mecca for foodies, and can pose a serious threat to the waistline, with all manner of gastronomic treats on offer.
Don't miss
The onomatopoetic Tam Tam day if you're around on a Sunday during the summer – go to Mont-Royal park to see, and hear, the drums.
22-23 October
Canada:

Québec City
Québec City, the capital of French-speaking Canada, is one of the North American continent's most beguiling cities. The pretty old town, a UNESCO World Heritage Site, is a joy to behold; the cobbled streets and church spires are enclosed within the old city walls, and many of the buildings date back to the 17th century
25 October
Canada:

Magdalen Islands
26 October
Canada:

Sydney
Sydney is the only real city on Nova Scotia's beautiful Cape Breton island, a former steel and coal town that is reinventing itself as a cultural and culinary hub. The revitalised waterfront area is particularly appealing, and there are some interesting Loyalist-era buildings in the city's North End district.
28 October
Canada:

St John (New Brunswick)
29 October
United States:

Bar Harbor
Bustling Bar Harbor is the gateway to Acadia National Park, and a popular port of call for cruise ships. The town is quaint if a little touristy, filled with souvenir shops and cafés, while the National Park offers a beautifully rugged landscape of mountains and lakes, crisscrossed by hiking trails.
30 October
United States:

Salem (Massachusetts)
31 October - 1 November
At sea
2 November
United States:

Charleston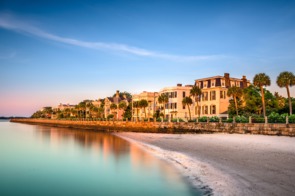 A visit to Charleston is like travelling back in time, so perfectly preserved is the town's 19th century ambience, and you'll often hear the clip-clop of a horse-drawn carriage ferrying tourists along the cobbled streets.
4 November
United States:

Miami
Downtown Miami is a destination in its own right, with a host of world class galleries, but it's still Miami Beach that draws the biggest crowds. The Art Deco district around South Beach is very much back in vogue, with new restaurants, bars and luxury developments sprouting up all over the place.
5 November
United States:

Key West
Colourful and eccentric, the island city of Key West stands apart from the rest of Florida. A strong Caribbean influence reflects the city's proximity to Cuba and the Bahamas, and it has long been known as a bohemian hangout, a welcoming and open-minded place that Ernest Hemingway once called home.
9 November
Panama:

Bocas del Toro
11 November
Panama:

Fuerte Amador (Panama City)
13 November
Ecuador:

Manta
The Ecuadorian port of Manta is known as the "tuna capital of the world", and you'll see plenty of fishing boats as you arrive. The beach is a popular destination for local tourists, but you may find that the nearby town of Montecristi, home of the Panama hat, makes for a more interesting excursion.
14-15 November
Ecuador:

Isla de La Plata, Machala
17 November
Peru:

Trujillo (Salaverry)
Salaverry is the nearest port to Trujillo, northern Peru's most important city. Located amongst the verdant Andean foothills, Trujillo is home to a host of beautiful colonial buildings, and is also known for the spectacular nearby ruins of Chan Chan, the largest pre-Columbian city in South America.
18 November
Peru:

Islas Guanape
19-20 November
Peru:

Lima (Callao)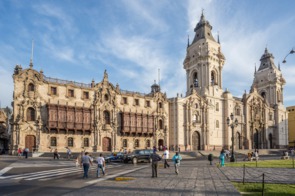 Peru's underrated capital enjoys a fine setting on the Pacific coast, and the handsome colonial-era buildings surrounding the Plaza de Armas give clues to Lima's distinguished history; for three centuries this was the capital of the Spanish Americas, when the city grew rich on the back of plundered Inca gold.
21 November
Peru:

San Martin
23 November
Peru:

Arequipa (Matarani)
The port of Matarani is the gateway to Peru's second city, Arequipa. Boasting a spectacular setting against a backdrop of three snow-capped volcanoes, this independently-minded city dazzles visitors with its gleaming white colonial buildings, sizzling culinary scene and a host of active pursuits in the surrounding canyons.
26-28 November
Chile:

Antofagasta, Isla Pan de Azucar, Coquimbo
29 November
Arriving in Valparaíso
Characterful, colourful and a little chaotic, the port city of Valparaíso enjoys a somewhat awkward setting, scattered across 45 vertiginous hills. Thanks to this difficult topography the city streets are punctuated by steep staircases and funicular elevators, and energetic explorers will be rewarded with wonderful views of the pastel hued buildings that hug the slopes. Valparaíso's most famous former resident was the great Chilean poet Pablo Neruda, and you can visit one of his former residences, La Sebastiana, which now houses a small museum.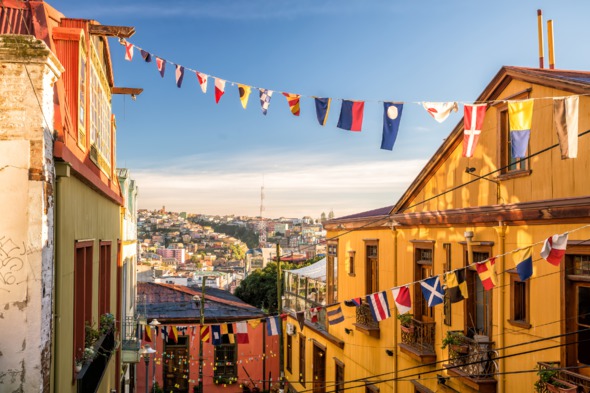 Our tip
Amble through the city, taking the really cheap cable cars when you can to help you up and down the hills!
Your home from home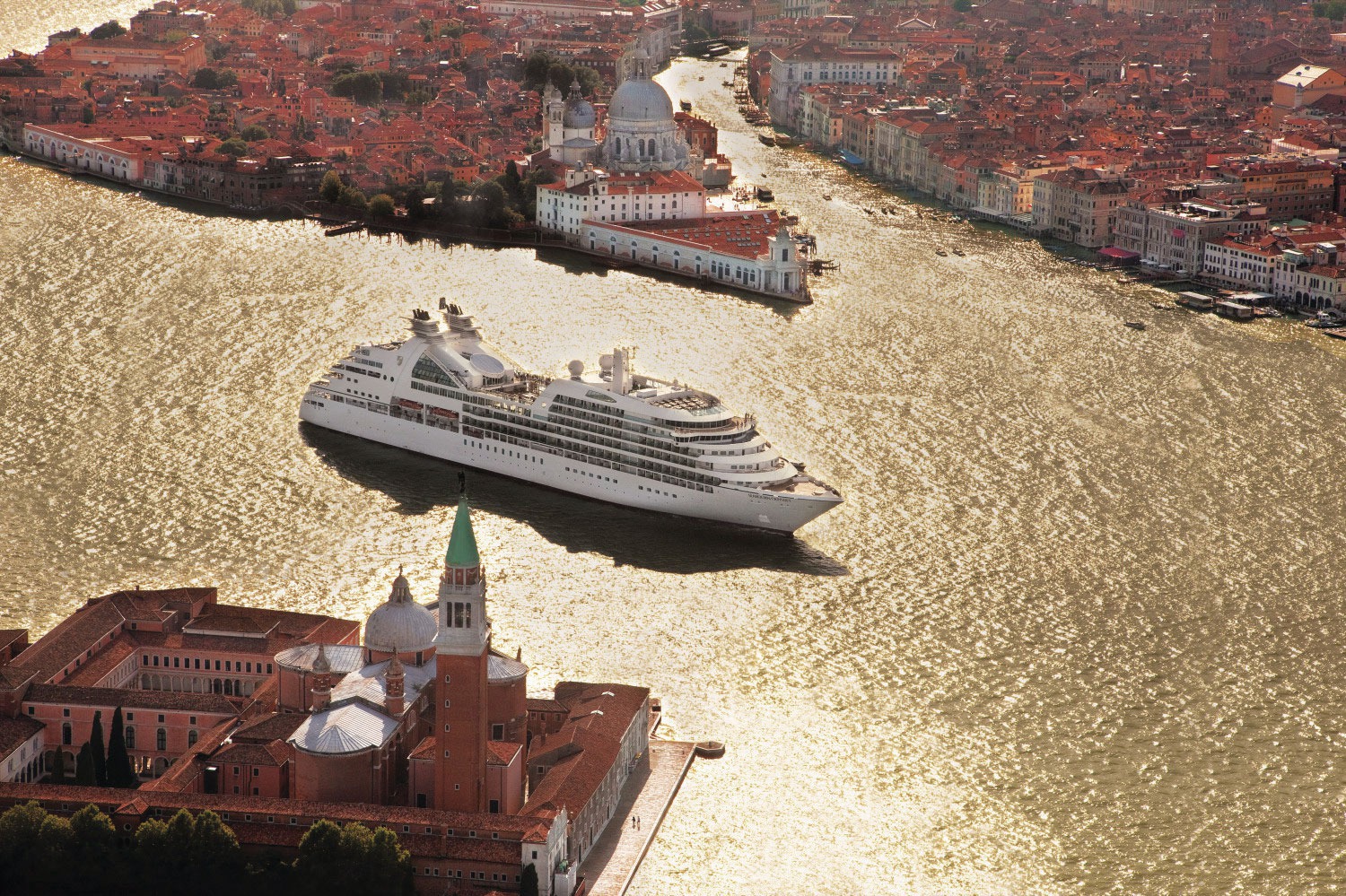 Any one of Seabourn's lovely little trio of spacious and elegant sisters is the perfect choice for a combination of contemporary style and traditional expert hospitality.
What we love
When Seabourn built Odyssey, Sojourn and Quest, over a period of just three years, we were delighted. Not only because each one is beautiful, but also because their similarity means that they are interchangeable, enabling you to travel all over the world in a familiar environment.
Capacity
458 Guests
Crew
330 International Staff
Style
The contemporary décor appeals to a sophisticated and cosmopolitan crowd. With lots of outside space, you can enjoy an al fresco experience if you choose.
Inclusions

All meals in all restaurants including room service
Open bar policy throughout the ship
On board entertainment and lecture programme
Extensive spa and fitness facilities
Programme of daytime activities
Gratuities

YEAR BUILT

Odyssey 2009, Sojourn 2010, Quest 2011
TONNAGE
32,000 grt
Length
650 feet
Breadth
84 feet
Cruising Speed
19 knots
More about Seabourn Quest
Tailor-make your trip
Ways to make it better
Extend your stay in Montréal
There are plenty of hotels to choose from but our favourite is the Fairmont.
Making the most of Montréal
You don't need to take a private tour in Montréal, the city is completely manageable and although signs are in French, everyone speaks English.
Where to stay in Valparaíso
The 23 room Palacio Astoreca comprises two buildings, including a completely restored national monument.
Around Valparaíso
For contrast, visit clean and orderly Viña del Mar just up the coast.