Journey Type
Sailing from Singapore
17 January
Setting sail from Singapore
Singapore is one of the world's richest cities, with a standard of living to match, and in recent years it has moved on from its image as a sterile, overly officious nanny state to become one of the most dynamic and exciting cities in the region. Singapore's heritage as an important trading post means that there is a real cultural mix, with four official languages: English, Chinese, Malay and Tamil. Step away from the gleaming towers and you'll find yourself transported into another world amongst the intoxicating streets of Chinatown and Little India.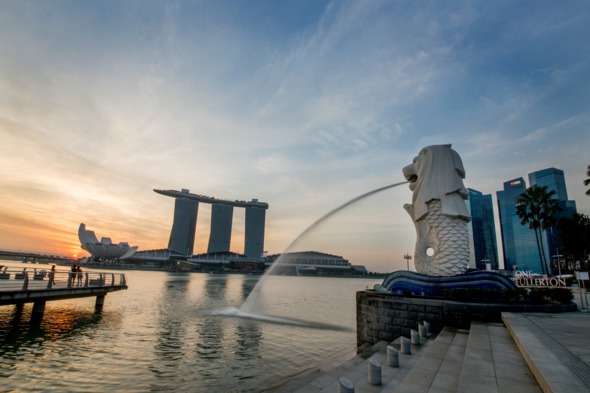 Don't miss
There's some serious green space in Singapore and it always feels as if the jungle is just waiting for us to turn our backs for a moment to take over. Seek out the parks and the gardens.
19 January
Thailand:

Koh Samui
Attracting everyone from budget backpackers to ostentatious oligarchs, Koh Samui is one of Thailand's most popular islands. It's no surprise, given the truly stunning beaches, but the more developed areas such as Chaweng have lost a lot of their charm, so head for the quieter south and west if you can.
20-22 January
Thailand:

Bangkok (Laem Chabang)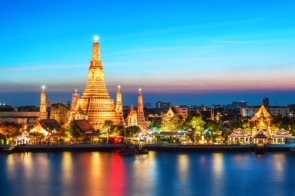 Thailand's sprawling capital is an assault on the senses, an invigorating blend of tradition and modernity. Soaring skyscrapers, air-conditioned shopping malls and an efficient public transport system combine with shimmering golden temples, ancient palaces, floating markets and at times gridlocked rush hour traffic.
23 January
Cambodia:

Sihanoukville
The once sleepy backwater of Kompong Som, renamed after the former king Norodom Sihanouk, is the rising star of the Cambodian coast's burgeoning tourist industry. Here you'll find beautiful sandy beaches and a string of laid back islands that are still largely undeveloped.
25-26 January
Vietnam:

Ho Chi Minh City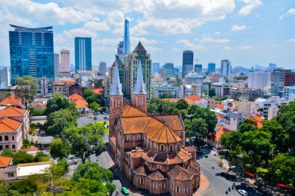 Saigon, as it was known then, was the capital of the South during the Vietnam War, and American-style capitalism has been embraced more enthusiastically here than in the North, with a clutch of shining skyscrapers standing as testament to Vietnam's surging economic growth.
27 January
Vietnam:

Nha Trang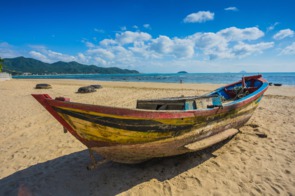 Nha Trang is Vietnam's premier beach destination, on a stunning bay dotted with idyllic islands. The main attraction is the laid back seaside atmosphere, but there are also a few noteworthy cultural sites, including the ancient Po Nagar Cham Towers, which were built between the 7th and 12th centuries.
29 January
Malaysia:

Kota Kinabalu
Kota Kinabalu is the gateway to the Malaysian state of Sabah and makes for an excellent base, whether you're planning on scaling the commanding heights of Mount Kinabalu, exploring the islands and turquoise waters of Tunku Abdul Rahman Marine Park, or embarking on a trip into the jungle to encounter Borneo's fantastic wildlife.
30 January
Brunei:

Bandar Seri Begawan (Muara)
Muara is the main port of Brunei Darussalam, a tiny Islamic sultanate on the northern coast of Borneo. The sultan's wealth is legendary, as is his sprawling 300-acre palace, although the capital city, Bandar Seri Begawan, is a surprisingly understated and likeable place, with an intriguing mix of Malay, Chinese and indigenous cultures.
31 January
Malaysia:

Kuching
The laid-back riverside city of Kuching is the state capital of Sarawak, and the gateway to some of Borneo's most impressive natural sights. The lanes of old Kuching are a joy to explore, while nearby attractions include caves, mangrove swamps and the proboscis monkeys of Bako National Park.
2 February
Singapore:

Singapore
Singapore's heritage as an important trading post means that there is a real cultural mix, with four official languages: English, Chinese, Malay and Tamil. Step away from the gleaming towers and you'll find yourself transported into another world amongst the intoxicating streets of Chinatown and Little India.
4 February
Indonesia:

Jakarta
Indonesia's capital is noisy, chaotic and choked with some of the worst traffic in Asia, a sprawling megacity that's home to over 10 million people. If you can get past all of that then Jakarta has plenty to offer, with the country's best museums and restaurants, an atmospheric old harbour and a rich mix of cultures from all over the Indonesian archipelago.
5 February
Indonesia:

Semarang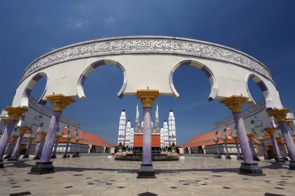 The sweltering city of Semarang, on the north coast of Java, is an intriguing mish-mash of Chinese, Islamic and Dutch colonial influences. We recommend escaping the heat with a trip up into the mountains to visit a coffee plantation, or joining an excursion to the extraordinary temple complex at Borobudur.
7-8 February
Indonesia:

Bali
The beaches, spectacular volcanic scenery and lush green rice terraces lend Bali a natural beauty that seems to dovetail perfectly with the island's distinct Hindu culture, which adorns the landscape with stunning temples.
9 February
Indonesia:

Komodo Island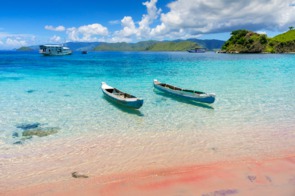 Komodo Island is situated within an area of spectacular natural beauty, home to the famous Komodo dragon. The stunning beaches are tinged with pink thanks to the high concentration of red coral just offshore, and the waters draw intrepid divers from all over the world.
11 February
Australia:

Darwin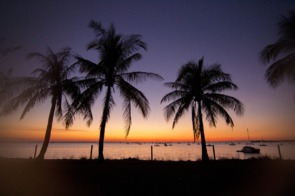 More of a large town than a city, Darwin is less about what's contained within the city limits and more about the huge expanse of wild landscape that's outside it. Closer to Jakarta than Sydney, the city really does feel remote in its tropical perch.
14 February
Australia:

Cooktown
Cooktown is a small place with a big history, named after Captain James Cook, who beached his ship the 'Endeavour' here in 1770 after it was damaged on a nearby reef. It's a remote and sleepy town, and the seafront statue of Captain Cook is the main sight worth seeing.
15 February
Australia:

Cairns
Cairns is a buzzing tourist hub, gateway to the Great Barrier Reef and the Daintree Rainforest. A snorkelling trip out to the reef is the most obvious excursion to take here, but other options include riding the Skyrail cableway over the rainforest canopy or swimming in the croc-free saltwater lagoon.
16 February
Australia:

Townsville
18 February
Australia:

Brisbane
Brisbane has plenty of shopping malls and, with great weather, a fantastic café culture. Amongst the steel and glass skyscrapers are some interesting historic buildings, and with plenty surrounding the city there's enough on offer to make for an interesting short stay.
20 February
Australia:

Sydney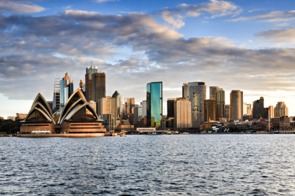 One or our favourite cities in the world, we love pretty much everything about Sydney. Offering outdoor living at its best, the city is known for the excellent beaches but offers so much more, including a thriving and varied food scene inspired by Asian and European flavours.
22-23 February
Australia:

Melbourne
Culturally sophisticated and fashionably hip, Melbourne combines edgy street art with gold rush era architecture while offering excellent restaurants and top museums. If you have time, check out some of Victoria's other attractions, including the beautiful 12 Apostles and the excellent wines of the Yarra Valley.
24 February
Australia:

Eden
The sleepy town of Eden, on the beautiful and unspoilt Sapphire Coast, was once an important whaling town. Nowadays the waters of Twofold Bay are a whale watching hotspot, and this is one of the best places in the world to see humpback whales during their spring migration.
28 February
New Zealand:

Dunedin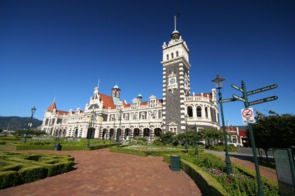 Visitors to Dunedin are amazed by the extraordinary Victorian and Edwardian buildings dating back to the gold rush, which bring to mind the city's Scottish roots - not least when the sound of the pipes echoes through the streets.
1 March
New Zealand:

Akaroa
The name Akaroa means 'long harbour' in Maori, and this sleepy town on the southern side of the Banks Peninsula is situated on a beautiful natural harbour created when a volcanic crater collapsed into the sea. The first Europeans to settle here were French, and the town still has a decidedly Gallic flavour.
2 March
New Zealand:

Wellington
New Zealand's cosmopolitan capital is arguably the country's most likeable city. Hemmed in by forest-clad hills, Wellington is compact and easily walkable, with a lovely waterfront area where you'll find the must-see Te Papa national museum. The city is also renowned for its strong winds, so make sure you hold on to your hat!
3 March
New Zealand:

Napier
When Napier was destroyed by an earthquake in 1931 the city was rebuilt entirely in the Art Deco style, making this a fascinating architectural time capsule. It's a lovely, sunny seaside city, and a visit to the surrounding Hawke's Bay wine region makes for an enjoyable day trip.
4 March
New Zealand:

Tauranga
Tauranga is the largest city on the Bay of Plenty, and is said to be one of the sunniest spots in the whole of New Zealand. There's a real boom town feel here, with new restaurants, bars and hotels opening all the time, and neighbouring Mount Maunganui is a popular beach destination.
5 March
New Zealand:

Bay of Islands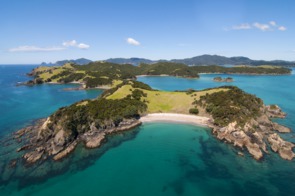 The beautiful Bay of Islands is scattered with some 150 undeveloped islands, an idyllic landscape of bright skies, secluded beaches and clear blue waters. The bay was also the site of the first permanent British settlement in New Zealand, and it was here that the Treaty of Waitangi was signed in 1840 between the British Crown and the Maori chiefs.
6 March
Arriving in Auckland
Auckland offers a buzzing waterfront and a vibrant arts scene, and provides a fascinating introduction to New Zealand's proud cultural heritage. The centre is home to excellent shopping and a number of fantastic restaurants, while the north of the city has a distinctly more laid-back vibe, and to the west is the city's oldest wine region.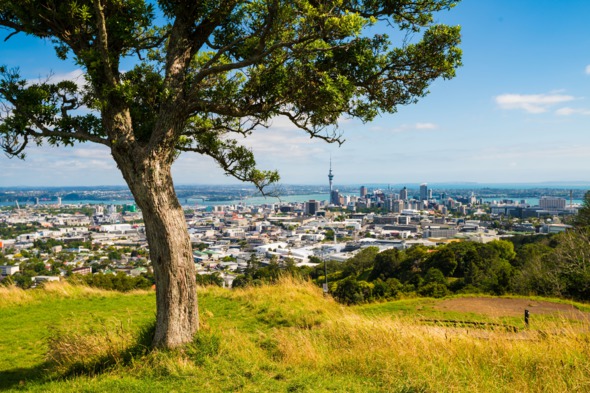 Our tip
Standing 328 metres tall, the Sky Tower offers the best view of the city from the observation deck or from its two restaurants.
Your home from home
Just 700 guests enjoy the perfect balance of space and intimacy. With plenty of comfort and great value for money, the Voyager offers everything you could wish for: spacious accommodation, a relaxed and unpretentious style and loads of good dining choices. The most all-inclusive of all luxury lines.
What we love
Capacity
700 Guests
Crew
447 International Staff
Style

Regent Seven Seas offers luxury without pretensions - not too dressy, and with lots of focus on the itineraries. So - with their excellent all-inclusive offer - you might get off the ship without having to pay a single further penny!

Inclusions

All meals in all venues including room service
All alcoholic drinks throughout the ship
Flights to and from the ship
A full selection of shore excursions
On board entertainment
Sports and fitness facilities
Gratuities
More about Seven Seas Voyager
Tailor-make your trip
Ways to make it better
Our favourite hotel in Singapore
So many wonderful hotels. We like a lot of them, but our choice is the Fullerton.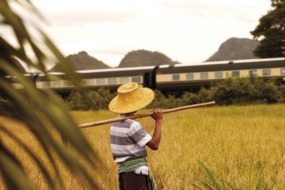 Leave Singapore in style
If you've got time and the dates work, take the Eastern and Oriental Express train to Bangkok.
Where to stay in Auckland
There are some great luxury lodges within easy reach of the city. In the city itself we like the Langham.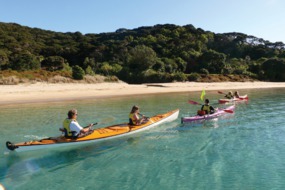 Around Auckland
About 3 hours north of the city is the Bay of Islands, an area of pristine islands and turquoise water as well as small towns of historic and cultural interest.